Auckland Travel Tips - Helpful hints and advice on local destination information
Auckland Travel Tips - Helpful hints and advice on local destination information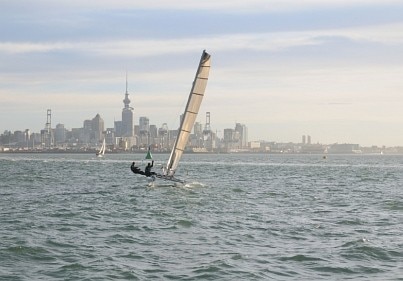 Auckland is an easy city to visit as the pace of life here is decidedly egalitarian and laidback. A multi-cultural but decidedly modern city, Auckland offers visitors friendly hospitality, high-tech conveniences and plenty of diverse recreational options.
The local currency is easy to understand as is the easygoing approach to life here, but in the rare event you should need assistance, locals will be more than happy to offer their help.


Customs and etiquette
Auckland, like the whole of New Zealand, thrives on a truly integrated multi-ethnic culture based on an historic alliance between colonial settlers from Europe and Maori communities. Respect from and for other ethnic groups is standard in Auckland and protocols from all communities are understood and upheld by most.

Auckland life is laidback and dress codes tend towards casual even at top end restaurants. New Zealanders take enormous pride in their pristine natural environment and littering or disruption of flora or fauna is never tolerated.


Money
The New Zealand dollar is the currency of Auckland, just as in the rest of New Zealand. Paper notes come in denominations of NZ$100, $50, $20, $10 and $5 and gold coins are used for NZ$2 and $1. Visitors from Australia are often confused since the New Zealand NZ$2 coin is physically larger than the $1, the opposite of Australia's currency.

Gentle bargaining is expected at market stalls for clothing or second hand goods but in general, prices for fresh produce are market prices and therefore quite fixed and in retail stores and supermarkets, prices are as marked. Tipping at bars and restaurants is the norm, but not compulsory. In general, Auckland is around as expensive as most other medium-sized cities in the western world.


Weather
Auckland has a typical New Zealand climate and this means that it never really gets too hot, can be very cool and misty in the winter months, and rain can be expected any day of the year. In the summer period, which occurs from December through February, temperatures rarely exceed 75˚F.

In the winter, top temperatures of around 60˚F are the norm, while overnight lows of 45˚F should be expected. The city's residents thrive on sunny days and will head towards the waterfront or outdoor cafés even when the weather is cooler.


Transportation
While proposed metro rail networks are currently under consideration, private car, taxi and to a lesser extent public buses are the primary modes of transport around Auckland. The hilly terrain and spread out suburbs make walking any more than around a chosen area of downtown and its surrounds prohibitive.

Auckland Airport (AKL) is the busiest airport in New Zealand and shuttle bus services, but no trains, run every 15 minutes into the main districts of Auckland. The ports of Auckland are the busiest in the country also, and many international cruise lines dock here.


Fast facts
Population: 1,400,000
Spoken languages: English, Maori
Phone/calling code: +64 9

Find more information about Auckland and hotels in the area:
Auckland hotels | New Zealand hotels | Auckland Hotel Special Deals