Penang Entertainment Guide - For fun, recreation, and relaxation
Penang Entertainment Guide - For fun, recreation, and relaxation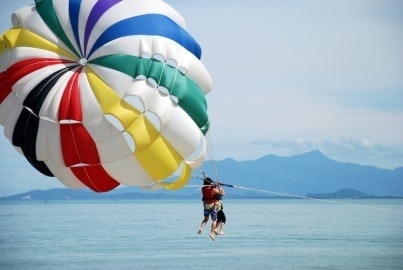 Penang is a city which not only embraces diversity, but celebrates it. The city's population consists of a varied mix of cultures and ethnicities, and each one has influenced the city significantly. This influence is reflected in every aspect of city life, from its cuisine to its art galleries.
There are many museums in the city documenting Penang's role in history. The Penang Museum and Art Gallery, one of Malaysia's top attractions, showcases a wide range of items which provide insight into the island's past. Visitors can learn more about local religions in Penang Islamic Museum, while the War Museum is housed in a British built fort constructed during WWII.

After dark, the city's lights still shine bright; however, they aren't quite as dazzling as those in Kuala Lumpur. The bar and club circuit is mainly concentrated around Georgetown, with a more subdued scene in the beach resort of Batu Ferringhi.

Penang also hosts a number of popular festivals, including an annual jazz festival. There are also a handful of venues which feature live music on a nightly basis.


Museums
Documenting the various cultural influences and important events, Penang's museums preserve and promote the city's cultural diversity. One of Malaysia's most visited museums, Penang Museum - Main Page, is located in the historic Georgetown district. Museum and galleries are open all year round and are interesting for all the family.


Nightlife
Penang's nocturnal offerings allow visitors to keep the candle burning long after dark. Georgetown is home to a rash of blaring bars, pubs and clubs, while a more ambient scene plays to a slower beat in Batu Ferringhi. The beachside bars are more suitable for families.
Festivals
The annual jazz festival is a lively event, showcasing a host of musical greatness. Visitors can check Penang Island Jazz Festival - Official Website for details. The Penang YTL Festival hosts a symphony orchestra, live theater and art exhibition. Many other festivals take place throughout the year, as the various cultures celebrate with traditional dance, puppetry and music. Festivals are fun and eye-opening events for all the family.


Shopping
Many of Penang's newest shopping developments have cleverly added entertainment to the list. These sprawling malls contain cinemas, bowling, roller skating rinks and performance stages. Shopping centers are open all year round and often until late at night. The cool air conditioning provides a welcome relief to the stifling heat outdoors.


Nature parks
Most visitors are surprised by the flourishing natural beauty which lies outside of the grimy city. Penang National Park, Penang Butterfly Farm and the Tropical Spice Garden provide refreshing and relaxing day trips for all the family. Nature is in bloom all year round due to the country's tropical climate.

Find more information about Penang and hotels in the area:
Penang hotels | Malaysia hotels
Discover
Find your perfect holiday in George Town
From 610 hotels.