Penang Shopping Guide - Find where and what to shop and buy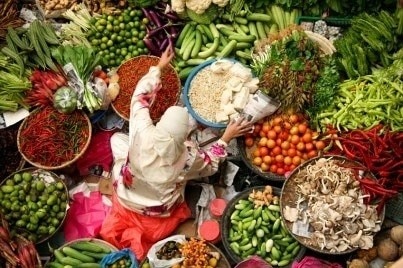 Penang doesn't even attempt to rival Kuala Lumpur's shopping scene; however, what it lacks in scale, it makes up for in variety. Shoppers can scour the streets of Chinatown and Little India for one-of-a-kind pieces, or trawl the gleaming modern malls in search of a bargain designer catch. There is a lot of ground to cover on Penang's shopping turf.
Mall shoppers can browse brand name goods such as Guess, Billabong and Nike. Queensbay Mall is a popular name-shopping arena, while the dazzling New World Court adds an element of entertainment with live music and dance performances in the lobby.

The atmospheric Penang market is one-stop souvenir shopping ground, although there may also be some gems to uncover in the winding streets of Chinatown.


Queensbay Mall / New World Mall
Both of these modern malls offer an additional dimension of entertainment to shopping. Queensbay Mall has around 500 retail units stocking international brands, as well as a roller skating rink. New World Mall is home a host of brand name retailers, a food court and a performance stage. Weekdays are less crowded, and annual sales begin in August.


Psar Malam
This vibrant night market is well worth a rummage. More than 1,000 illuminated stalls sell an array of goods, including clothing, souvenirs, and household goods. Shoppers usually have to elbow their way through the crowds, as the market attracts hordes of both locals and tourists.


Georgetown
Georgetown is the best place to shop for arts, antiques, jewelry and original handicrafts. A string of quaint little shops on Penang Road specialize in Oriental art pieces. Campbell Street has a good selection of handmade jeweler shops, while clocks, chains and coins can be found in Rope Walk. Shopping during low season is a more pleasant experience.


Penang Bazaar
Handicrafts from around the country can be found at this huge marketplace. From bamboo to batik, this bustling bazaar is the best place to shop for presents and souvenirs. The market is less crowded during the tourist low season.


Pacific Hypermarket and Department Store
This stylish new shopping development sets its sights on the middle and upper class market. The gleaming mall is home to an array of chic boutiques and high end shops. Shopping can be enjoyed at a more relaxed pace in this fully air conditioned complex.
Penang shopping tips
Serious shoppers will be keen to take part in the Penang's annual shopping sales, which kick off in August. This is a busy time in the malls, with many bargains to be found. Shopping for authentic brand names should be confined to malls, as the markets are saturated with counterfeit items.

Georgetown is the best spot for handicraft and antique shopping. Antiques can not be exported without a license, so check with the dealer before making a purchase. Whatever you are looking for, you are likely to find it at the night market; however, beware of low quality goods. It is worth haggling everywhere, with the exception of supermarkets and shopping centers.

Find more information about Penang and hotels in the area:
Penang hotels | Malaysia hotels
Discover
Find your perfect holiday in George Town
From 610 hotels.