Where to shop in Barbados – a guide to where to go and what to buy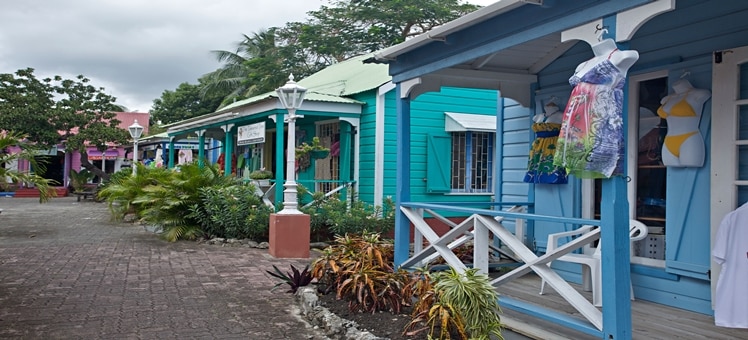 From spacious air-conditioned shopping malls to small jostling souvenir shops, Barbados caters for avid shoppers in abundance. Large department stores glisten with duty-free shopping while tiny gift shops entice travelers with authentic Bajan handicrafts. Also, prices are up to 30-50% less than in Europe or America so you can load up your suitcases with plenty of guilt-free purchases.
Bridgetown
A thriving centre of culture, history and commerce, not to mention the island's capital, Bridgetown jostles with shopping potential. A concentrated hub of food markets, restaurants, malls and specialist shops, you will find countless locals going about their daily chores and shopping here. Head to Broad Street – the primary shopping street – to explore popular department stores such as Cave Shepherd or, veer off onto the side streets to discover colourful street vendors and smaller island stores.
Pelican Village
Perched on the outskirts of Bridgetown is Pelican Village, a thriving area of locally produced arts and crafts. Gifts here range from weaved straw hats to handcrafted wall hangings, hand-dyed batiks to island paintings and tasty treats from rum cakes to coffee. Interspersed between a tiny handful of restaurants and plaza benches, tropical flowers populate the village, providing a scenic backdrop to this lively Caribbean setting.
The Crane Village
A dining, shopping and entertainment complex, The Crane Village captivates visitors from the moment they step onto its glossy marble floors. Presiding over 55,000 square ft. of land and occupying the Town Hall Square, this expansive area offers an emporium of eclectic shops. Also, transforming into an open-air market of arts, crafts and jewelry every Wednesday afternoon, there is little need to venture too far from this landscaped village.
Bayshore Complex
A two-storey development housed right on the beachfront, the Bayshore Complex is replete with places to shop. Home to a tightknit community of restaurants, cafes and boutique shops, colorful chattel houses line this vibrant area known as Bay Street. Wander around the seafront to take in the lush tropical surroundings while you shop or, visit the open-air lounge to enjoy a relaxed and refreshing drink.
Holetown
A small town located in the charismatic parish of Saint James, Holetown is rife with shopping opportunity. Groups of chattel houses, known as Chattel Village, come together to form a designated shopping area in this picturesque area along the west coast. Abundant with authentic Caribbean purchases such as souvenirs, artworks, local fashion and crafts, travelers can select from a series of local and authentic buys. The streets of Holetown come to life on evenings and weekends too, with a swarm of local activity occurring along the beachfront restaurants and adjoining boardwalk.
Limegrove Lifestyle Centre
A haven of designer brands, luxury clothes and high-end cosmetics, Limegrove Lifestyle Centre offers all the latest in Bajan shopping. Bursting onto the scene with 85,000 square ft. of competing businesses, from exclusive jewelers to one-of-a-kind boutiques, everything in this bustling building vies for your undivided attention. Far from being just a mere shopping mall, however, the complex houses a cinema, fitness centre, cosmetic clinic and rooftop nightclub. Just be warned, you can easily lose an entire day in this extensive shopping spot.
Discover
Find your perfect holiday in Barbados (all)
From 570 hotels.