Where to shop in Cairns – a guide to where and what to buy
Where to shop in Cairns – a guide to where and what to buy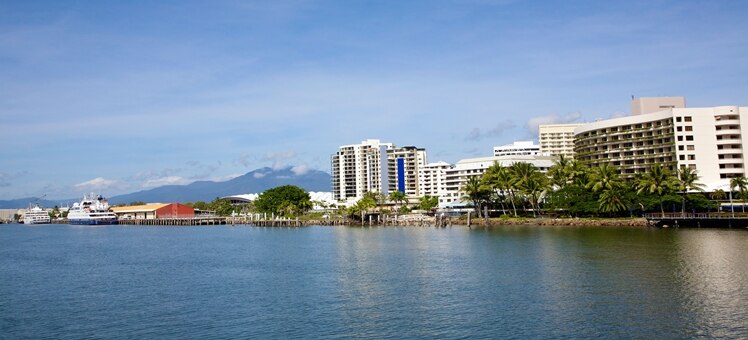 Cairns is popular for being a shopping hot-spot in northern Queensland. Many locals make the trip into the CBD from miles around to indulge in some of the best shopping around. Its ancient indigenous past is showcased in many shops around town, where visitors can pick up a number of great souvenirs. There are also some great modern shops where you will be able to peruse some of the world's great names in fashion.
Cairns caters perfectly for shoppers. As a town that draws in millions of visitors from across the globe each year, dozens of great little souvenir shops have popped up all over town. Whether you are looking for a finely tuned didgeridoo or authentic Aussie art, Cairns will definitely have something to suit everyone
.
Cairns Central Shopping Center
The main shopping center of Cairns is located in the middle of the town. Like many Australian shopping malls, here you can find all the big-name shops you can expect on the high street as well as a Myers Store – Australia's top fashion house. Whether you are looking for another pair of board shorts for diving on the reef, postcards to make your friends jealous back home or just a top up on the sunscreen, Cairns central will have it all.
High Street shopping
Cairns high street is the perfect place to pick up some true bargains while in town. A huge number of great local shops adorn the high street, many with a great selection of souvenirs to take home. Have a wander into one of the aboriginal art galleries and see some of the vibrant colours used to depict life in rural Australia. Many of the shop owners are very friendly and if you are lucky, might even give you a quick lesson on Australia's famous didgeridoo.
Night markets
The night markets in Cairns is a brilliant way to spend an evening. Take a stroll along the Esplanade and visit the large number of stalls along the water front. Here you will be able to find locally-made arts and crafts. Many of the stall owners have taken influence from their surroundings and have produced some beautiful hand-made crafts created from coral and shells, plucked from the ocean. Why not have a look around and find your perfect reminder of your trip to Queensland's tropical town.
Adventure shopping
Cairns attracts millions of backpackers each year, each of them looking to do something special during their time in town. Over the past few years, many adventure shops have appeared all over town, each offering great ways to see the reef and the areas around Cairns. Helpful staff inside cater for all types of travelers and visitors and can really help you in finding the best choice for you to make your time in Cairns as special as it can possibly be.
Discover
Find your perfect holiday in Cairns
From 390 hotels.