What to see and do in Nova Scotia – a guide to notable attractions
What to see and do in Nova Scotia – a guide to notable attractions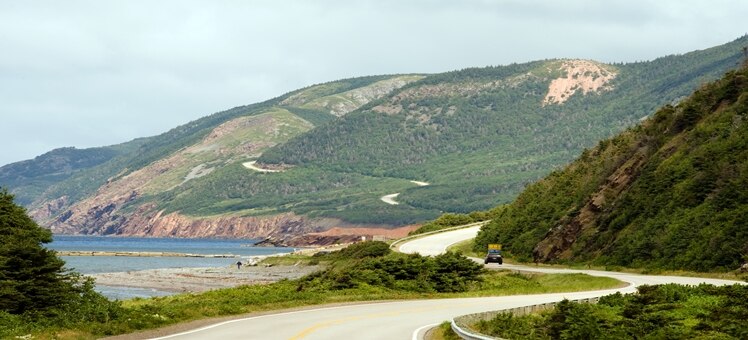 A vivacious destination where outdoor adventures reign supreme, there is plenty to see and do in Nova Scotia. Soak up the coastal climate whale watching, surfing or kayaking or unfurl historical gems at one of the countless museums. Tee-off facing lapping ocean views or indulge in local craft beers and homegrown wines at a microbrewery or vineyard.
Skiing
Home to three ski resorts, Nova Scotia is a haven of untarnished snow. Begin at Wentworth Ski Resort, where you will discover the largest vertical slope in the province plus 20 trails of varying expertise. Surrounded by silver birch trees and rugged mountainous terrain, this is one of the best resorts in the area. Next on your list should be Ski Martock, the skiing destination serving Windsor. Finally, Ski Ben Eoin - perched on Cape Breton Island - has a handful of vertical drops, runs and snowboard trails and is a great spot for families and group skiing.
Water sports
Water sports are a huge draw to Nova Scotia; a place designed to be enjoyed outdoors. Whether it's swimming, surfing, whale watching or sea kayaking that you love, Nova Scotia can provide. Cruise around the scenic waters of Cape Breton, exploring the varying backdrops from rugged coastline to sheltered inlets. Swim in the refreshing waters of Lake Banook in Dartmouth, sample fresh-water fishing in one of the surrounding rivers or go on a whale watching adventure around the Bay of Fundy, admiring the abundant Atlantic marine wildlife.
Museums
Home to over 200 educational facilities spread around the province, Nova Scotia is ideally suited to museum-lovers. Delve into history at the North Highlands Community Museum in picturesque Cape Breton, explore the Miners' Museum at Glace Bay, trawl through fossils at the Fundy Geological Museum and immerse yourself in the culture of the Mi'kmaq people at the Bear River First Nation Center. With so many options to explore, if camping beneath the stars isn't really your thing, there are plenty of cultural options to keep you entertained too.
Golf
Home to over 60 public golf courses, a good percentage of which boast ocean-facing views and championship courses, Nova Scotia is becoming an extremely popular golfing destination. Often pitched as a weekend getaway for golfing fanatics, the area's rugged landscape offers pristine golfing experiences. Head to Cape Breton's Bell Bay Golf Club - ranked the 40th best club in Canada - or enjoy Cabot Links, the newest course in the area. Alternatively, indulge in a relaxing retreat at Digby Pines; perhaps, the most exclusive resort in Nova Scotia, overlooking the Bay of Fundy.
Drinking & dining
Speckled with family-run vineyards, homegrown microbreweries and fragrant blueberry farms, Nova Scotia is a top culinary destination. Artisan food and drink can be found at every twist and turn, from gourmet restaurants to the local farmers' markets. Head to Annapolis Valley to uncover the most scenic wine region in Nova Scotia. Alternatively, visit the Canadian port town of Lunenburg, on the South Shore, to discover a quaint county winery edged by a high-bush blueberry farm.