Where to eat and drink in Saudi Arabia - a food and dining guide
Where to eat and drink in Saudi Arabia - a food and dining guide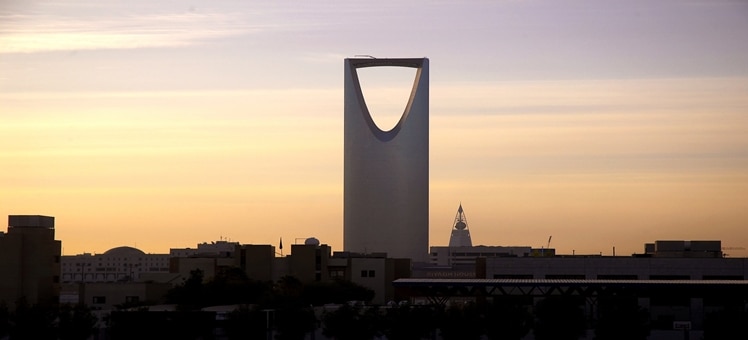 The Saudi Arabian diet has been the same for centuries. Dishes consist of core ingredients such as wheat, rice, lamb, chicken, yoghurt and dates. Islamic dietary laws forbid the consumption of pork and alcohol, enforced throughout the whole of Saudi Arabia.
Jeddah
Jeddah serves every kind of cuisine imaginable from local ethnic foods to international fare. There are all the well-known fast food chains and a variety of restaurants from budget to high-end. Al Baik, which serves fried chicken, is the most popular fast food chain in Saudi Arabia and has 25 branches in Jeddah. For mid-range try the Filipino Barrio Fiesta in the Al-Mahmal Center or the Turkish restaurant Khayal on Prince Sultan Road. At the top end of the market the options are unlimited with some great Italian, Persian, Lebanese and Japanese restaurants available. For traditional food, head to At Al-Nakheel in the Corniche area, styled like a traditional tent serving seafood as a speciality.
•
At Al-Nakheel
, Al-Mukhtar St, Jeddah. Tel: +966 2 606 6644
Riyadh
Eating out is one of the best cultural experiences in Riyadh, with everything from luxurious to budget eats on offer. For cheap, filling meals, Riyadh's many small Pakistani and Indian restaurants can fill you up for little money and there are lots of fast food place around its shopping malls. As the capital city it has an abundance of decent mid-range options, such as the slick and professionally-run Italian, Cafe Amore, or the beautifully decorated and traditional Najd Village, where you can sample kabsa or the region speciality hashi (baby camel). Mondo in the InterContinental Hotel is probably the most expensive and high quality restaurant in the city with varied international cuisine and The Globe, one of five restaurants in Al-Faisaliah Tower and one of the most romantic spots in town, is one of the best restaurants in the city with spectacular views.
•
Cafe Amore
, Tahlia St, Riyadh. Tel: +966 1 465 5184•
Najd Village
, Takhassusi St, Riyadh. Tel: +966 1 464 6530•
The Globe
, Al-Faisaliah Tower, Riyadh. Tel: +966 1 273 3000
Taif
Taif doesn't have as much gastronomic variety as big cities such as Jeddah and Riyadh. Make sure to sample seleeg, Taif's signature dish of large-grain rice and milk pudding. For delicious Saudi/Turkmenistan dishes, head to As-Shafa, known for its affordable menu and great food. Ahlan Wa Sahlan offers a changing menu of meat and vegetarian dishes, perfect for those who want a wider selection of choices.
•
As-Shafa
, off Shubra St, Taif. Tel: +966 2 733 0332•
Ahlan Wa Sahlan
, Shubra St, Taif. Tel: +966 2 732 7324
Abha
Again in Abha, you haven't got the same options you have in the country's big cities but there are a few restaurants. Al-Tahy is one of the few restaurants in Abha with a family section and is much-loved by locals for its fresh and excellent mezze and meals such as stuffed aubergine and chicken tagine. The Green Mountain Restaurant is on the top of a hill, illuminated at night with dazzling green lights, making it extremely hard to miss. Take in the spectacular views over coffee and cake at a table outside. Meals and snack are available but the food is not that special and neither are the prices.
•
Al-Tahy
, Prince Sultan St, Abha. Tel: +966 7 228 331•
Green Mountain Restaurant
, Green Mountain, Abha. Tel: +966 7 229 1519
Discover
Find your perfect holiday in Riyadh
From 450 hotels.