Saudi Arabia shopping guide - where to shop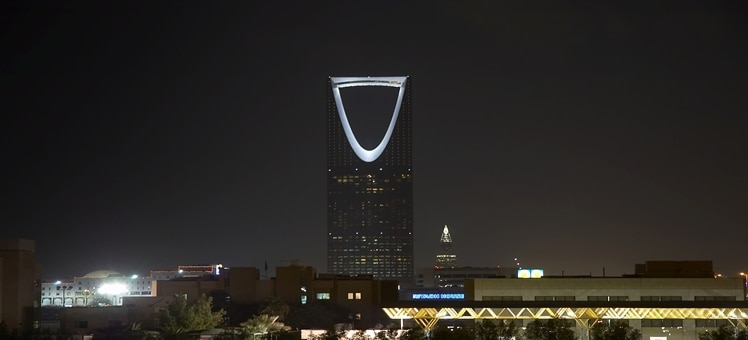 Shopping is a great way to spend your time in Saudi Arabia particularly, because there are no bars, nightclubs, theatres or cinemas to entertain you. You can visit the traditional souks and large mall complexes throughout the day, often up until as late as 11pm or midnight.
In the souks, you'll find a colorful collection of items from incense to jewelry and bronze to brassware. Look out for the decorated daggers and swords, a particularly popular local buy. Bargaining is expected even for more expensive goods such as electrical equipment, which can all be found at very good value. There are big shopping malls in all the major cities which have the latest global fashion brands, souvenirs, gifts, jewelry and perfume at competitive prices and tax-free.
Riyadh
Riyadh, Saudi Arabia's bustling capital, is filled with shopping potential. Home to plenty of large shopping centers and department stores, there are a few options to explore. The Kingdom Center in Al-Olaya Street is one of the best on offer, with more than 190 shops and showrooms selling international brands. It is also home to a large food court containing 16 restaurants. The Al-Faisaliyah Center on King Fahad Road is another shopping hotspot with the highlight being a revolving globe restaurant at the top. The mall has 117 stores of international brands, as well as a children's corner in the food court and an amusement park on the ground floor.
Jeddah
In Jeddah there are the big shopping malls and Saudi Arabia's most extensive souk. Souk al-Alawi, which runs off Al-Dahab St, has market stalls buzzing with traders exploring the core of the old city. The atmosphere is best during the Hajj season and to experience Arabian culture at its best, make sure you visit at sunset when the call to prayer fills the area. Check out the main shopping street on Tahliya for interesting items, and if you're looking for good quality gold, try the Gold Souk where you can barter for 18k and 24k gold by weight. There are several large malls to choose from, including the Mall of Arabia, east of Madinah Road near the airport, which has 300 shops, a hypermarket and a skating ring. Heraa International Mall provides shopping and entertainment and has over 20,000 visitors a day to its 350 stores. It also has the most modern hypermarket in Saudi Arabia.
Taif
Taif is not as big an area as Jeddah and Riyadh so shopping is more limited but there are a few opportunities. Taif International Mall is one of the leading commercial complexes in the city, on Khalid bin Al-Waleed Street. It attracts shoppers because it has something for the whole family and often hosts events. Taif is known for its fruit and honey, which make great gifts. There are a number of bargains to be had at the old Souk Al-Balad, a traditional souk that used to be the main portal to the old city. Here, you'll find a bundle of small shops selling handmade items, local honey and spices. There is also a specific part of the souk dedicated to gold and silver. If you want more of an international shopping experience, head to the boutiques of Sahar Street. Taif is also famous throughout Saudi Arabia for making pure rose water and rose oil in a very traditional way.
Abha
Abha Mall, located on King Abdul-Aziz Road, is one of the best shopping centers in the city with many shops, restaurants and an entertainment zone. Aseer Mall, which is located between Abha and Khamis Mushait, is the largest shopping mall in the city, containing a network of 167 shops, 20 restaurants and an amusement park. There is also the city's Tuesday Market, a well-known market in Abha near Al-Fnaneen village where you can buy precious antiques and souvenirs.
Najran
Najran holds one of the most significant markets in the Arabian Peninsula. The city holds specialized markets such as the livestock market, the grain and cereals market and the handicrafts industrial market, each with many shops lined up in a row. The market, which is found near Old Royal Palace, is one of the most popular in Saudi Arabia due to its lively atmosphere. The local products sold here include Arabian coffee, dates, ceramics, wooden crafts and embroidery. There is also a traditional market specially designed for women only. However, if you are searching for larger shops then wander over to the Najran Royal Center - a mall selling countless international brands.