Lisbon city guide – ageing taverns, appetising cookery and astonishing history
Lisbon city guide – ageing taverns, appetising cookery and astonishing history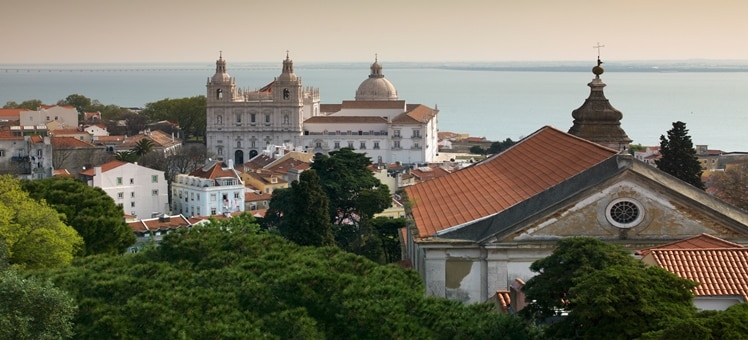 Laced with twisting cobbled streets and tram lines on hilly terrains, Lisbon is one of the oldest cities in the world. But with its mixture of delectable cuisine, bustling bars, lively street music and historical sites, it is far from being outdated. Green open spaces, nearby beaches, rustic neighborhoods and an energetic nightlife work together to create a European city break worth taking.
What to see
Avenida da Liberdade, Avenida da Republica and Avenida Fontes Pereira de Melo are just some of the historical boulevards scattered in the upper districts of Lisbon. The city itself is overflowing with sights to see that spill the capital's past and heritage. Lisbon's rich maritime history can be explored by the harbor, where visitors and locals flock to visit the Belém Tower and Jerónimos Monastery, both listed as World Heritage Sites. The Castelo de São Jorge sits on top of one of the tallest hills in the city, overlooking the metropolis and Tagus River.
Where to go
Alfama is the oldest neighborhood in Lisbon; filled with picturesque houses, small restaurants and famous viewpoints, this Moorisch quarter is worth exploring for its historical attractions. Lisbonites and visitors head to the Pombaline Downtown area of the city to relax, shop and explore Rossio Square. The Port of Lisbon is scattered with cafés, eateries and a wealth of cultural attractions, whilst the nearby Arrábida Natural Park is full of pines, rich vegetation and spectacular views. A twenty minute journey can lead you to Costa da Caparica, or one of the other beaches lying close to Lisbon where you can find stretches of golden sand.
Eating and drinking
An extensive stretch of restaurants can be found along Rua das Portas de Santo antão and Rio Tejo, with the speciality being fresh seafood. A three-course set lunch or dinner menu can be scooped up for roughly €15 from most local restaurants and cafés, serving up traditional Portuguese dishes at reasonable prices. Café Nicola has stood in the city square since the 18th Century, with café culture being the pride of Lisbon city. Ginijinha, the typical spirit of Lisbon, can be tried in most restaurants or picked up in shops in Rossio Square too, whilst local markets stock a range of fresh and local foods to try out.
Nightlife
The central district of Bairro Alto mixes old taverns with designer bars and clubs that can be explored throughout the night, although most people start here before splitting off. One of Europe's biggest weekly parties is held within the quarter and whilst the drinks can be a little expensive, few places charge for entrance. Alfama and Graça offer a few places for a nightcap, but most Lisbonites head to the classy venues near Santos of an evening or to the more commercial clubs of Docas. The renowned club Lux along the riverfront by the Santa Apolónia station is a taxi-ride away from central Lisbon and sits amongst big warehouse clubs which open late and close early in the morning.