Pubs, Bars, Live Music, and Stand-up Comedy - Making the Most of London's Exuberant Nightlife
Pubs, Bars, Live Music, and Stand-up Comedy - Making the Most of London's Exuberant Nightlife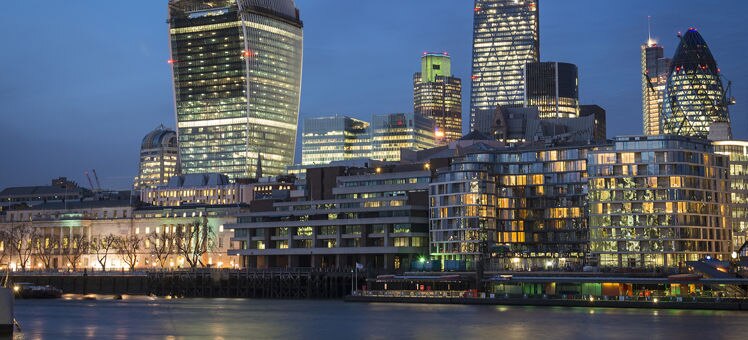 With its countless pubs, clubs, and live music venues, London has one of the world's most exciting nightlife scenes. Venture beyond the West End to find the trendiest spots in east and south London. Pick up a copy of Time Out for listings information.
East London clubs and raves
The center of gravity for the city's trendiest music and cultural scene has shifted in recent years to east London, and Shoreditch in particular. In basement clubs and revamped lofts you'll find the best in hip-hop and electronic music, plus live bands and DJs. XOYO, Fabric, and Plastic People - all in east or central London - are among the buzziest venues.
XOYO
At XOYO, one of London's most innovative music clubs, you can catch live bands throughout the week and DJs on Fridays and Saturdays.
32-37 Cowper Street, Shoreditch, London EC2A 4AP. Tel: +44 20 73549993
XOYO website
Jazz clubs
Think of London nightlife and it's usually the dance and rave culture that comes to mind. But you'll also find venues for rock, R&B, reggae, and more. Jazz fans won't want to miss Ronnie Scott's Jazz Club in Soho. At the Blues Kitchen Camden you can enjoy blues and jazz while having a meal and sipping bourbons and craft ales till 3 AM.
Ronnie Scott's Jazz Club
One of the world's most celebrated jazz clubs, Ronnie Scott's has hosted most of the modern greats. You have to book for the live shows. Children are welcome at Sunday jazz lunches.
47 Frith Street, Soho, London W1D 4HT. Tel: +44 20 74390747
Ronnie Scott's Jazz Club website
Stand-up comedy and cabaret
London offers some of the world's best stand-up comedy. For a night of laughs, try time-tested venues like the Vaudeville Theatre, 100 Club, and Comedy Cafe, or an informal spot like The Camden Head pub. Many events are free. If you're visiting in April to July, don't miss the circus-flavored Udderbelly Festival on the South Bank. Flamboyant burlesque and cabaret shows abound.
The Comedy Store
This legendary venue hosts top shows 6 nights per week. Veteran improvisers perform on Wednesdays and Sundays.
1a Oxendon Street, London SW1Y 4EE. Tel: +44 844 8717699
The Comedy Store website
Angel Comedy
With its motto "Always free, always funny," Angel Comedy at the Camden Head Pub in Islington is always packed, so be sure to get there early. Famous names and talented new acts share the stage 7 days a week.
2 Camden Walk, London N1 8DY. Tel: +44 20 73590851
Angel Comedy website
Café de Paris
This opulent nightclub hosts cabaret, burlesque, musical theater, and more. You can dine in the 1920s Titanic Ballroom and drink at the mezzanine bar.
3 Coventry Street, London W1D 6BL. Tel: +44 20 77347700
Café de Paris website