Useful Travel Tips - A Guide to Visiting Branson
Useful Travel Tips - A Guide to Visiting Branson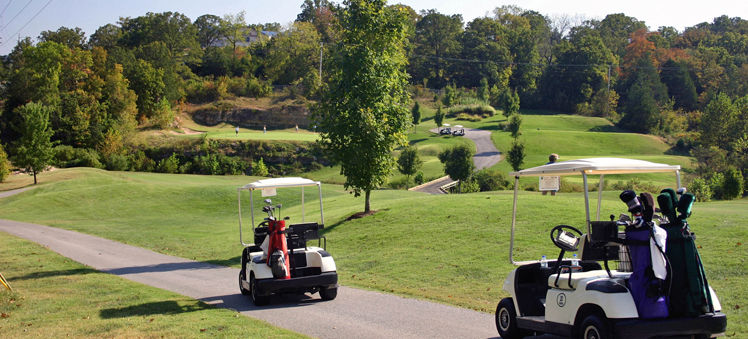 Branson, a small city in southern Missouri's Ozark Mountains, offers an abundance of attractions including a daily lineup of live music entertainment, amusement and water parks, and outdoor activities on the area's lakes and trails. A decidedly family-friendly destination, tourists are openly welcomed and appreciated by Branson's hospitality and service industry professionals. If you're travelling with children, look out for discounted tickets for families at area attractions.
Best time to travel
The Christmas season starts in November with holiday-themed shows and decorations lighting up the city at the beginning of the month. Many area attractions close in the week leading up to Christmas, with most reopening in either February or March. As the winter months, which are characterized by light snowfall, give way to a temperate spring, the number of tourists rises with the temperatures. Without a doubt, the hot summer months bring out the most visitors who come to take advantage of the fishing, boating, and other water sport opportunities on Table Rock Lake and Lake Taneycomo.
Not to miss
The musicians who opened their own theatres in Branson, like Roy Clark and Mickey Gilley, helped build the city into the live music mecca it is today. No trip here would be complete without catching one of the feel-good performances in the theatre district. Extreme sports enthusiasts should plan on zip lining over the Ozarks bluffs or parasailing above Table Rock Lake, and fishing fans can spend the day trying to hook bass or trout on Lake Taneycomo. If you're a history buff, the Veterans Memorial Museum and Historic Downtown Branson are must-sees for a cultural peek into America's past.
Getting around
Branson is serviced by 2 airports. Most visitors fly into Springfield-Branson National Airport (SGF)and drive 50 miles southeast to the city since Branson Airport (BKG), which is a 10-minute drive from downtown, offers very limited service to a select group of cities. There are some shuttle buses and taxis that service area hotels from Branson Airport, but renting a car is recommended. For checking out Historic Downtown Branson and Branson Landing, you can take the city's free Discovery Trolley.
Cuisine
Due to the amount of large groups and families that visit, Branson has a fair amount of buffet-style eateries, which allow guests to serve themselves. Theme parks and attractions generally offer a large variety of dining options, from the grandeur of a showboat dinner theatre to a functional cafeteria. In the heart of the city, you can expect to see most popular American chain restaurants. You'll also find some unassuming local spots that highlight local Ozark and Southern cooking styles, with dishes like smoked trout cakes, succotash, and cornbread, along with desserts like hummingbird cake and fried fruit pies.
Customs and etiquette
From the music on the strip to the content of local performances, it's clear that Branson holds traditional values of faith and patriotism high. Nearly all the shows are family friendly, and include touches of Christian gospel, and songs about American pride that honor the military. Call ahead to make sure area attractions are open on Sundays when many attend local churches. It's safe to say that Branson is a conservative city, but its people are outgoing and very helpful. Since it is a tourist destination for entertainment and outdoor activity, casual dress is the norm.
Fast facts
Population: 11000

Spoken languages: English, some Spanish

Electrical: 110 volts, 60 Hz, plug type A, B

Phone calling code: +1 417

Emergency number: 911