Good to Know - Daytona Beach Travel Tips
Good to Know - Daytona Beach Travel Tips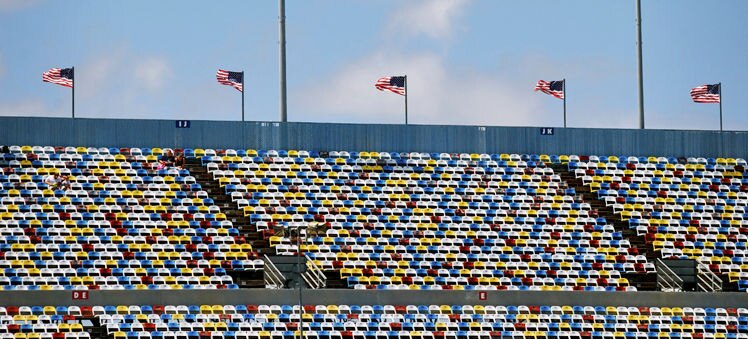 In addition to ocean breezes and serene blue skies, Daytona Beach has fairly warm temperatures year-round. The city is a short drive from famed Florida destinations like St. Augustine, Orlando's theme parks, and the Kennedy Space centre. If you're looking for ideas on what to do, your concierge can provide recommendations. You'll also find many local bartenders can point you to good food and prime surfing spots.
Best time to travel
The city's nickname of "Spring Break Capital of the World" is wholly accurate, so the beaches and hotels will be overflowing in March and April. Temperatures in Daytona are fairly warm throughout the year, with average summer daytime highs of 90 degrees F (32 C) and winter night lows of 47 degrees F (8 C). The coolest months are December through February. During rainy season - June through October - you can expect heavy afternoon thunderstorms on a daily basis, though they tend to pass quickly.
Not to miss
The Ponce de Leon Lighthouse and Museum is a place all visitors should check out. You can climb your way up Florida's tallest lighthouse for stunning 365-degree views of the Atlantic Ocean and Intracoastal Waterway. The lighthouse also hosts concerts and one-of-a-kind events like viewing parties for full moon risings.
Getting around
Daytona has 2 airports: Daytona International Airport (DAB) and Orlando International Airport (MCO). The latter is larger and handles international travellers. If you're flying out of this airport, get there early, as security lines are notorious for being long. Most hotels don't have shuttles, but you can hire an outside service to get you to and from the airport. Many restaurants, shops, and beaches will be within walking distance of area hotels. Votran, the city's bus line, stops at many popular attractions and shopping centres, but if you want to explore surrounding areas you'll need a rental car.
Cuisine
Daytona is a beach city and beach food tends to be fried, so make room for hushpuppies (cornbread balls) and fried fish fillets. Hamburgers, fish tacos, and onion rings will also be standard fare. Venture away from the beach and you'll find restaurants that offer more varied menus with healthier options. Daytona's neighbourhoods are within close proximity of one another, so you won't have to travel far to find a good meal. Tipping is expected in the US, and 15 to 20 percent is customary. Check the bill first, as some establishments add gratuity for large parties.
Customs and etiquette
Many people ride bikes in Daytona Beach, so listen for bells when you're on paths or sidewalks. The ringing means a biker wants to pass and they'll typically do so on your left. Casual dress and flip-flops are appropriate in most establishments, and in some places you can even wear a bathing suit. Keep an eye out for signs in windows explaining the dress code, and check with 5-star restaurants and upscale bars ahead of time to ensure you're properly outfitted. As a Southern city, good manners are prized in Daytona. "Please" and "thank you" go a long way here.
Fast facts
Population: 62300

Spoken languages: English, with a little Spanish

Electrical: 110 volts, 60 Hz, plug type A, B

Phone calling code: +1 386

Emergency number: 911