Travel Tips for a Memorable Break in Norwich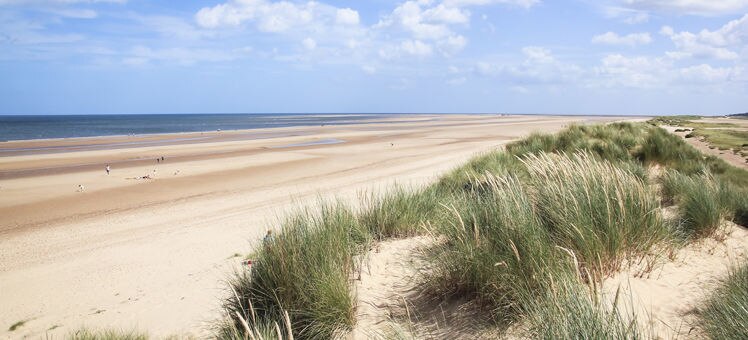 Norwich is East Anglia's cultural hub, and it has actively preserved and cherished its rich heritage. Much of the old city is still in evidence in the form of medieval churches, quaint pubs, and traders' halls. Norwich is known for its diverse shopping and vibrant arts scene, too, with a world-class visual arts centre and numerous theatres.
Best time to travel
Norfolk has a mild and slightly humid climate, and enjoys warmer, drier summers than much of the UK. Rain is to be expected at any time of the year, although it's heaviest in October and November, while the east wind whips off the Norfolk coast and makes for chilly winters. Parks and gardens are at their radiant best in springtime, and the summer months see accommodation prices at a premium. May to July is festival season, and includes the renowned Norfolk and Norwich Festival as well as many other musical and literary events.
Not to miss
Must-sees in the city include the Norman Cathedral and Castle and the world-class Sainsbury Centre for Visual Arts. Shopping or café-hopping in the narrow Norwich Lanes is unmissable, too. Outside the city limits you'll find stunning Wymondham Abbey, the beautiful Norfolk Broads, and wide stretches of coastline and beach. For 6 weeks in August and September, the annual Norwich Food and Drink Festival celebrates Norfolk delicacies, while the annual arts festival takes place in May.
Getting around
Norwich International Airport (NWI) serves as a feeder to KLM's Schiphol (AMS) international hub, and there are domestic flights to UK cities. Coaches run to and from the 3 main London airports, and there's a comprehensive bus network around the city and to outlying villages. Also useful is the hop-on hop-off bus, with 9 stops near Norwich's main attractions. The train station has connections to London every half hour, as well as frequent services to the Midlands and North. Most attractions are within walking distance of each other, taxis are available, and the city is very bike-friendly.
Cuisine
Food-wise, Norwich offers everything from fine dining to fish and chips, and there are a surprising number of ethnic cuisines available; Asian food is particularly well-represented. As a farming county, Norfolk is famous for its fresh produce. Gastropubs are a good place to sample local favorites, particularly in one of the olde-worlde inns that are sprinkled throughout town. Head to one of the traditional tea shops on Elm Hill for afternoon high tea, or enjoy an informal ale-tasting session in an riverside pub.
Customs and etiquette
In restaurants, check the bill to see if service has been added on. If it hasn't, and you're happy with staff, a 10 percent tip is standard. A pound or 2 is enough to leave in a café. In pubs and bars, tipping is not compulsory, although staff will appreciate being told to "keep the change" or "get one for yourself". Formal attire is not required in restaurants, but smart dress may feel most appropriate in the city's more upscale eateries.
Fast facts
Population: 132000

Spoken languages: English

Electrical: 220-240 volts, 50 Hz, plug type G

Phone calling code: +44 1603

Emergency number: 999