Travel Tips - How to Make the Most of a Visit to Swansea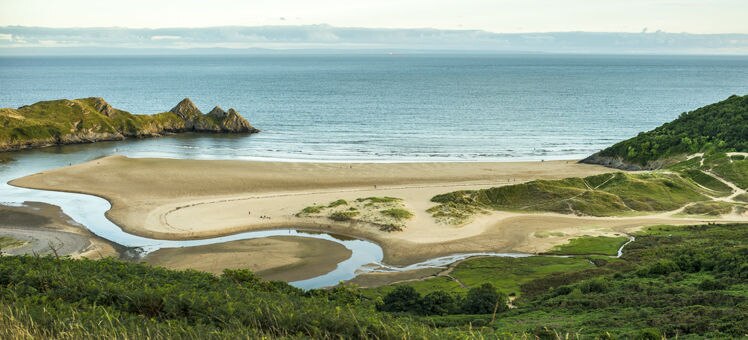 Swansea is the administrative and cultural hub of southwest Wales. It's a major regional centre for shopping, dining, and nightlife. You'll find world-class museums here, and even a long stretch of beaches for summer relaxation. The nearby Gower Peninsula and Brecon Beacons mean you'll also have 2 of Britain's most beautiful regions on your doorstep.
Best time to travel
Swansea is a cosmopolitan city, and there's no bad time to visit. It has a coastal climate, tempered by the effects of the Gulf Stream. This ensures it rarely becomes too cold, even in winter. The prevailing southwesterly winds mean, however, that rainstorms can roll in from the Atlantic Ocean at any time. Come prepared for changeable weather. If you're travelling with kids, visiting in summer will allow them to make use of the city's beach.
Not to miss
With a visit to the National Waterfront Museum, you can learn all about Swansea's industrial and maritime heritage. You can also pay homage to one of Wales' greatliterary heroes at the Dylan Thomas Centre or visit the house in which he was born. Sports fans may want to take in a match at Liberty Stadium. This temple of sport is home to both Swansea City soccer club and the Ospreys rugby union team. If you're a fan of the outdoors, don't miss the Gower Peninsula or a trip to the rugged Brecon Beacons mountains.
Getting around
Cardiff International Airport (CWL) is the nearest international gateway. It's a 40-minute drive, or an hour's train ride, from central Swansea. The city centre is quite compact and easily walkable. To reach more outlying neighbourhoods, an extensive network of bus routes extends from the main bus station, located next to the Quadrant Shopping Centre. Regular buses will also take you beyond the city to destinations including the Brecon Beacons, The Mumbles, and the Gower Peninsula. You can hail licensed minicabs on the street, and they are metered.
Cuisine
Swansea's pubs and cafés serve classic British fare, often with modern twists. International cuisines, such as Cantonese, Italian, and Indian, are widely available. Local specialties include fresh cockles, harvested from the sands of Swansea Bay. They are often eaten with "laverbread," which is a seaweed purée, not bread, despite the name. If you have a sweet tooth you should try Welsh cakes. These flatbread snacks are sweetened with currants or raisins, and cooked on a griddle.
Customs and etiquette
The people of South Wales are quite reserved, even by Britain's standards. It's a good idea to be polite at all times. Remember also that Swansea is proudly Welsh, and calling a local person "English" may cause offense, albeit only mildly. Learn a few facts about rugby union and you'll be able to engage in animated pub conversation with most locals. Tipping 10 percent is usual in restaurants, and taxi fares should be rounded up.
Fast facts
Population: 239000

Spoken languages: English, some Welsh

Electrical: 220-240 volts, 50 Hz, plug type G

Phone calling code: +44 1792

Emergency number: 999