Eating in Benidorm - From Local Dishes to International Fare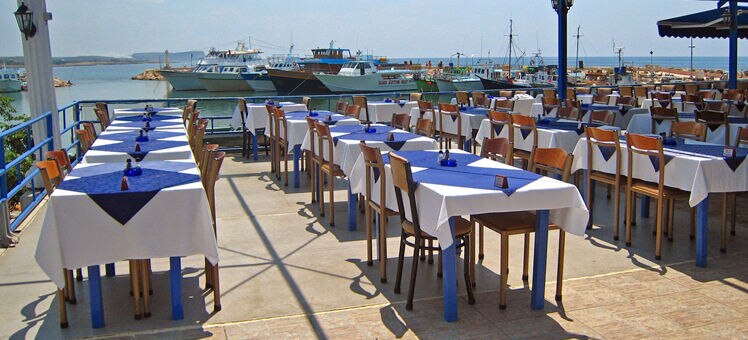 Picture yourself eating in a restaurant overlooking a sunny Spanish beach and the plate in front of you will most likely be paella, a dish originating in the Valencian region north of Alicante. But the Marina Baixa region prides itself in their own traditional rice dishes, mainly prepared with local fish and vegetables. Benidorm offers myriad dining options; from tapas in old-school taverns to seafood and international cuisine.
Typical dishes
Don't miss rice with red mullet and roasted pumpkin, or the traditional cazuela de pescado al estilo pobre; a hearty fish casserole that harks back to the city's origins as a fishing village.
Tapas in Benidorm's Old Town
Spaniards are known for socializing around food and drinks; they share tapas in crowded bars, and linger over coffees at the table for hours after a meal is over. For casual dining among friends or family, and the buzzing vibe of gastronomical social life, head to the streets of the Old Town. Drop by the lively tasca Pintxos Aurrea, serving elaborate, bite-sized, cheese and meat delicacies and national wines. For a more intimate venue and a fine dining experience that mixes traditional Basque flavors with contemporary Mediterranean cuisine, check out Restaurante Erroak, a few blocks northeast of the Old Town.
Pintxos Aurrea, Calle Santo Domingo s/n, 03501 Benidorm; Tel: +34 618 131 873; Website: Pintxos Aurrea

Restaurante Erroak, Calle Emilio Ortuño 19, 03501 Benidorm; Tel: +34 965 867 380; Website: Restaurante Erroak
Dining on the beachfront
Benidorm's 2 main beaches are lined back-to-back with restaurants. Try La Bahía, which has open-air tables and sea views and serves mainly Mediterranean dishes and regional specialties. Catering to all kinds of patrons, they offer daily specials and kids' menus. travellers will also find interesting international options on the beachfront, such as Amigos Bistro by Nas & Dino, a cafe on Playa de Poniente serving an eclectic mix of dishes and cocktails, from cheese platters and hamburgers, to Cajun-style fishcakes and lasagna.
Rincón de Loix
Rincón de Loix, the area sprawling northeast behind Playa de Levante, is known for an array of international restaurants, bars and cafes. Some streets are packed with British eateries, which is by far the most represented foreign cuisine in town. Along Avenida Dr. Severo Ochoa you will find places like Yorkshire Pride III, a venue offering a full English breakfast, live sports TV, and a karaoke night with fish and chips. Closer to the beach, cuisines become more diverse; from curry houses and Chinese restaurants, to family-friendly Italian joints like Pizzería Napoles.
Yorkshire Pride III, Avenida Dr. Severo Ochoa 34, 03503 Benidorm; Tel: +34 965 868 170

Pizzería Napoles, Avinguda de Madrid 26, 03503 Benidorm; Tel: +34 646 656 022
Eating out of town
Day trips around the Marina Baixa offer the chance to explore the region's sights and flavors. In the coastal town of Xàbia, 40 km north of Benidorm, you can enjoy traditional rice dishes atop a cliff overlooking the Mediterranean at Restaurante El Mirador. Visitors with a sweet tooth should head south to the Vila Joiosa, and savor artisan chocolate in a museum dedicated to cacao, the heavenly bean brought centuries ago from the Americas. Head west to the town of Xixona to explore the origins of turrón, an almond-based, Spanish delicacy of Arab descent consumed mostly at Christmas.