Fresh Seafood on Harborside - Where to Eat in Galveston
Fresh Seafood on Harborside - Where to Eat in Galveston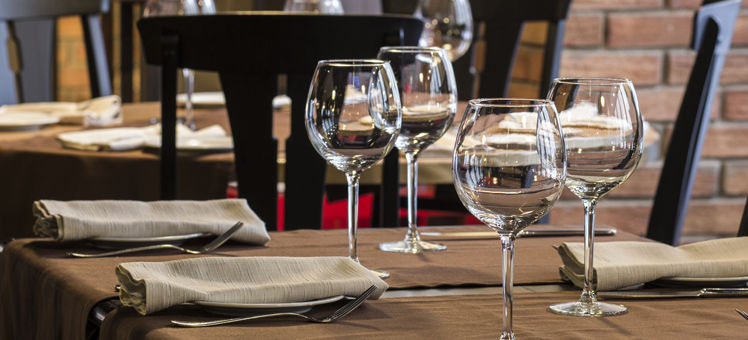 Being an island, it's no surprise that Galveston is heaven for seafood lovers. Fresh seafood is on the menu of small eateries, high-end restaurants, family establishments, and lunch joints. There are plenty of other options, too, including Italian, Mediterranean, Cajun, and Southern fare. Many restaurants feature outdoor seating and sea views - perfect for relaxed dining on a sunny day.
Typical dishes
If you relish shrimp, oysters, and snapper, you'll dine happily in Galveston. You will find them prepared in many ways: fried, grilled, blackened - you name it.
The Strand and Harborside Drive
Located along the waterfront on Harborside Drive, Willie G's showcases fresh seafood, complemented by bay views. Menu favorites include crab-stuffed shrimp, blackened snapper, and oysters Rockefeller. Steaks are popular here, too. Next door, Fisherman's Wharf is larger and also faces the water. A few blocks inland, the Saltwater Grill is a sleek, upscale restaurant. Highlights include coconut-crusted Gulf shrimp, Texas redfish, and lobster risotto. For a break from seafood, the casual Mediterranean Chef offers an extensive menu of Greek specialties at wallet-friendly prices.
East End District
The East End District is home to many of Galveston's top eateries. On 14th Street, the highly rated Mosquito Café is a popular choice for breakfast and brunch. Its Mosquito Benedict with sautéed shrimp, mushrooms, artichokes, and sun-dried tomatoes is legendary. For dinner, try the grilled fish tacos or the family-recipe meatloaf. About a block away, the Sunflower Bakery Café serves a tempting selection of soups, salads, and sandwiches, as well as heartier fare. The bread is made in-house, and the crab cakes are an all-time favorite.
Seawall Boulevard
High-end, semi-formal, or casual, there are plenty of options for lunch and dinner along Seawall Boulevard. Among the top picks for super-fresh seafood is Gaido's, which has been family-run since it opened in 1911. Guests give high marks to the freshly shucked oysters and the fried seafood platter. A few blocks north, overlooking the Gulf, Benno's on the Beach is a very informal, family-friendly restaurant serving Cajun seafood. Its crawfish étouffée and its jambalaya might make you think you're in New Orleans. There's a children's menu, too.
Off the beaten path
Galveston has many good dining options slightly removed from the main tourist areas. Di Bella's, a few blocks inland from Pleasure Pier, is a family-friendly Italian restaurant. Locals flock here for hearty pasta dishes such as fettuccine Alfredo, lasagna, and ravioli. The Galveston Jungle Café, close to the Schlitterbahn and Moody Gardens, is a no-frills spot for lunch and dinner. The menu features a variety of burgers and sandwiches, including kid favorites; children dine free on Friday evenings. There's outdoor seating and, on weekends, a breakfast buffet with freshly made omelets.