Halifax's Tasty Treats - Fresh Fish, Inventive Comfort Food, and Decadent Sandwiches
Halifax's Tasty Treats - Fresh Fish, Inventive Comfort Food, and Decadent Sandwiches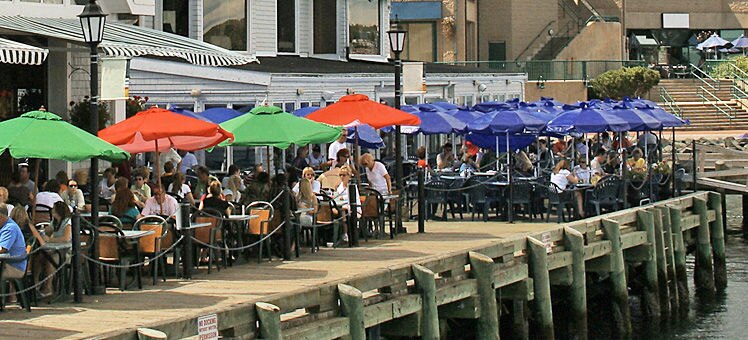 Since Halifax is on the Atlantic Ocean, it's no surprise that you can find plenty of fresh seafood, although its most famous dish has decidedly land-based origins. The donair, a sandwich filled with seasoned, grilled meat, is a staple on the city's culinary scene. For local produce and regional beers, you can dine at the casual and contemporary restaurants that make up much of Halifax's gastronomic profile.
Typical dishes
Halifax is famous for their donair, which are flatbreads or pita stuffed with beef and served with a sweet sauce. Seafood restaurants are especially noted for using fresh local lobster in eclectic, creative ways.
Halifax waterfront
Most of the restaurants along Halifax's boardwalk take advantage of their location by offering panoramic harbor views. You'll find several seafood-centric restaurants serving up dishes like butter poached lobster and pan-seared Atlantic salmon. If you're hungry for continental cuisine, you can head to Italian eatery The Bicycle Thief. Pull up a chair on the outdoor patio and order a dish of spaghetti with south shore baby clams paired with a glass of Tuscan sauvignon blanc. At CUT Steakhouse & Grill, you'll have the option to enjoy casual dishes with an inventive spin like lobster poutine.
Downtown Halifax
Some of Halifax's most innovative restaurants can be found by heading a few blocks west of the harbor and into its urban core. The building that is home to Chives Canadian Bistro was once a bank, and the restaurant stocks the structure's old money vault with international wines ready to be paired with its mix of classic and contemporary cuisine, like grilled Digby sea scallops. The Five Fishermen's upscale take on Maritime seafood is highlighted by several interpretations of lobster, including a classically prepared version featuring a 1.5-pound crustacean.
North End
Located a few blocks north of downtown, this up-and-coming neighbourhood has become a trendy spot for contemporary eateries that embrace all things local. Agricola Street Brasserie is a cozy communal dining space that serves up a rotating list of craft beers and French-influenced fare like line-caught tuna Niçoise. The popular EDNA Restaurant carries a message in its name - it's an acronym for Eat Drink Nourish Always - and posts a rotating menu of trendy dishes and local draft beers on its website every afternoon.
West End
Halifax's west side is filled with casual, budget-friendly eateries and neighbourhood hole-in-the-wall joints that are great for a fast, low-key bite. King of Donair is said to have introduced the donair sandwich to Halifax in 1973, and has long been a popular place to indulge in the treat along with pizzas, burgers, and fish and chips. Using fresh, local ingredients is a big deal at The Brooklyn Warehouse, where their menu of contemporary gastropub fare changes daily. You can expect vibrant dishes like Nova Scotia scallops made with pork belly confit and braised rabbit.