Exploring the Vibrant Arts and Culture Scene in Dublin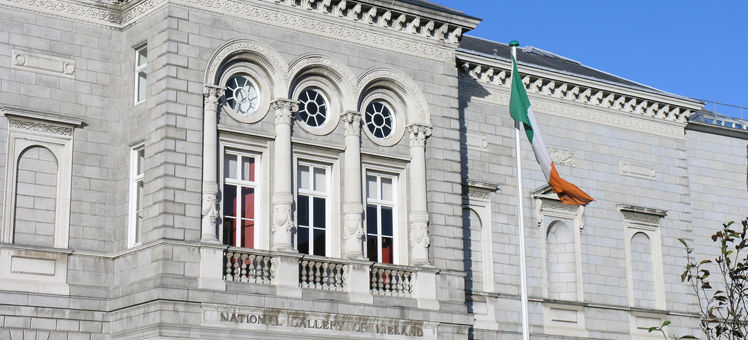 Dublin has always been a cultural powerhouse, producing world-class artistic talents from Jonathan Swift to U2. And despite its reputation as a major hub for heavyweight literature and drama, the city never takes itself too seriously - the local creative scene is laid-back and fun-loving.
theatre and performance
Dublin's many theatres are buzzing with comedy, drama, and music, showcasing exciting new writing by native talents and importing the biggest hits from Broadway. In recent years the city has developed more high-tech venues, but Dublin's long tradition of live performance is continued in the grand 19th-century halls of the city centre, and at the world famous Abbey Theatre.
The Abbey Theatre
Ireland's national theatre, The Abbey, has had local audiences weeping, laughing, and cheering in the aisles since it was founded by the poet W.B. Yeats in 1904. It's regarded as a sacred space for showing new and classic Irish plays.
26/27 Lower Abbey Street, Dublin 1Tel: +353 1 878 7222
The Abbey Theatre website
Traditional and modern dancing
Flying feet and thrilling pipe and drum music - Riverdance got the whole world excited about Irish dancing, and you can catch similar spectaculars around the Temple Bar area all year round. Dublin is also a major international centre for modern dance, and Project Arts Centre hosts regular shows by some of the world's top performers.
Project Arts Centre
A renowned performance and exhibition space, Project Arts Centre is particularly well-designed for innovative dance recitals.
39 East Essex Street, Temple Bar, Dublin 2. Tel: +353 1 8819 613
Project Arts Centre website
Dublin's historic buildings
Walking down O'Connell Street, you can see bullet holes from the Easter Rising of 1916. On a wider wander around town you'll pass surviving buildings from across the city's 1,000-year history, with the modern centre still dominated by the medieval Christchurch Cathedral and the elegant Georgian style of the 1780s. Those grand neo-classical arches and pillars along Dame Street and St. Stephen's Green are vital to Dublin's character.
Christchurch Cathedral
Founded in the 11th century, Christchurch is the centrepiece of Dublin, a dramatic Gothic cathedral overlooking the River Liffey. You can learn about its history on a guided tour and even climb the belfry to ring the famous bells.
Christchurch Place, Dublin 8. Tel: +353 1 677 8099
Christchurch Cathedral website
Art galleries
There has always been a hip, underground feel to Dublin's art scene. You'll find unexpected treasures in the city's smaller independent galleries and studios, many of which are dotted around the trendy side streets of Temple Bar. To see pieces by big international names like Picasso and major home-grown talents like Caroline McCarthy, head to the Irish Museum of Modern Art.
Irish Museum of Modern Art
IMMA is home to an expansive collection of 20th and 21st-century artwork from around the world, and regularly hosts high-profile exhibitions from contemporary artists. You can wander the cavernous interior for hours and take coffee breaks at the relaxed café.
Royal Hospital, Kilmainham, Dublin 8. Tel: +353 1 6129900
Irish Museum of Modern Art website
Museums and monuments
Dublin makes a visitor-friendly asset of its rich past, as well as the surrounding Celtic myths and legends. Besides the well-stocked national and natural history museums you'll find exhibition spaces dedicated to Vikings and leprechauns, and you can't miss must-see Dublin landmarks like Kilmainham Gaol and Molly Malone.
Kilmainham Gaol
Here you can explore the ominous cells and corridors of this notorious Dublin prison. Converted to a museum after almost 200 years, Kilmainham Gaol records the dark and often moving stories of the men and women incarcerated there before 1920.
Inchicore Road, Kilmainham, Dublin 8. Tel: +353 1 453 5984
Kilmainham Gaol website
Molly Malone
Dublin is lined with statues of local heroes, but none is more famous than Molly Malone, the subject of an Irish folk song. A photo with your arms round Molly is the Dublin equivalent of that holding-up-the-Eiffel-Tower pose in Paris.
Outside tourist office, Suffolk Street, Dublin 1. Tel: +353 1 407 0750
Discover
Find your perfect holiday in Dublin
From 1000 hotels.