Shopping in Miami - Style, Substance, and Smokes
Shopping in Miami - Style, Substance, and Smokes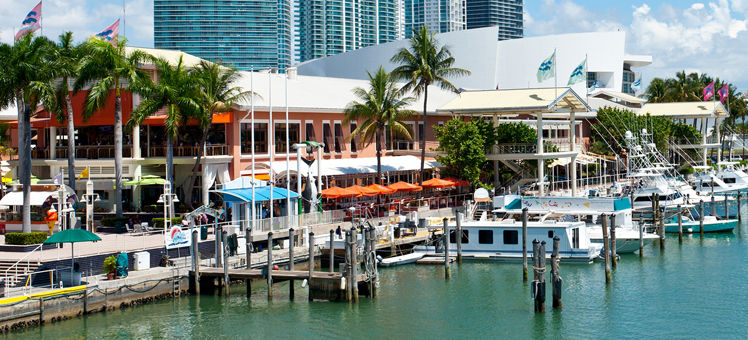 Miami's reputation as the playground of the rich and famous makes it the ideal spot for upscale designer shopping. But its culture extends beyond the confines of fashion. A celebrated art and architecture scene has produced exceptional outposts for interior decor, while the vast Cuban community has made Miami the best place to source cigars north of Havana.
Luxury stores
When it's time for the beautiful people who fill Miami's beaches to dress for town, they gravitate to one of the city's many luxury shopping destinations. At the ultra-exclusive Bal Harbour Shops, you'll find designer boutiques like Chanel and Gucci, along with tony department stores Neiman Marcus and Saks Fifth Avenue. The Village of Merrick Park offers stylish shopping at Nordstrom, Ann Taylor, and about 100 other stores.
Bal Harbour Shops, 9700 Collins Ave., Bal Harbour 33154; Tel: +1 305 866 0311; Website: Bal Harbour Shops

Village of Merrick Park, 358 San Lorenzo Ave., Coral Gables 33146; Tel: +1 305 529 0200; Website: Village of Merrick Park
Outlet malls
Where there's a thriving fashion retail culture, there are bound to be outlet malls that offer deep discounts on designer labels. Miami is no exception. At Dolphin Mall and Sawgrass Mills, you'll find deals on fashions, home goods, and electronics - with top brands like Levi's, Jimmy Choo, Le Creuset, and Bose. The malls have plenty of family-friendly dining and entertainment options, too. Some malls offer free shuttle service, so check their websites for detailed information.
Dolphin Mall, 11401 NW 12th St., Miami 33172; Tel: +1 305 365 7446; Website: Dolphin Mall

Sawgrass Mills, 12801 W Sunrise Blvd., Sunrise 33323; Tel: +1 954 846 2350; Website: Sawgrass Mills
Home decor
Take a look around, and you'll surely notice that Miami - particularly South Beach - is an Art Deco paradise. Along with an appreciation for exteriors is a dedication to beautiful items that go inside your home. A creative enclave 4 miles from the city centre, the Miami Design District is full of upscale and unique interior design stores, punctuated with art galleries, fashion boutiques, and exceptional eateries.
Armani/Casa, 10 NE 39th St., Miami 33137; Tel: +1 305 573 4331; Website: Armani/Casa

Jonathan Adler, 4040 NE 2nd Ave., Miami 33137; Tel: +1 305 576 0200; Website: Jonathan Adler
Cuban cigars
For a taste of the Cuban culture that has permeated Miami, you have only to travel 5 miles west of city centre to Little Havana. Here, you'll be greeted with colourful street murals and enticing scents of coffee and Cubano sandwiches mixed with rich cigar smoke. This is where you want to be if you're looking to score hand-rolled Churchills, Coronas, or Robustos. Once you've selected your stogie, you can sit back and puff away at the in-house lounges in many of the cigar shops.
El Titan de Bronze, 1071 SW 8th St., Miami 33130; Tel: +1 305 860 1412; Website: El Titan de Bronze

El Credito Cigar Factory, 1106 SW 8th St., Miami 33130; Tel: +1 305 858 4162; Website: El Credito Cigar Factory
Discover
Find your perfect holiday in Miami
From 1840 hotels.