Shopping in Branson - Original Rustic Finds and Southern Fashion
Shopping in Branson - Original Rustic Finds and Southern Fashion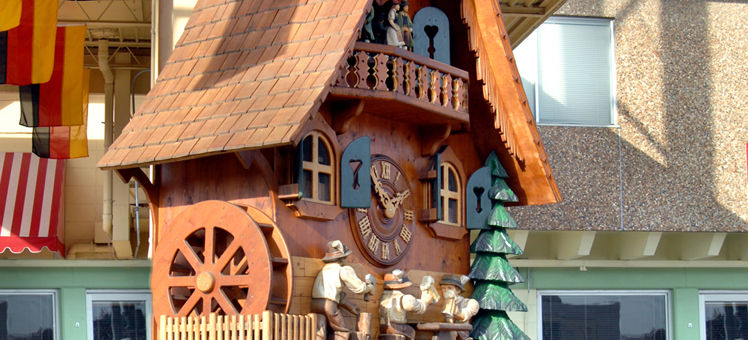 Branson's retail scene has its fair share of larger retailers and malls, but handicrafts made by local artisans make a strong showing as well. If you're on the lookout for imported brand name fashions, outdoor gear and sporting equipment, or a distinctive piece of jewelry created by a seasoned artist, this Ozark Mountains destination has got you covered.
Historic Downtown Branson
Though it's not the oldest place you might find around Branson, Dick's 5 & 10 definitely takes you back to an earlier time in the American shopping experience. This nostalgic shop keeps its aisles crammed with retro toys like paper dolls of 1950s Hollywood movie stars, candy, housewares, yarn, and much more. Adding to its eclectic stock are collections of aviation prints, sports memorabilia, Native American arrowheads, and old washing machines. Ladies can walk 3 minutes south to the Cowgirl Clad Company's little pink house for Southern-style fashions including cowboy boots, and beaded jewelry and accessories.
Dick's 5 & 10, 103 West Main Street, Branson 65616; Tel: +1 417 334 2410; Website: Dick's 5 & 10

Cowgirl Clad Company, 213 West Pacific Street, Branson 65616; Tel: +1 417 251 1025; Website: Cowgirl Clad Company
Branson Landing
In 1.5-mile-long Branson Landing, Bass Pro Shops have tailored their store to reflect the Ozark region. Inside the pine timber lodge you'll find fishing, hunting, and camping equipment. For a little added thrill, the store also exhibits impressive animal mounts, historical boat motors, and a waterfall diorama with stuffed deer and birds set around a 20,000-gallon aquarium. Closer to the strip's northern end, Dove Olive Oil invites customers to sample from more than 60 gourmet oils, including ones with citrus blends and flavor infusions like roasted onion, wild dill, and harissa (chili pepper paste).
Bass Pro Shops, 1 Bass Pro Drive, Branson 65616; Tel: +1 417 243 5200; Website: Bass Pro Shops

Dove Olive Oil, 317 Branson Landing Boulevard, Branson 65616; Tel: +1 417 544 1413; Website: Dove Olive Oil
theatre District North
Internationally known brands like Nike, Tommy Hilfiger, Izod, and Levi's are among the more than 60 stores at Tanger Outlets where bargain seekers can find discounted items up to 70 percent off regular retail prices. For locally made clothing, quilts, home decor, and niche items like dolls and Native American headdresses, you can check out the sprawling Branson Mill Craft Village. A market-cum-workshop, you can buy artisanal wares while also observing the craftspeople at work. Stop by Crooked Sky Trading Post for Old West-style goods like turquoise jewelry and custom made leather belts.
Tanger Outlets, 300 Tanger Boulevard, Branson 65616; Tel: +1 417 337 9328; Website: Tanger Outlets

Branson Mill Craft Village, 3300 N. Gretna Road, Branson 65616; Tel: +1 417 334 8436; Website: Branson Mill Craft Village
theatre District South
The Grand Village Shops, a charming enclave of stores and restaurants, resembles an antebellum American main drag. You'll find crafts created by jewelers, soap makers, and fine artists, as well as specialty spots like Kringles Christmas Shop, and Back In Time Toys that sells vintage pedal cars, action figures, and board games like Hot Potato. If you're looking for a keepsake to take home from your visit, you can't go wrong with a stop at Branson Craft Mall where local basket weavers, wood carvers, brass engravers, and stained glass artists create unique pieces on the spot.
The Grand Village Shops, 2800 West Highway 76, Branson 65616; Tel: +1 417 336 4300; Website: The Grand Village Shops

Branson Craft Mall, 694 Highway 165, Branson 65616; Tel: +1 417 334 1223; Website: Branson Craft Mall