Where to Stay in St Ives - From Family B&Bs to Beach View Apartments
Where to Stay in St Ives - From Family B&Bs to Beach View Apartments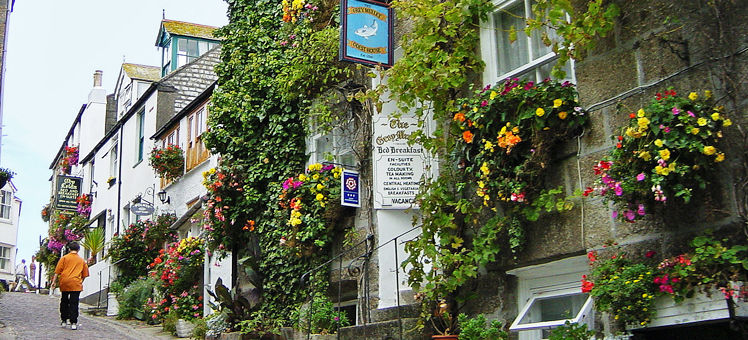 St Ives has been a popular tourist destination for decades, and its accommodation options are plentiful, whether you're staying in the centre or on the rural outskirts. Family-friendly hotels and B&Bs are positioned close to beaches, and self-catering apartments often feature balconies and sea views. Staying in the centre is key for many visitors, and you're never far from a spectacular view.
Town centre
Though St Ives is a small town, there's plenty of accommodation within a 15-minute walk to the centre. With shops, pubs, restaurants, and beaches on your doorstep, you can leave your car behind. The bustling harbor is the hub of the town and you can watch the bobbing boats while enjoying coffee in a café, or take a browse art galleries and shops along the front. Staying in the centre gives you the chance to get to know the locals, discover hidden gems tucked away from crowded streets, and enjoy walks along the scenic coastal path to quieter spots.
The centre of St Ives is bursting with self-catering apartment-style accommodation perched on the hillside and boasting views looking out over the harbor and bay. Many have balconies, parking spaces, and free WiFi for extra convenience. Alongside small hotels and traditional inns, you can also stay in ancient fishermen's cottages and castles.
St Ives Outskirts
With its dramatic coastline, there are plenty of rural spots to enjoy the steep cliffs, crashing Atlantic waves, and lush green countryside on the outskirts of St Ives. Lelant, the birthplace of the famous author, Rosamunde Pilcher, is 2.5 miles southeast and boasts its own stretch of golden beach, scenic coastal paths, a park and ride, and Lelant Saltings train stop on the branch line. One mile west of St Ives is Halsetown, a picturesque countryside village that sits on higher ground and is home to riding stables and traditional pubs.
If you're looking for tranquility and green landscapes, the rural guesthouses and B&Bs in the countryside surrounding St Ives are appealing. Country accommodation ranges from 19th-century manor houses to converted barns. Self-catering apartments and traditional cottages, a stone's throw from the beach can be found in Lelant.
Carbis Bay
One mile southeast from St Ives, sits Carbis Bay, a village in St Ives Bay that faces the Atlantic Ocean. Its beach, also named Carbis Bay, is one of the prettiest in the area with a large stretch of golden sand that separates the steep emerald hillside from the turquoise sea. Its flat waters make it a favorite for families with young children, and behind the village stands the Knill Monument, a 50-foot-high granite steeple monument to John Knill, the mayor of St Ives in the 18th Century.
You can choose from affordable self-catering apartments with balconies and sea views, dog-friendly stone cottages, or friendly family-run bed-and-breakfasts. You're a short walk from the beach wherever you stay in Carbis Bay, and there's a direct train link to St Ives from the village.
Search for Carbis Bay hotels