Great Places to Stay in Canterbury - City Inns, Country Houses, Seaside Hotels
Great Places to Stay in Canterbury - City Inns, Country Houses, Seaside Hotels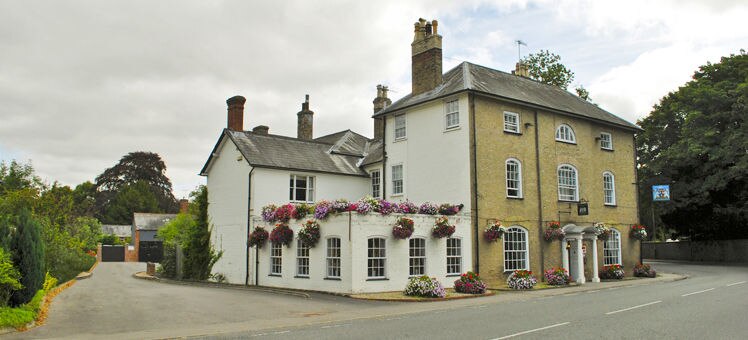 In Canterbury, in nearby country villages, and in lively coastal resort towns, you can stay in boutique townhouses, village inns, and seaside hotels. You'll also find a range of guesthouses and bed and breakfasts offering friendly Kentish hospitality.
Canterbury's historic and cultural attractions are clustered in the city centre, within easy walking distance of Canterbury Cathedral. You'll also find plenty of places to eat, drink, and enjoy yourself in the compact heart of the city. It's a short walk from either of Canterbury's 2 rail stations to sights and cosy guest rooms in this part of town.
You'll find boutique hotels, B&B rooms, and old-style inns in the city centre. Some are within sight of Canterbury Cathedral's soaring spires, which makes it easy to get your bearings and find your way around.
Canterbury countryside
Canterbury's rural hinterland is a big attraction for many visitors to the "garden of England," as Kent is sometimes known. You'll see apple and cherry orchards here, around villages where whitewashed cottages stand next to Norman churches. Top attractions in this part of the world include country mansions with flower-filled walled gardens and immaculately trimmed topiary. If you're travelling by car, you'll find places to stay just off the motorway. Local bus and train services make it easy to stay in the Kent countryside while enjoying Canterbury's urban heritage.
If you're looking for a quiet place to stay in the Kent countryside near Canterbury, you'll find village inns and B&B establishments in sleepy spots like Faversham. Drivers might prefer to stop at one of the local hotels or guesthouses that offer private parking.
Whitstable
For sea views and restaurants or gastropubs that serve locally caught seafood, seek out a hotel, B&B or guesthouse in or around Whitstable. Famed for its oysters, this harbour town has attracted visitors since the 17th century. Local buses and trains take you to Canterbury in less than an hour.
You'll find some appealing places to stay in and around Whitstable, including old-school seaside hotels where facilities have been brought up to 21st-century standards. You can also stay in family-run B&Bs and guesthouses all over town.
Search for Whitstable hotels
Herne Bay
With its long seafront lined with brightly painted beach huts, ice-cream parlors, and fish and chip shops, Herne Bay is a postcard-pretty small resort. It's less than an hour from Canterbury by road or rail. Within walking distance of the harbor, you can visit a picturesque medieval abbey and the remains of an ancient Roman fort.
Herne Bay has attracted weekend visitors and summer vacationers from London since the 18th century. You'll find a choice of B&B and guesthouse accommodation here, as well as some small and stylish independent hotels.
Ashford
If you're planning to visit Canterbury as part of a rail trip combining cities like London, Brussels, and Paris, considering staying in Ashford. High-speed Eurostar trains speed beneath the English Channel to France from this Kent town, and zip into the heart of London in less than an hour.
You'll find chain hotels, family guest houses, and comfortable B&B accommodation in Ashford, within a short walk or drive of the international station.