The Best Hotels in Formentera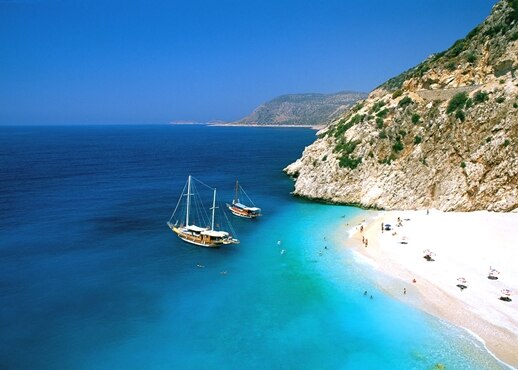 Search our Top Formentera Hotels
Find out more about Formentera
Best Hotels in Formentera
How to Find the Best Formentera Hotels with Hotels.com

Smaller and quieter than nearby Ibiza, Formentera is the ideal location for a relaxing getaway - a place to go snorkelling in crystal waters, cycling along sandy trails and taking in the rays on over 20 km of white beaches dotted with traditional fishing boat shacks and seafront bars. Away from the popular beaches, the villages and markets of the interior have a laid-back, bohemian vibe which adds to the island's rustic charm. At Hotels.com you'll find a broad selection of Formentera hotels, with options to suit everyone from large families to couples looking for a perfect retreat. On our website you can browse photos, read reviews, study maps and use a myriad of filters to optimize your searches, all to make sure that you settle on a place to stay in Formentera that's right for you.

What's Formentera Like?

Visited by pleasure yachts and daytrippers from Ibiza, Playa Illetes is the busiest and most cosmopolitan of the island's beaches, and it's where you'll probably want to head first for a taste of the sun after arriving at one of our Formentera hotels. For peace and quiet, try the Playa Llevant, and for sheer picturesqueness, Cala Saona, a rocky bay with warm, shallow water. Inland, the island's main village, Sant Francesc Xavier, has an appealing hippy chic ambience and a market selling souvenirs. Also well worth a look are the art market in Sant Ferran de ses Roques and the La Mola arts and crafts fair, with handmade goods and street performers. The harbour and marina of La Savina is a good place to eat and to hire cycles and mopeds, while Es Pujols is a smart resort with lively night life.

Tips for Getting Along with Locals in Formentera

You'll discover when you set out from your hotel room in Formentera that many of the beaches have protected sand dunes, criss-crossed with walkways to help preserve them from the tramping feet of tourists - so if you see a walkway, it's polite to keep to it. You should also note that the island's beaches are clothing optional - it's all part of Formentera's easy-going, alternative, back to nature ethos. To win over the locals, try a few phrases of Catalan, which, along with Spanish, is the official language of the island. 'Hola' (hello), 'perdoni' (excuse me), 'merces' (thank you), 'a raveure ' (goodbye') and 'quant costa aixo?' (how much is this?) should all come in handy around the markets, and when you're in a beach bar, say 'txin txin!' (cheers!). For some great Formentera hotels which will set the seal on a perfect sun-kissed holiday, visit Hotels.com.