The Best Hotels in St Helens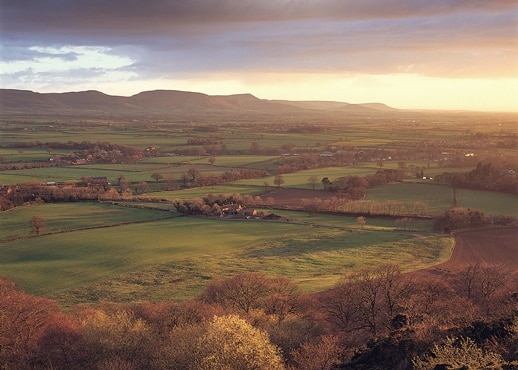 Search our Top St Helens Hotels
Find out more about St Helens
Best Hotels in St Helens
St Helens Introduction
Located between Liverpool and Manchester, St Helens provides the perfect base for exploring two of the North's most happening cities. That's not to say the town doesn't hold its own, however – because it certainly does. There's something for every visitor here, from an array of shops and top-notch restaurants, to a renowned racecourse and glass museum, to highly rated cultural venues like the Citadel Arts Centre and Theatre Royal. And don't forget Dream – the town's 20-metre-high sculpture, by artist Jaume Plensa.
Hotels in St Helens
The hotels in St Helens and the immediate area are quite sparse, with the closest cluster of them situated around West Derby. There you'll find a mix of national and international chain name hotels, offering comfort and familiarity, with plush modern rooms equipped with free WiFi and flat screen TVs. The larger properties usually feature on-site restaurants and bars, with one or 2 offering fitness and business centres as well. If you're looking for all-out luxury, then look west to Liverpool – where you'll find everything from 5-star short stay apartments, to glamorous modern hotels brimming with lavish amenities.
In the last hour, the most popular choices were:
Where to stay
St Helens hotels put you within easy reach of both Manchester and Liverpool, giving you 2 attraction-packed cities to get your teeth into. Of course, the town itself has no shortage of its own attractions, and many of them sit within a short walk of the town centre. This is also where you'll find most of the town's amenities, including the Church Square and Hardshaw Centre shopping centres, which boast a treasure trove of big brand shops and chain name eateries, alongside many of the town's lively nightlife haunts.
Things to see
St Helens most iconic landmark is Dream – a striking statue, situated on the former site of the Sutton Manor Colliery. Standing at a height of 20 metres and finished in sparkly white dolomite, it depicts the strangely elongated head and neck of a woman with her eyes closed in deep meditation. Another of the town's major lures is Haydock Park Racecourse. One of the north west's most popular venues, it hosts a variety of exciting horse racing events throughout the year. The World of Glass is a museum that does exactly what it says on the bottle. Set behind a suitably vitreous facade, and entered through an old conical brick kiln, the museum features an artisan gift shop and 2 galleries – the Glass Roots gallery, which details the material's history with artefacts from Ancient Egypt, and the Earth into Light Gallery – which details St Helens' connection to glass making.
How to get to St Helens
If you're coming by road, St Helens is easy to reach, with the M6, M62, M57 and M58 surrounding the town. Liverpool and Manchester are just 13 miles and 22 miles away, respectively, making their airports – Liverpool John Lennon and Manchester – viable options for anyone jetting into the region. The town is also linked to the rest of the UK on the railway network, with its very own station situated in the town centre. For budget travel from London, National Express provides a coach service to St Helens, which takes around 4 hours.