Hotels in Ashford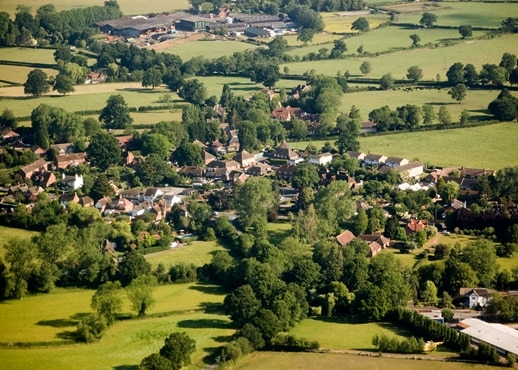 Search our Top Ashford Hotels
Find out more about Ashford
Best Hotels in Ashford
How to Find the Best Surrey Hotels with Hotels.com

At Hotels.com, we have hundreds of thousands of hotels for you to choose from far-flung places around the globe. You've decided that the beautifully historic and quintessentially English county of Surrey is the perfect spot for you. Simply pop that into the location tab along with when you're looking to stay and how many guest will be needing rooms, and Bob's your uncle, we'll present you with a full and eclectic range of hotels in Surrey for you to check out. If you're looking to stay within a certain price range and have an ideal star-rating that you're after, then select your budget and hotel rating by clicking on the filters and you'll be presented with a smaller list perfectly shaped to what you want out of your hotel in Surrey. And if you're really looking to personalise your stay, then with Hotels.com you can select your theme; be it spa, business or family, pick out the facilities you require such as childcare, bathtub or free parking, and it's proximity to your favourite landmark in Surrey.

What's Surrey like?

Set in the beautiful and picturesque countryside, Surrey has a seemingly infinite number of natural parks and stunning scenery including the historical home of Henry VIII, Hampton Court Palace, RHS Garden Wisley, the National Trust building Polesden Lacey, along with glorious gardens of Royal Botanic Gardens Kew and Hannah Peschar Sculpture Garden. Learn more about the county's history and bring the past into the future with Mercedes-Benz World at Brooklands, London Bus Museum, Spike Heritage Centre and another National Trust gem, Clandon Park. Enjoy the vast landscape for all that it offers with a variety of outdoor pursuits including Box Hill, British Wildlife Centre, Horse Riding Surrey and Wild Wood Adventure. When you've packed all of the adventure that you can into the day, it's then time to leave your hotel and explore Surrey's nightlife in its array of quintessential British pub, laugh out loud comedy clubs and sumptuous eateries to tease the taste buds.

Tips for Getting Along with Locals in Surrey

Surrey, a neighbouring county of London, is nestled in between the high chalk ridges of the North Downs, which are surrounded by the rivers Wey and Mole, belonging to the world-famous River Thames. Home to a marvelous number of literary and film favourites including H. G. Wells's 1898 novel The War of the Worlds, Bridget Jones: The Edge of Reason and The Holiday, its green manicured and significant landscapes and old-fashioned England at its best are the reason that many have chosen Surrey to call their home and tourists to call their temporary one. Getting around the county and its neighbouring areas of interest is a breeze with Heathrow and Gatwick airports not far, along with road and rail services passing through all the major motorways and stations. Book a hotel in Surrey with Hotels.com and swoon in its marvel and grandeur that combines the very best of country and city.