The Best Hotels in Llandudno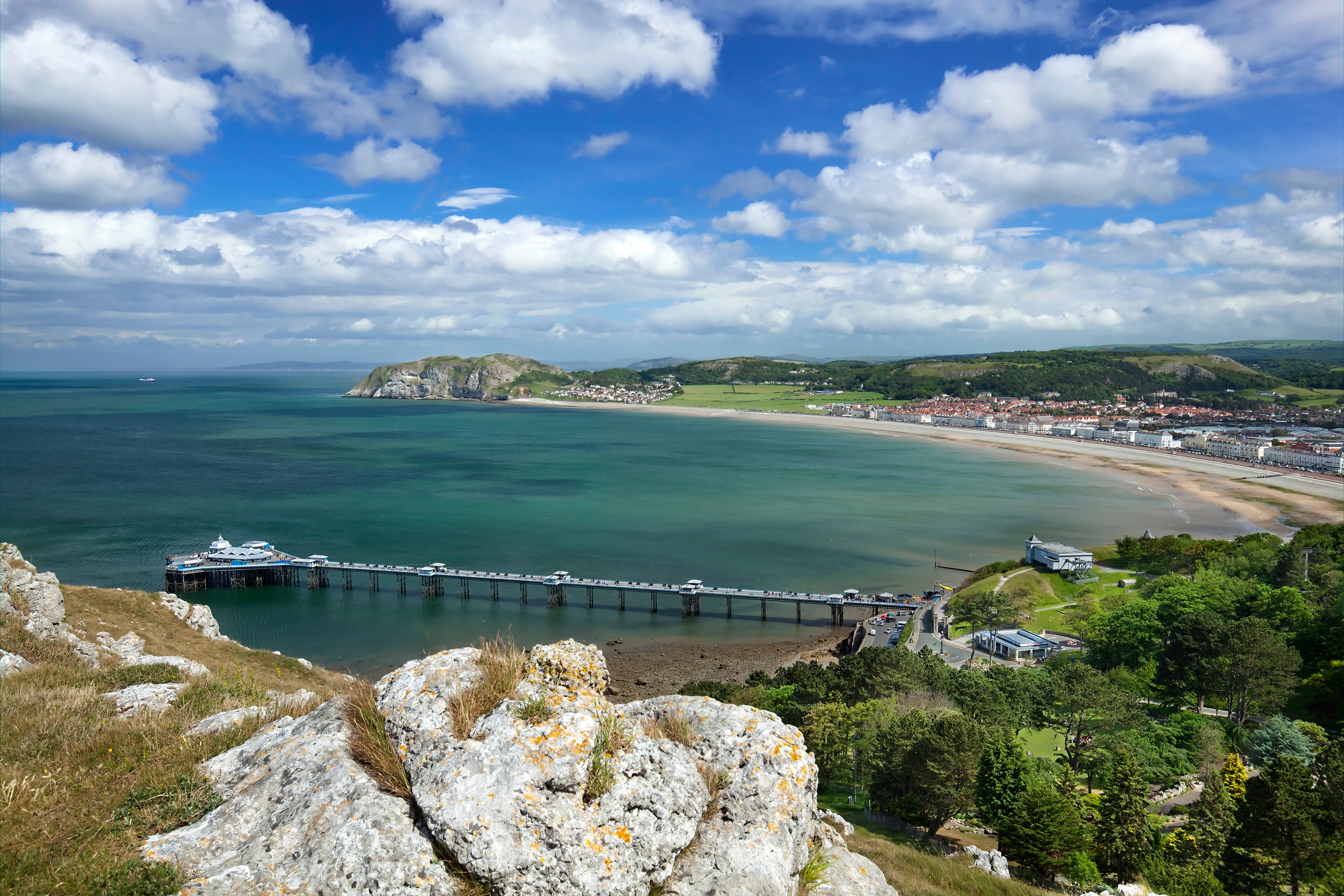 Search our Top Llandudno Hotels
Find out more about Llandudno
Best Hotels in Llandudno
Llandudno Hotels

Hailed as 'the Queen of the Welsh resorts', Llandudno is a glitzy seaside town perched on the northern peak of Wales, and boasts an enormous arched beach of white powdery sands that overlooks a calm aquamarine lagoon. The town centre is a magical wash of white and red stone houses, curious boutiques, cosy cafés and centuries-old half-timbered pubs. The old-fashioned Llandudno Pier buzzes with neon-lit arcade energy, but also makes for a splendid daytime stroll across the shimmering waters.

Things to see

Although an entire day could easily be spent soaking up the amber sun on Llandudno's vast, uncrowded beach, this charming town offers so much more. The pier provides family-themed entertainment, including a café with an unbeatable ocean view and an electrifying arcade for the children. To continue the family fun, visit The Happy Valley, a large collection of stately, well-maintained gardens, full of gorgeous grass-lawns, scented pines and yellow-flecked flowerbeds. The Happy Valley also houses miniature golf courses and an open air theatre, which puts on dramatic performances throughout the summer. Stroll up the promenade through Mostyn Street - which brims with designer boutiques - and discover Venue Cymru, a huge arts complex that hosts dazzling theatre and opera throughout the year. Finally, explore the Marine Drive, a Georgian road that curves around the bay below the towering, stark-white limestone headland of Great Orme.

Hotels in Llandudno

A small handful of opulent 5-star hotels overlook the bustling promenade and beach. These hotels, set in grand white and pink Victorian buildings, are some of the oldest in Llandudno. The rococo-themed interiors enchant, and the relaxed lounge bars and lavish rooms make for an indulgent stay. However there are also cheap hotels in Llandudno, which are centrally located and offer welcoming service and comfortable queen-sized beds. Family-run guesthouses are scattered throughout the town, set in dignified Georgian houses, where the hospitable hosts serve up hot, home-cooked breakfasts.

Where to stay

The majority of Llandudno's cheap hotels and 5-star hotels aline the promenade. This location proffers from easy access to the town centre - which is only a short walk away - with the excitement of the bustling, palm-lined promenade, pristine beach and tranquil blue waters at your doorstep. A number of other hotels and guesthouses are clustered further north of the promenade, in an area which boasts both picturesque ocean views, and views across the majestic green-capped Great Orme. The south of town - set away from the humdrum of the centre - provides the most modestly priced hotels, as well as peace and quiet.

How to get to Llandudno

Llandudno was extremely popular as a Victorian-era holiday destination, and as such, it has always maintained convenient and easily accessible railway links. The charming red-bricked train station runs regular connecting services to Cardiff and London, and Manchester Airport if you are arriving by plane. If arriving by car, the speedy A470 main road leads right into the heart of the town. Llandudno is mostly flat, making it a pleasant town to amble around on foot. However, the best way to explore Great Orme and Llandudno's surrounding countryside is by car.