The Best Hotels in Belfast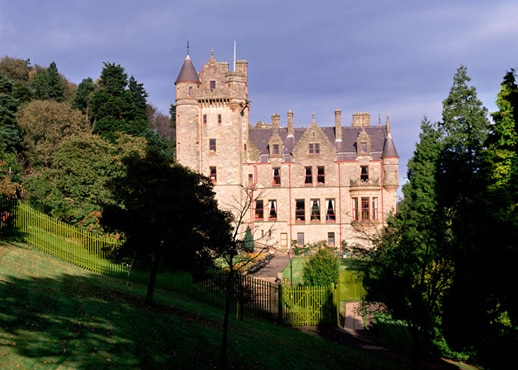 Search our Top Belfast Hotels
Find out more about Belfast
Best Hotels in Belfast
Belfast is a transformed city, full of state of the art shopping, ultra-cool nightlife, a regenerated waterfront and, perhaps above all else, a monumental reminder of its industrial past. The home of the Titanic, Belfast has given the ill-fated craft the sort of memorial befitting such an ambitious, and infamous, craft. Whether you're exploring the high seas heritage or heading to rub shoulders with the hip clubbers and pubbers in the bustling bars and clubs, Belfast is a cultural and cosmopolitan city. Throw in regular arts festivals, galleries and theaters and you've got the ideal mix of intrigue and innovation.

Things to see

Belfast has a world-class tourist attraction, in the shape of the Titanic Belfast. Combining recreations, exhibitions and entertainment, and based on the very slipways where the Titanic was built, this enormous center is a jewel in Belfast's crown. With designs based on the look of the ship's hull and the White Star Line's insignia, visitors can explore and learn, while large banqueting and conference facilities are also available. Belfast City Hall's Renaissance design has been at the heart of the city since 1906, and tours of its domes, rotunda and classical corridors run most days. Belfast Waterfront Hall is a hive of activity – its purpose-built circular auditorium is home to regular gigs, exhibitions and concerts, attracting world stars and local talent alike. Out of doors, Belfast's Botanical Gardens are a link to the city's Victorian era, and feature bowling gardens and tropical plants, as well as lots of clean air in the heart of the city.

Hotels in Belfast

A forward-looking city, finding luxury hotels in Belfast won't be an issue if you have the cash to splash. The high-end hotels in the city center tend to offer WiFi, flat-screen televisions with satellite channels, desks and free newspapers, among their standard features. Most will also have business and fitness facilities on-site. As well as five-star hotels, Belfast also offers a number of luxury apartments for hire, which will offer a similar level of comfort and amenities in-room, and in some cases the option of ordering a massage. A luxury spa can be found on a golf-course equipped estate outside the center of Belfast.

Where to stay

The huge redevelopment programme which has transformed Belfast into an ultra-chic, ultra-modern city means that you'll most likely want to stay in its central district and immerse yourself in the swanky waterfront, the gleaming dome of Victoria Square and the other cultural landmarks on hand within the center of the city. Slightly further out of center is the Queens College district, the hub of student life thanks to the university of the same name and packed with bars and clubs on its Golden Mile. Prices may be slightly lower here, and it's close to the lush Botanical Gardens.

How to get to

Visitors from mainland UK and Ireland will most likely arrive at Belfast Airport, around 6 kilometres north of the city center. A shuttle bus will take you to the nearby rail station, and the Airport Express 600 bus runs every 20 minutes for a small charge. International visitors will have a longer journey into town, with Belfast International Airport 30 kilometres away from the center, but the Airport Express 300 provides a similar service from this airport at as reasonable a rate. Belfast Central Station is the main terminus for trains from Dublin, and the rest of Northern Ireland, and is around 20 minutes' walk from the city center.