The Best Hotels in Lipari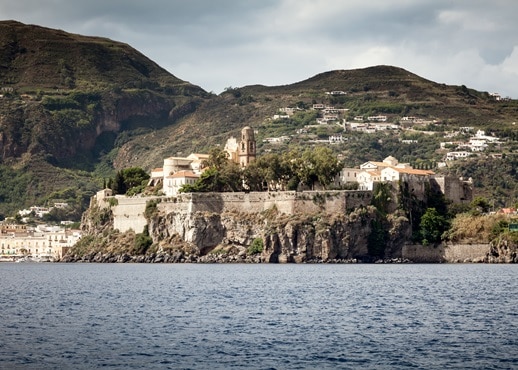 Search our Top Lipari Hotels
Find out more about Lipari
Best Hotels in Lipari
How to Find the Best Lipari Hotels with Hotels.com

Italy is blessed with some fantastic coastal destinations, but few are as beautiful and relaxing as Lipari. You can easily find high quality accommodation on the island by checking out the hotel selection available on Hotels.com. We bring together all of the finest Lipari hotels, allowing visitors to make an informed choice before they book. Location maps are included for each establishment, so that you won't be left far away from the city centre or the beach. We also include photographs of hotel rooms, as well as informative reviews by previous visitors. Armed with our information, anyone heading to Lipari can avoid travel disasters, and can start to plan their island escape in confidence. Book early with Hotels.com, and discounts will also be available.

What's Lipari Like?

Located just a few miles of the north-east coast of Sicily, Lipari is one of Italy's most appealing beach holiday destinations, but it offers much more than just sun and sand. Climb to Lipari's castle, visit St Bartholomew's Cathedral and take perfect panoramic photos across the island from the fortifications. There are also some excellent museums to see, such as the Archaeological Museum or the EcoMuseum. Tourist buses will take you to picturesque villages like Quattropani or to the beach at Spiaggia Bianca, or you can hike to the peak of Mount Pilato for even more superb views. Visitors can hire charter boats to head out on fishing expeditions, while snorkelling and wreck diving are also on offer. However, the most satisfying thing to do in Lipari is to walk the dramatic rocky coast, finding out of the way coves and restaurants.

Tips for Getting Along with Locals in Lipari

Lipari is a tourist destination, so the locals are well-used to welcoming foreigners, although some Italian knowledge will always be handy. It's a small place, so walking is the usual means of transport, and locals will be delighted to point you towards hiking paths, coastal routes and the main sights. You can also hire bikes or scooters to get around with ease. Seafood is a big deal in Lipari - with so many fishermen in the population - so dive into the Old Town and explore what is available. You won't be disappointed. The island is also home to a thriving craft industry - and locals are proud of their creations using locally mined obsidian rocks. Grab some unique souvenirs and make friends by checking out what the shops have to offer around Lipari's harbour. Whatever you do, enjoy the sun and hospitality when visiting Lipari hotels with Hotels.com.