10 Essential Experiences You Must Have in Brazil
You Can't Say You've Visited Brazil Until You've Experienced These
Brazil offers many varied and unique experiences that would make it onto even the most seasoned traveler's 'Bucket List'. The country has plenty to boast about. It's the world's fifth largest country after all, covering almost half of the South American continent. You'll also find the most celebrated carnival, the longest beach, and the biggest tropical rainforest here.
There are some experiences that are nigh on essential to seek out when visiting Brazil. We've gathered some of the best of these together below. Use this list of essential experiences to help ensure you get the most out of all this vibrant country has to offer. Don't forget to tick them off as you go.
1
Do Carnival
Witness one of the world's largest celebrations of life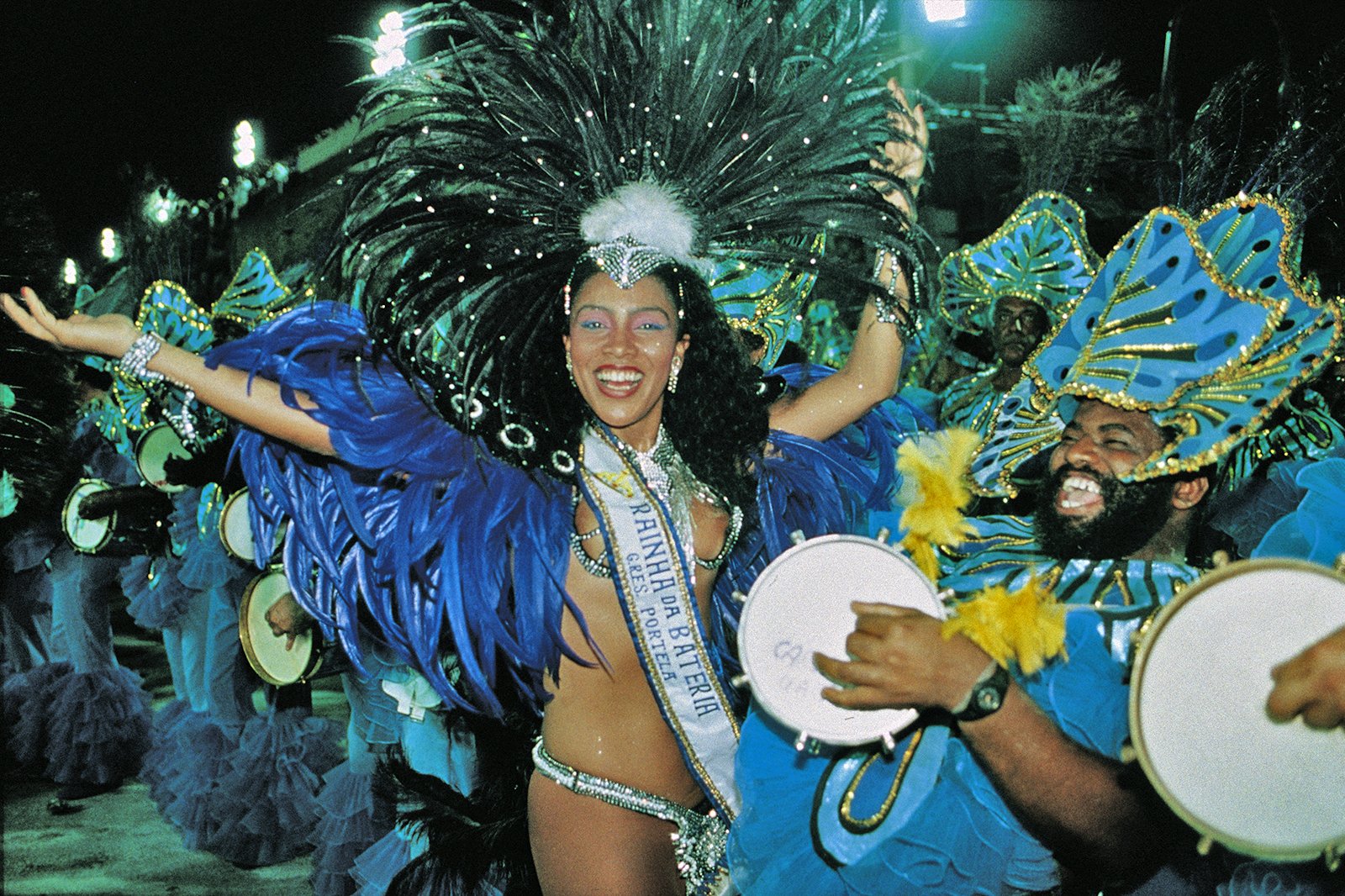 You can witness this spectacular 15-day party thrown in Brazil's 2 big cities, Rio de Janeiro and São Paulo, between February and March each year. The carnival marks the beginning of Lent and celebrates the end of the hot Brazilian summer. Rio's Carnival is the most famous, uniting millions of locals and international visitors at Sambadrome Marquês de Sapucaí, the main parade runway for Carnival's magnificent floats and accompanying dancers in their vibrant costumes. Expect a host of street parties where you can enjoy samba and funk carioca.
2
Walk down Copacabana
One of Rio's most vibrant beach neighbourhoods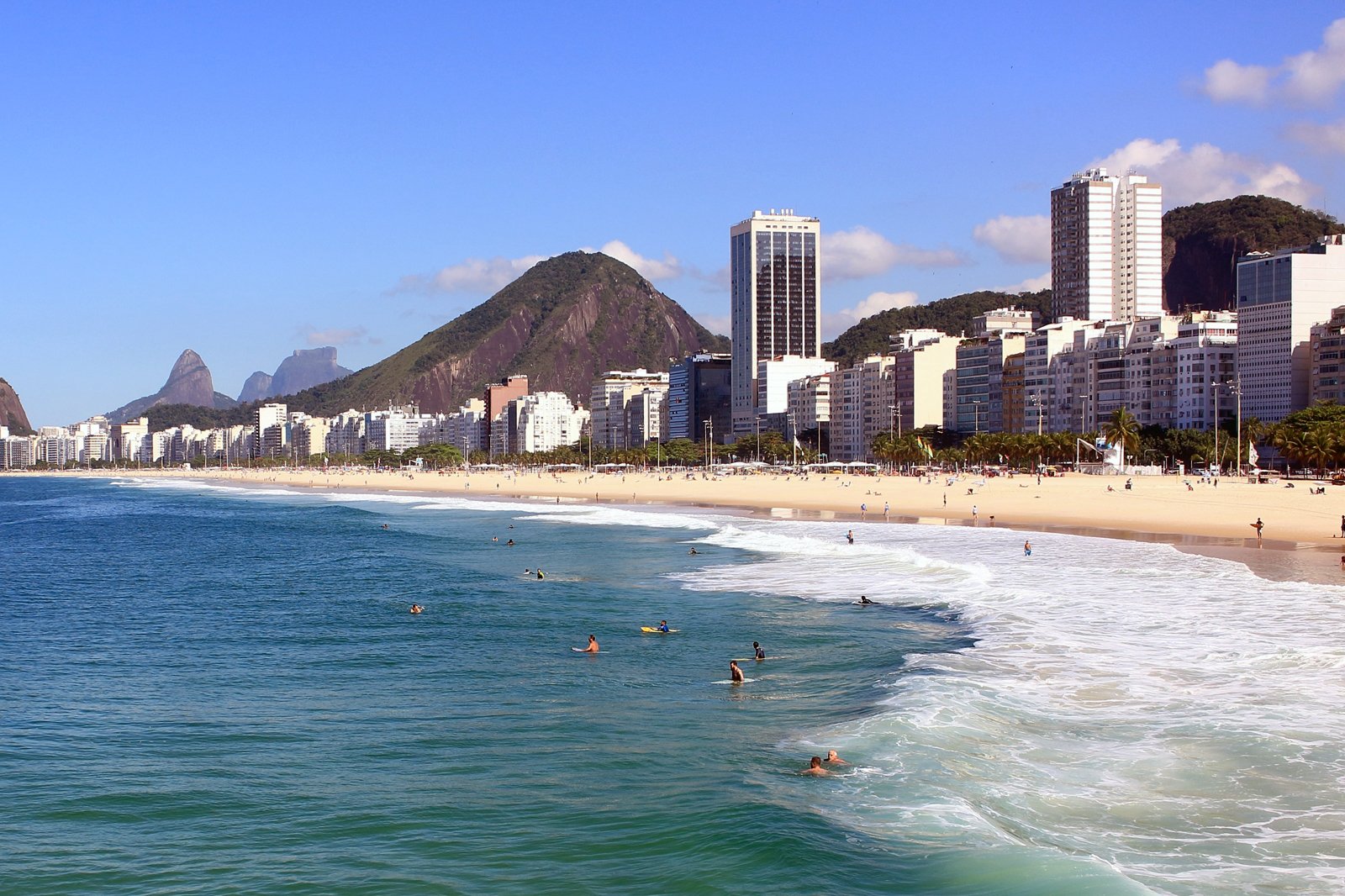 World-famous and scenic, Copacabana Beach is right on Rio's doorstep. Together with Ipanema, they're the most iconic strips in the city. Although seasoned travellers to Rio would recommend you discover beaches further to the south, Copacabana remains one to tick off your Brazil beach list. Walking down the boardwalk with Sugarloaf Mountain looming in the distance, there is a lot to take in in this lively spot. There's plenty of bars and kiosks, as well as spontaneous parties being thrown along the beach throughout the day.
3
Go snorkelling around Dolphin Island, Fernando de Noronha
A beautiful archipelago in the South Atlantic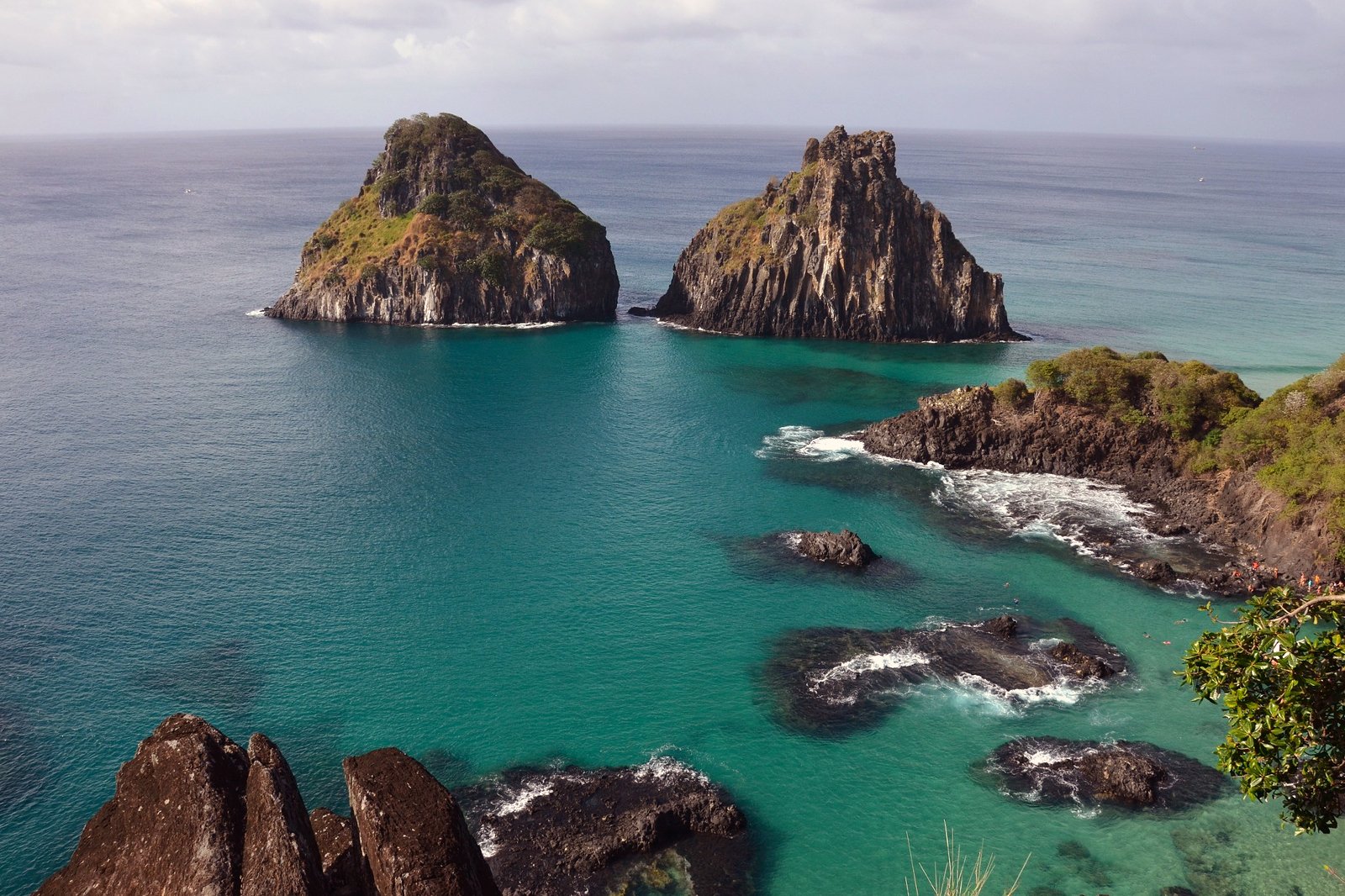 You will likely encounter dolphins and sea turtles while sailing and snorkelling off the coast of this famous island in Brazil. Dolphin Island, in the archipelago of Fernando de Noronha, is a UNESCO World Heritage-listed site. You can get to the island on multiple day cruises from Natal or Recife on the east coast, but you'll need to pre-book your visit as it's a protected site. Once there, the island's exotic and spectacular scenery is yours to enjoy.
4
Visit Christ the Redeemer
Brazil's renowned cultural icon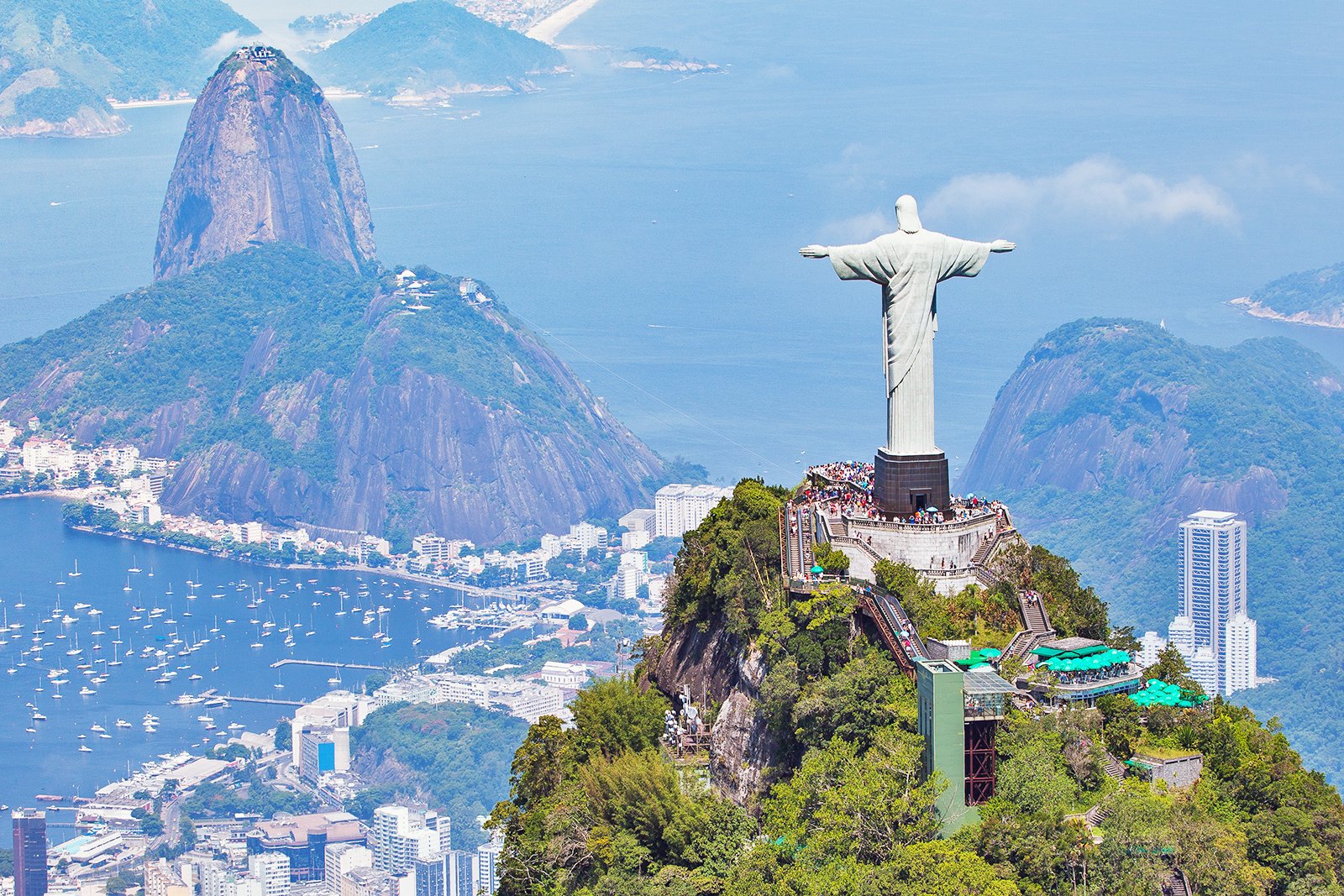 If you have made it all the way to Rio, you will likely want at least a few photos with this iconic Rio landmark in the background. Corcovado Christ the Redeemer stands at around 30m tall with its arms wide open stretching over the granite peak of Corcovado in the Tijuca Forest National Park. It's the world's largest Art Deco statue. If you look close, the statue's exterior is made up of a thousand triangular soapstone tiles. Getting an epic selfie at the top of the statue can be tempting, but it's illegal.
5
Try Capoeira
Learn some fluid dance forms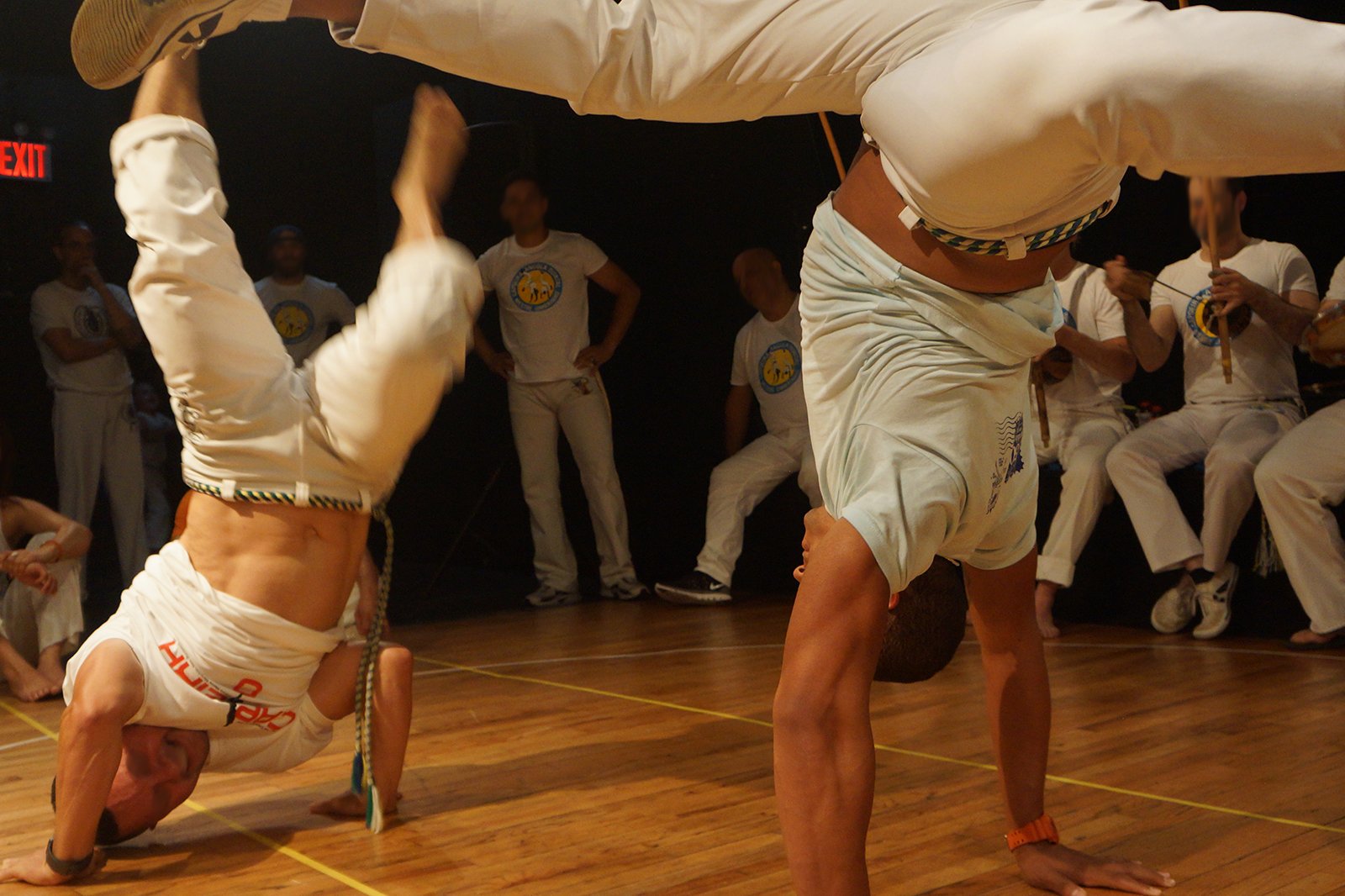 Being able to execute a few cool cocorinha or bananeira moves may reveal you've spent some time learning capoeira, the beautiful Brazilian martial art, during your stay. You won't find any shortage of capoeira training camps in Bahia, Fortaleza, and Salvador where capoeira traditions have long thrived. Even picking up some basic flowing ginga or freestyle leg movements to berimbau music, will show you've not entirely escaped the charms of this beautiful martial art.
photo by leesean (CC BY-SA 2.0) modified
6
Dine at a churrascaria
Enjoy a big Brazilian barbecue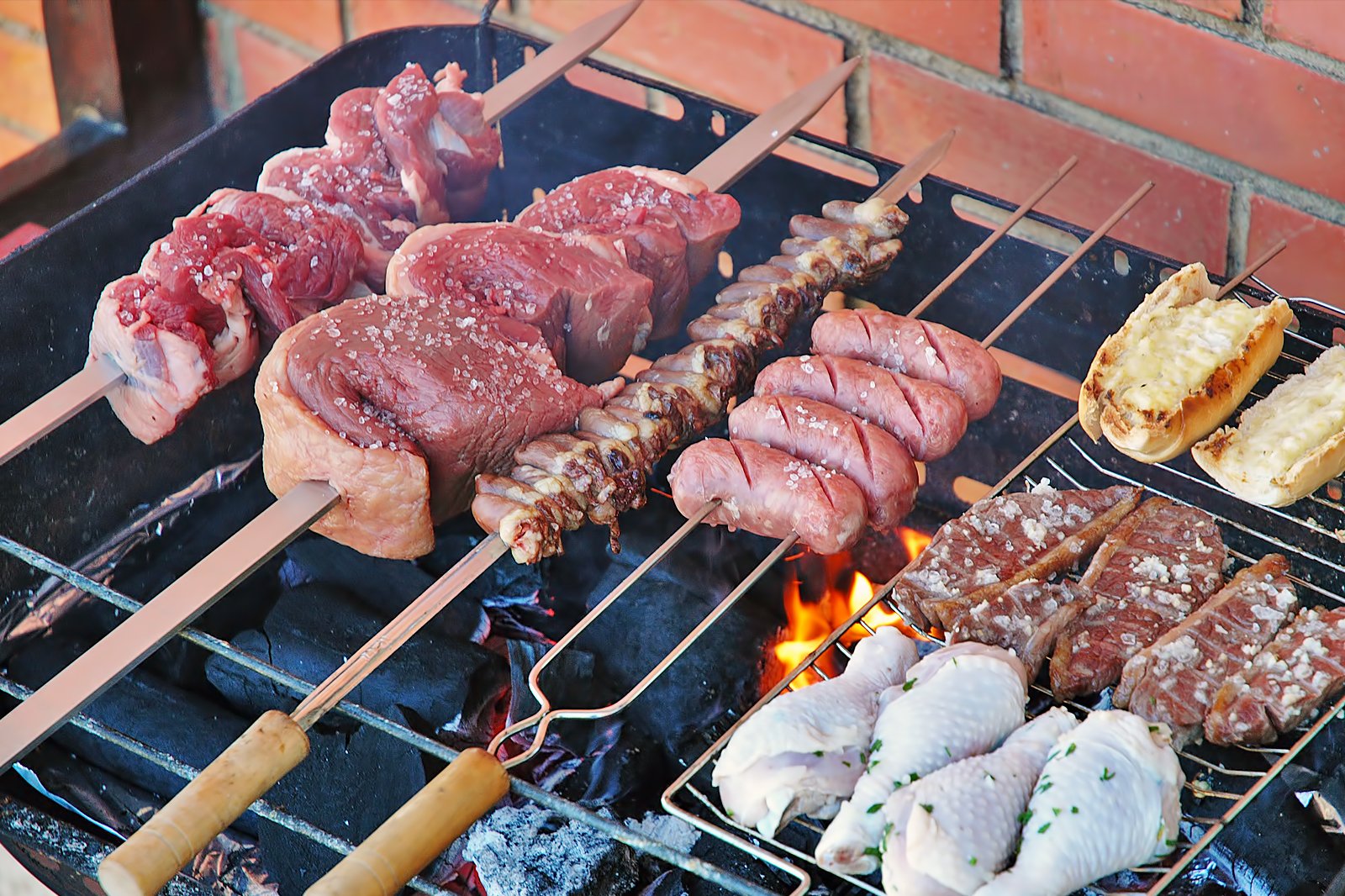 You can find plenty of churrascarias in resort areas such as Copacabana where you can try out a most delectable Brazilian dining tradition. Some churrascarias come as rodízio-style steakhouses, with all-you-can-eat offerings. Typically, servers come to your table from the restaurant's grill-billowing kitchens, holding huge skewers with various slabs and cuts of high-quality beef, pork, and chicken, as well as delicious sausages. You can then pair your meat with salads, fried potatoes, collard greens, fried bananas, black beans, and rice.
photo by Leguas (CC BY-SA 2.5) modified
7
Sip caipirinha
The refreshing Brazilian concoction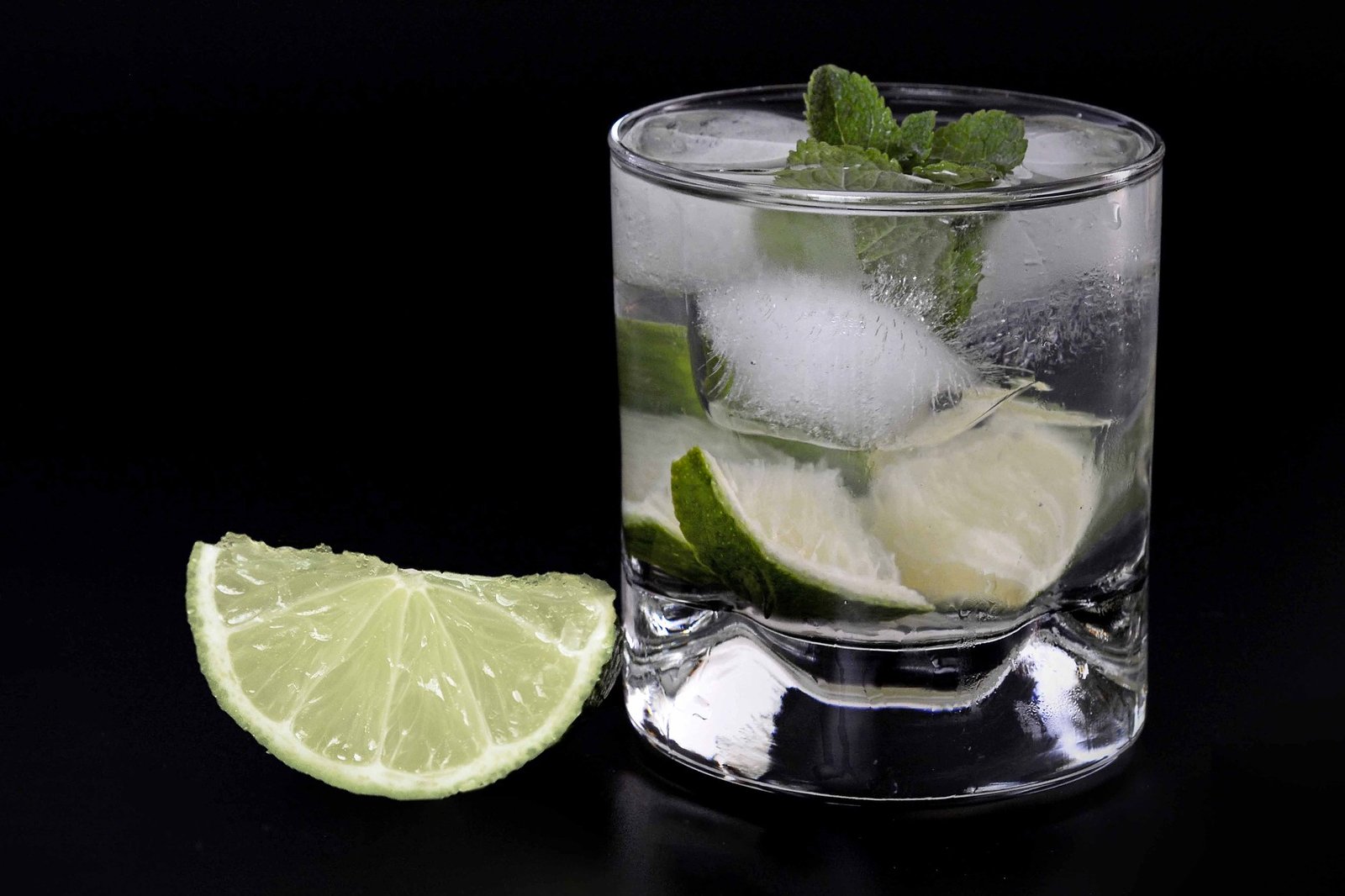 Consider your visit to Brazil incomplete without trying out the country's world-famous cocktail, caipirinha. It is on the to-taste list of many first-time visitors to Copacabana. Perfect for cooling off on a hot summer afternoon by the beach, Brazil's national cocktail is made with simple ingredients: sugar, lime, and distilled sugarcane juice - sweet Brazilian cachaça. It goes well with any meal and many restaurants and bars throughout Brazil's resort areas offer it on their menu. Variations of the cocktail come topped with rose petals or see the lime substituted with other fruits.
8
Learn samba
Waltz… the Brazilian way
Despite being fluid and dance-like, capoeira might not be accessible to everyone. However, one Brazilian tradition that everyone can learn on their visit is samba. The whole continent has cool dance varieties – Bogota has bachata, Buenos Aires has tango classes, while Rio is a great go-to for learning samba. Joining a samba class can help you hit your hip stride and master your rhythmic steps, all the better to prepare yourself for hitting Rio's Sambódromo during Carnival.
9
Watch a football match at Maracanã stadium
Brazil's soccer temple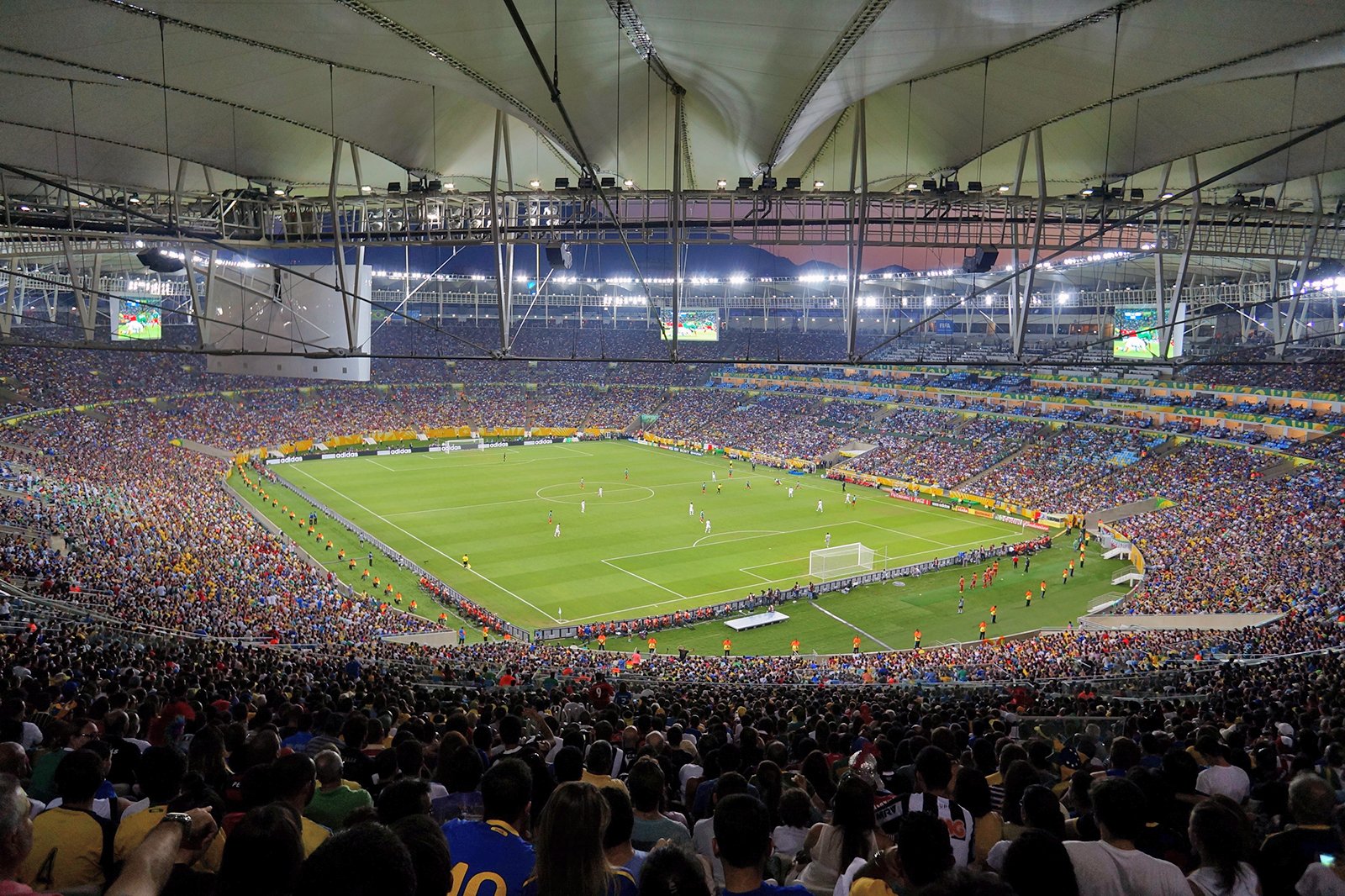 With football as its national sport, it's no surprise that some of the world's greatest soccer players are Brazilian. The Maracanã Stadium is nicknamed the soccer temple of Brazil and here it is possible to see living legends playing in a live match. However, you'll need to choose the right game, so do your research ahead of time. You can also opt for a Maracanã Tour that takes you behind the scenes of this world-famous stadium.
photo by Leandro Neumann Ciuffo (CC BY 2.0) modified
10
See Iguassu Falls
A breathtaking natural wonder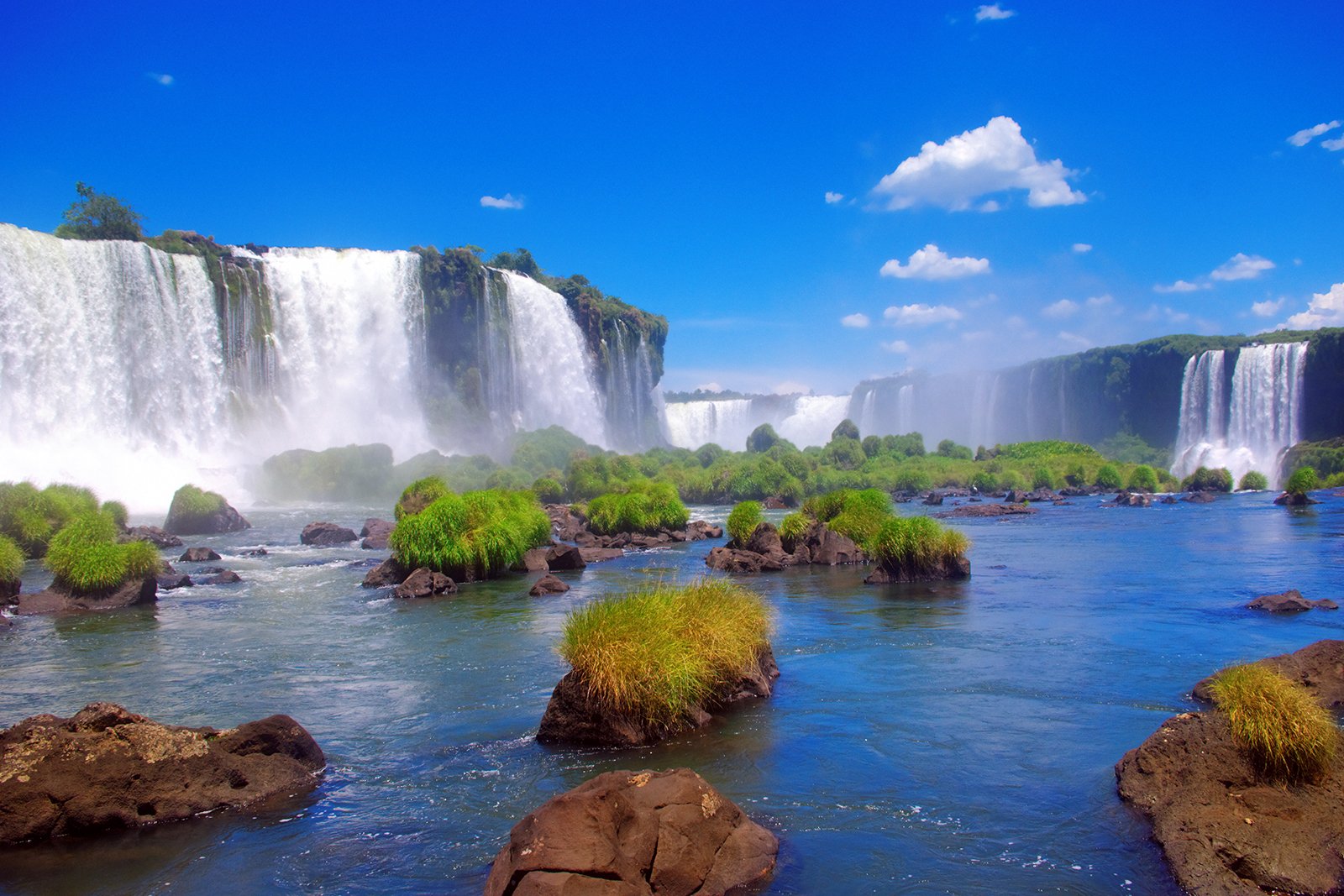 Covering almost half of the South American continent, Brazil plays host to numerous natural wonders. Holding its own, Iguassu is a magnificent sight while still being accessible. It offers a variety of ways to enjoy its natural beauty. You can join a jetboat safari that takes you running through the rapids and straight under the falls' thundering waters. Or, for a more scenic and placid experience, you can mountain bike through a rainforest to the falls, kayak down the calmer waters of Iguassu River, or enjoy a leisurely walk right through the falls along a purpose-built walkway.
Back to top