Sao Paulo Travel Essentials
Useful Information to Help You Start Your Trip to Sao Paulo
Our Sao Paulo Travel Essentials lays out the essential information you need to help planning your trip to one of the most popular destinations in Brazil. No matter how frequently you travel, some questions will always need answers: What's the weather like? How can I get from the airport to my hotel? What currency and type of plug do I need? We have all these answers plus other basic info about the best time to go, getting there, getting around, and a few useful travel tips.
It's all compiled in this Sao Paulo Travel Essentials. After reading this short and easy-to-read guide, you will be a little more prepared to start your trip in Sao Paulo.
1
When is the best time to travel to Sao Paulo?
Sao Paulo has a humid subtropical climate, with average temperatures ranging from 16°C in summer (June-August) to 23°C in winter (November-March).
The rainiest time of the year is between October and March, with an average of 12 rainy days per month.
June-September is the peak tourist season, with hotel and flight prices rising accordingly.
March-May and October-November are great times to visit as the weather is pleasant, you'll avoid the peak season's throngs, and flight and hotel prices are more affordable. Note that Sao Paulo is slightly busier in spring than in autumn, so you should consider booking your hotel ahead of time.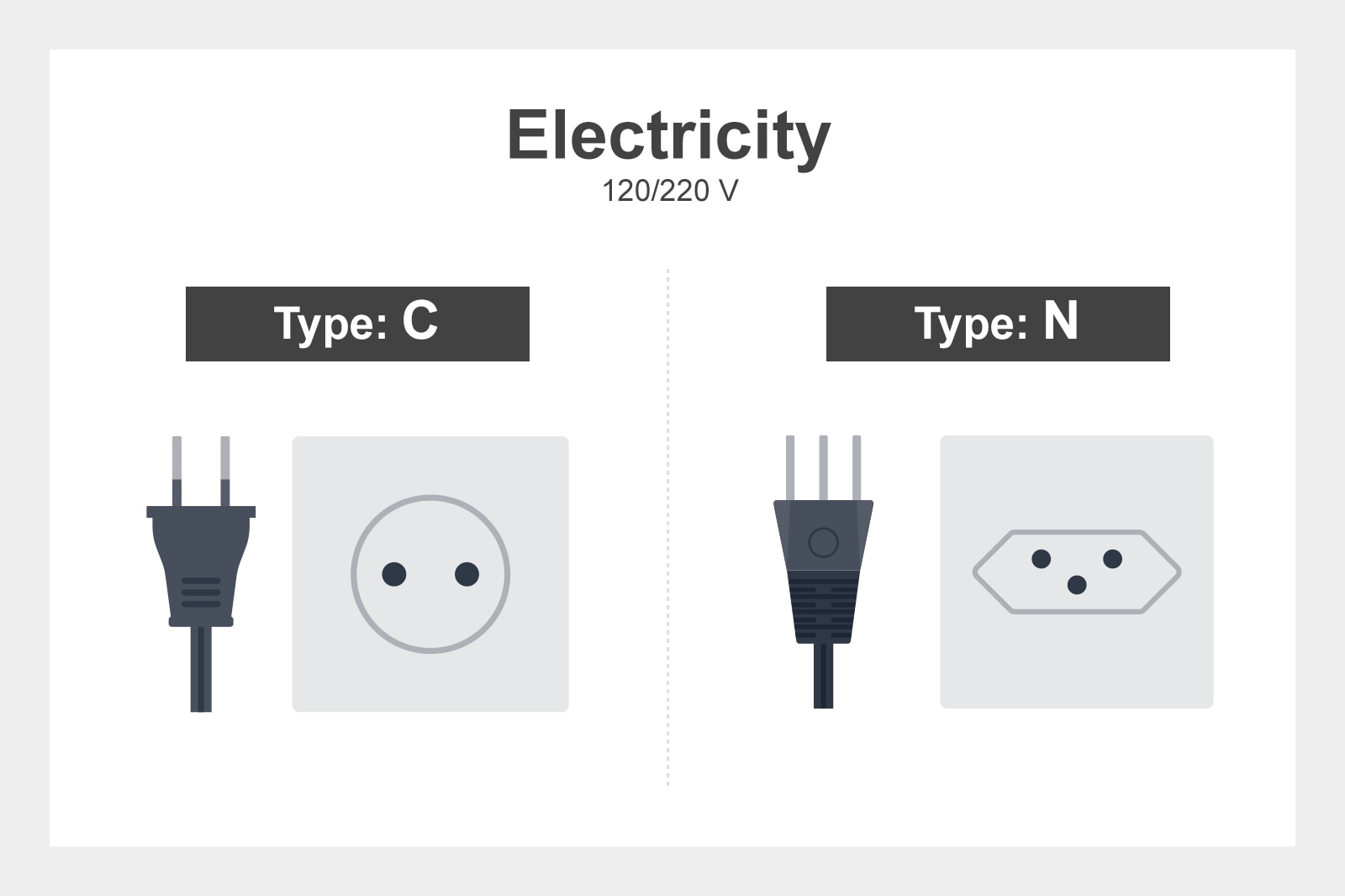 Primary languages: Portuguese
Plug types: C and N
Electricity: 120/220 V
Currency: Brazilian real (R$)
International dialling codes: +55 11
Emergency telephone number: 192 for ambulance, 190 for police
3
How to get to my hotel in Sao Paulo?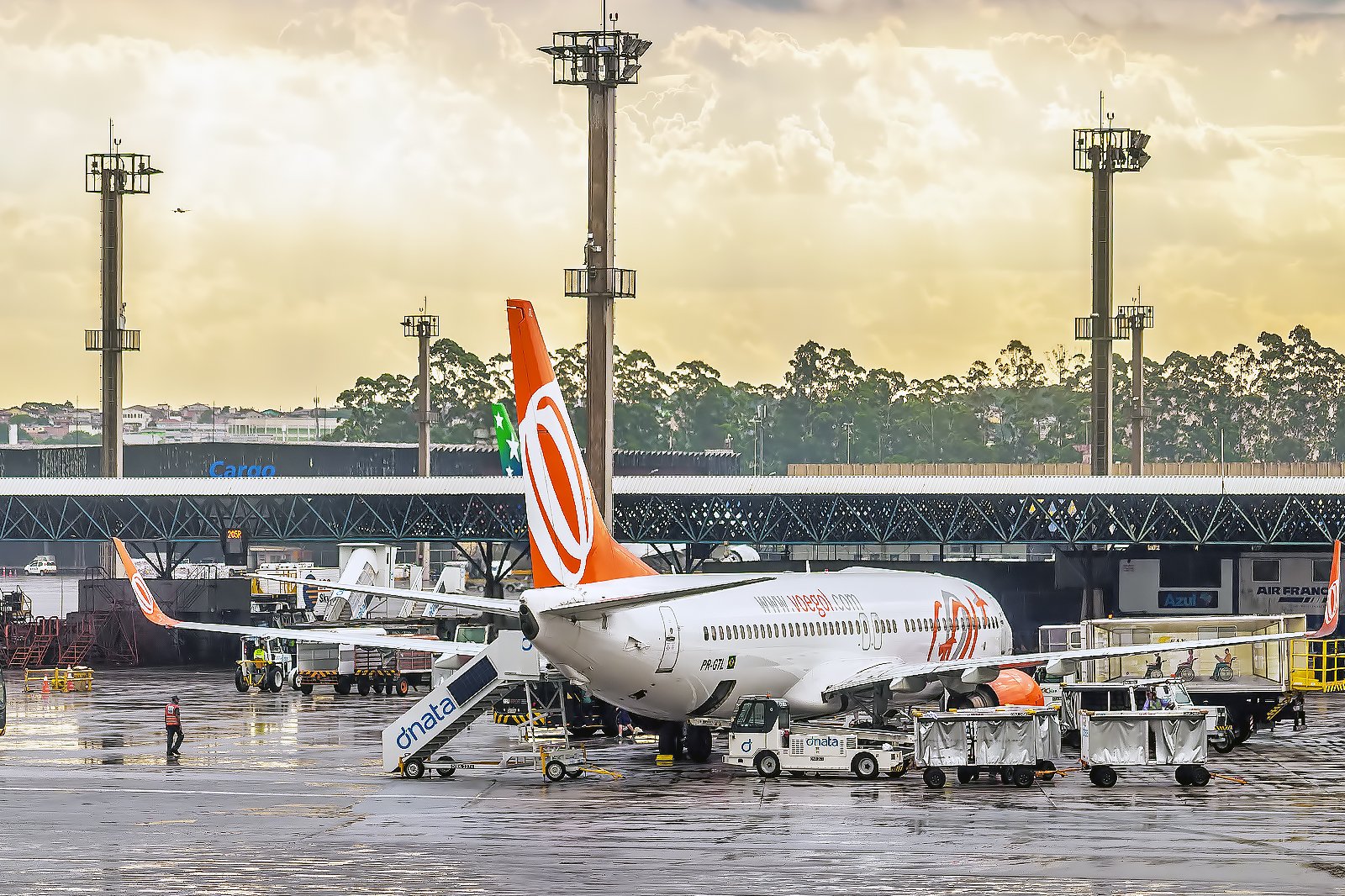 Sao Paulo–Guarulhos International Airport
Locally called Cumbica Airport or Guarulhos Airport (after the district it sits in), Sao Paulo/Guarulhos–Governador André Franco Montoro International Airport is the primary airport serving Sao Paulo. One of the busiest airports in Latin America, it's located 21 km east northeast of the city centre. Guarulhos Airport has 3 passenger terminals, where you'll find a great range of dining and shopping options as well as facilities including banking and currency exchange services. There are several transfer options to reach central Sao Paulo:
A taxicab takes around 40-60 minutes. Taxi ranks can be found outside the Arrivals hall of each terminal.
You can also use Uber, 99Taxis, EasyTaxi or Cabify apps in Sao Paulo Airport. They are cheaper than standard taxis. Once summoned, they'll come and pick you up outside the Arrivals hall of each terminal.
The EMTU Airport Bus Service takes around 45-70 minutes. Take the Paulista Avenue or the Praça da República line to get downtown. Bus stops can be found outside each terminal. It's the cheapest way to reach central Sao Paulo.
Car rental agencies can be found in the Arrivals hall. There are shuttle buses available to get you to your car.
photo by The Photographer (CC BY-SA 4.0) modified
4
How to get around Sao Paulo?
Travel tips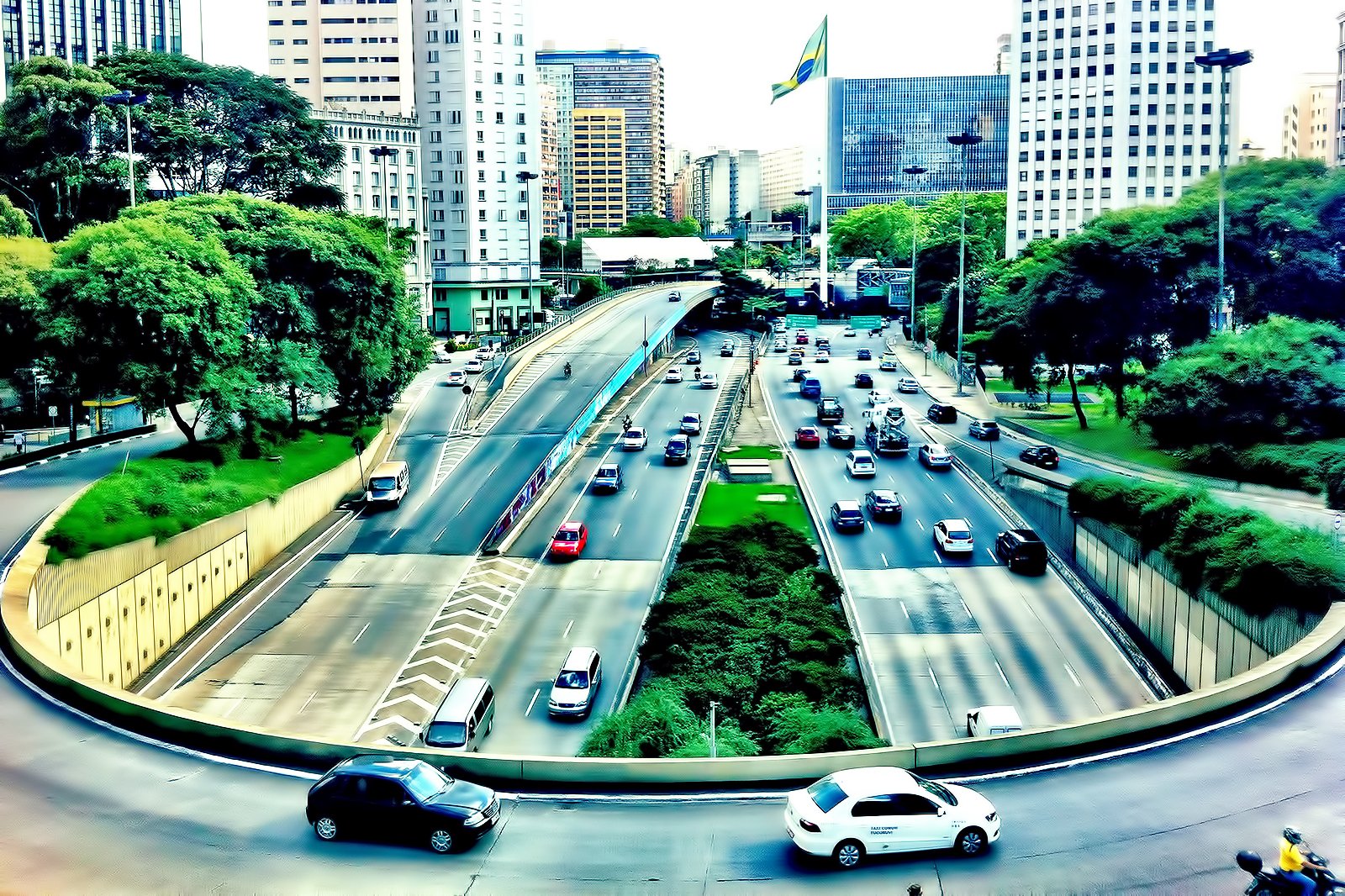 Sao Paulo city centre covers only about 3 sq km, so it can easily be explored on foot. You'll find many landmarks and attractions within walking distance of each other, such as the Pinacoteca Art Museum, Paulista Avenue, and the Sao Paulo Municipal Market, just to name a few. The city centre also hosts a great choice of dining, shopping and nightlife entertainment options. For longer journeys, a good choice of public and private transport services is at hand.
photo by Yukiko Yamamoto (CC BY 2.0) modified
5
SPTrans – Public transportation networks in Sao Paulo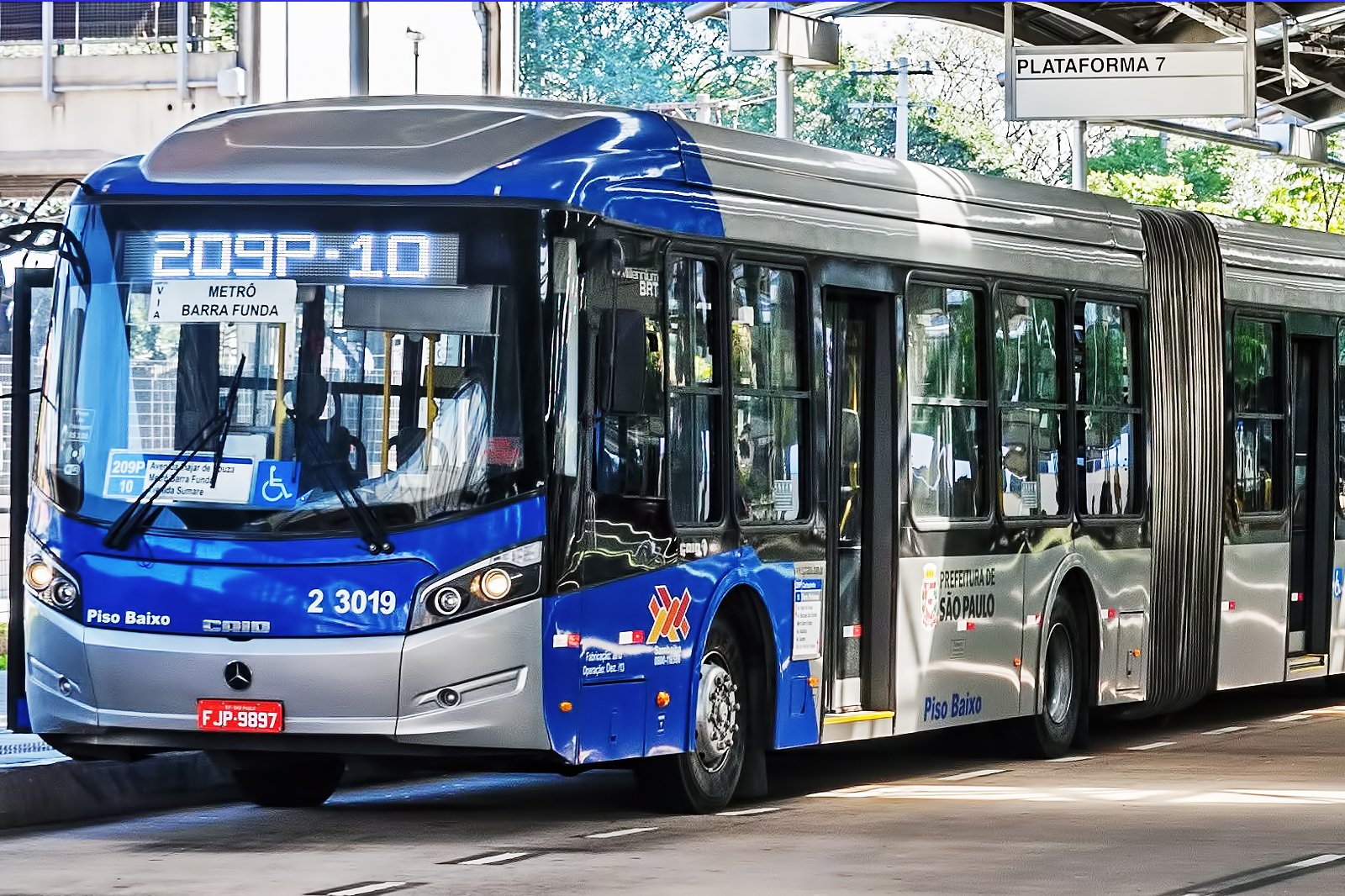 SPTrans is in charge of public transport in Sao Paulo. It operates metro and bus networks, which cover the entire city. Bus and metro use the same ticketing system.
Taking the bus is not really a good option as the system is rather confusing and buses are often crowded. The metro system is far more convenient and comfortable.
The metro network features 6 coloured lines.
A single ticket is valid for up to 3 hours.
Tickets can be purchased in metro stations.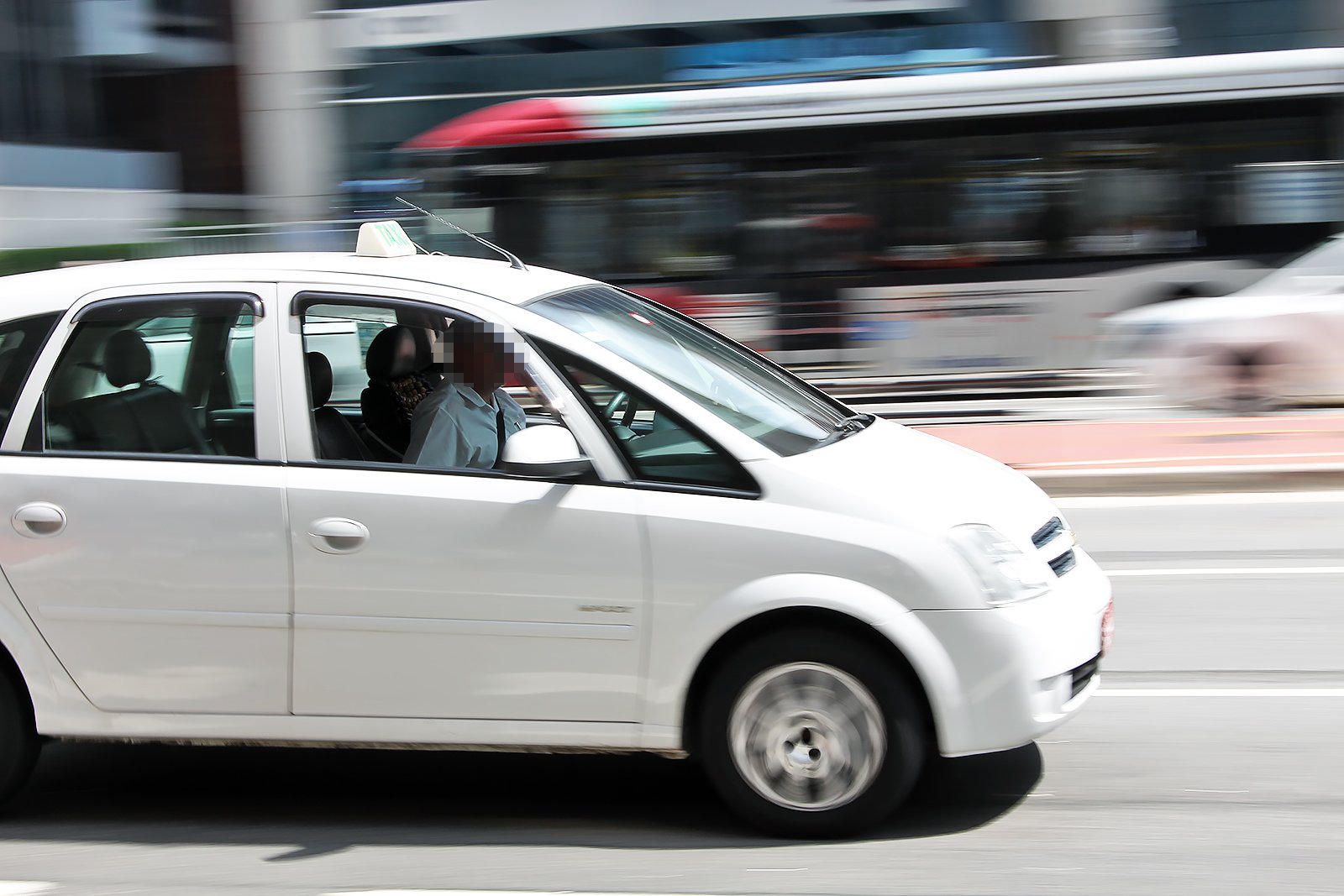 Taxis can be hailed down on the street in Sao Paulo. You can easily find cab stands outside hotels and near the main attractions and shopping areas.
You can directly call popular companies such as Call Taxi Sao Paulo (11-2101-3030), Amalfi Táxis Jabaquara (11-2275-6482) or Rádio Táxi Vermelho e Branco (11-3146-4000), just to name a few.
Taxi prices are regulated in Sao Paulo. They are more expensive at night and on weekends.
Some taxis accept the payment of the fare by credit card, but it's better to ask the driver before you get in.
If you don't speak Portuguese, have your address written down ready to show the driver.
Uber, Cabify and EasyTaxi can also be used to hail a taxi in Sao Paulo.
photo by Núcleo Editorial (CC BY 2.0) modified
7
Cycling around Sao Paulo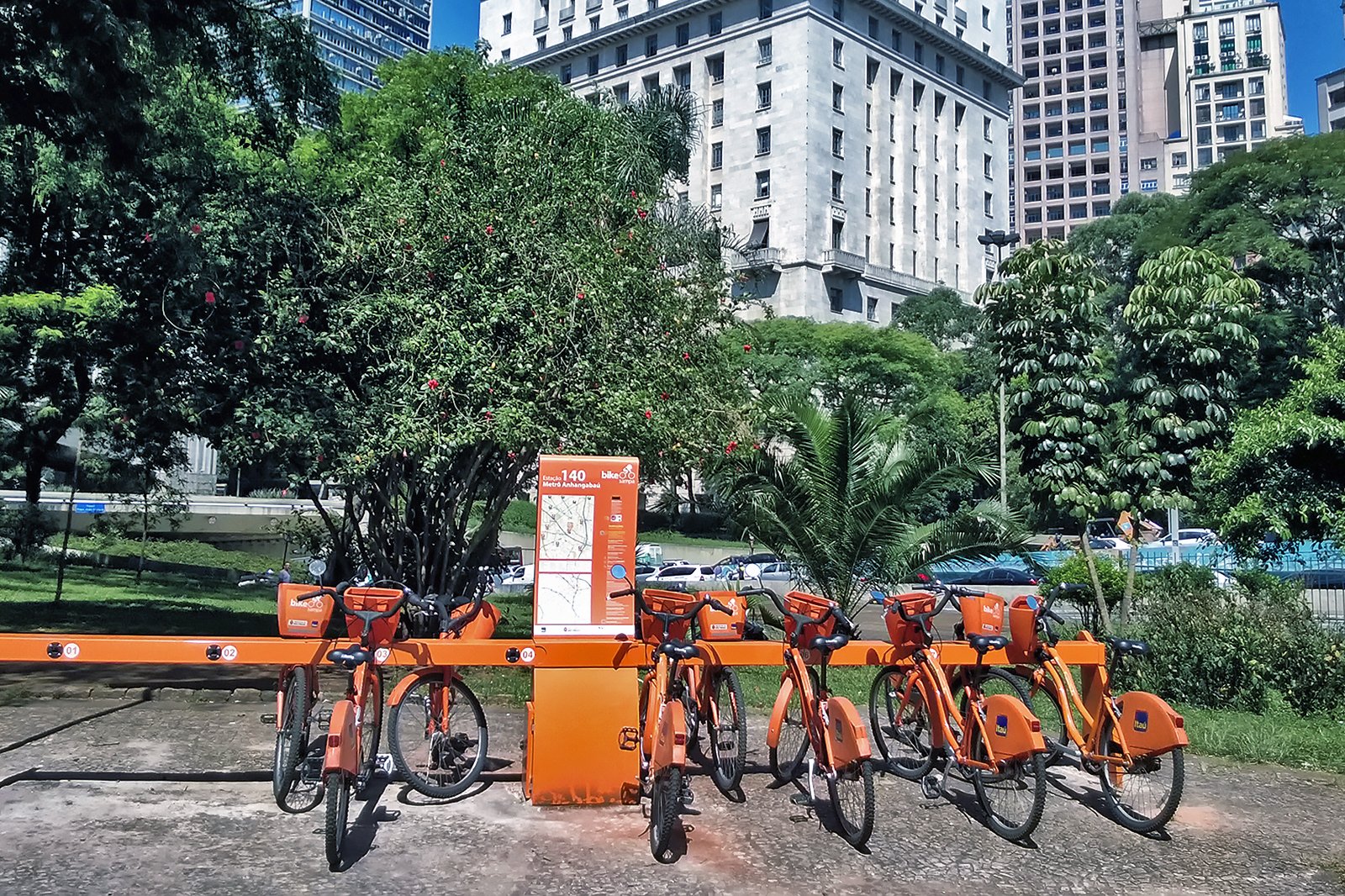 Bike Sampa and Yellow are 2 bike sharing schemes that you can use to cycle around Sao Paulo. The former is run by Tembici and has docking stations while the latter is dockless. You just need to register – with a credit card – and install an app on your phone.
photo by Diego Torres Silvestre (CC BY 2.0) modified
8
What are the main annual events in Sao Paulo?
Carnival of Sao Paulo
What: Less famous but just as fun as Rio de Janeiro Carnival, Carnival de Sao Paulo is a competition between the city's most famous samba schools. Expect glitzy costumes, festive music and sexy dance moves in a bright and colourful parade.
When: On the Friday and Saturday nights before Ash Wednesday (the first day of Lent)
Where: Anhembi Sambadrome
Sao Paulo International Film Festival
What: Officially called Mostra Internacional de Cinema de São Paulo, the Sao Paulo International Film Festival is a major event which attracts cinema industry professionals from all around the world. Founded in 1977, it features free outdoor screenings, tributes to directors and film competition.
When: October
Where: Over 30 locations throughout the city
Brazilian Grand Prix
What: First held in 1972, the Brazilian Grand Prix is an important Formula 1 championship race. Born in Sao Paulo, the late Ayrton Senna brought the Brazilian Grand Prix back to Sao Paulo's Interlagos circuit after it was moved for a few years in Rio de Janeiro. Besides the race, you can attend meet-and-greets with some of the biggest names in the world of Formula 1.
When: Usually between September and November
Where: Autódromo José Carlos Pace aka Interlagos Circuit
photo by zhouxuan12345678 (CC BY-SA 2.0) modified
Back to top