9 Best Daytrips in Siem Reap
Siem Reap Full-Day Tours
The best day trips in Siem Reap give you the opportunity to explore this fascinating region in Cambodia and learn something about its remarkable history and culture. This naturally includes the famous Angkor Wat temple complex and the enormous Tonlé Sap Lake, which are among Siem Reap's most popular attractions.
Keeping you busy and entertained from morning to late afternoon, our list of Siem Reap full-day tours includes many of the lesser-known and quieter sights around the city. We have also included several different ways of immersing yourself in the local culture, from learning traditional dances to practising weaving, fishing and farming in the old-fashioned ways. Take a look at our selection for a truly memorable experience of Cambodia.
1
Private Angkor Thom, Bayon, Ta Prohm and Angkor Wat tour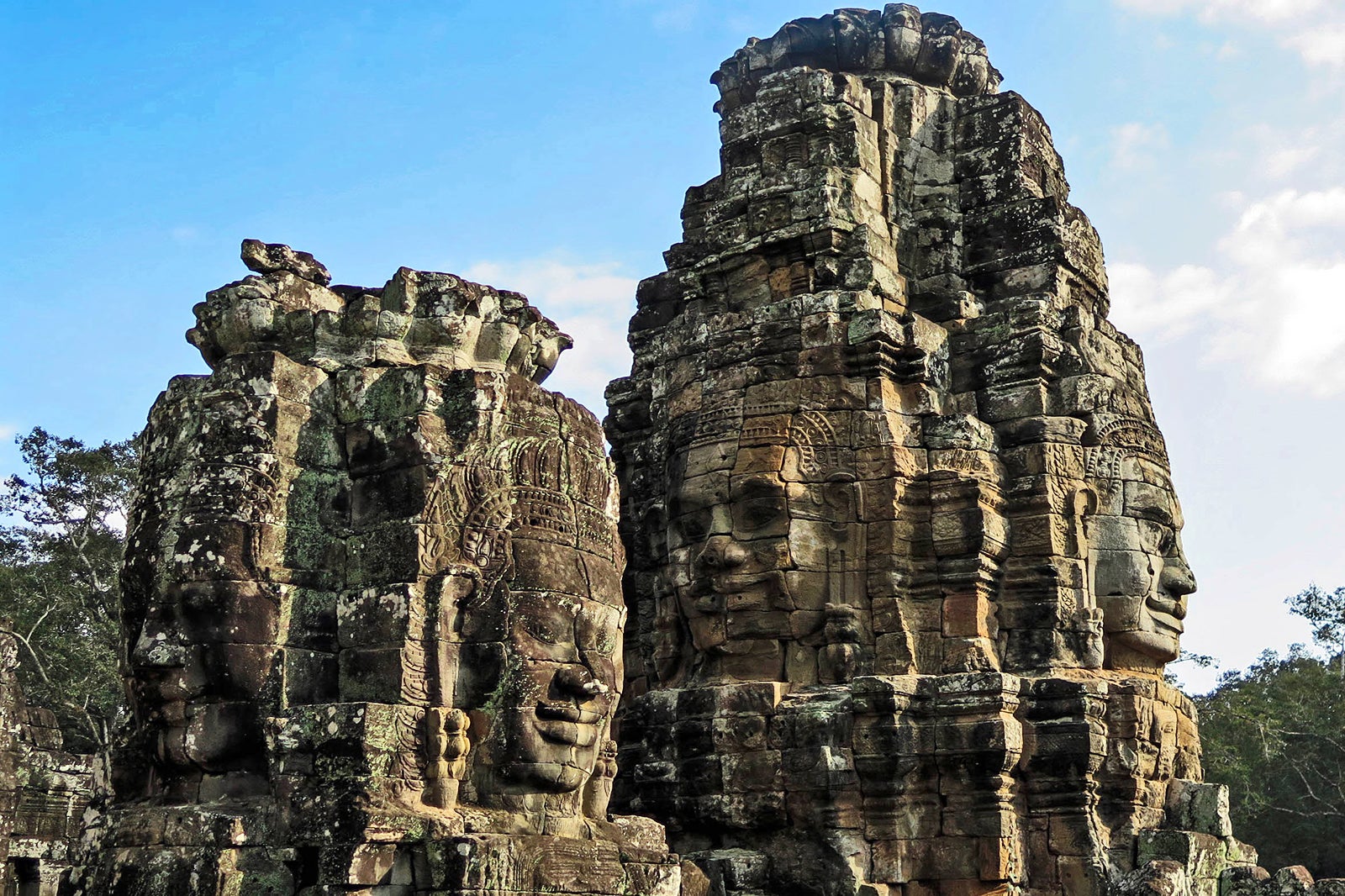 The amazing Angkor Wat is undoubtedly the most famous attraction in Siem Reap, if not the whole of Cambodia. It's an absolute must-see while you're visiting the area.
The massive main temple is certainly beautiful on its own but is also surrounded by other wonderful examples of ancient Khmer architecture in the Angkor Archaeological Park. Bayon Temple, with its 200 smiling faces of Avalokitesvara, is especially fascinating, as are the other historical structures in the Angkor Thom complex.
2
Private Kompong Phluk tour and blessing ceremony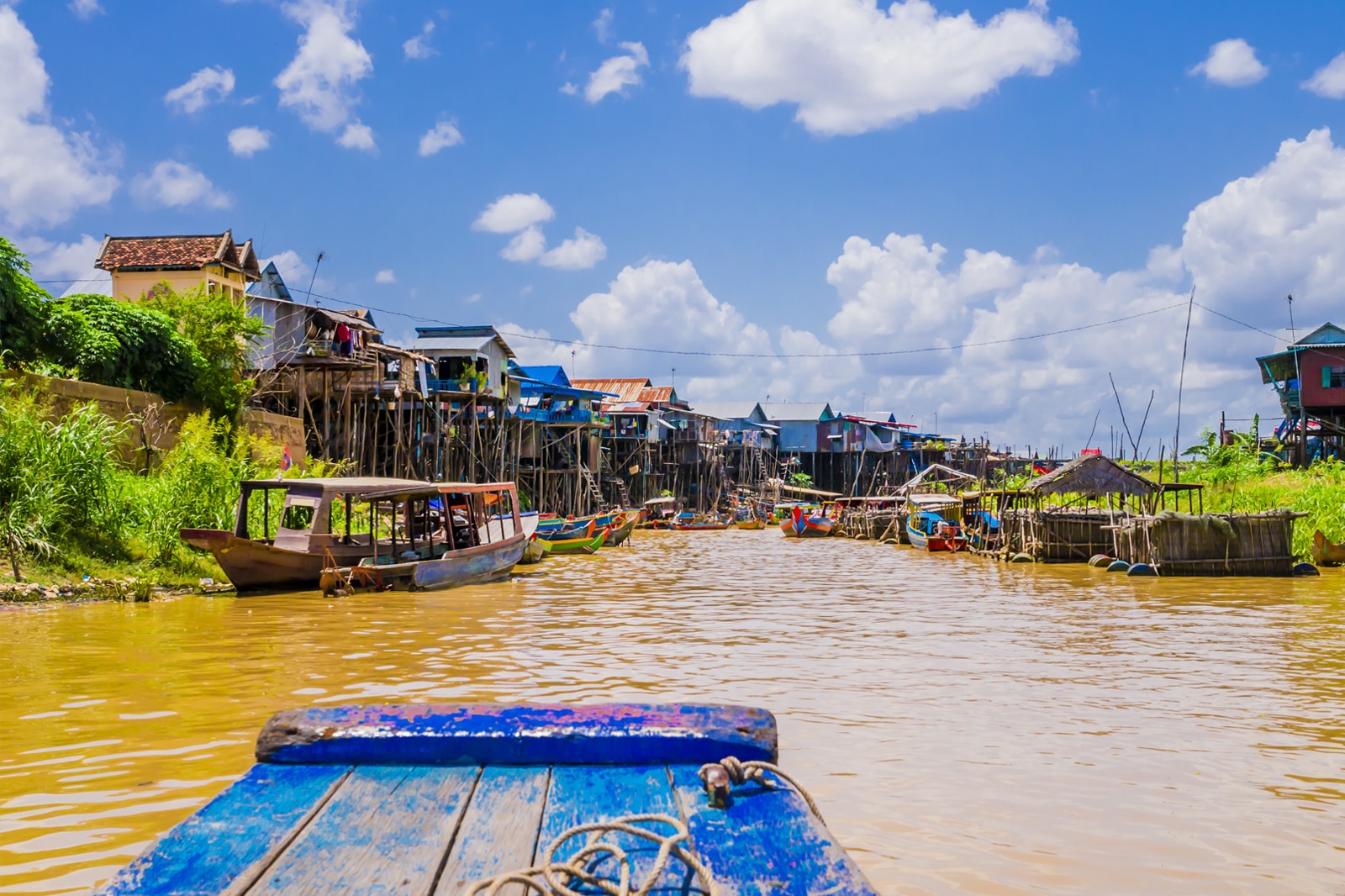 The massive Tonlé Sap Lake is often considered to be Siem Reap's second major attraction, after the beautiful temples. The largest freshwater lake in Southeast Asia, which is so big that it's practically an inland sea, Tonlé Sap is home to a number of traditional fishing communities, including the village of Kompong Phluk.
A trip here allows you to explore the stilted village surrounded by Cambodia's beautiful countryside, to see the local way of life up close. Enjoy a local lunch at a small restaurant before heading to Wat Athvea to receive a blessing from the Buddhist monks there.
3
Private tour of Phnom Kulen and reclining Buddha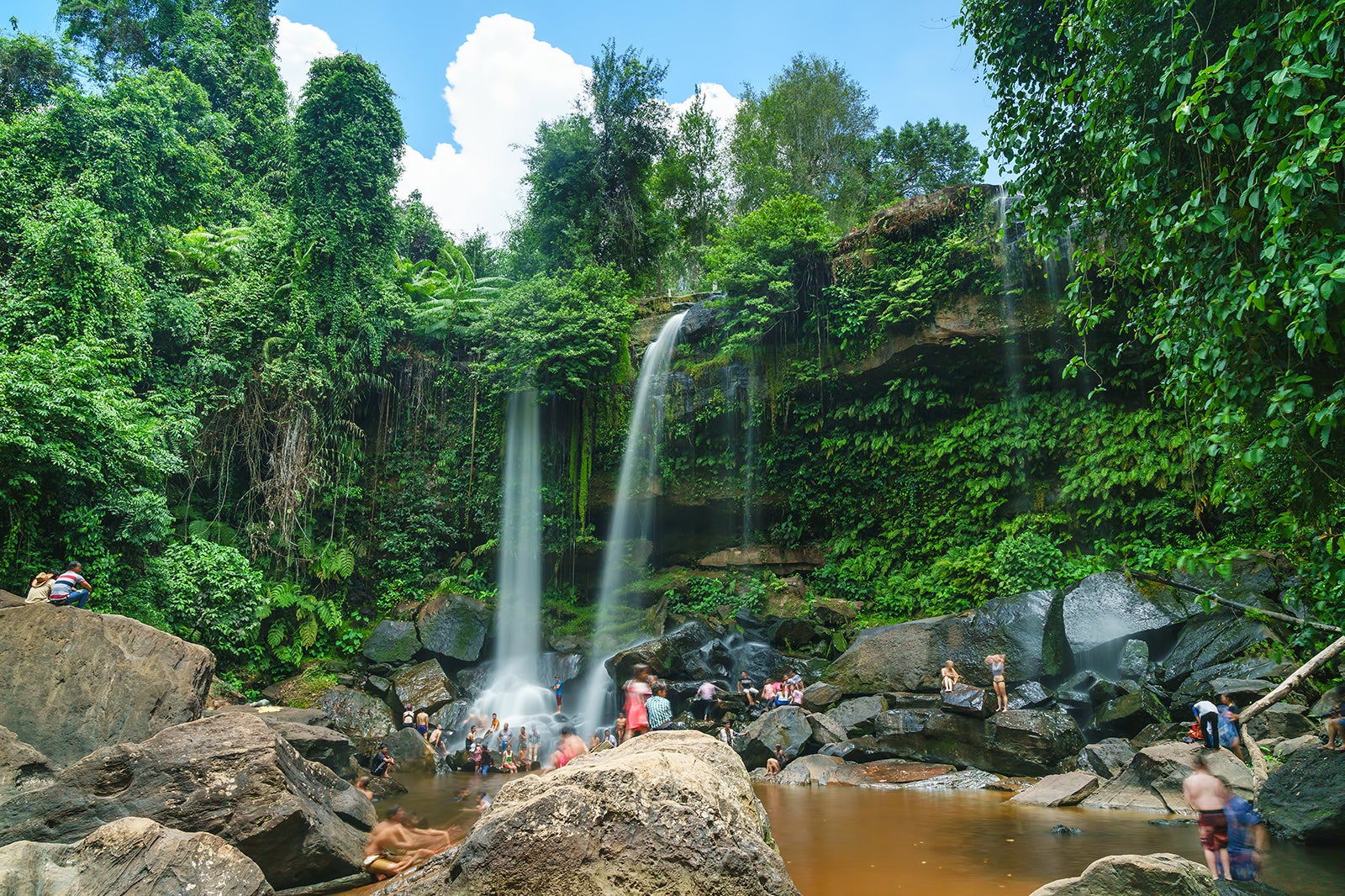 Visit the beautiful Kulen Mountains, passing through stunning Cambodian countryside and seeing the breathtaking streams and waterfalls of this rugged area just north of Siem Reap. See the hundreds of Hindu sculptures of Kbal Spean and the famous 16th-century reclining Buddha.
You'll also visit Chup Preah, where the cool mountain stream forms into 2 waterfalls, which eventually flow on to feed Tonlé Sap. This tour stops at the Landmine Museum on the way back to Siem Reap for a stark reminder of the country's violent recent history after your look at the more ancient and glorious past.
4
Tonlé Sap, silk farm and Angkor National Museum tour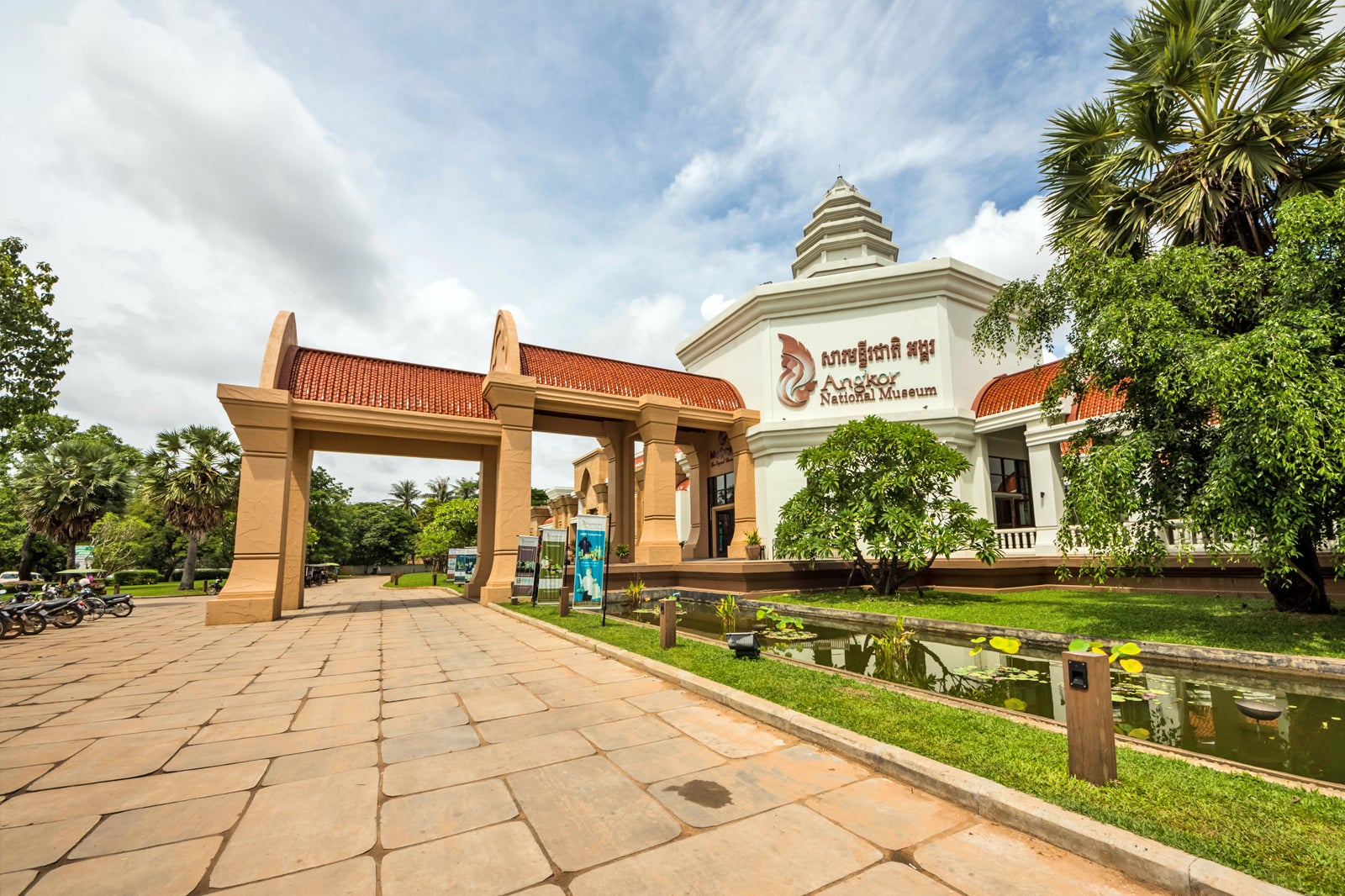 This trip gives you a more in-depth look at Cambodian history and culture, including a visit to the traditional floating villages of Tonlé Sap Lake, as well as a silk farm still using the old methods of gathering and weaving fabrics.
Finish off the day with a visit to the Angkor National Museum to see expertly curated ancient artefacts of the Khmer Empire. The tour also includes lunch at Artisans Angkor, where you can see more traditional local crafts kept alive to create unique and memorable souvenirs.
5
Private full-day tour of Beng Mealea and Koh Ker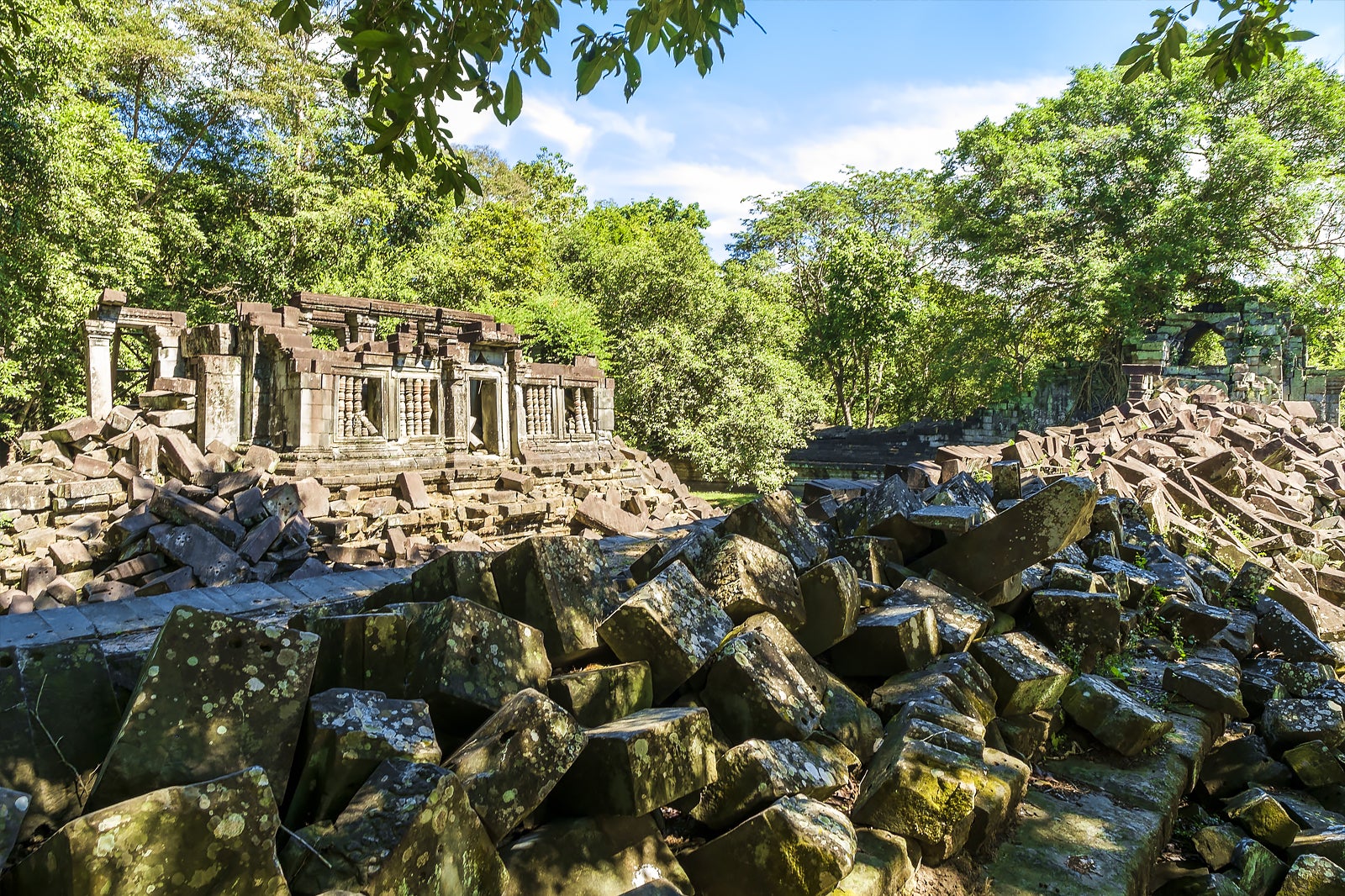 While the temples around Angkor Wat are certainly the largest and most popular, there are a number of smaller, lesser-known places around Siem Reap which give a real "hidden treasure" vibe to those interested in exploring. One of the best is Beng Mealea and the nearby ancient Angkor capital of Koh Ker.
Both are heavily overgrown, but their distinctive architecture still makes them stand out as beautiful structures. They are both quite a long drive from Siem Reap, but this tour includes round-trip transport in a comfortable, air-conditioned vehicle.
6
Private full-day tour of Kbal Spean and Banteay Srei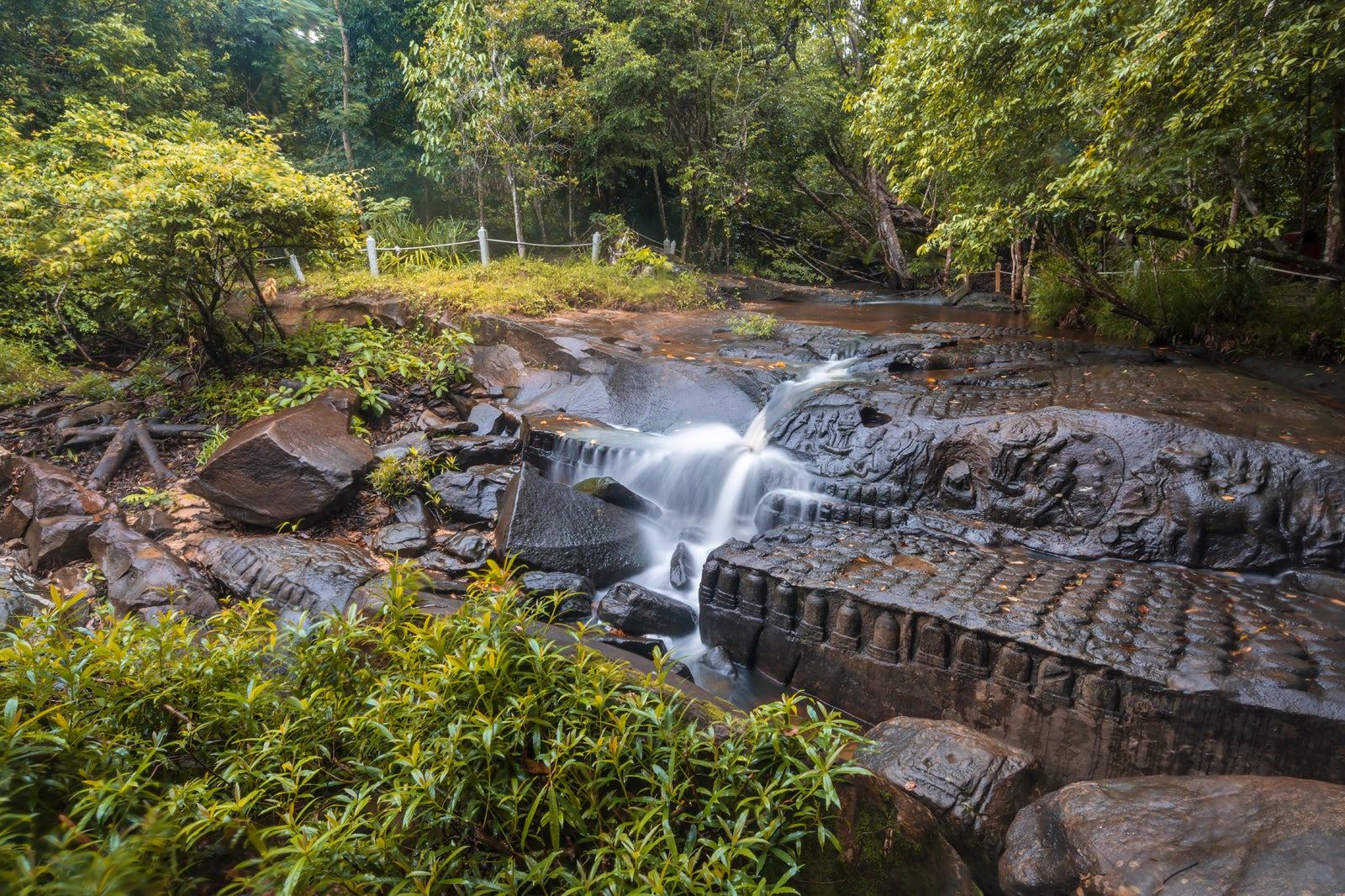 A private full-day tour of Kbal Spean and Banteay Srei lets you explore some of the lesser-known lost temples around Siem Reap, in the beautiful mountainous region a short drive to the north.
This tour takes you to the 10th-century Banteay Srei temple, which is elaborately decorated with images of the Hindu god Shiva, while the nearby Kbal Spean is a charming mountain stream lined with small symbolic sculptures of other Hindu deities. It's a beautiful area and much less busy than the Angkor Wat complex.
7
Chansor Village full-day excursion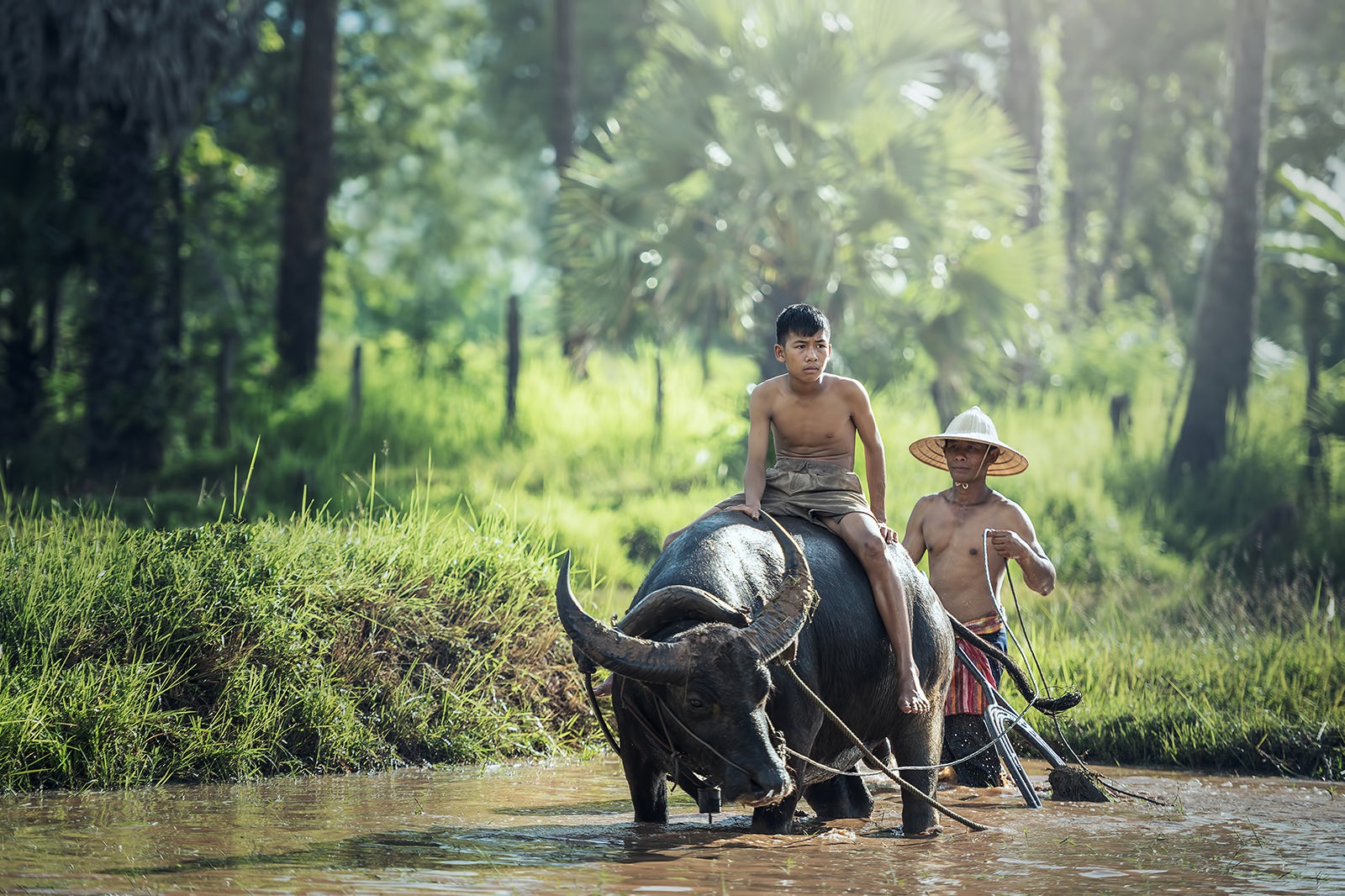 Spend the day in the charming traditional village of Chansor, 40 km outside of Siem Reap. Here you can take an ox-cart ride, learn about the local way of life and even try a few Cambodia crafts for yourself.
This includes trying your hand at mat-weaving, cooking, fishing, farming and more. If you want to really connect with the local community, this is the ideal tour for you.
8
Private full-day tour to Ang Trapaing Thmor Crane Sanctuary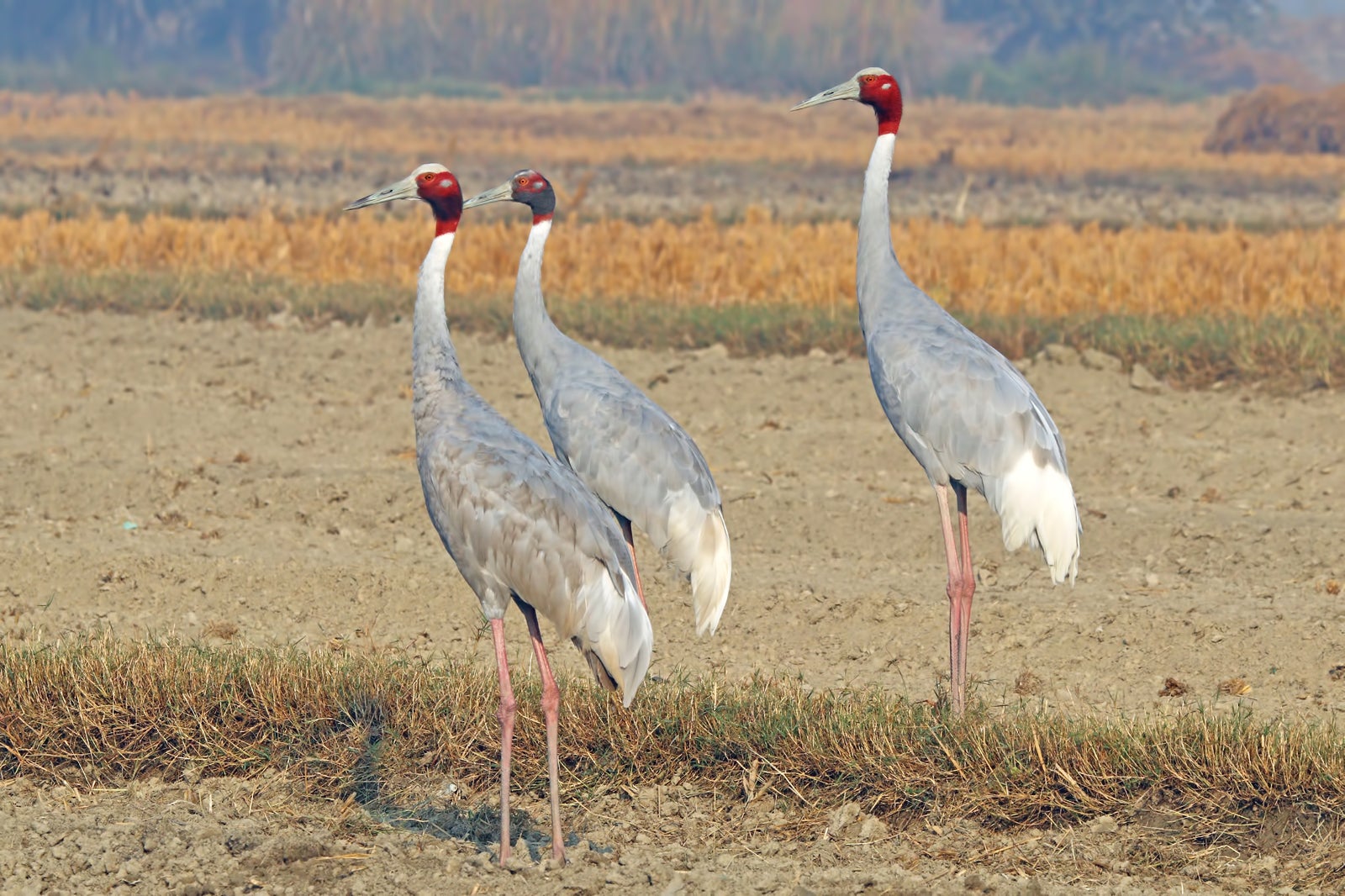 The Ang Trapaing Thmor Crane Sanctuary is home to the world's tallest flying birds – the rare sarus cranes. An expert guide will take you to and around this remarkable natural reserve to see these majestic creatures feeding and nesting.
You'll also have the chance of seeing Eld's deer, long-tailed macaques, Asian turtles and more. The sanctuary is quite a long drive from Siem Reap, requiring an early start, but the tour includes comfortable round-trip transfers.
photo by Charlesjsharp (CC BY-SA 4.0) modified
9
Full-day countryside discovery on quad bike
Explore the beautiful Cambodian countryside just a short distance from Siem Reap's busy city centre on this exciting quad bike ride. The tour stops at several villages along the way, where you can visit craft shops and learn local skills.
You'll also be able to enjoy lunch at a local restaurant and stop at a school to help some of the kids practise their English. It's a great combination of adventure and education.
Back to top