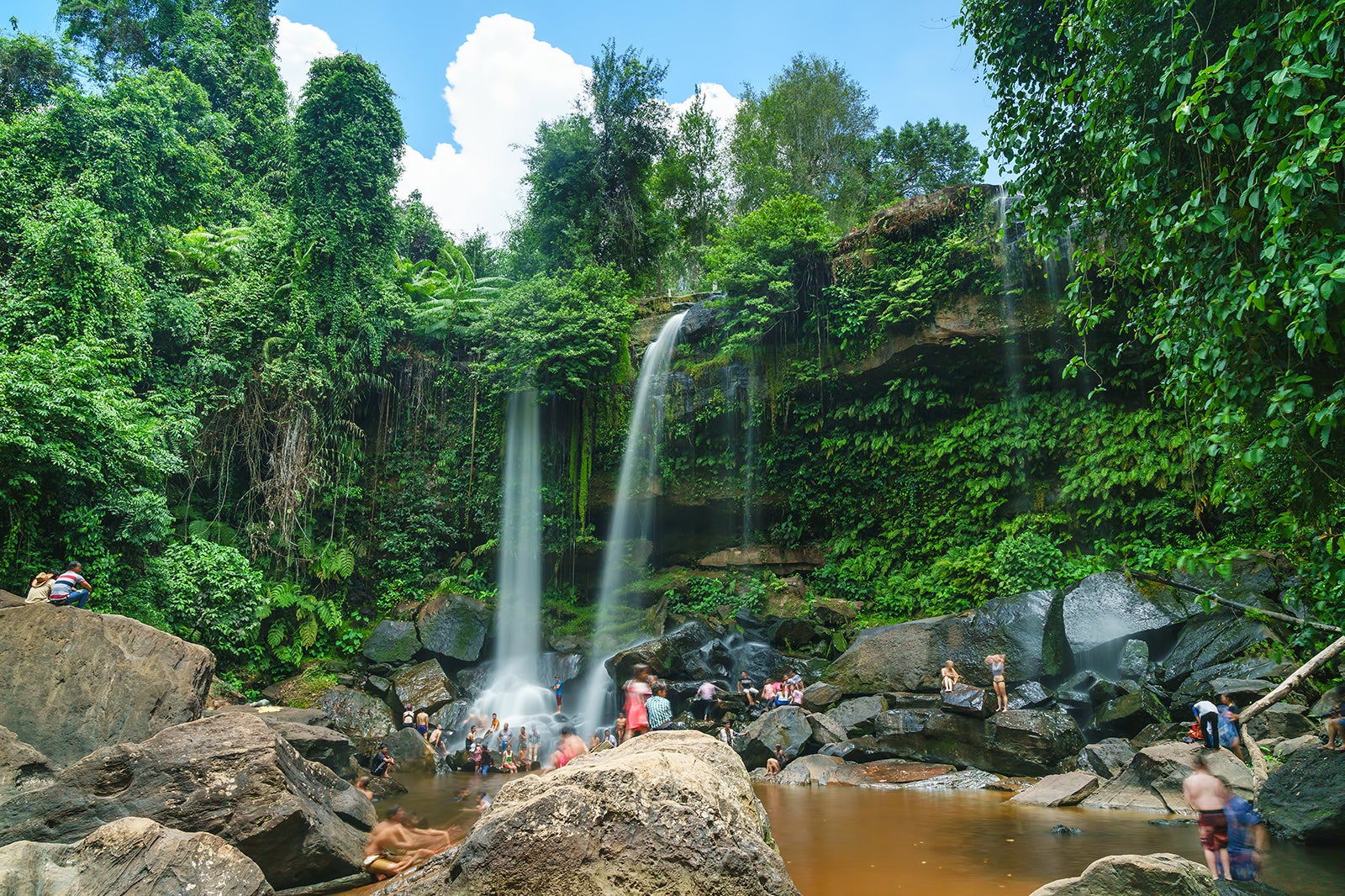 Phnom Kulen National Park is one of the most revered destinations in Cambodia, as it features Kulen Mountain. Once referred to as the Mount Mahendraparvata, the Kulen Mountain is a cultural and historical resort that marked the origin of the Khmer empire in the 9th century when King Jayavarman II announced independence from Java and declared himself as the 'Chakravartin', meaning universal king.
About 50 km north of Siem Reap and stretching for more than 13 km down to the Angkor Plain, the Phnom Kulen is home to a slew of temple ruins and several centuries-old consecrated carvings and sculptures. Most of the areas in Phnom Kulen are still untouched, allowing you to immerse yourself in the cool, spellbinding attractions that nature offers by way of jungle-covered verdant surroundings, rivers and dazzling waterfalls.
Phnom Kulen National Park Near Siem Reap - one of the highlights of 31 Best Things to Do in Siem Reap (Read all about Siem Reap here)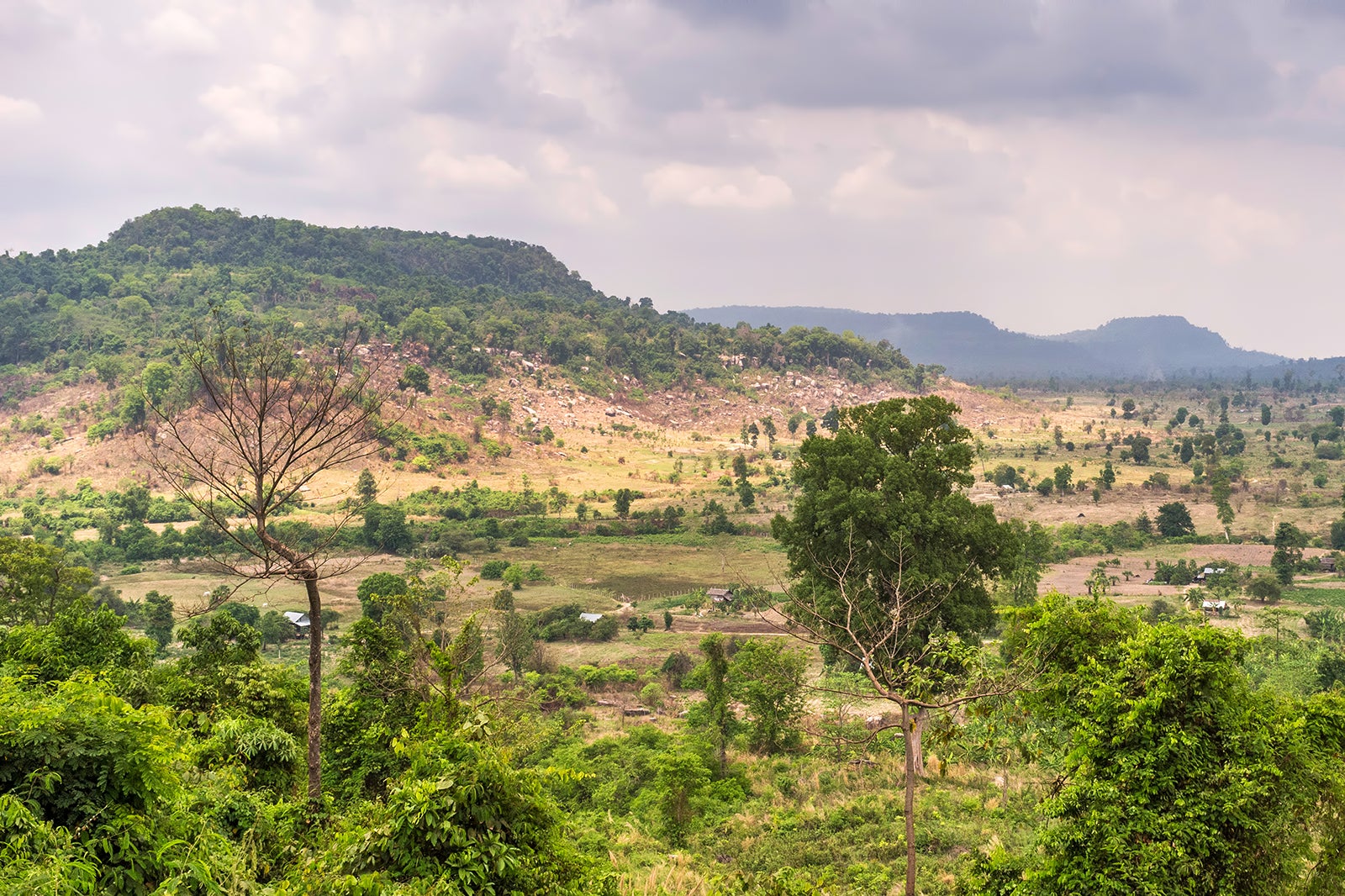 How to get to Phnom Kulen National Park
Sprawling over an area of about 37,500 hectares, Phnom Kulen National Park is accessible by car, van or tuk tuk, and it takes about 2 hours to reach here from Siem Reap. The renowned Angkor Wat is about 30 km away.
There is a private road that leads to the key attractions of the park. However, since the area is not de-mined, it's advisable to accompany an expert guide as you get deep into the park.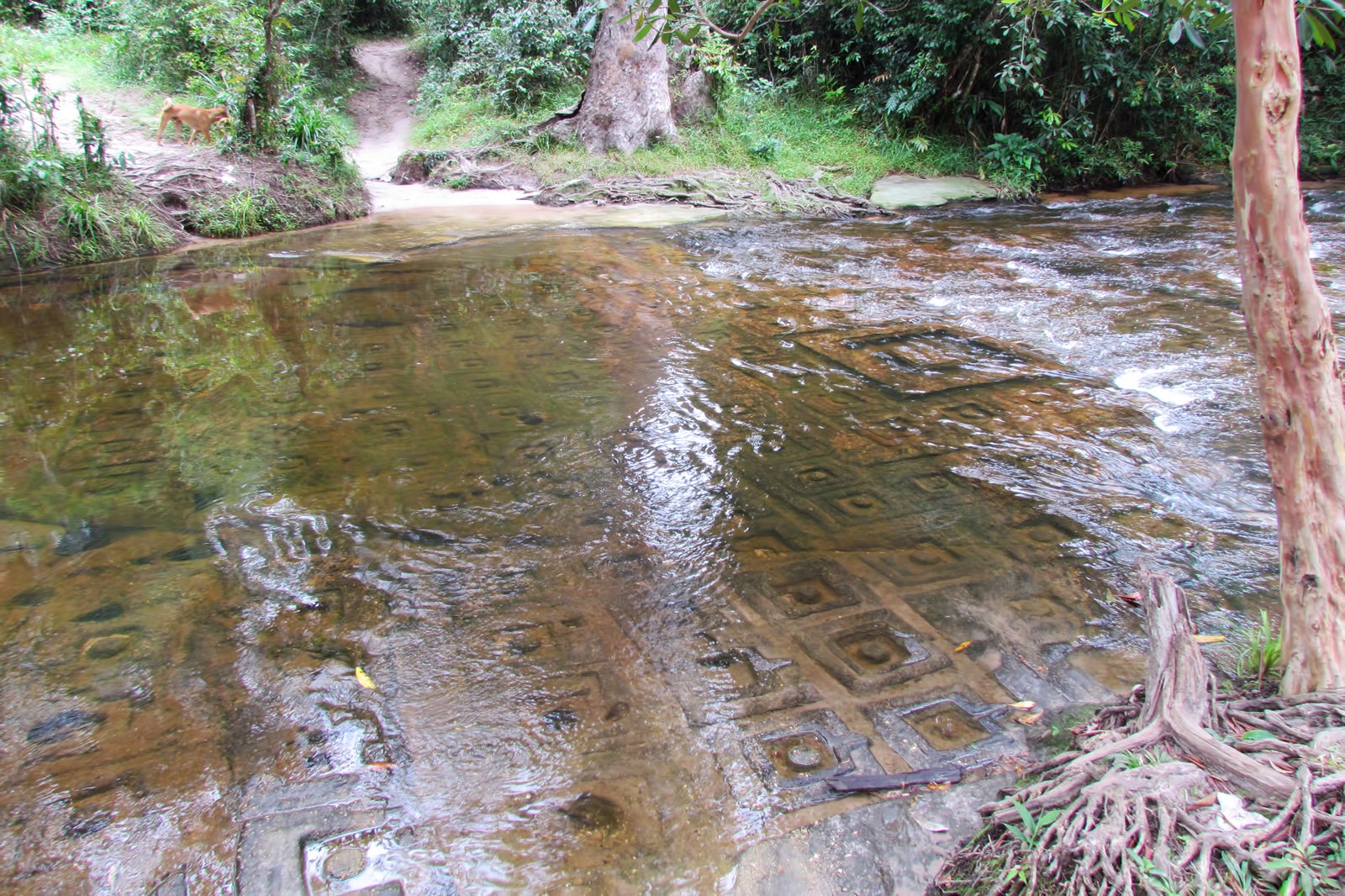 Phnom Kulen National Park
One of the most noteworthy attractions of the park is the archaeological site of Kbal Spean. Located in the western region of the Phnom Kulen mountain range, Kbal Spean – also known as the 'River of a Thousand Lingas' – is a carved sandstone riverbed that has numerous sculptures dating back to the 11th and 12th centuries.
The inscriptions and mythological scenes carved out here have been categorised into 3 factors that illustrate the Hindu Trinity Gods: Lord Vishnu, Lord Brahma and Lord Shiva.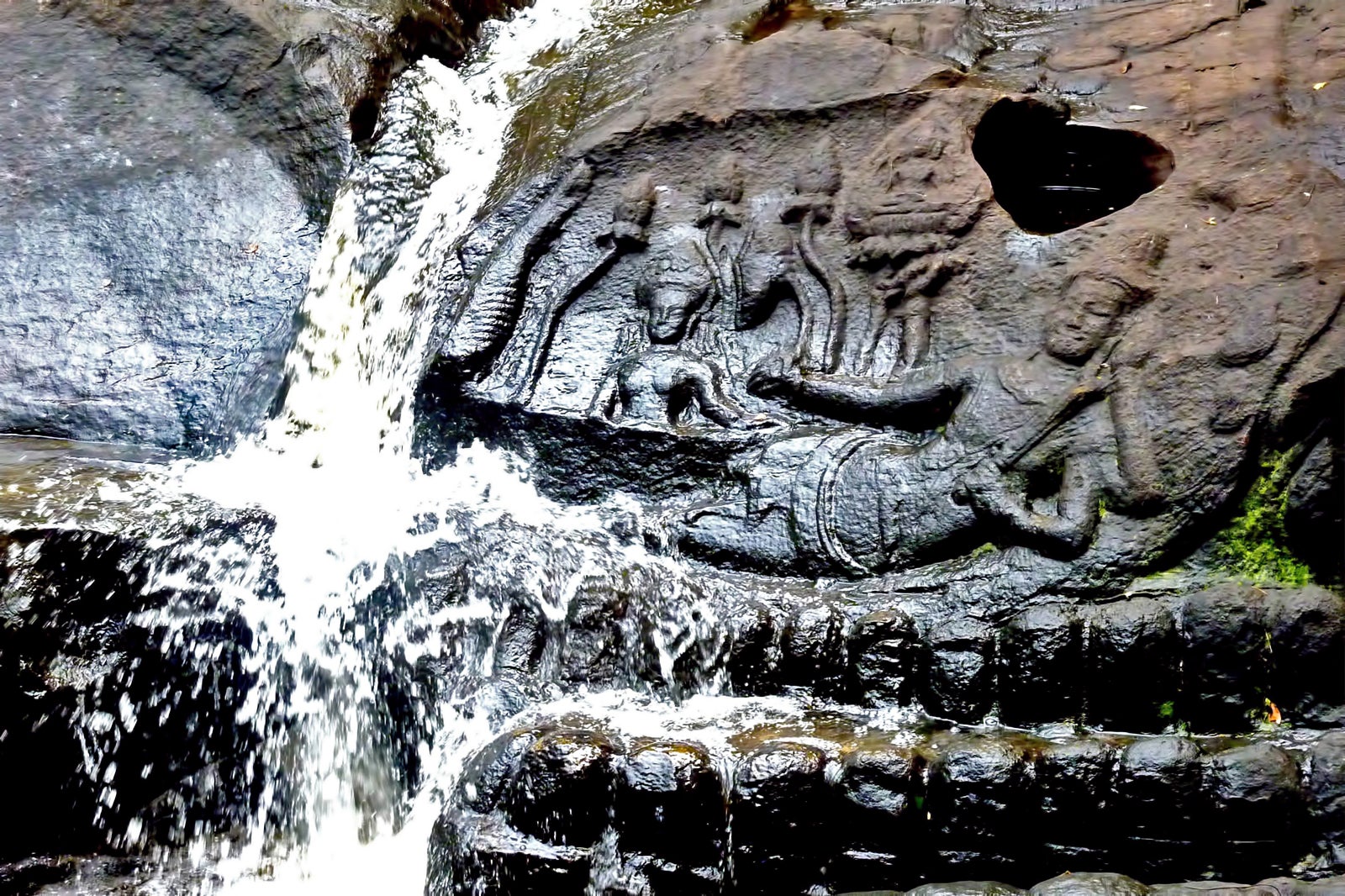 Among the carvings that deserve special note are the engravings of Vishnu reclining on the serpent Ananta with his consort Lakshmi, with a lotus flower obtruding from Vishnu's navel holding the image of Brahma. Once used for baptism, the water in this area is considered sacred.
Another attraction worth seeing in Phnom Kulen is Chup Preah – a plain with refreshing streams that meander into the mountain valley. This is truly a serene spot with a big 16th-century Buddhist image, in addition to a tree about 15 metres high alongside it.
Equally interesting is Preah Ang Thom – a Buddhist temple that enshrines an enormous 17-metre-long statue of a reclining Buddha and the Terrace of Sdach Kamlung – with a small wrecked brick temple at its centre. Studies reveal that this spot was covered by lava for hundreds of years.
Aside from these, there are 2 impressive waterfalls that form the focal point of Phnom Kulen.
Phnom Kulen National Park Near Siem Reap
Location: Siem Reap, Cambodia
Back to top