Phnom Penh International Airport
Cambodia Information
Phnom Penh International Airport is a small charming airport that welcomes around 1.2 million visitors to the Cambodian capital each year. The airport receives flights from international carriers such as Emirates Airlines, Lufthansa and British Airways. Formerly called Pochentong International Airport, this 2-storey structure is about 8 km west of the city centre. The airport has many decorative local artefacts accenting its space.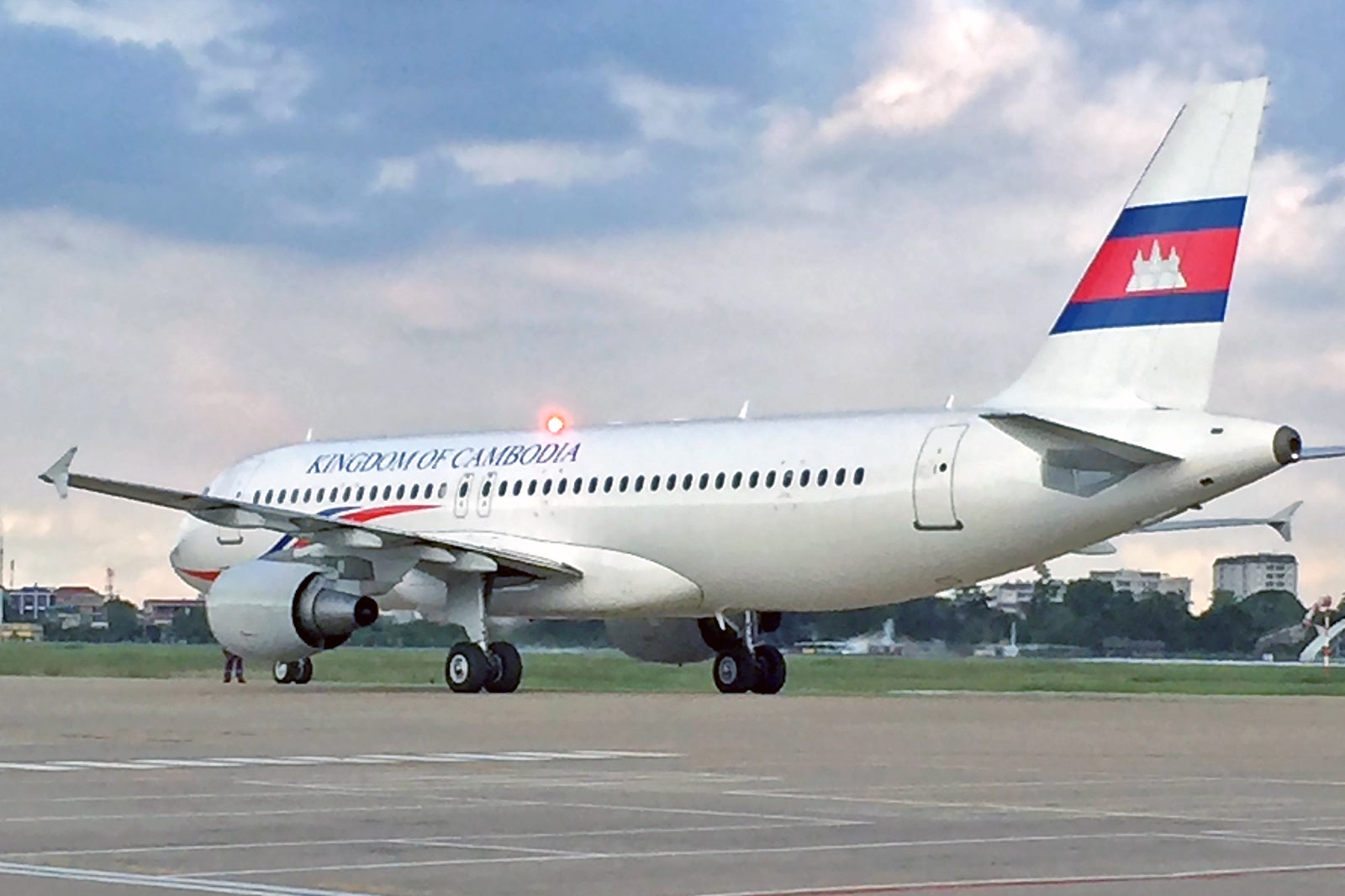 When you arrive in Phnom Penh International Airport, follow the signs to the immigration and baggage claim areas. If you need to get a visa on arrival stop at the counter submit your application form and wait for about 15 minutes while your visa is issued.
If you already have an e-visa, head straight for the passport control counters, baggage claim, and through to customs. You can submit your declaration form to a customs officer or just slip it into the bin provided and proceed out into the arrivals hall.
In the arrivals hall, you will find some mobile phone desks if you want to purchase SIM cards for your phone. There are money changer booths and ATMs as well.
photo by Patrickinhoxton (CC BY-SA 4.0) modified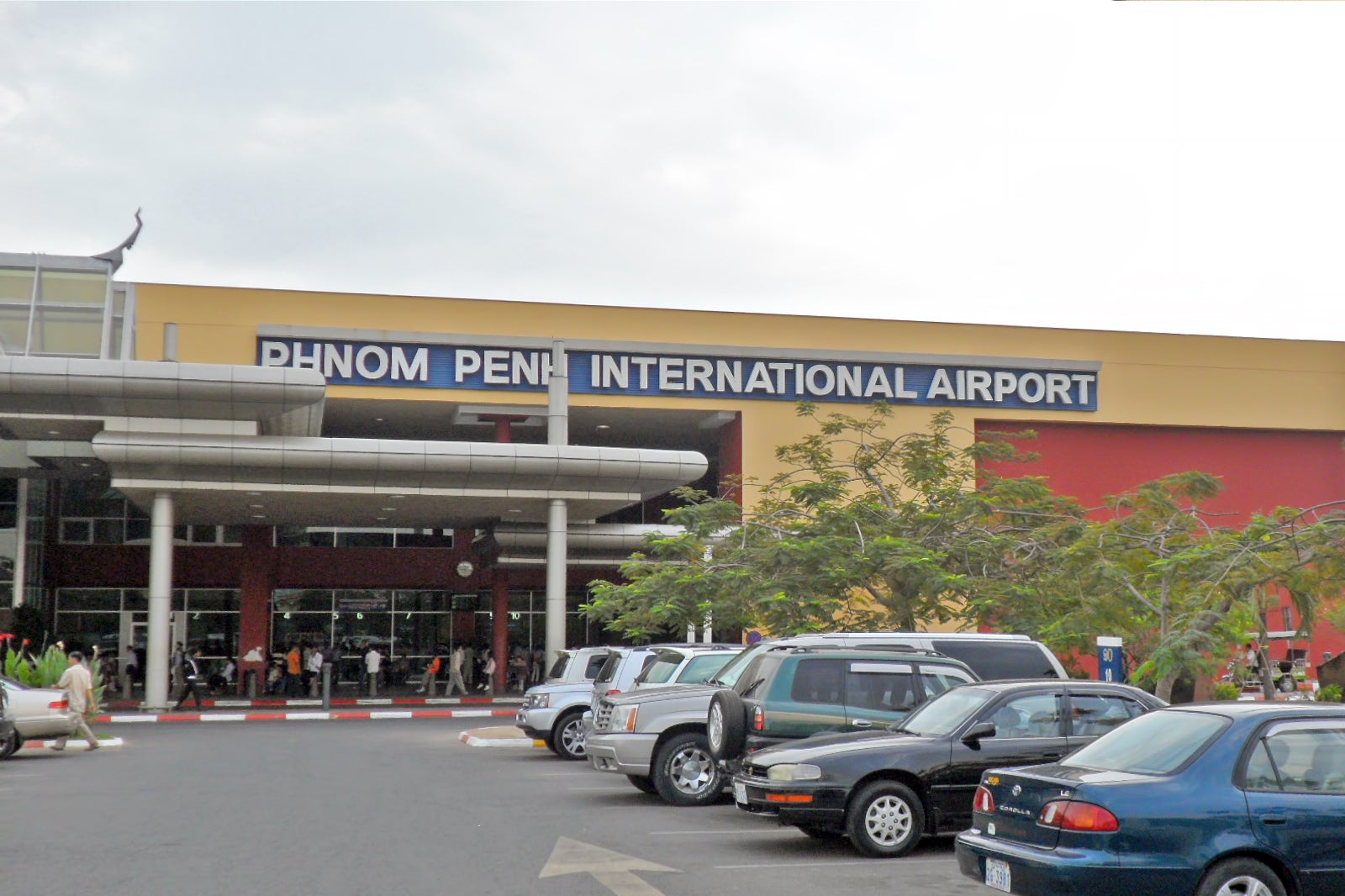 After checking in, show your boarding pass to the guard before ascending to the departures level of the building. The departure tax should already be included in the price of your flight ticket. You can enjoy several services and facilities in the departures lounge.
photo by mauricio pineda (CC BY-SA 3.0) modified
3
How to get to your hotel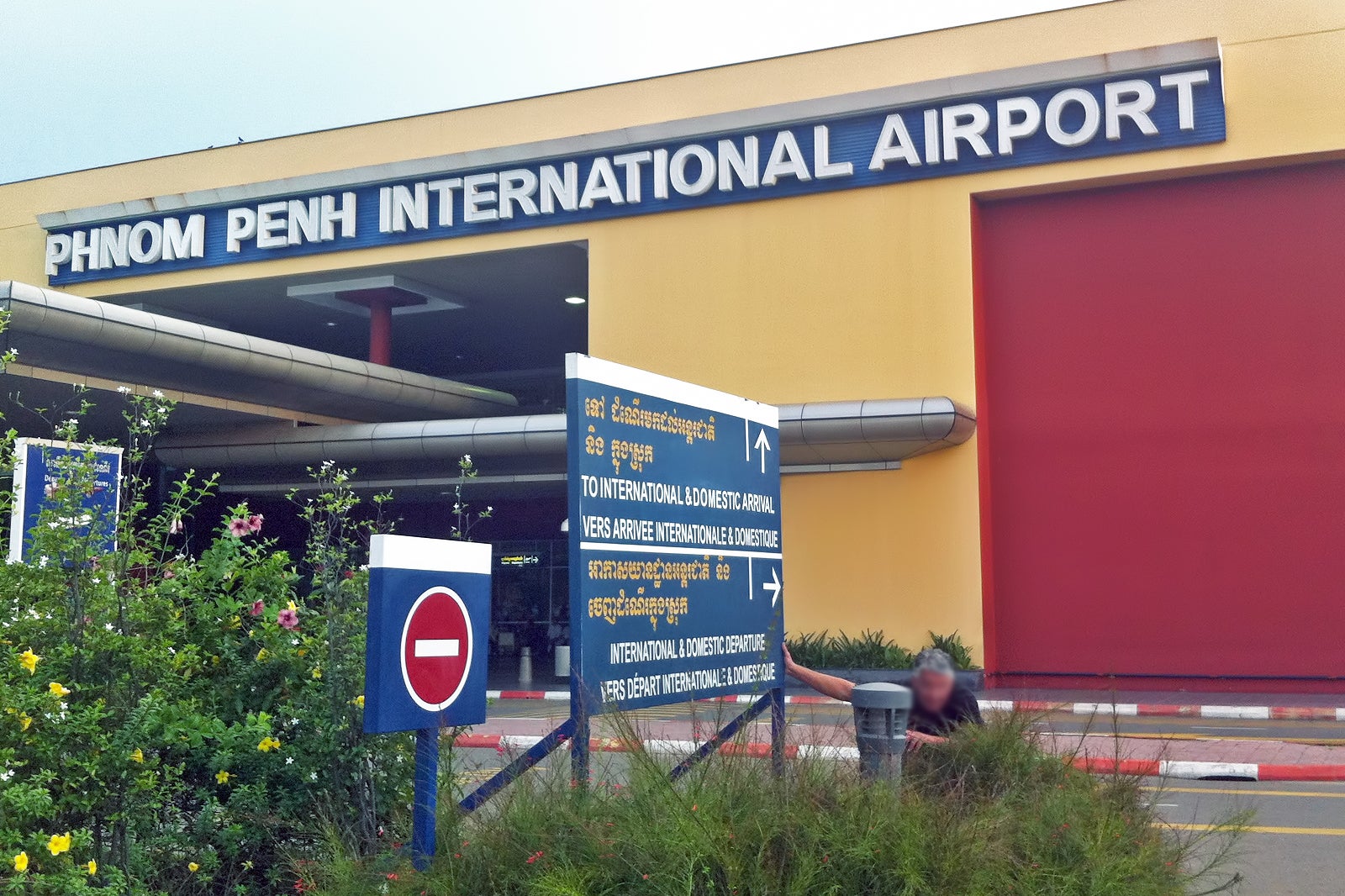 Phnom Penh does not have city trains or buses connecting to the airport, so your only means to the airport other than hotel transfers is by taxi. Using public taxi is easy and a flat rate applies to anywhere in the downtown area.
Moped taxis are another option but these are restricted from picking up tourists at the airport. You can, though, walk to the exit and hail one if you wish.
photo by Graham Maclachlan (CC BY-SA 3.0) modified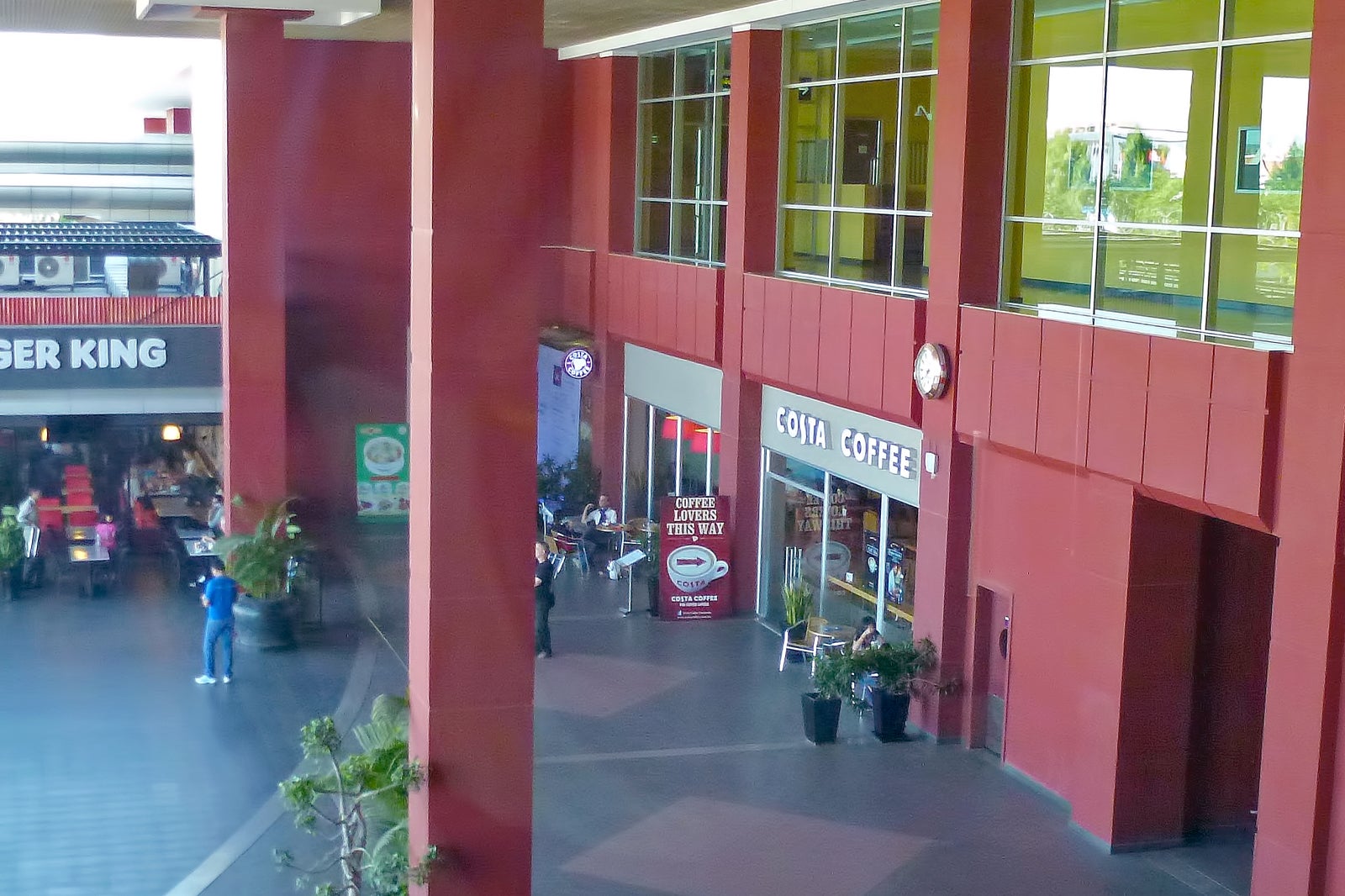 You can find a few food and beverage outlets in Phnom Penh International Airport. These include international franchises such as Burger King, The Pizza Company and Yoshinoya as well as some local brands like Nham Pochentong and Blue Pumpkin.
photo by Николай Максимович (CC BY 3.0) modified
5
Facilities at Phnom Penh International Airport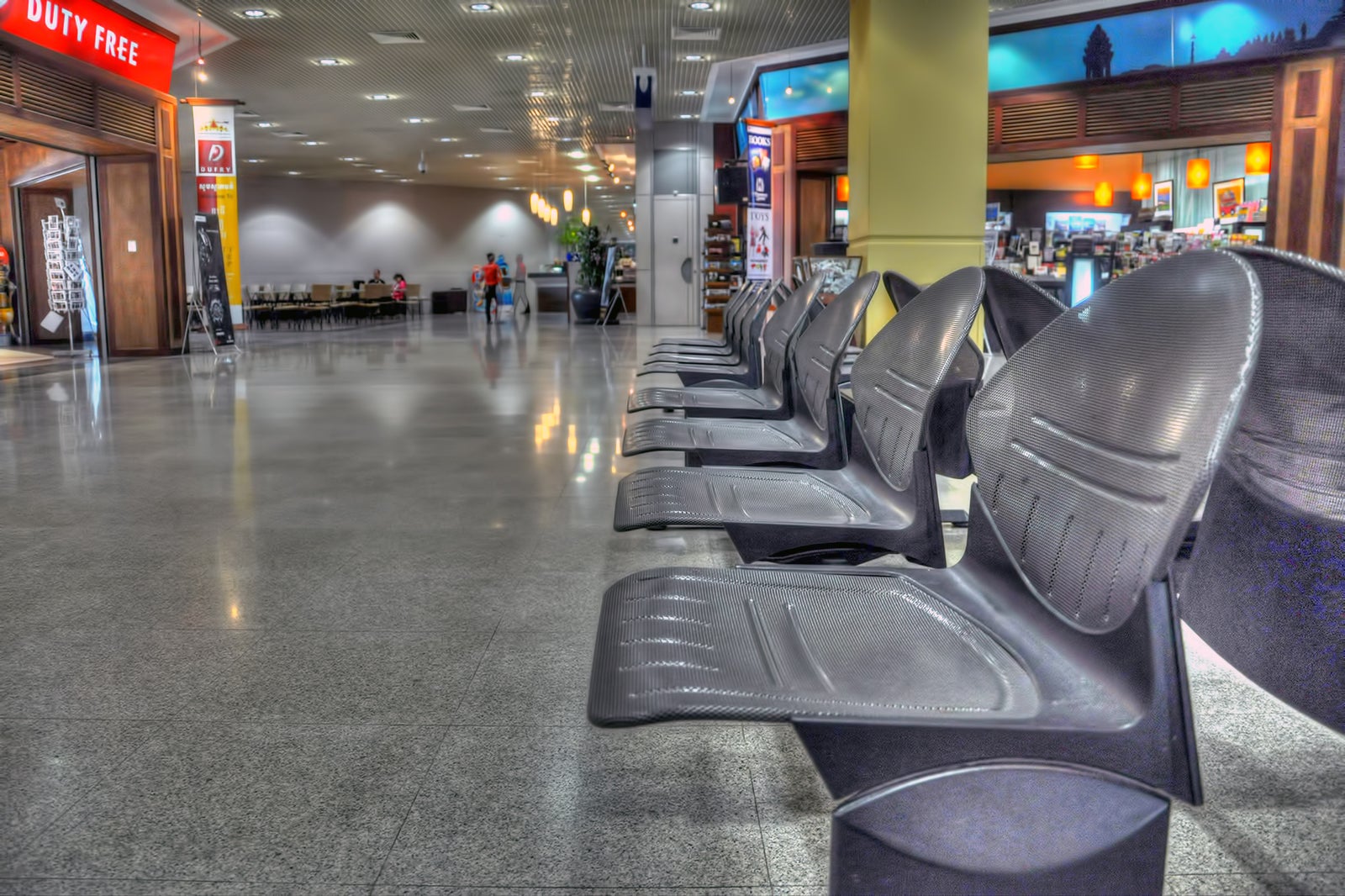 For a small fee, passengers travelling on all airlines can enjoy the 300-sq-m Le Salon lounge. Onsite facilities include all-day food and beverage services, Wi-Fi access, inbuilt tabletop PCs, international newspapers, magazines and TV, music and comfortable seating. Le Salon Lounge is on the 1st floor of the international departures hall.
A massage lounge offers seated massage and foot massage, as well as a retail shop selling oils for comfort, wellness and aromatherapy. In the departure hall, you can enjoy free internet at the Free Internet Corners.
Smoking rooms and prayer rooms are also available for use in the international departure hall. There is an information desk where you can obtain further information about airport services.
photo by Robert Lowe (CC BY 2.0) modified
Phnom Penh Airport houses several shops, including 2 general Duty-Free shops run by Dufry Cambodia and an Attwood Duty-Free shop where you can find the usual tax-free goods.
Interesting souvenirs can be found at Artisans d'Angkor from silks and weaves to lacquer-ware and stone ornaments. Monument Books has an excellent selection of books about Cambodia plus general fiction and non-fiction sections. Check out Senteurs D'Angkor for organic personal care products, home scents and a variety of keepsakes.
Back to top