The Siem Reap Old Market on the west side of Siem Reap River is where the local population head to in the early mornings to shop for a wide array of fresh vegetables, seafood, and meat as well as household items. Locally known as Psar Chas, it's the oldest Khmer market in Siem Reap and a must-visit for those looking to experience the local lifestyle.
The open-air market is covered by a massive roof, offering ample shade from the sun if you're here on a scorching afternoon. While the stalls aren't as refined as the ones you might find at newer markets like Angkor Night Market. The wet section of Old Market is located close to the central food court, where local vendors display live seafood in fish tanks and butchered poultry atop ice trays while the dry section offers tropical fruits, household appliances, pre-packaged snacks, as well as local condiments such as prahok (fermented fish paste).
Siem Reap Old Market (Psar Chas) - one of the highlights of 31 Best Things to Do in Siem Reap and 5 Best Night Markets in Siem Reap (Read all about Siem Reap here)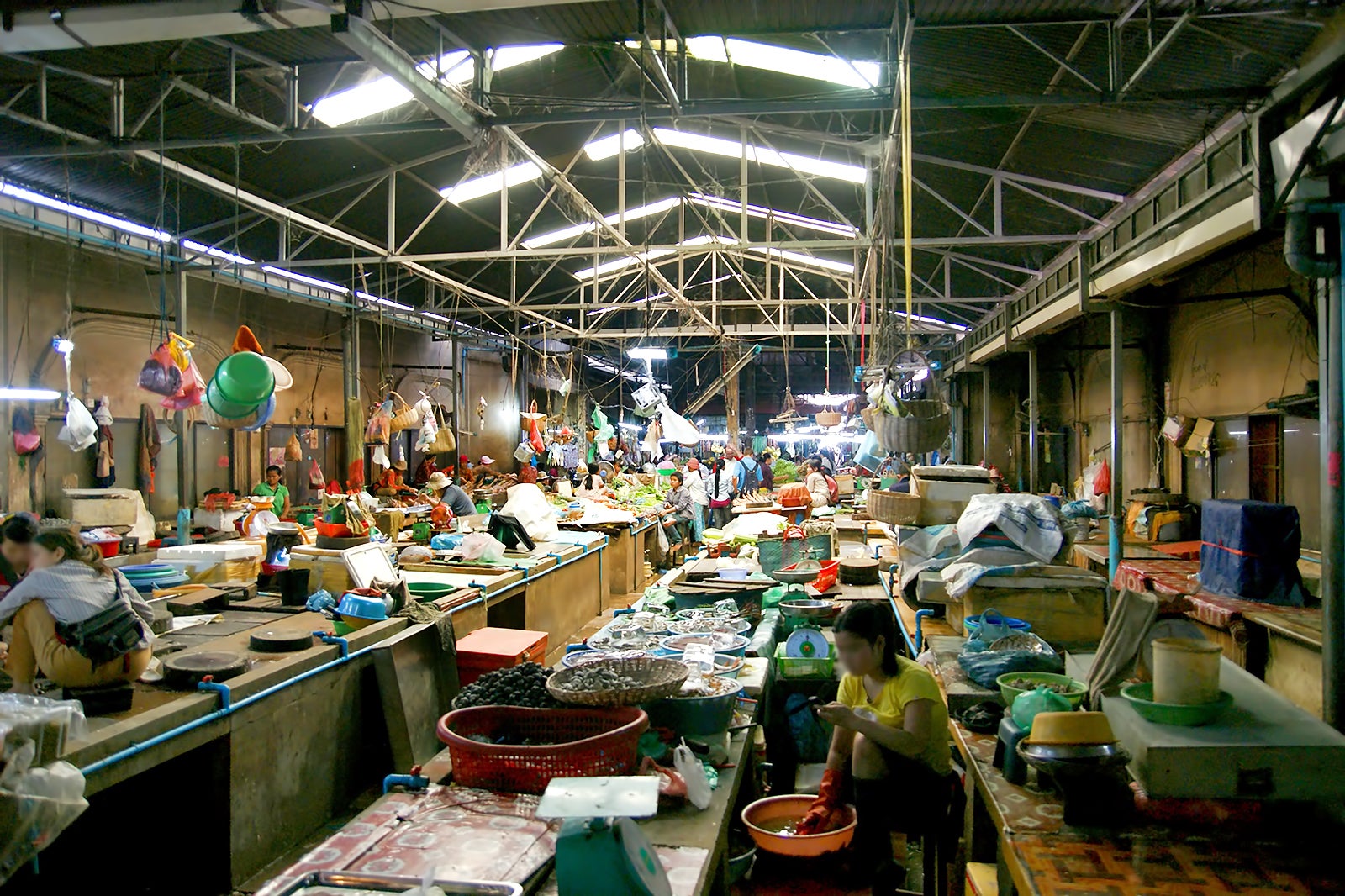 You can find a number of stalls located close to the entrance of the Siem Reap Old Market that offer inexpensive souvenirs such as antiques, silks, T-shirts, jewellery, and shoes. Just make sure you bargain between 50 to 75% lower than the stated price as most items are inflated significantly higher for tourists.
The food section is ideal for sampling Cambodian soups, noodles, rice dishes, baguettes, spiced frogs, and pork sausages at affordable prices. Try the quintessential Siem Reap breakfast staple bai sach chrouk (US$1), which comprises juicy pork slices, scrambled eggs, and broken rice. As Old Market gets very crowded with marketgoers, be aware of your belongings to avoid getting pickpocketed.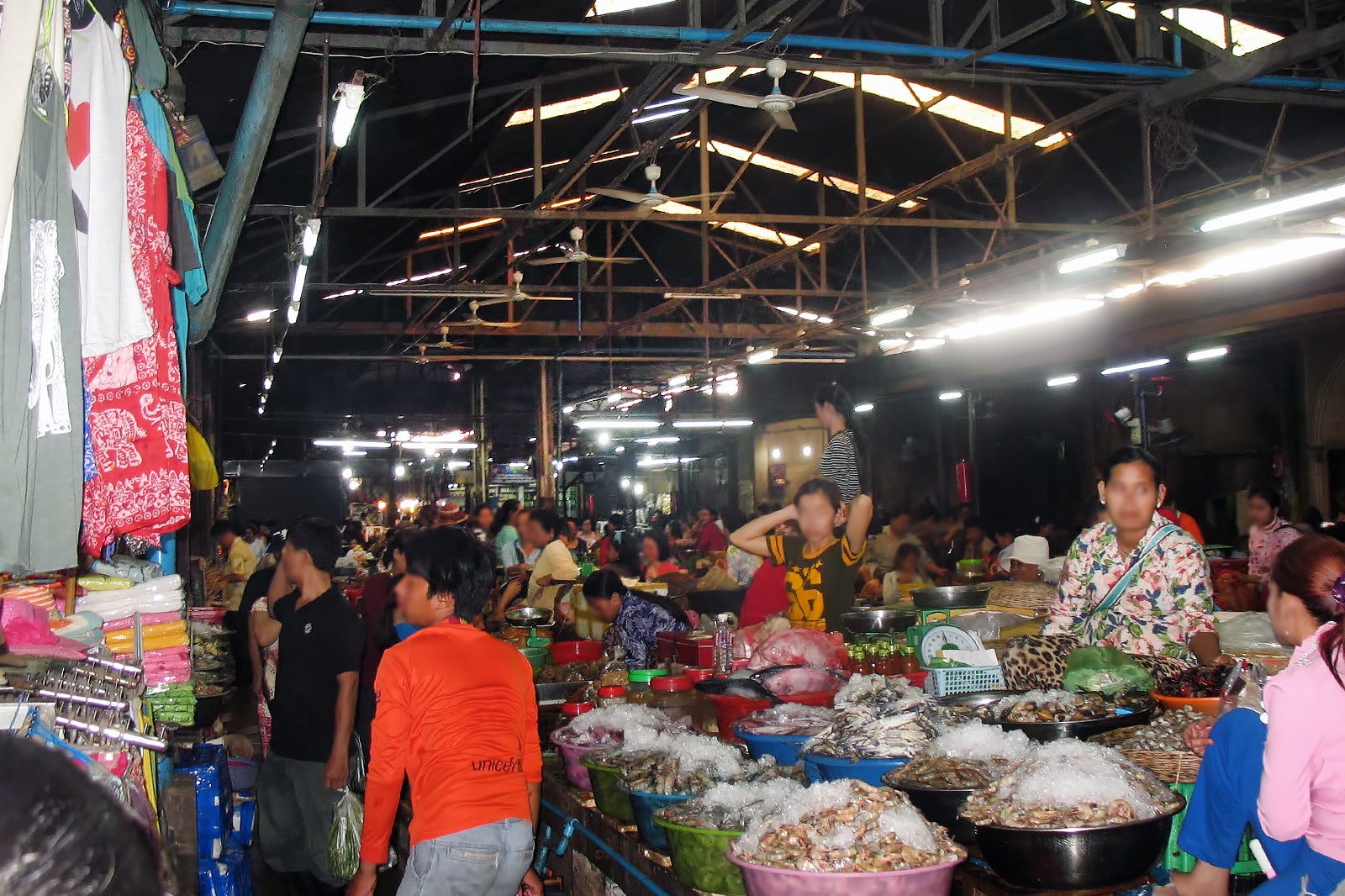 Siem Reap Old Market (Psar Chas)
Location: 2 Thnou St, Siem Reap, Cambodia
Open: Daily from 7am to 8pm
Back to top