10 Things to Do in Montreal on a Small Budget
Holidays in Montreal Don't Have to Be Expensive
Montreal features a good choice of things to do on a small budget. Known as one of the best budget travel destinations in Canada, Montreal is home to a great variety of very affordable places to stay, inexpensive restaurants, and attractions that can be enjoyed without breaking the bank.
Download a free map and head off for a self-guided tour of Old Montreal, lunch in vintage iconic joints, go ice-skating on a free rink, and explore a majestic centennial forest. Even on a tight budget you can enjoy an action-packed vacation in Montreal. Check out below why holidays in Montreal don't have to be expensive…
1
Self-Guided Walking Tour
Explore Montreal at your own pace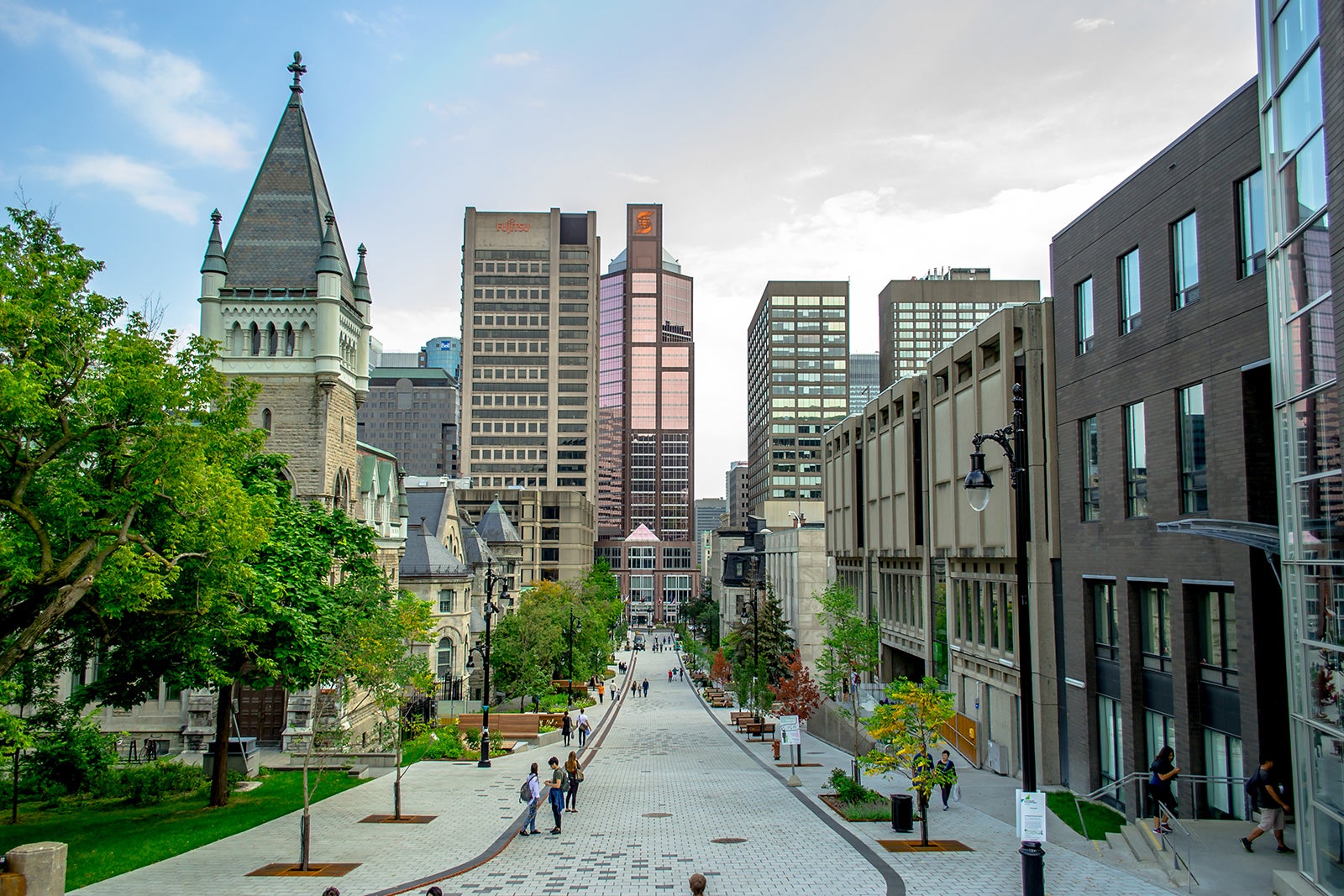 Couples
History
Budget
Photo
Grab a pair of comfy shoes, dress up according to the season, and go explore the most beautiful districts of Montreal at your own pace. Historical districts such as the Old Port and the Old Town are especially recommended, but the downtown's upscale Golden Square Mile and the Mount Royal Cemetery are also worth checking out. You can easily find Montreal self-guided walking tours online. They feature detailed itineraries with all the sights you shouldn't miss.
2
Atwater Market
Hang around a genuine farmers' market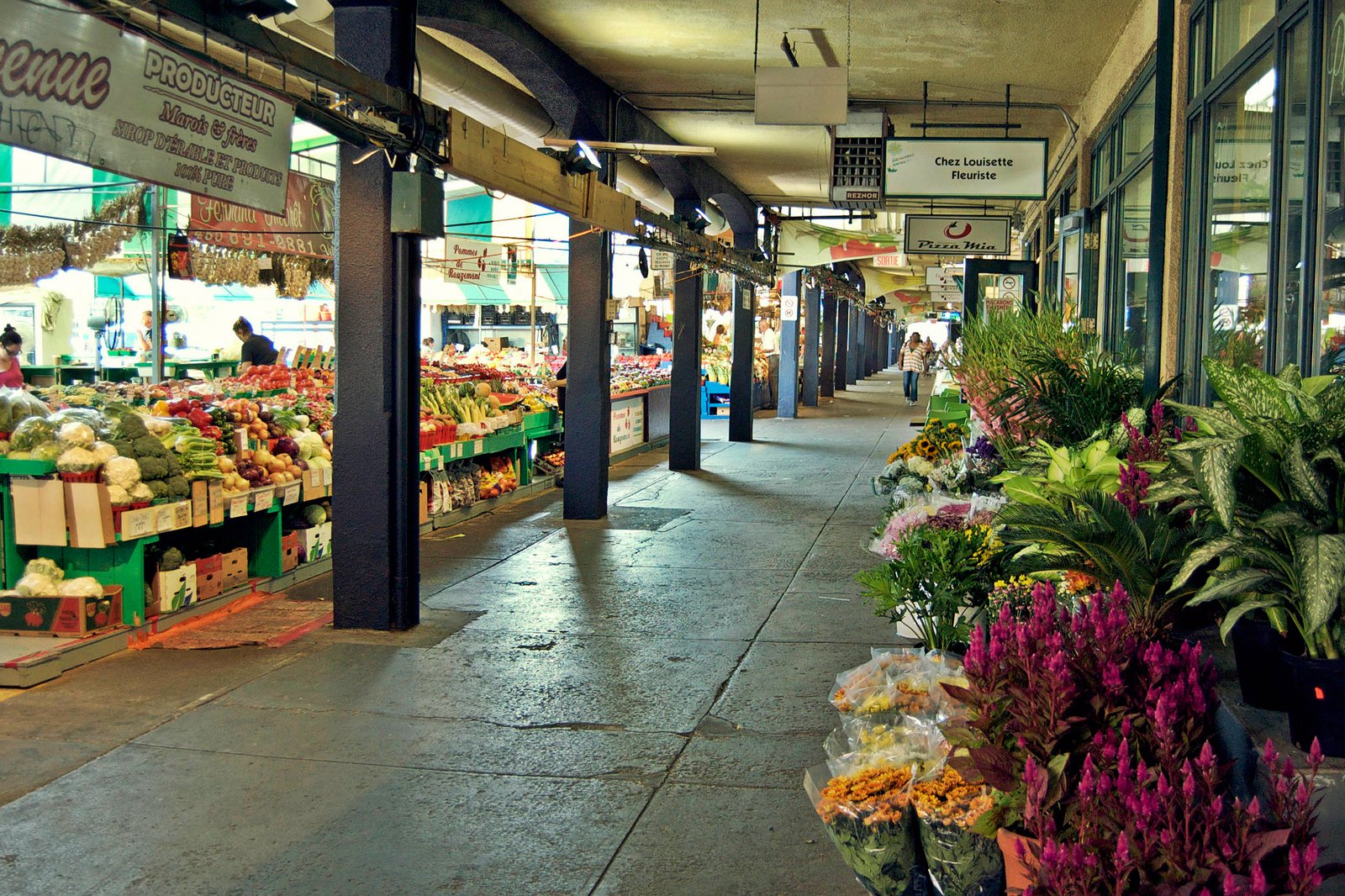 Get a glimpse of the daily life in Montreal at this popular farmers' market. Settled in a splendid Art-Déco building, 2.5 km south of the city centre, Atwater Market is home to a great choice of goods including fruit, vegetables, cheeses, breads and more. You can browse the alleys of this lively market for a while, before stopping for a break at one of the many places to grab a bite, and drink a coffee or a glass of wine. Don't miss the maple syrup products to bring a genuine taste of Quebec back home.
Location: 138 Atwater Ave, Montreal, QC H4C 2H6, Canada
Open: Daily from 7 am to 5 pm
photo by Justin Ladia (CC BY 2.0) modified
3
Skate on a free rink
Make the best of Montreal's freezing winters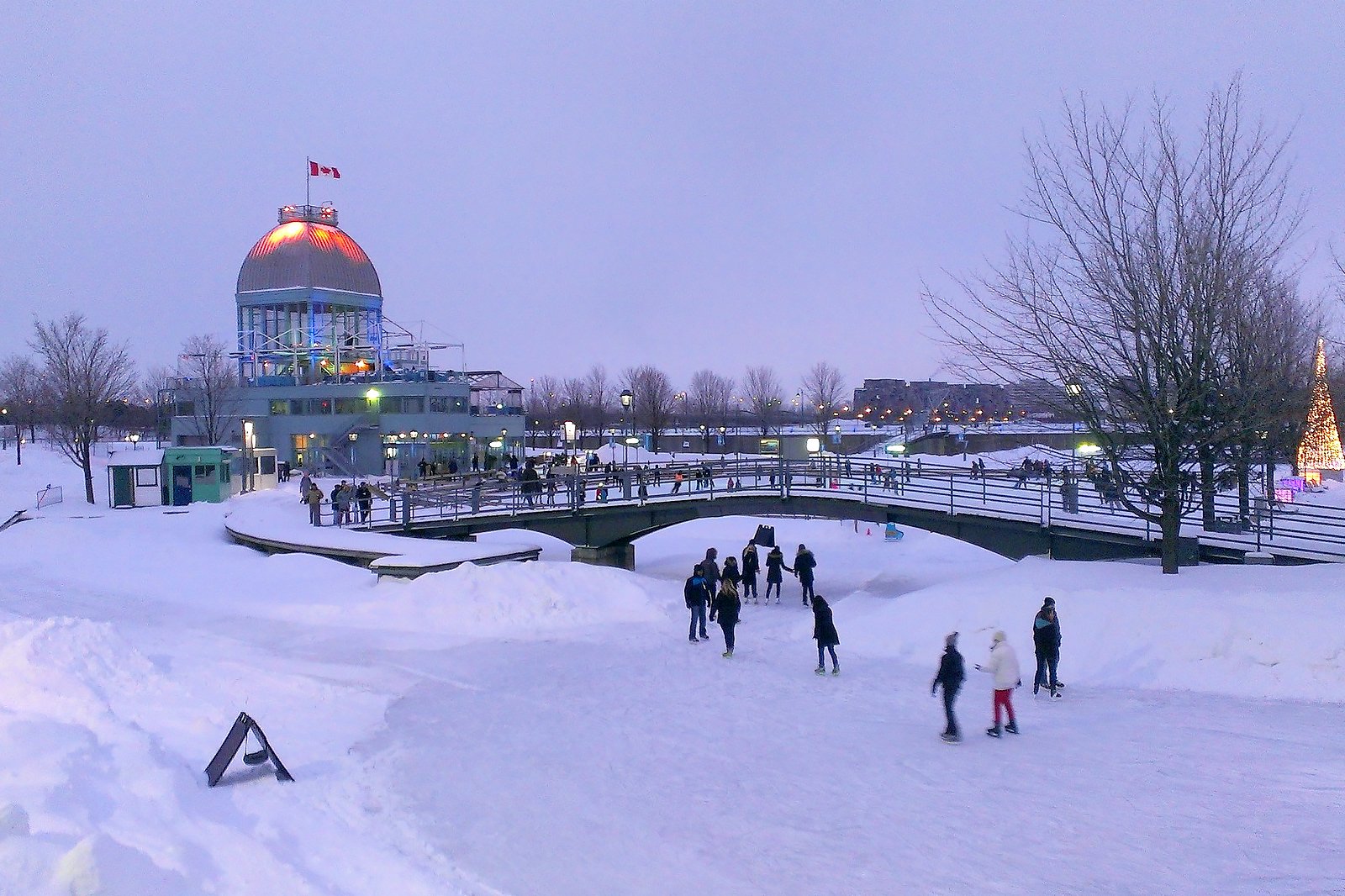 Couples
Families
Budget
Photo
Adventure
Montreal winters are world-famous for their harshness, with snow covering the city mostly from November to April. The upside is that many outdoor ice-skating rinks can be enjoyed for free. The most popular of them include Parc La Fontaine, the Bonsecours Basin in the Old Port and Parc Jarry, just to name a few. Note that equipment rental is not always available on site but can easily be found in Montreal. As the saying goes: "Canada has four seasons. Almost winter, winter, still winter and construction."
4
Montreal City Hall
Visit an iconic, historic building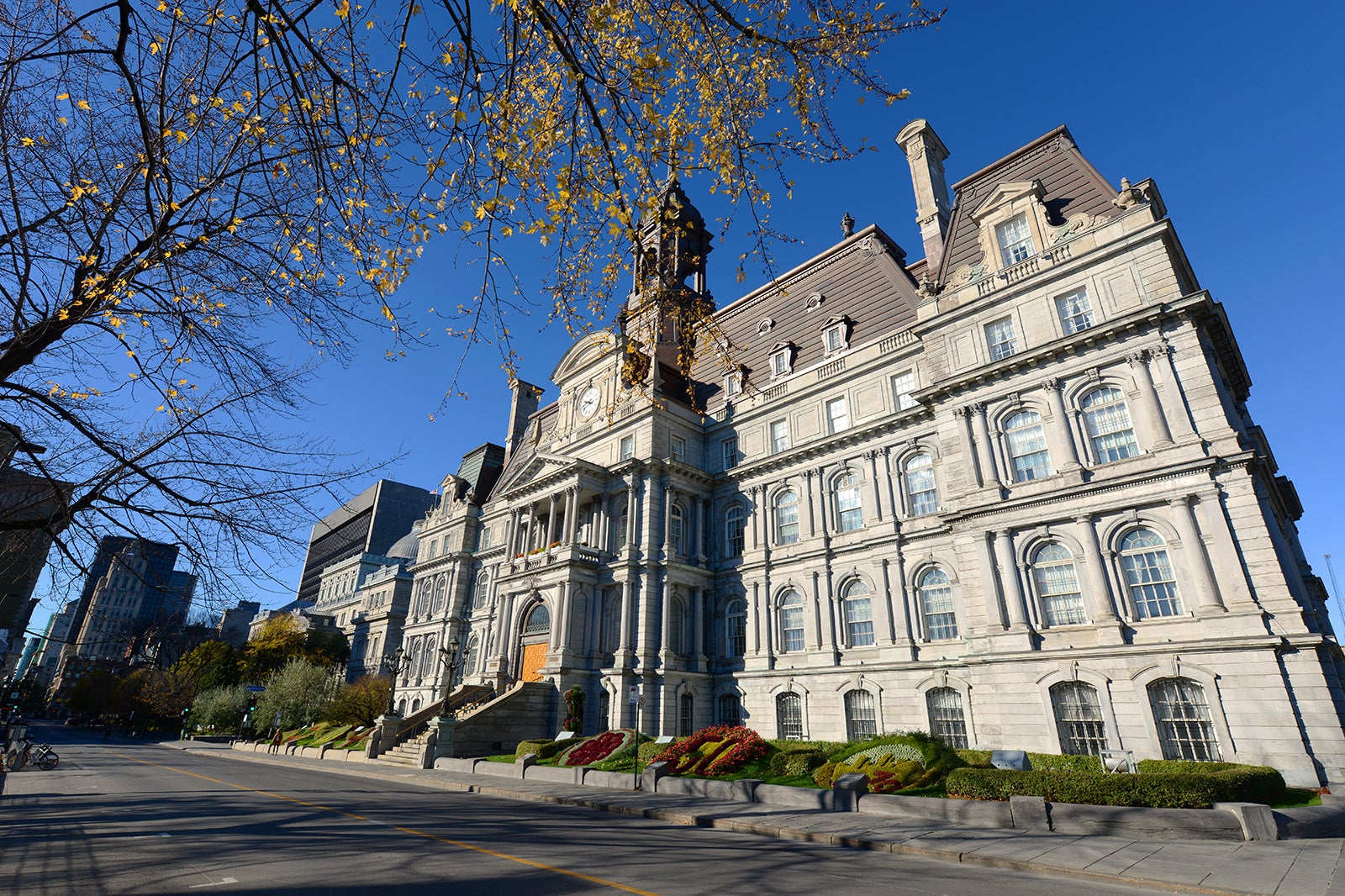 The Montreal City Hall is an imposing 5-storey building dating back to the end of the 19th century. Sat in the heart of the Old Montreal neighbourhood, it's designed in a splendid Second Empire architecture style and is listed as a National Historic Site of Canada. Free guided tours in English and French are available from Monday to Friday in summer, and every Friday all-year-round. You'll visit the council chamber, the terrace and the mayors' gallery which house over 150 works of art.
Location: 138 Atwater Ave, Montreal, QC H4C 2H6, Canada
Open: September–June: Friday at 1 pm. July–August: daily from 11 am to 3.30 pm
5
Saint-Joseph's Oratory
Wander in a historical basilica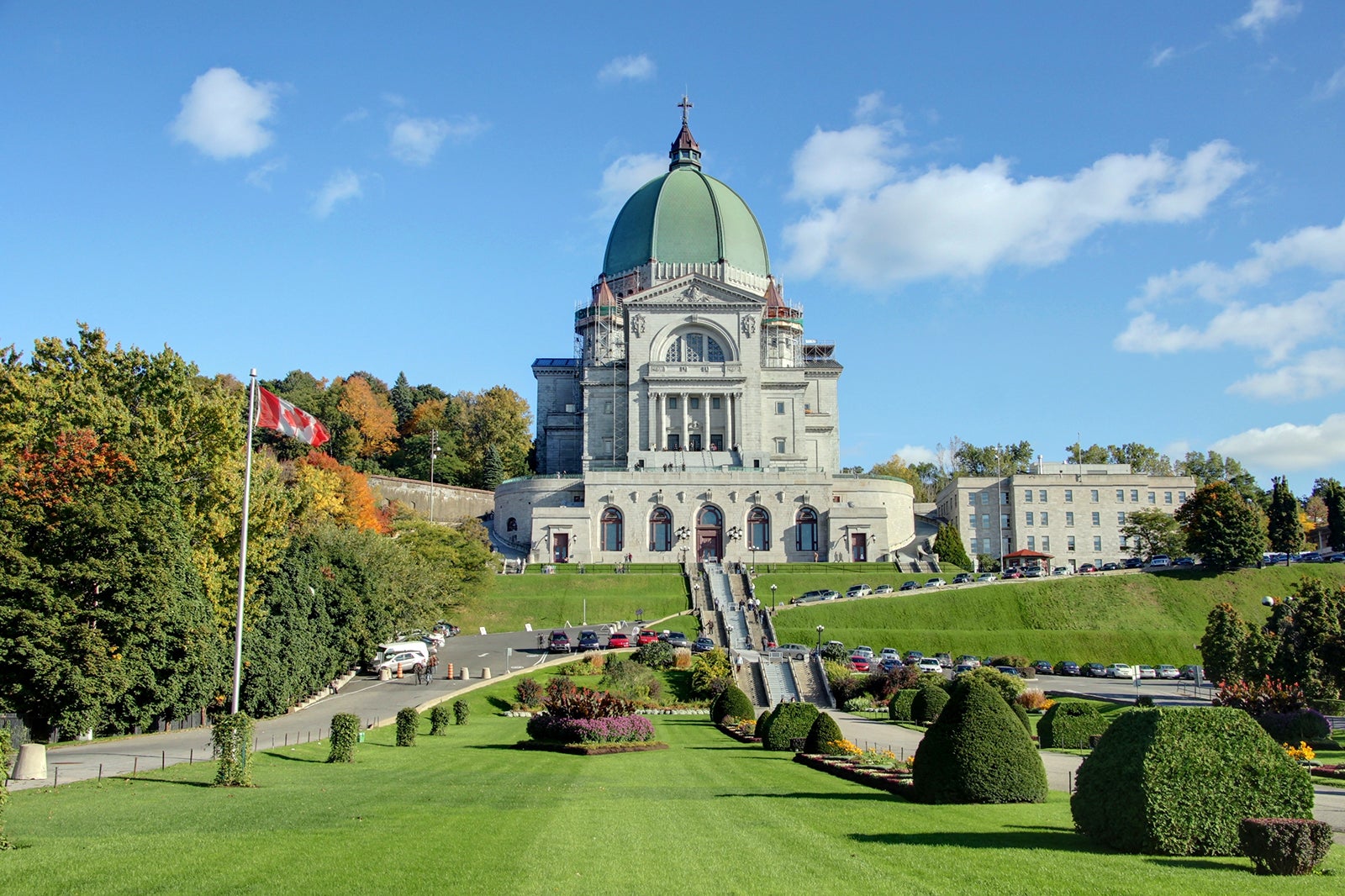 Erected on the southwestern slopes of Mount Royal, Saint-Joseph's Oratory is one of the largest churches in Canada. Started in 1904 but only achieved in 1967, the basilica is a National Historic Site of Canada. Besides beautiful wood carvings, ceiling paintings and ornaments, it's home to a notable statue of Saint-Joseph and to a crypt housing relics of Brother André Bessette, the holy man who built the original oratory. The front of the basilica also offers stunning views of Montreal.
Location: 3800 Queen Mary Rd, Montreal, QC H3V 1H6, Canada
Open: 24/7
6
Schulich School of Music
Classic and contemporary music performed by students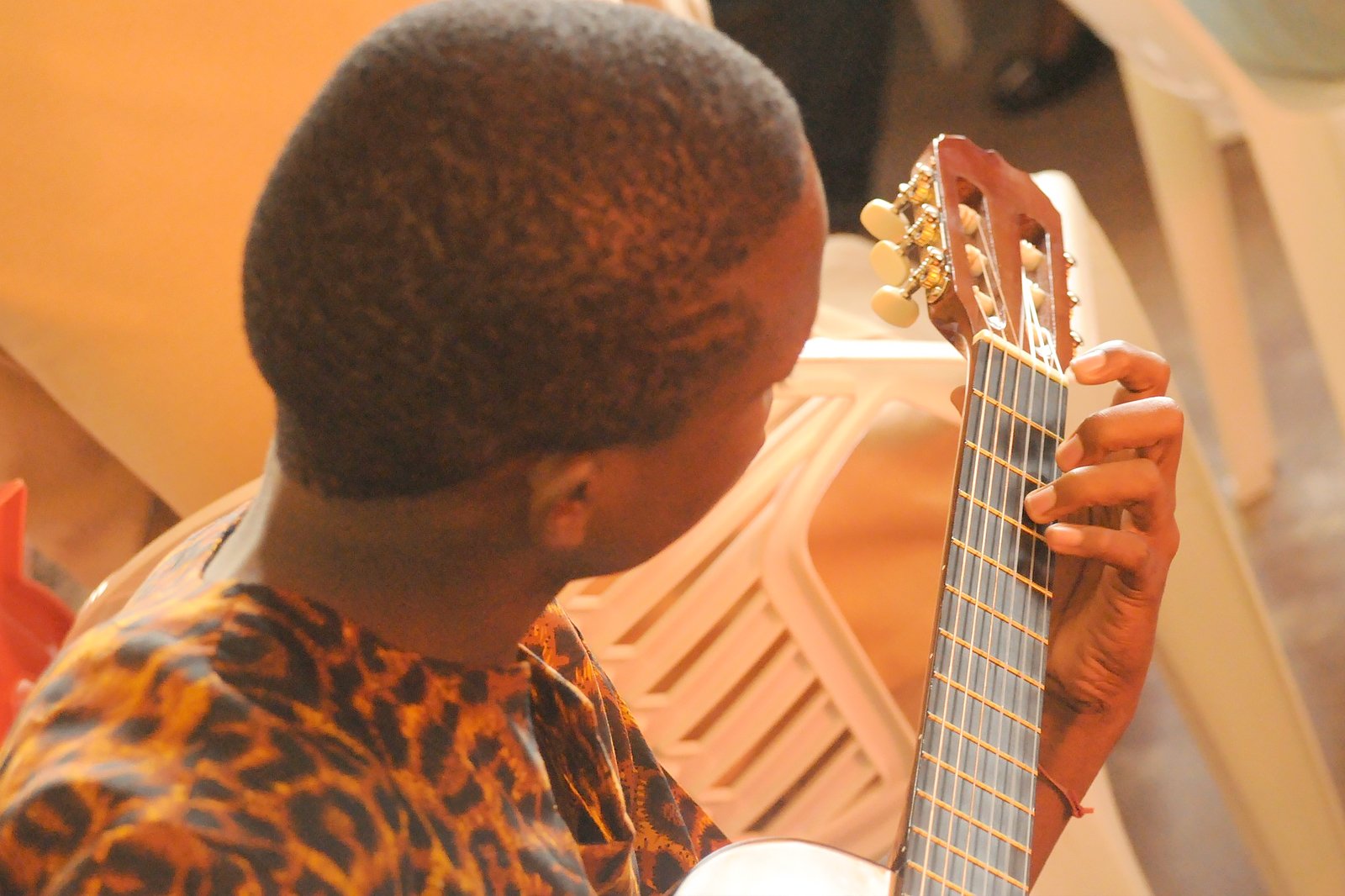 Settled on the campus of McGill University, Schulich School of Music offers free classic and contemporary music concerts. All you need to do is to check the programme on the university's website and get a ticket beforehand. Many concerts – from strings to wind orchestra to music ensembles are held every week and performed by the Schulich School of Music students. The university sits just west of the city centre and is only 200 metres from the McGill Metro station.
Location: 555 Sherbrooke St W, Montreal, QC H3A 1E3, Canada
7
McCord Stewart Museum
Know Canada inside and out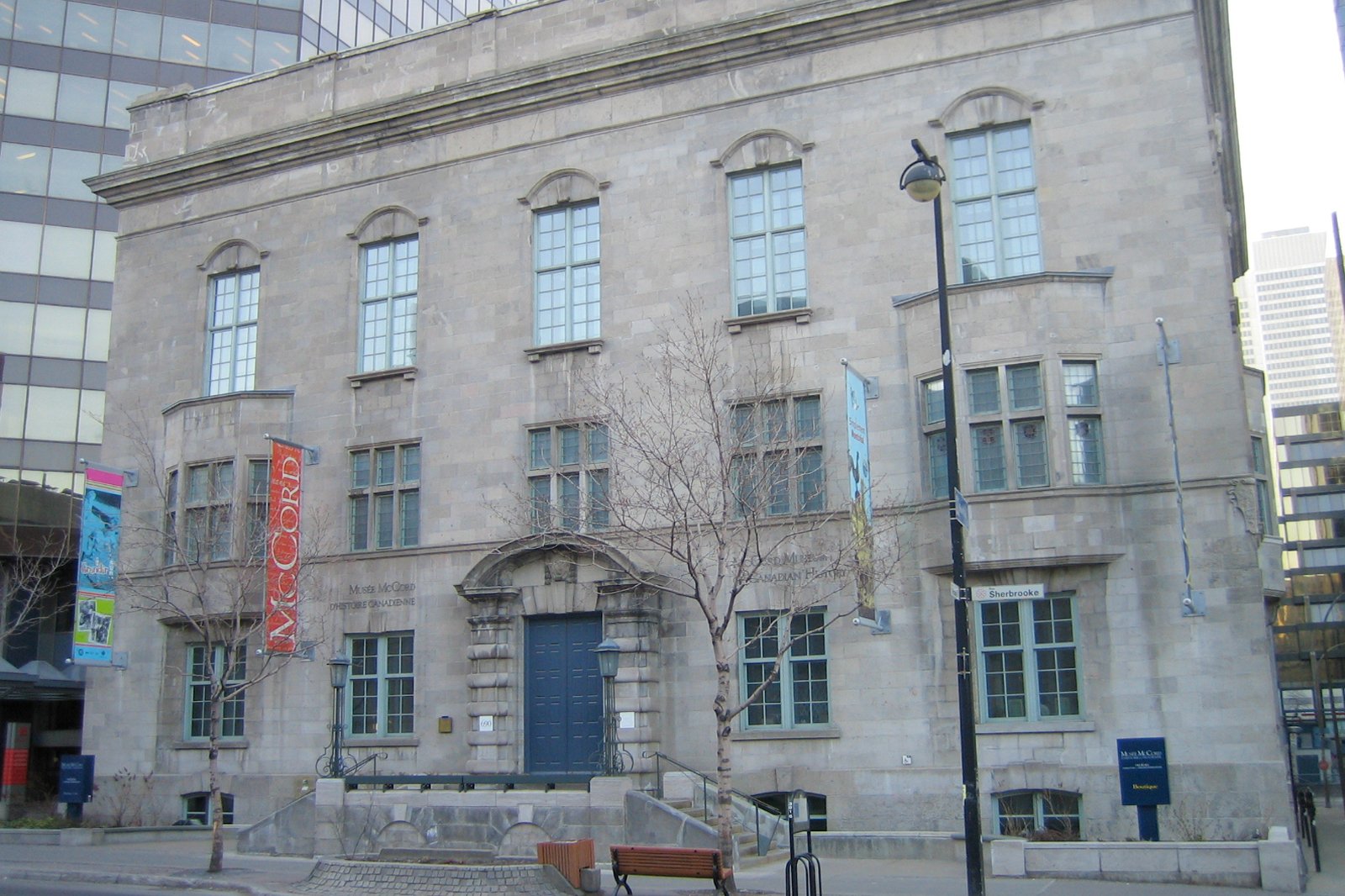 The McCord Stewart Museum is named after the family who assembled an impressive collection of native-Canadian costumes and objects since the end of the 19th century. Displaying textiles, photography, paintings and over 100,000 costumes and accessories both from indigenous and immigrant cultures, the McCord Stewart Museum is the right place to go if you want to fully and thoroughly grasp Canada. The museum is part of the McGill University, a stroll away of Downtown Montreal. The entrance of the museum is free on Wednesday evenings from 5 pm to 9 pm and every first Sunday of the month from 10 am to 5 pm.
Location: 690 Sherbrooke St W, Montreal, QC H3A 1E9, Canada
Open: Opening hours vary but are usually from 10 am to 5 pm
photo by FRED (CC BY-SA 3.0) modified
8
Saint-Michel Environmental Complex
Enjoy many fun activities in a huge park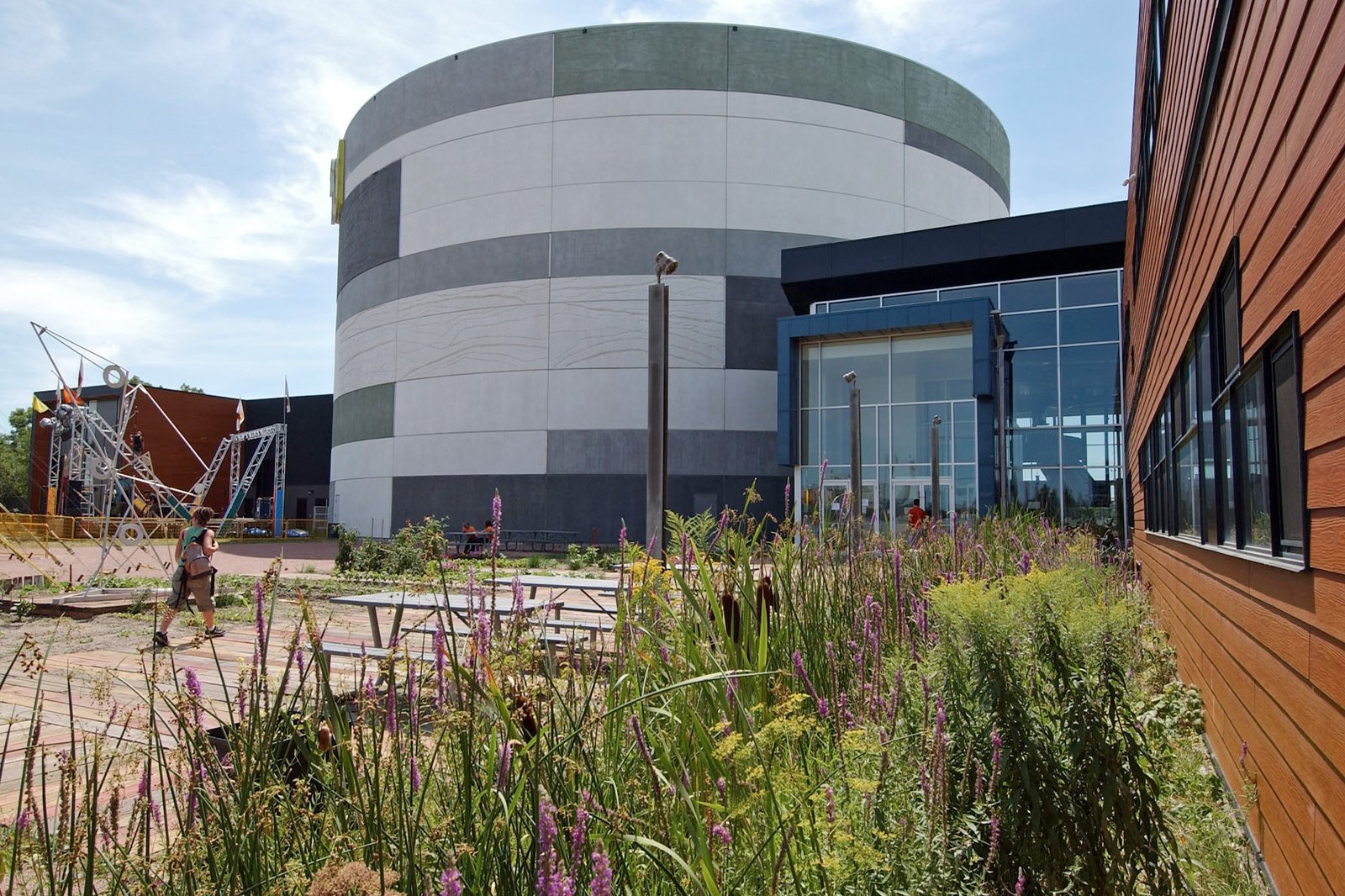 Settled on a former limestone quarry and city dump, the Saint-Michel Environmental Complex has become a 192-hectare multi-functional park home to large green spaces, sport facilities, recycling plants and a circus headquarters. The visit of the park is possible for a nominal fee, including the tour of the Cirque du Soleil compounds. The activities at hand in the park include snowshoeing and cross-country skiing in winter, cycling and skating in summer. Guided tours are also available.
Location: 2235 Michel-Jurdant Street, Montreal, QC H1Z 4N1, Canada
Phone: +1 514-872-1264
photo by Roxannedufourtohu (CC BY-SA 4.0) modified
9
Eat well for less than C$15 in Montreal
Sample classic dishes in iconic joints at cheap prices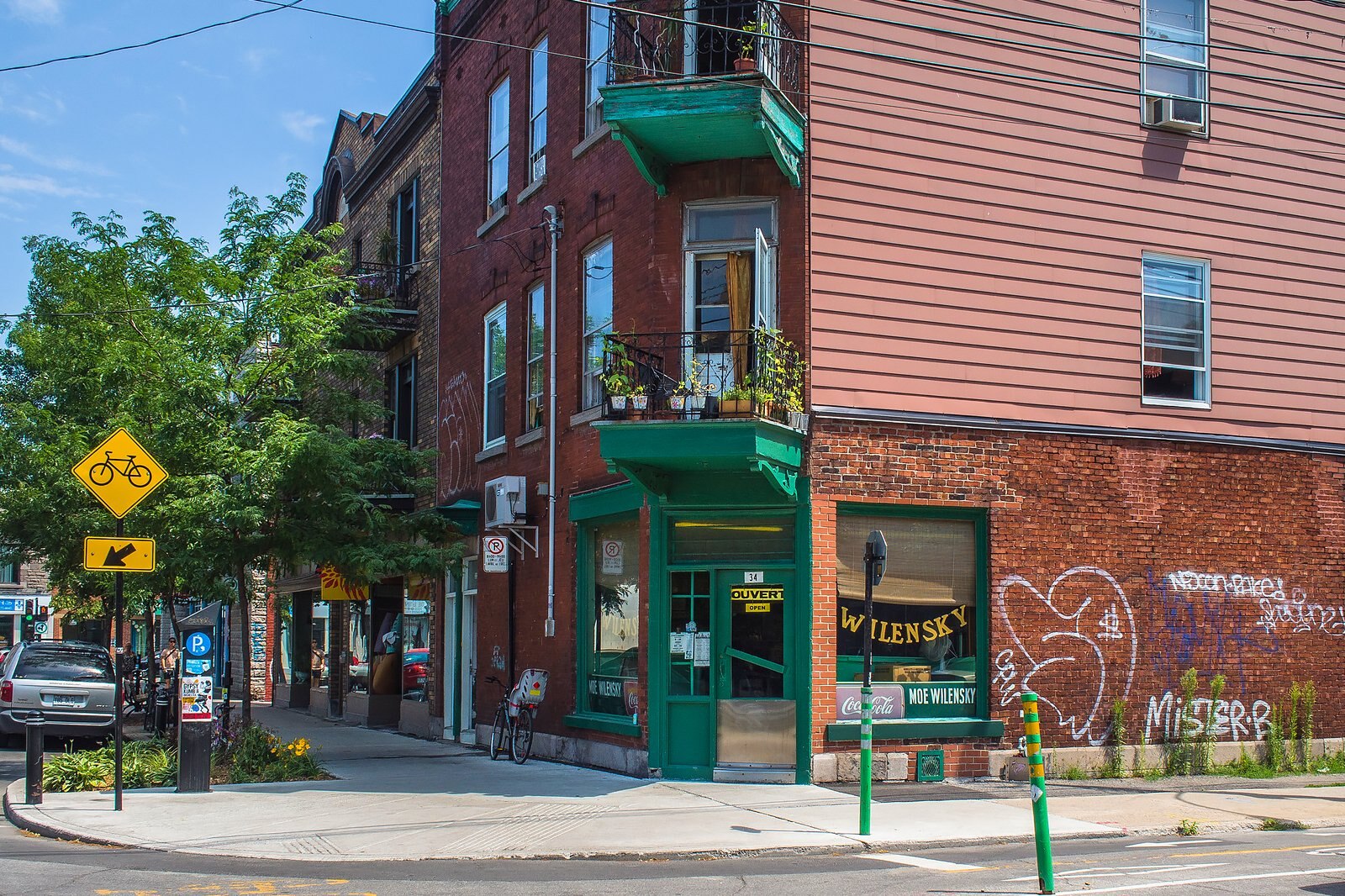 Not only you can eat well for less than C$15 in Montreal, but you'll also visit long-established venues that have become true institutions. Go to Wilensky's Light Lunch on Fairmount Avenue West in Miles End District. Their 'special' – a grilled all-beef salami with all-beef baloney served on a tasty roll with a hint of mustard – is a must-sample that costs less than C$5. Another iconic restaurant is Lester's Deli on Bernard Avenue, still in Mile End. Open for over 60 years, this vintage joint serves delicious meat sandwiches with a side of fries and a soft drink for around C$10. Last but not least, you can't leave Montreal without sampling a hearty plate of poutine – Canada's national dish. Head to La Banquise on Rachel Street East for a classic poutine that costs from only C$7.75.
photo by Chun Yip So (CC BY 2.0) modified
10
Bois-de-Liesse Nature Park
Discover a stunning diversified ecosystem 15 km north of the city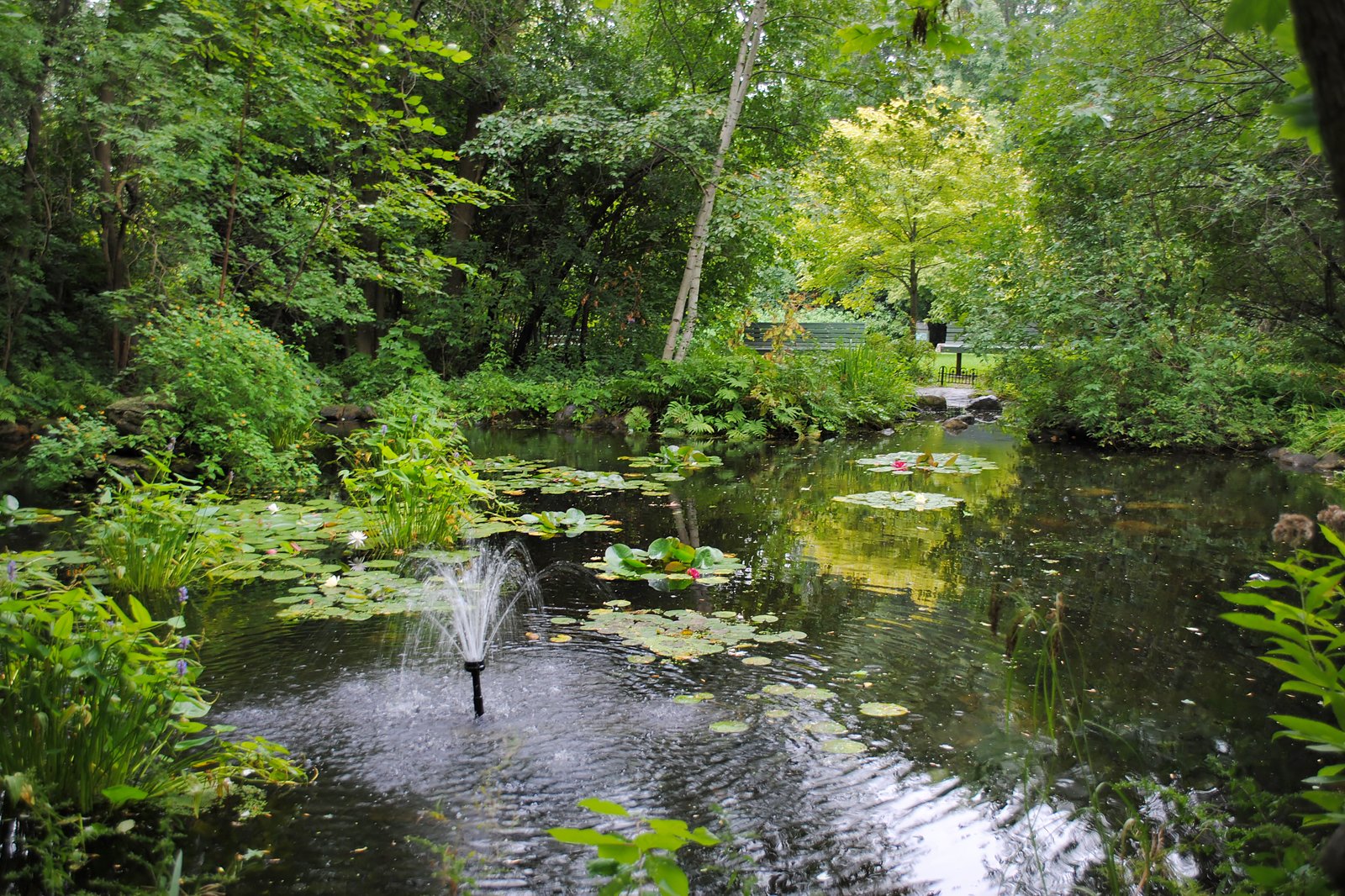 Couples
Families
Budget
Photo
Adventure
Established in 1984 and covering no less than 158 hectares, Bois-de-Liesse Nature Park is the right place to go if you want to take a breath of fresh air in a stunning natural environment. Featuring 13 km of hiking trails and 8 km of bike paths, the park is home to an impressive range of plants and animals. The highlights of the park include the 'attractions trail', which hosts discovery stations, and the splendid Bois-Francs forest, home to century-old black maple trees. Grab a picnic and go explore this preserved enclave of nature.
Location: 9432 Gouin Boulevard West, Pierrefonds, QC H8Y 1T4, Canada
photo by Lorraine Deslauriers, Nicolas Sauvé, Josiane Lévesque (CC BY 3.0) modified
Back to top