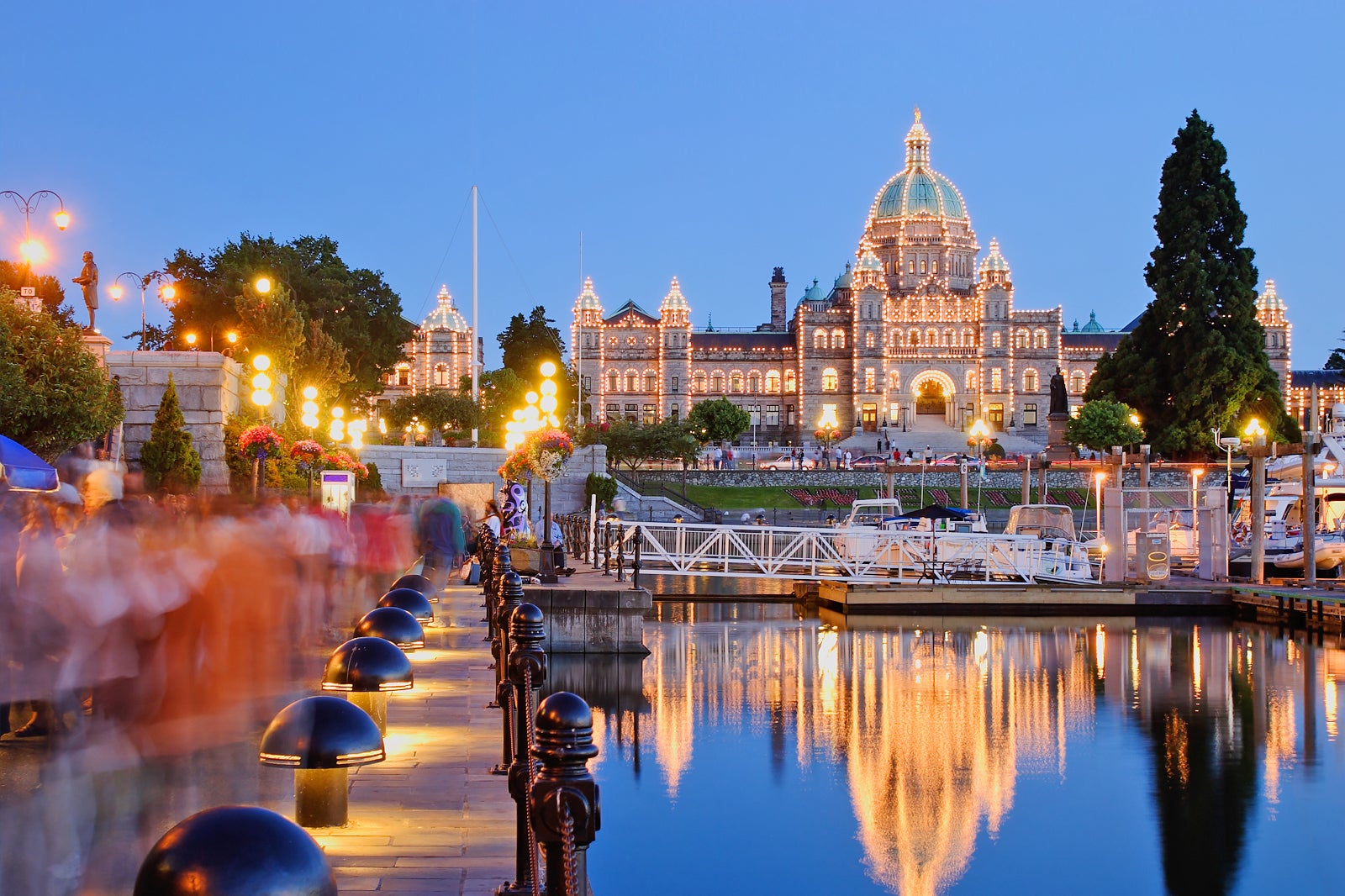 10 Date Ideas for Couples in Victoria, BC
Victoria's Most Romantic Places
Victoria is considered one of Canada's most romantic cities, thanks to its picturesque downtown area. It's dotted with Victorian buildings and the nearby harbour is home to most of the city's most iconic sights. The city is navigable on foot, allowing for intimate strolls by the city's charming landmarks. A horse-drawn carriage ride also promises good memories.
The Victoria Harbour ferries can take you to more of Victoria's most romantic places. You should also consider hopping on a floatplane to see the beauty of Georgia Strait and nearby Vancouver by air. Plan your escape with these date ideas for couples in Victoria, which include majestic castles and blooming gardens, as well as spa treatments just for 2.
1
Explore Hatley Park and Castle
A stately site you've seen in movies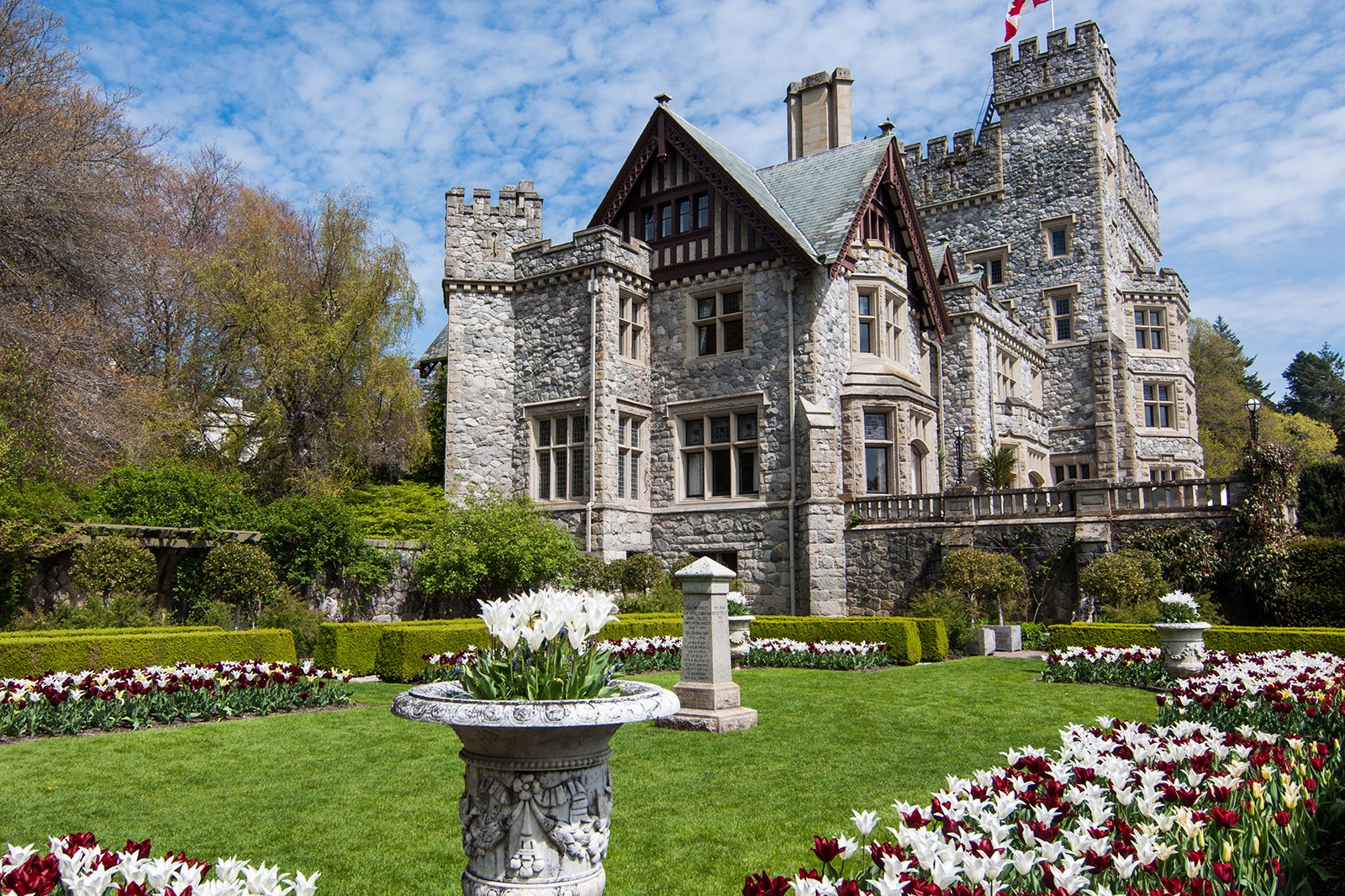 The majestic Elizabethan-style castle at the heart of this national heritage site is one of Victoria's most prominent 'movie stars'. It's shown in the hit '80s TV series MacGyver and has played the role of the X-Mansion in several X-Men films. The magnificent landmark occupies an estate with beautifully manicured gardens on Sooke Road in Colwood, around a half-hour drive east from downtown Victoria. Enjoy an intimate stroll through its rose, Italian, and Japanese gardens and have your couples' shot taken at its scenic lagoon. Come in spring for a backdrop of beautiful cherry blossoms.
Location: 2005 Sooke Rd, Victoria, BC V9B 5Y2, Canada
Open: Monday–Friday from 7 am to 7 pm, Saturday–Sunday from 9 am to 6 pm
Phone: +1 250-391-2666
2
Discover beautiful flower gardens
Enjoy a romantic walk among blooming nature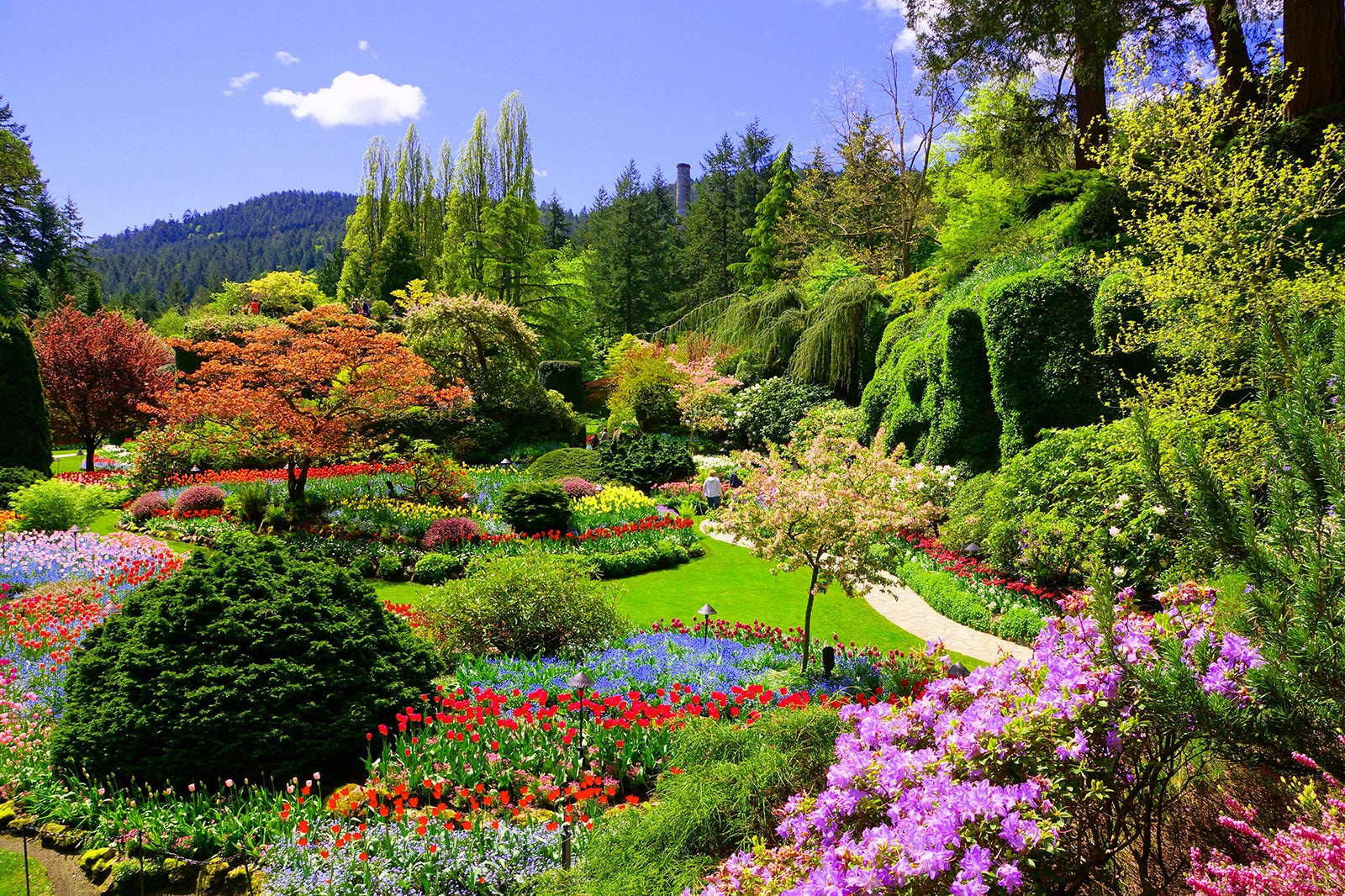 Victoria's collection of beautiful gardens offers you pleasant walks among nature's artistry. Abkhazi Garden is a romantic legacy of the namesake Georgian royal couple who moved to Canada and established the gardens back in 1946. You can stroll along the gardens' pathways through sloping grounds filled with colourful Japanese maples, rhododendrons, glaciated rocks, Garry oaks, ponds, and an intimate teahouse. You might also be interested to see Victoria's other beautiful gardens including Butchart Gardens in Brentwood Bay, and the herb and English gardens of Government House on Rockland Avenue.
3
Rent a double kayak
Take in the beauty of Victoria from its waterfront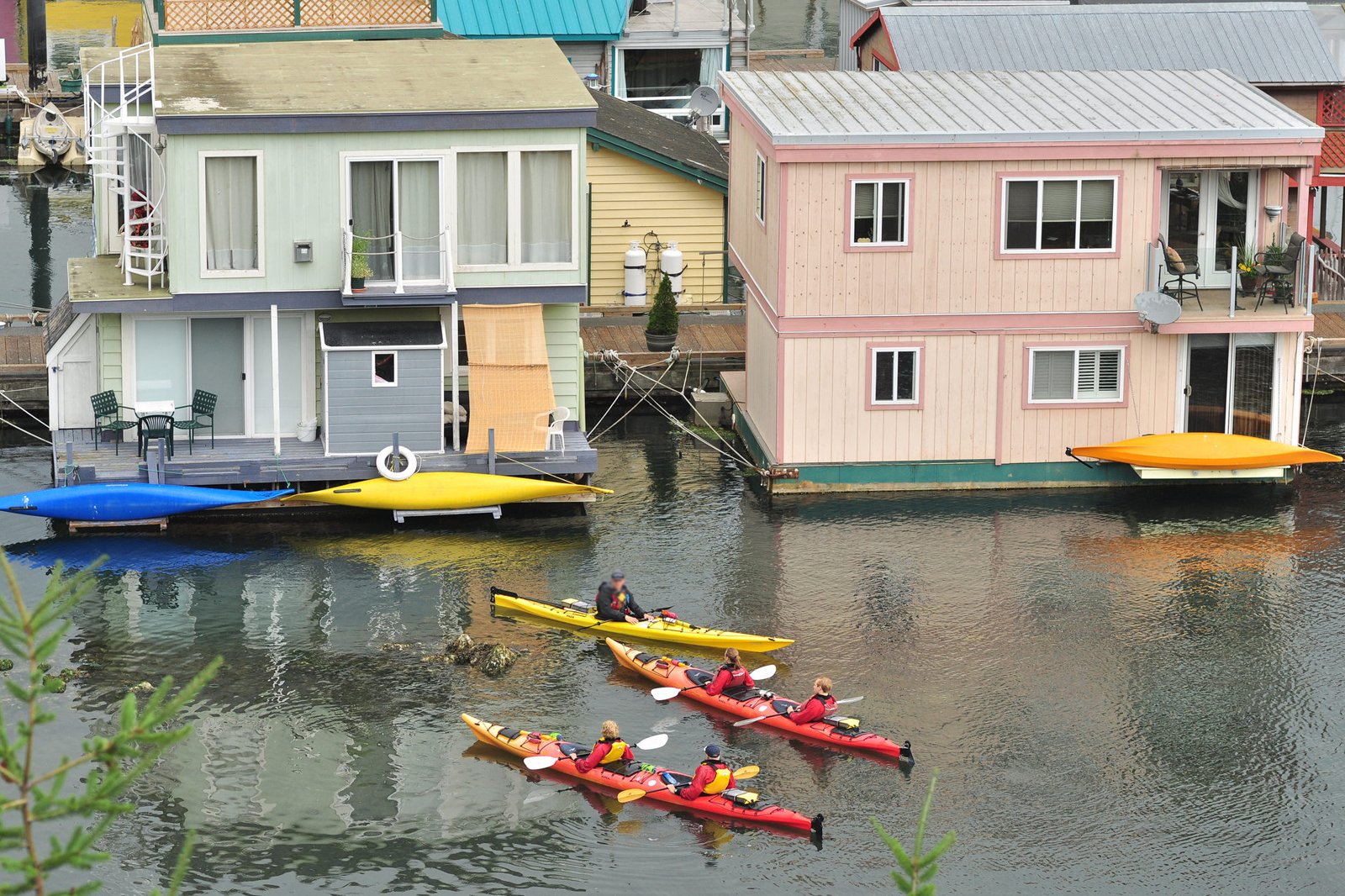 With your leisurely paddle strokes, you can admire the beauty of British Columbia's capital together from water level. Various tours offer kayaking trips around Victoria Harbour. They typically start off with practice paddling on land. Then, when you're both ready, you can settle into a sturdy kayak and push off from the shore, often with an accompanying guide in a separate kayak. The best moment of a kayaking-for-two experience is at dusk, when the sun slips under the horizon and Victoria's Empress Hotel and parliament buildings light up.
photo by Joe Mabel (CC BY-SA 2.0) modified
4
Ride in a horse-drawn carriage
Sightsee Victoria like a royal couple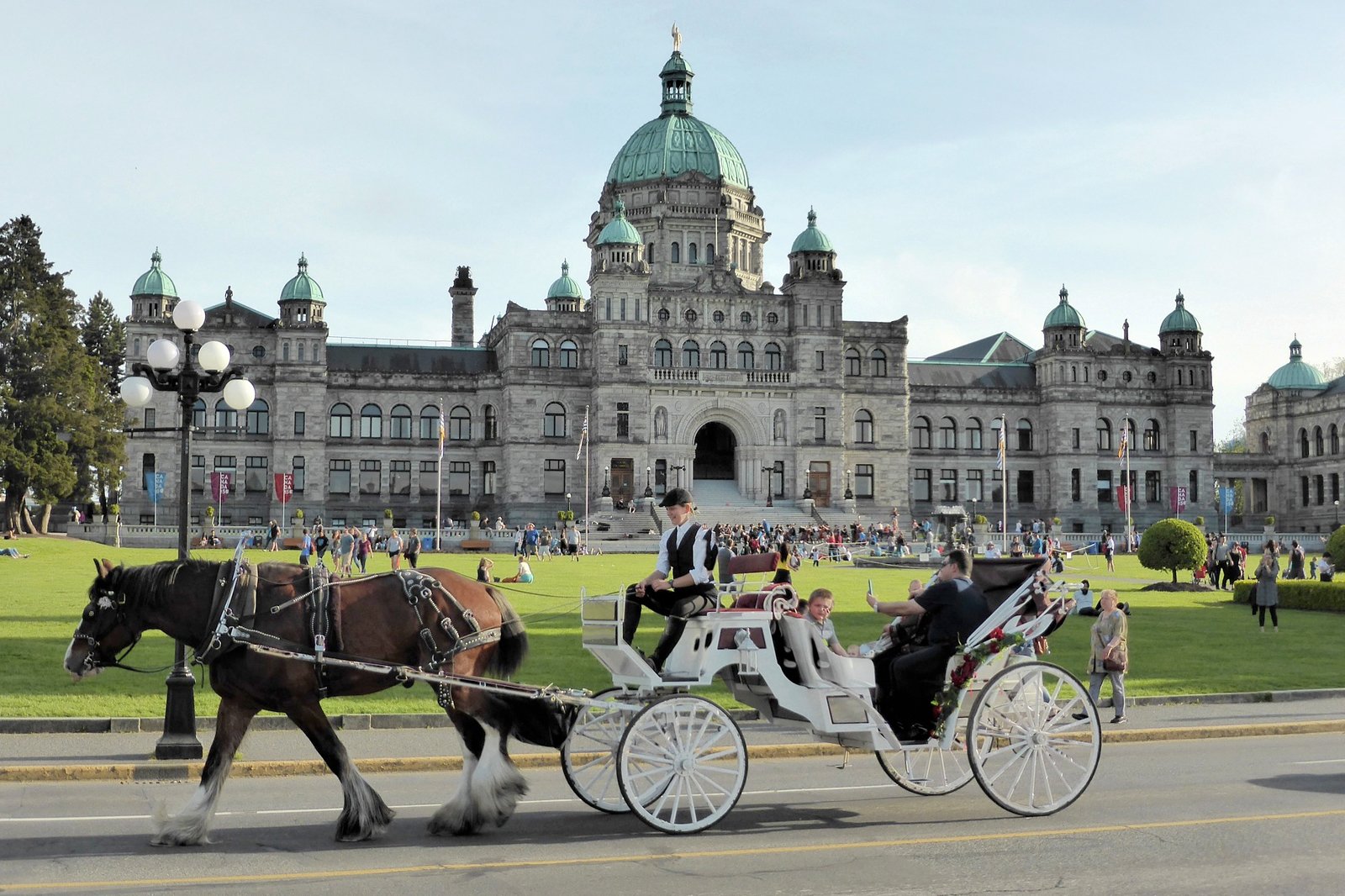 Enjoying Victoria's famous sites on a regal horse-drawn carriage can make up a big part of your experience. There are several tour operators providing rides in the city. Common routes take you past the classic tall ships of the Inner Harbour, the majestic Empress Hotel, and up to Beacon Hill Park, with its beautiful flower gardens and duck ponds. Personalised tours are also available, taking you on a half-hour ride with the driving telling stories about the lives of Victorians as you travel through charming heritage districts such as James Bay and the Salish Sea waterfront.
5
See Victoria from the air
Enjoy captivating views of British Columbia's coast from a seaplane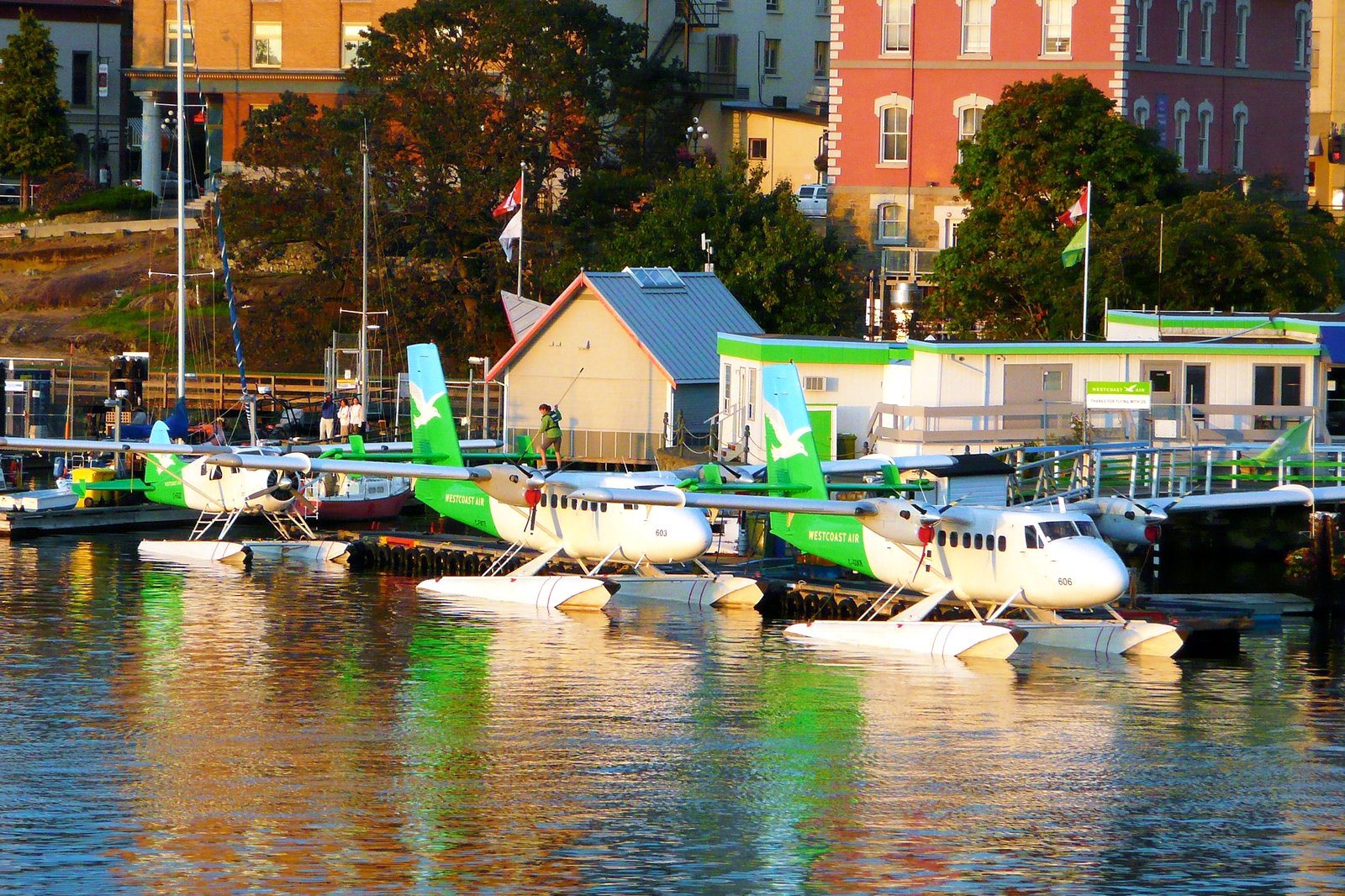 A scenic seaplane flight over the Gulf Islands can be a great highlight of your date out in Victoria. One of the prominent aerial tour providers operating off Victoria Harbour is Harbour Air Seaplanes. A typical flight lasts around half an hour – enough to showcase the dramatic coastlines with their spectacular tapestry of large islands and inlets. Soaring above British Columbia's lush parks and beautiful mountains, take a peek through the plane's windows or pose for your once-in-a-lifetime couples' shot.
Location: 950 Wharf St, Victoria, BC V8W 1T3, Canada
Open: Daily from 6.30 am to 7 pm
Phone: +1 250-384-2215
6
Unwind with a spa treatment
Enjoy pampering sessions designed for 2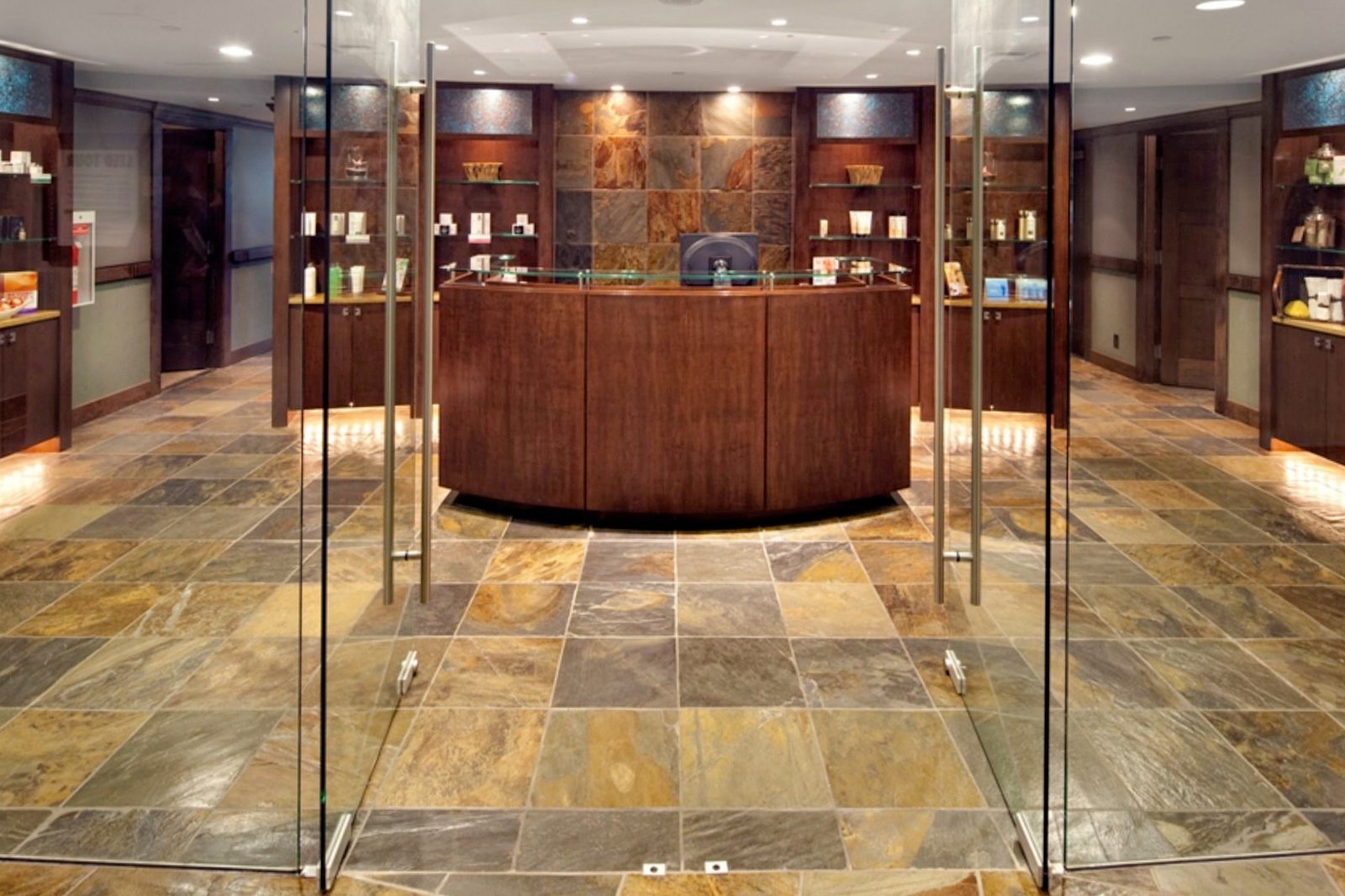 For total relaxation, you can head down to the many spas that dot Victoria's downtown and Inner Harbour area. Standalone spas like Sattva Spa on Government Street offer a "Couples Journey" that lasts 2.5 hours and includes massage and access to their tranquil mezzanine-level Lapis Lounge. The couples' spa experience at the Parkside Spa features a side-by-side Swedish Massage for 60 or 90 minutes and includes access to the Parkside Hotel's pool and hot tub. The Spa Magnolia has an intimate feel, with dimmed lights and soft music accompanied by organic tea and fruit-infused water served with their treatments.
7
Enjoy a scenic hike up Mount Tolmie Park
For full views over the city of Victoria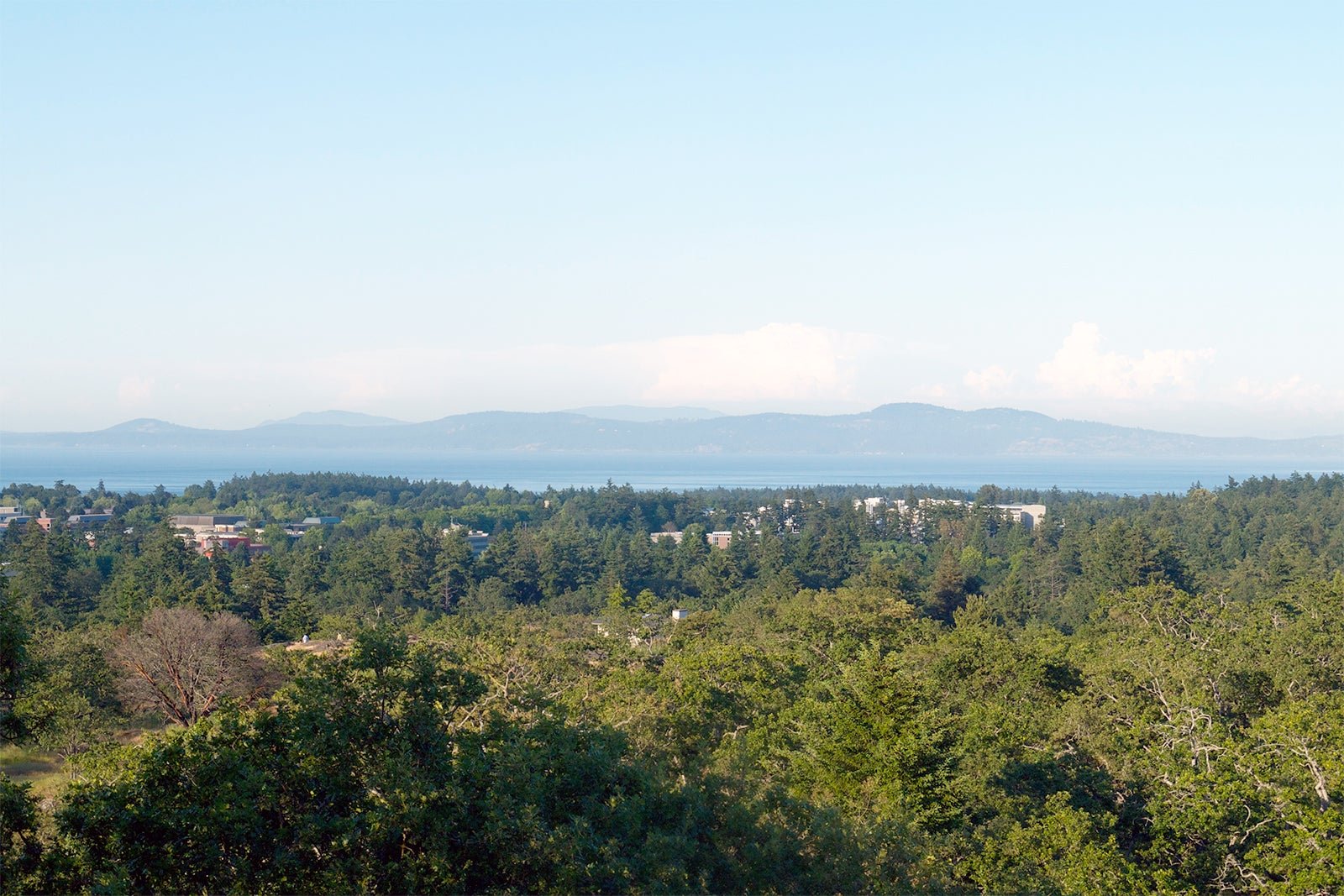 This scenic hill near downtown Victoria provides you with a series of fun hiking trails leading up to its peak, from where you'll be able to take in 360-degree views over the city. Mount Tolmie Park is just 15 minutes' drive from the Inner Harbour area and has gravel trails that loop around its park area, meaning that you don't need special hiking skills to do it. Near the top, there's a vast concrete platform serving as an observation space. Various picnic spots offer great viewing angles, so it can be a good idea to bring you lunch on the climb.
Location: Mayfair Dr, Victoria, BC V8P 4P9, Canada
Phone: +1 250-475-1775
photo by JustSomePics (CC BY-SA 4.0) modified
8
Go on a wine tour in the Saanich Peninsula
Discover BC's beautiful wine country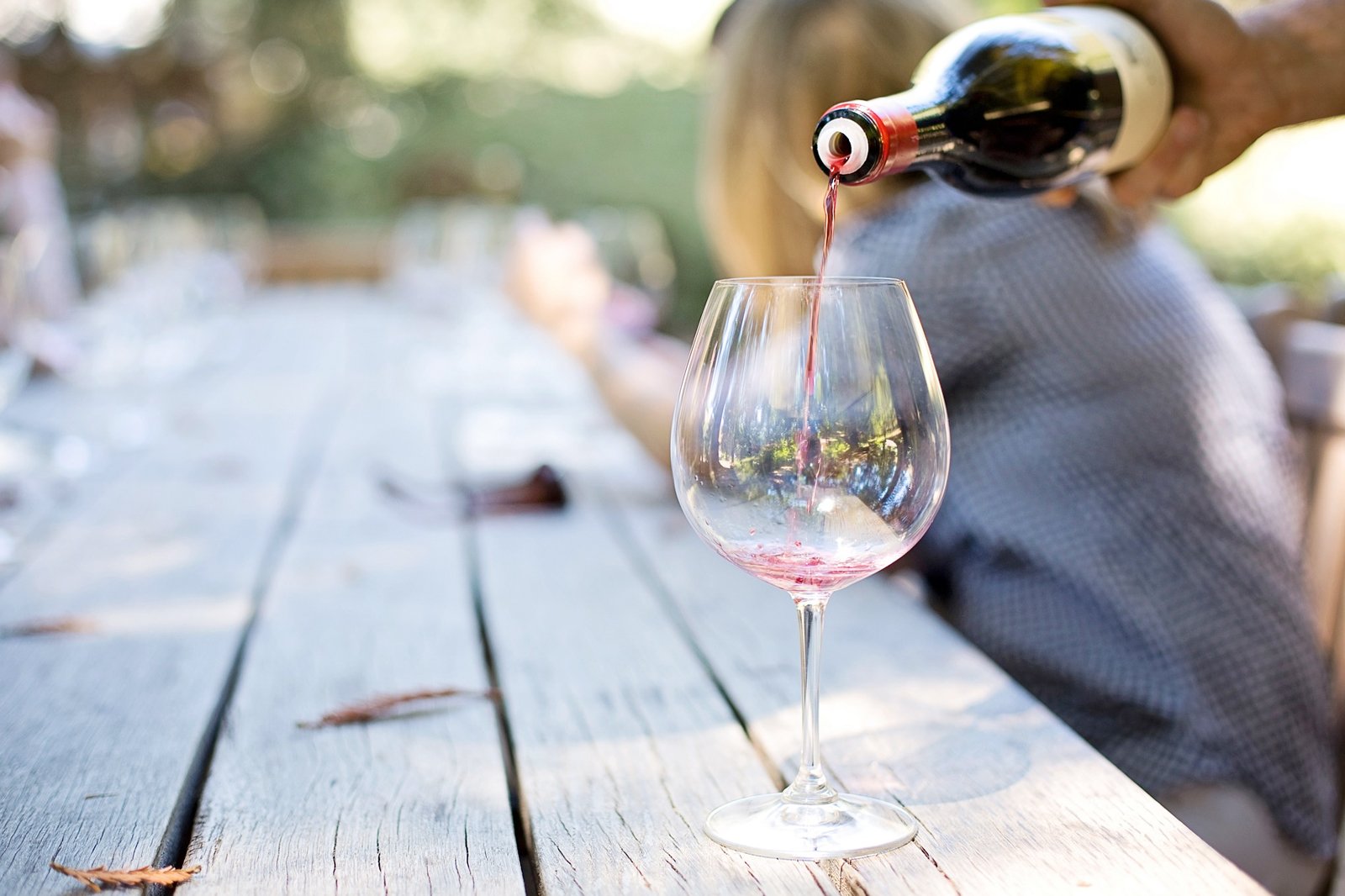 Wine tours can be a great way to combine sightseeing with tasting some of the flavours of British Columbia's wine country. The main wine producing areas here include the Saanich Peninsula and the Cowichan Valley, which are home to some of the island's oldest yet most picturesque wineries. You get to explore a scenic countryside and visit vineyards that host the island's exceptional fine wines, with notable labels ranging from Averill Creek's pinot noir to Blue Grouse's Black Muscat.
9
Set sail on a romantic dinner cruise
With great views of Victoria's outer and inner harbour areas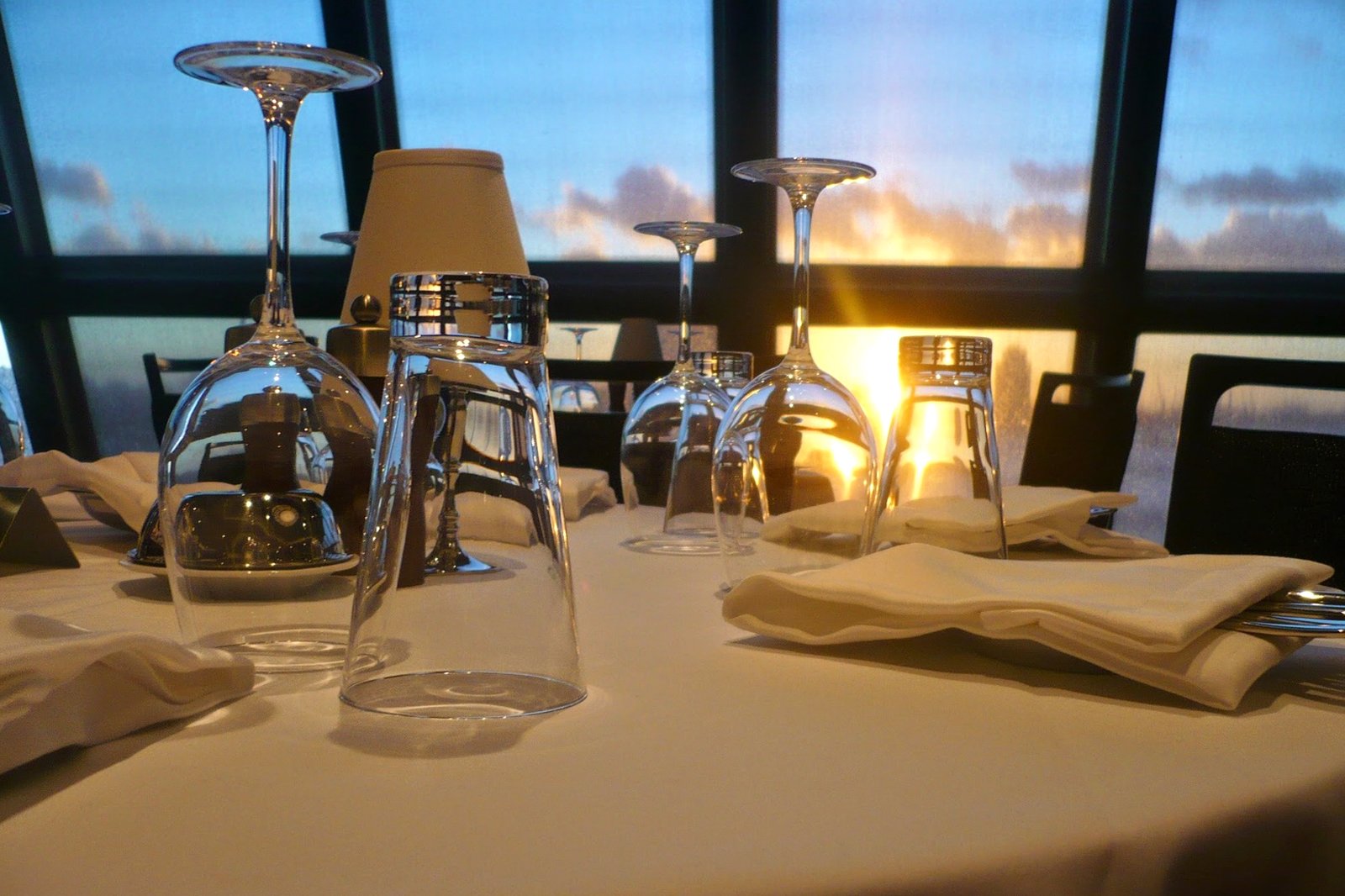 Couples
Food
Nightlife
Luxury
You'll find no shortage of cruise operators along Victoria's harbourside, most of which offer whale-watching as part of their packages. A few, like Orca Spirit Adventures and Fantasea Charters, offer fabulous evening cruising with buffet dinners, which also show you wonderful angles of the outer and inner sections of Victoria Harbour. With most charter services, you can even map out your own personalised tour itinerary and they can help make your special day happen.
10
Watch the sunset from Ogden Point
Walk the whole length of the breakwater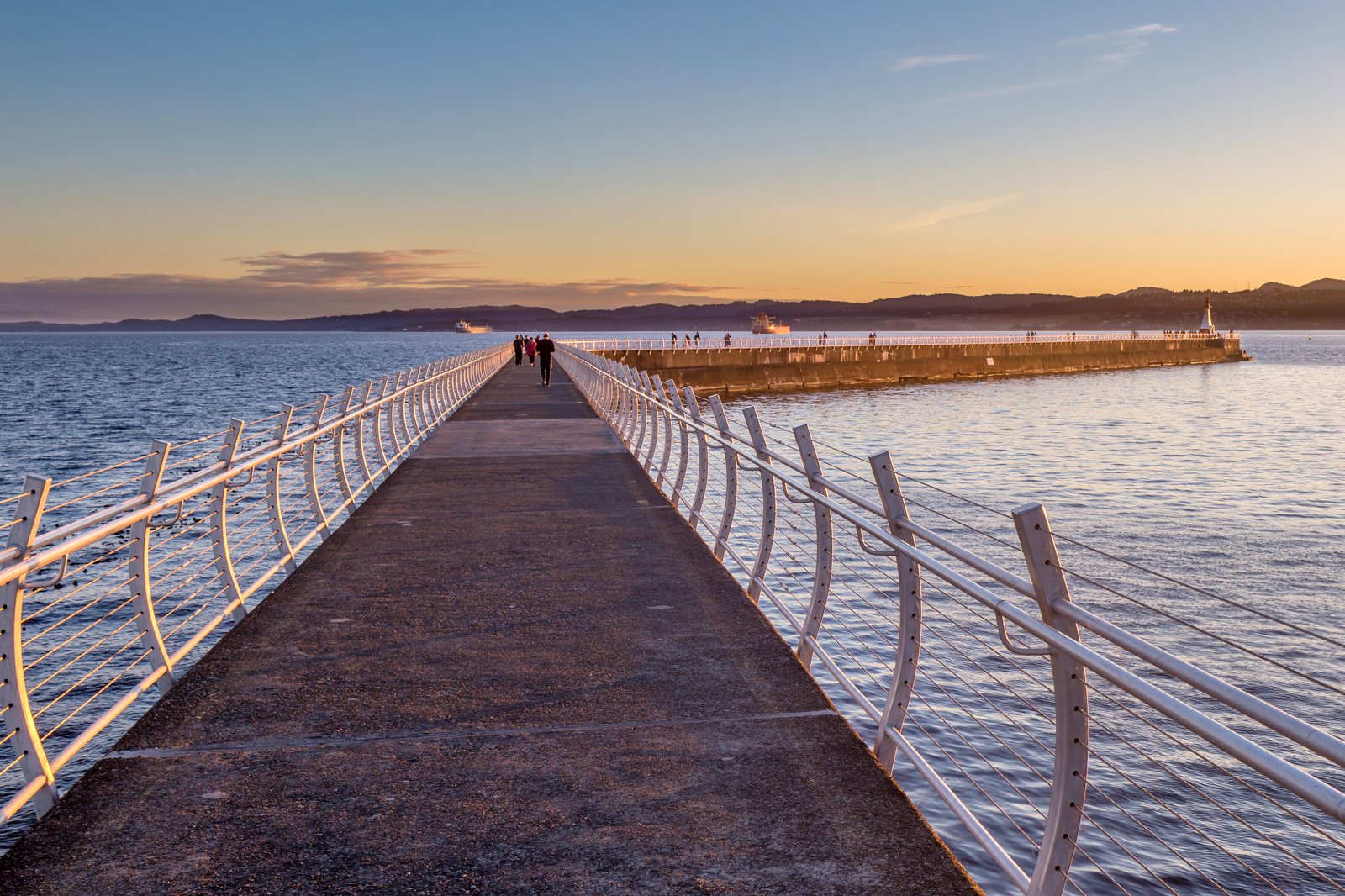 Looking for an afternoon out to unwind against the ocean and sunset? The Breakwater of Ogden Point, right off Dallas Road, can be a great idea. It's where you'll be able to enjoy one of the most scenic walks in Victoria. Walk out to the end of the long breakwater with the waters of the Strait of Juan de Fuca on both sides, and have your couples' shot taken against the stunning backdrop of an open seascape and mountains. There's a bistro and café on site, great for casual dining with occasional live music.
Location: Dallas Road, Victoria, BC V8V 1A1, Canada
photo by Michal Klajban (CC BY-SA 4.0) modified
Back to top