10 Things to Do in Banff with Kids
Best Family-Friendly Places in Banff
Planning a fun family trip to the beautiful Banff National Park? This list of great things to do in Banff with kids should help you. In and around the cosy town, there are some interesting historical sites where the little ones can go on treasure hunts while learning about the town's colourful past, as well as great recreational spots for swimming, skating, and curling.
Some of the best family-friendly places in Banff are just outside of town. You can meet up with a grizzly in a wildlife refuge or enjoy a host of fun wintertime activities. Go skiing around a mountain resort, toboggan down snowy slopes, or enjoy sightseeing through scenic meadows on a sleigh ride.
1
Meet a grizzly at the Grizzly Bear Interpretive Centre
Get up close with Boo, the orphaned bear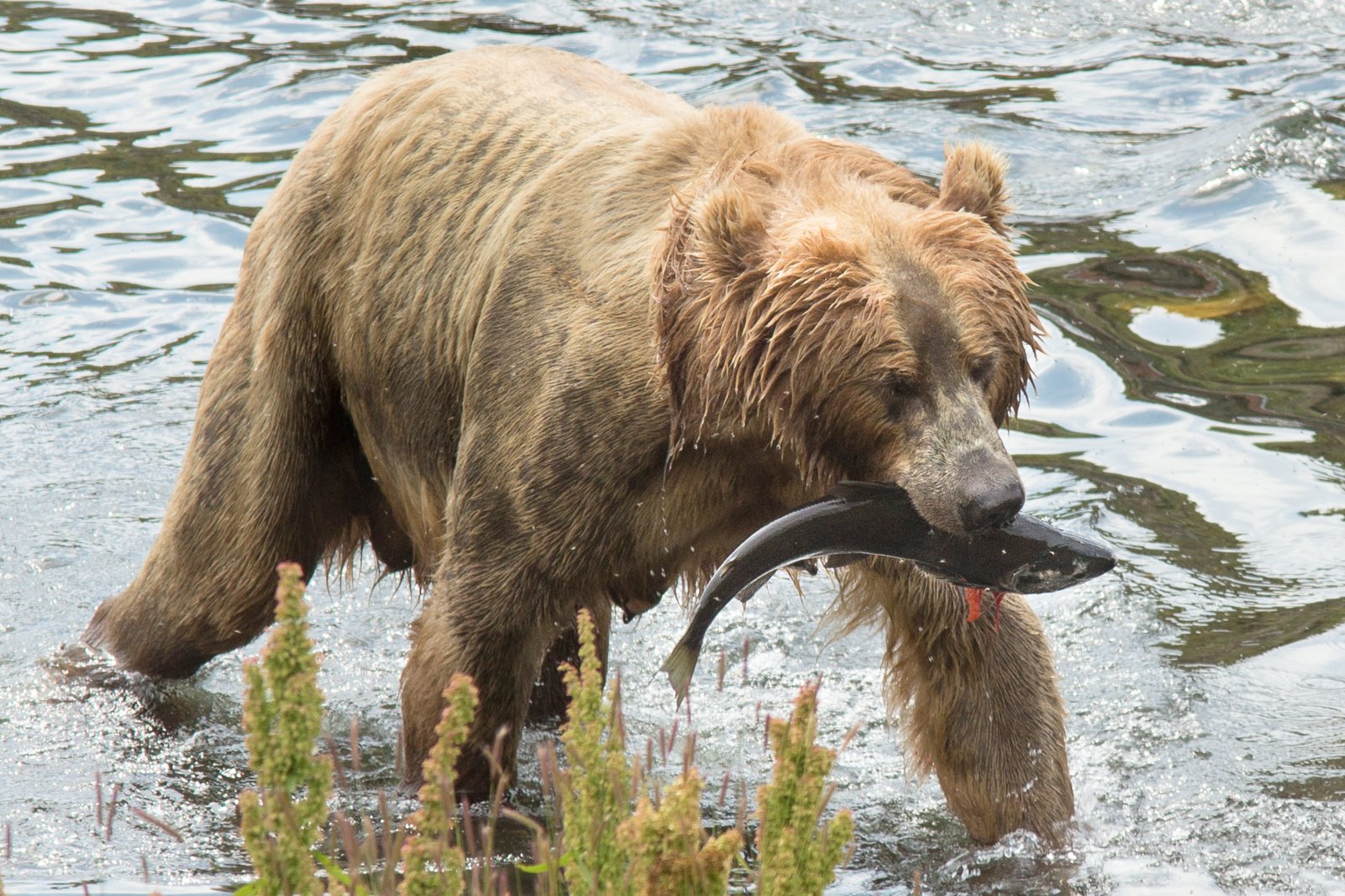 Want to see a grizzly bear up close? You can head up to Grizzly Bear Refuge (also called the Grizzly Bear Interpretive Centre) at Kicking Horse Mountain Resort. It's home to Boo, an orphaned grizzly who forages inside the resort's 20-acre mountainside wildlife refuge. Guides provide you with insights on Boo's life and antics as you watch him play. You can get close views thanks to the protective fences. Rates are around $30 for adults and $15 for kids 12 and under.
Location: 1500 Kicking Horse Trail, Golden, BC V0A 1H0, Canada
Open: December–April: Sunday–Thursday from 8.30 am to 5 pm, Friday–Saturdays from 8.30 am to 8 pm
Phone: +1 866-754-5425
2
Picnic and play at Central Park
Enjoy Banff's fun and scenic riverside spot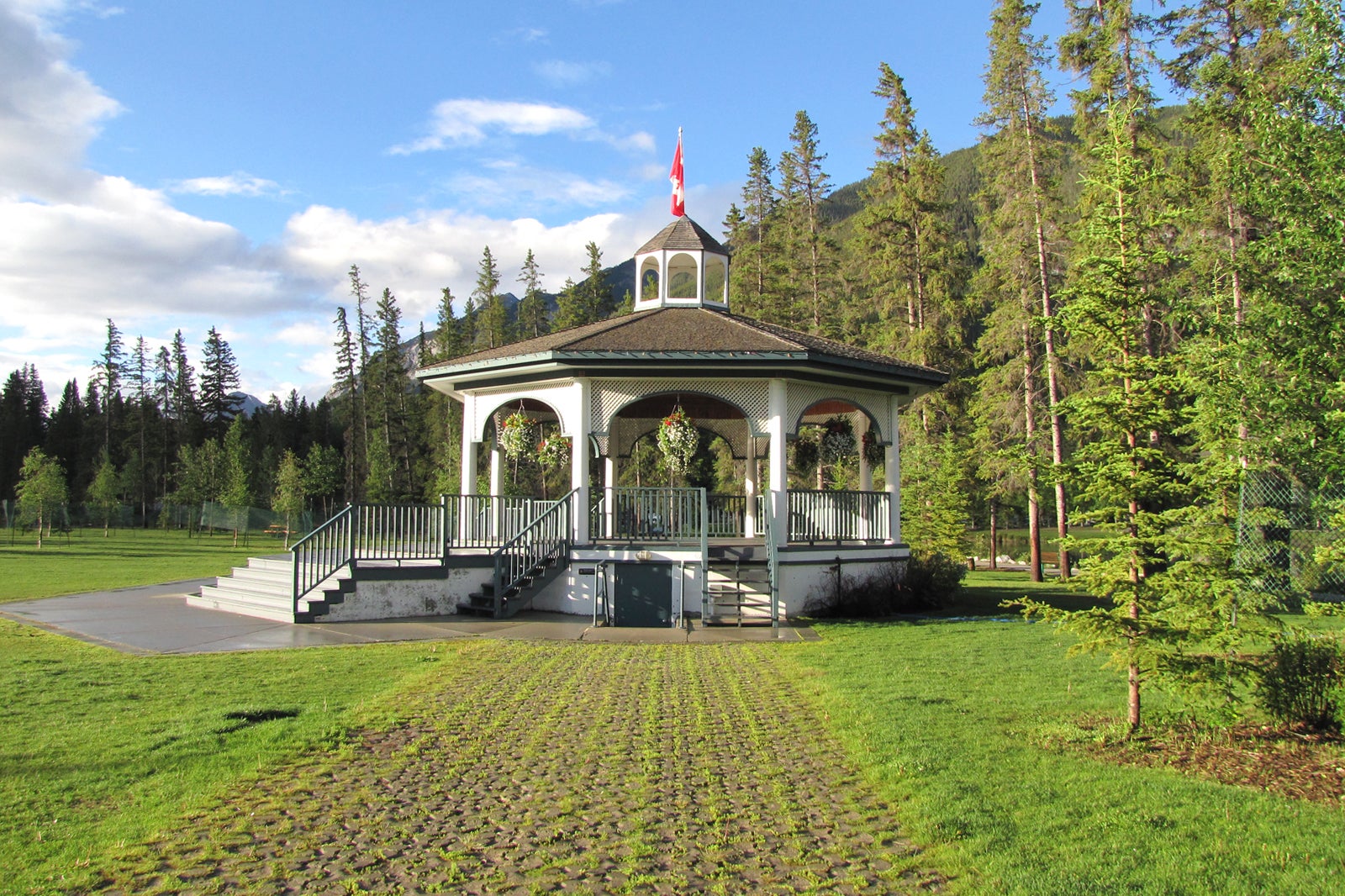 This park on the northern bank of the bend in the River Bow in Banff offers wide open spaces where you can enjoy a picnic in the summer months (between June and September), with the majestic alpine landscape in view. The kids can run and play on Central Park's smooth tree-lined lawns, in the large kids' playground, or on the soccer field. Mum and dad can simply lie down on the grass under the sun and take in the lovely scenery and the sounds of the calm Bow River.
Location: 110 Bear St, Banff, AB T1L 1A1, Canada
3
Join the treasure hunt at Whyte Museum
Learn about early settler life in the Canadian Rockies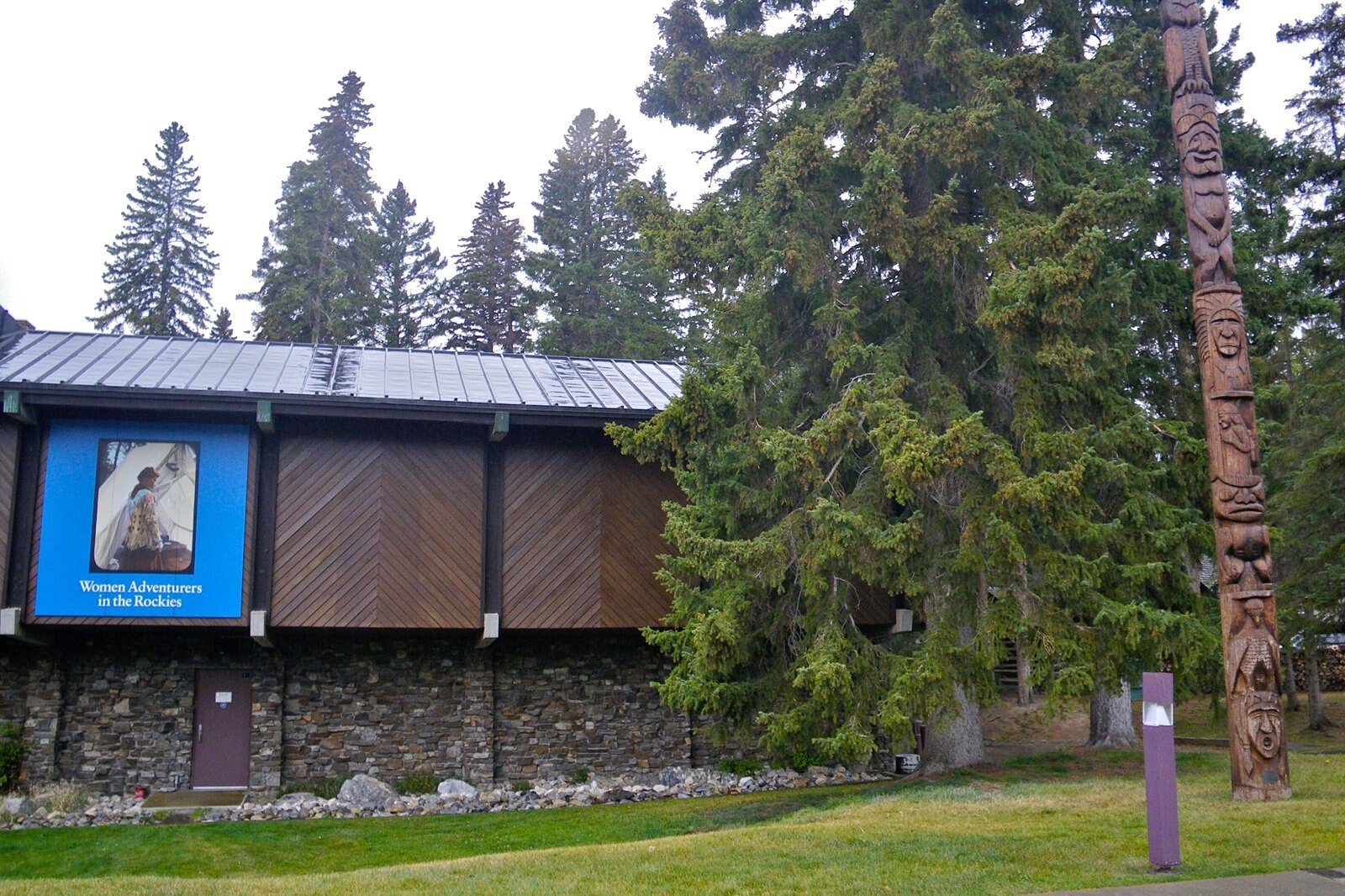 Just a hop north from the lovely riverside Central Park, Whyte Museum of the Canadian Rockies serves as a fun stop in Banff for families. It's big on landscape paintings by its namesake founders, together with exhibits that show the life of settlers in the Rockies over a century ago. The museum offers treasure hunts for kids, which introduce them to Banff's history in a fun way. Outside, you can find a collection of preserved heritage wood cabins. Tickets are around $10 for adults and free for kids under 12.
Location: 111 Bear St, Banff, AB T1L 1A3, Canada
Open: Daily from 10 am to 5 pm
Phone: +1 403-762-2291
4
Learn about native wildlife at Banff Park Museum
Discover the natural history of Banff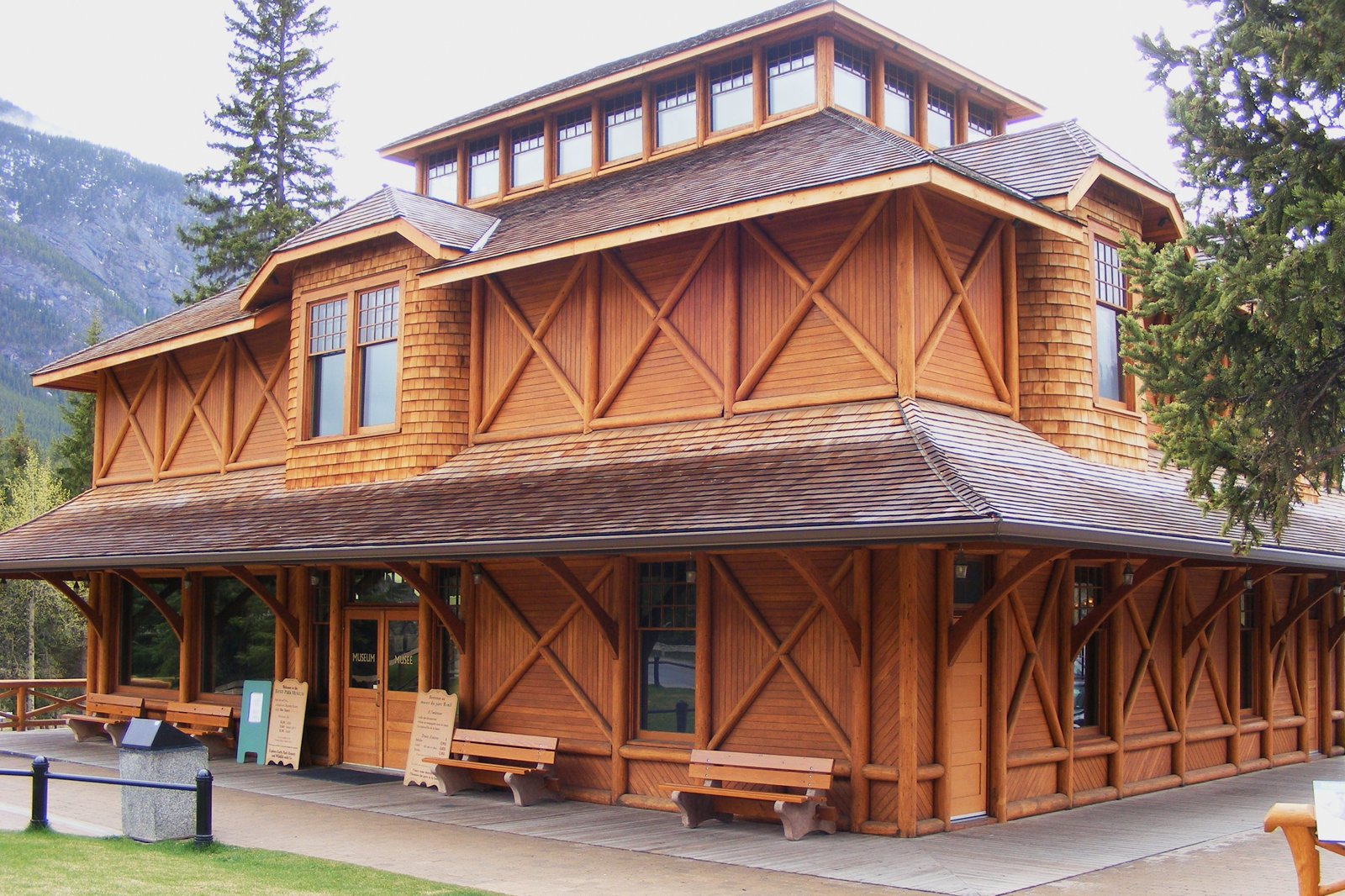 Housed in a giant log cabin by the Bow River, Banff Park Museum is Western Canada's oldest natural history museum. It contains a variety of exhibits that showcase the diverse wildlife of the Canadian Rockies. You'll find thousands of different botanical and zoological specimens in its collection, ranging from vintage stuffed animals such as grizzlies and elk, to exhibits of highland birds, bees, and flowers. You'll be inspired by the fine art of taxidermy on display, as well as the amount of care put into the vast collection.
Location: 91 Banff Ave, Banff, AB T1L 1K2, Canada
Open: Daily from 10 am to 6 pm
Phone: +1 403-762-1558
photo by Diannaa (CC BY-SA 3.0) modified
5
Go skiing at Mount Norquay
Banff's family-friendly ski resort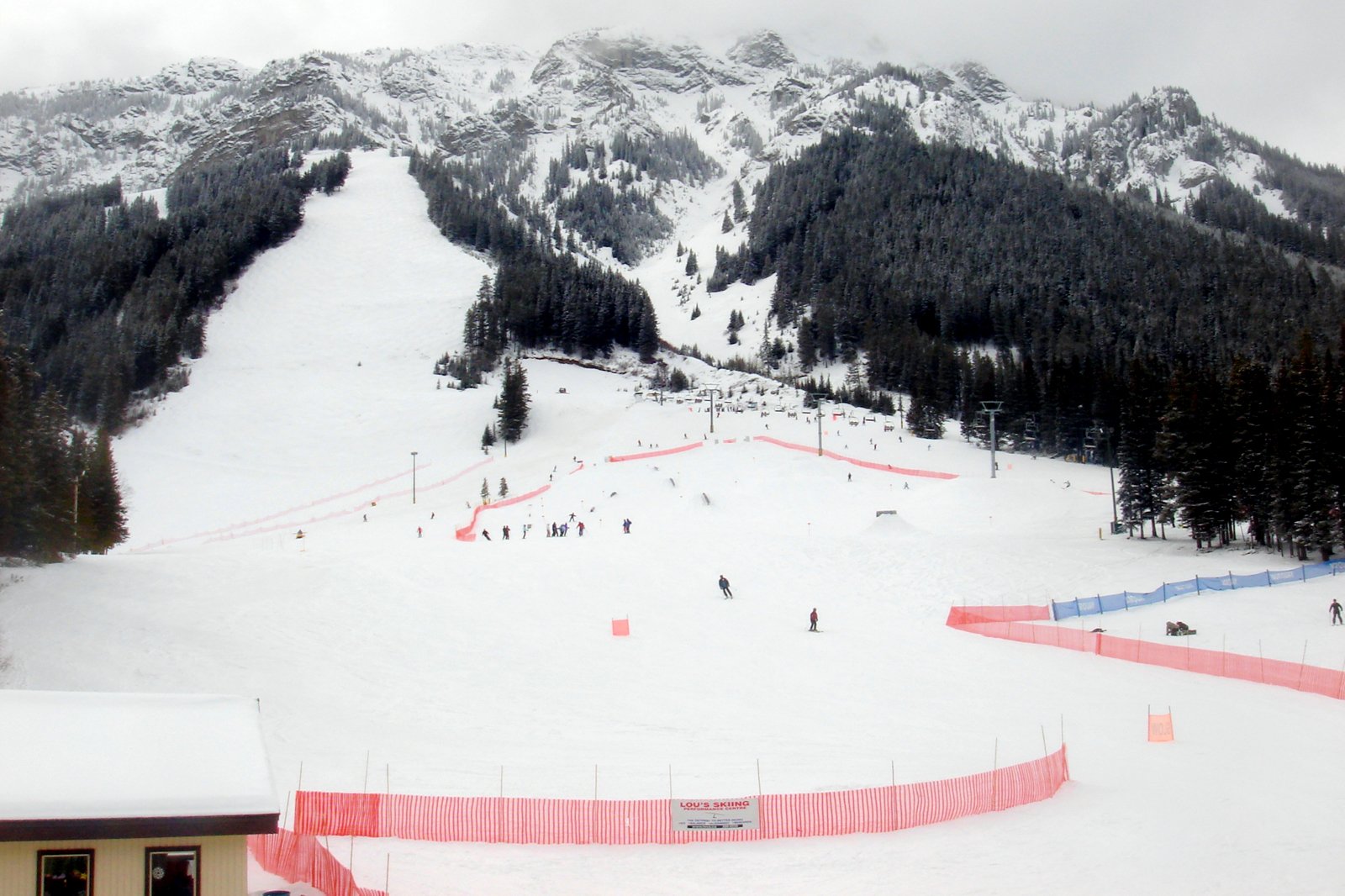 The scenic drive up to Mount Norquay is as much an attraction as the destination itself, which is the smallest of Banff's 3 most popular ski hills. Steep hairpin turns offer stunning alpine views, and a viewpoint near the top has red chairs where you can pause and take it all in before reaching the top. Some locals consider the chairlift ride up is better than the Banff Gondola ride to Sulphur Mountain. You can join lessons on the gently inclining bunny slopes if you're new to skiing, and kids can ride down them on tubes. Lift tickets are from around $24.
Location: Mount Norquay Road, Banff, AB T1L 1B4, Canada
Open: September–October: daily from 11 am to 6 pm
Phone: +1 403-762-4421
photo by Qyd (CC BY-SA 2.5) modified
6
Go tobogganing around town
It's snowy fun for everyone
In the winter, you're treated to plenty of sloping terrain for tobogganing fun right outside Banff Town. Toboggans and sleds are widely available for rent in town. Just a few minutes' drive south, between Bow River and the Fairmont Banff Springs hotel is Spray Meadows Hill, which locals love to slide down. Cascade Ponds, around 10 minutes' drive north from town, is a great family picnic spot in the summer, which provides fun and safe slopes in the winter – great if you have tots in tow.
7
Ice skate at The Fenlands Banff Recreation Centre
An indoor rink for the whole family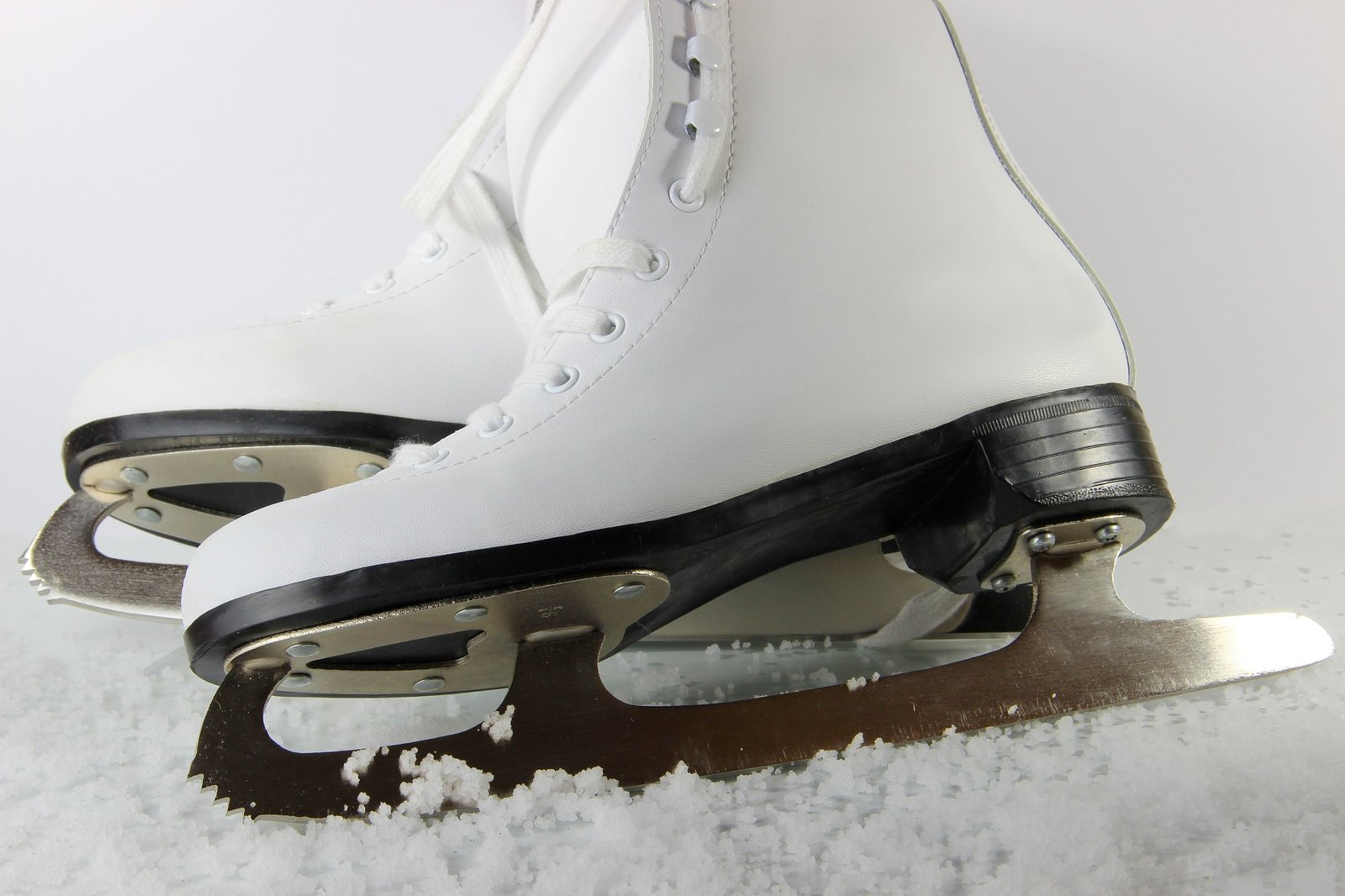 The whole family can enjoy ice skating indoors and play ice hockey on the two rinks of Banff's community facility, one of which is National Hockey League-sized. Located just outside of town, The Fenlands Banff Recreation Centre is also home to the Banff Curling Club. You can often see club members practice, compete, and basically have fun during their regular bonspiels held at the centre. You can usually join in on the fun and learn to curl over the weekends.
Location: 100 Mt Norquay Rd, Banff, AB, Canada
Open: Daily from 8.30 am to 8.30 pm (Saturdays from 9 am)
Phone: +1 403-762-1235
8
Take a sleigh ride through Banff National Park
Journey through a winter wonderland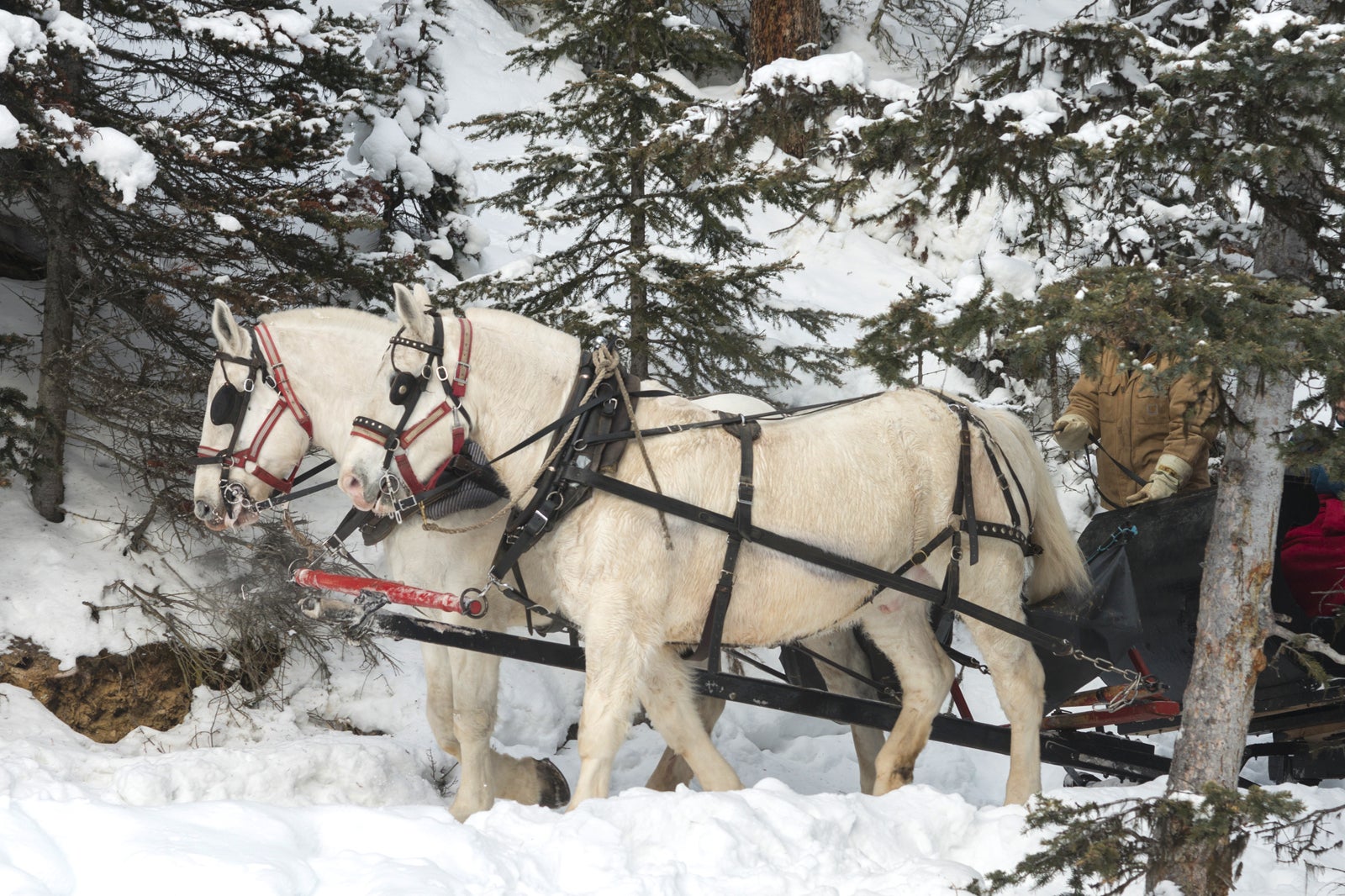 Couples
Families
Photo
Adventure
Consider a memorable winter tour through Banff National Park on a fun sleigh ride. You get to ride in a wood-crafted sleigh, usually pulled by a pair of majestic Clydesdale horses. It'll take you over some of the most scenic meadows and foothills of the Canadian Rockies. Along the journey, you can cuddle up in a warm blanket while the sleigh crosses stunning snow-covered landscapes. Warner Stables, just outside of Banff Town, is home to the Banff Trail Riders, who provide popular horseback tours and sleigh rides.
Location: 1 Sundance Rd, Banff, AB T1L 1B9, Canada
Open: Daily from 8 am to 9 pm
Phone: +1 403-762-4551
9
Swim at Sally Borden Fitness and Recreation
Get fit and active at Banff's sporting facility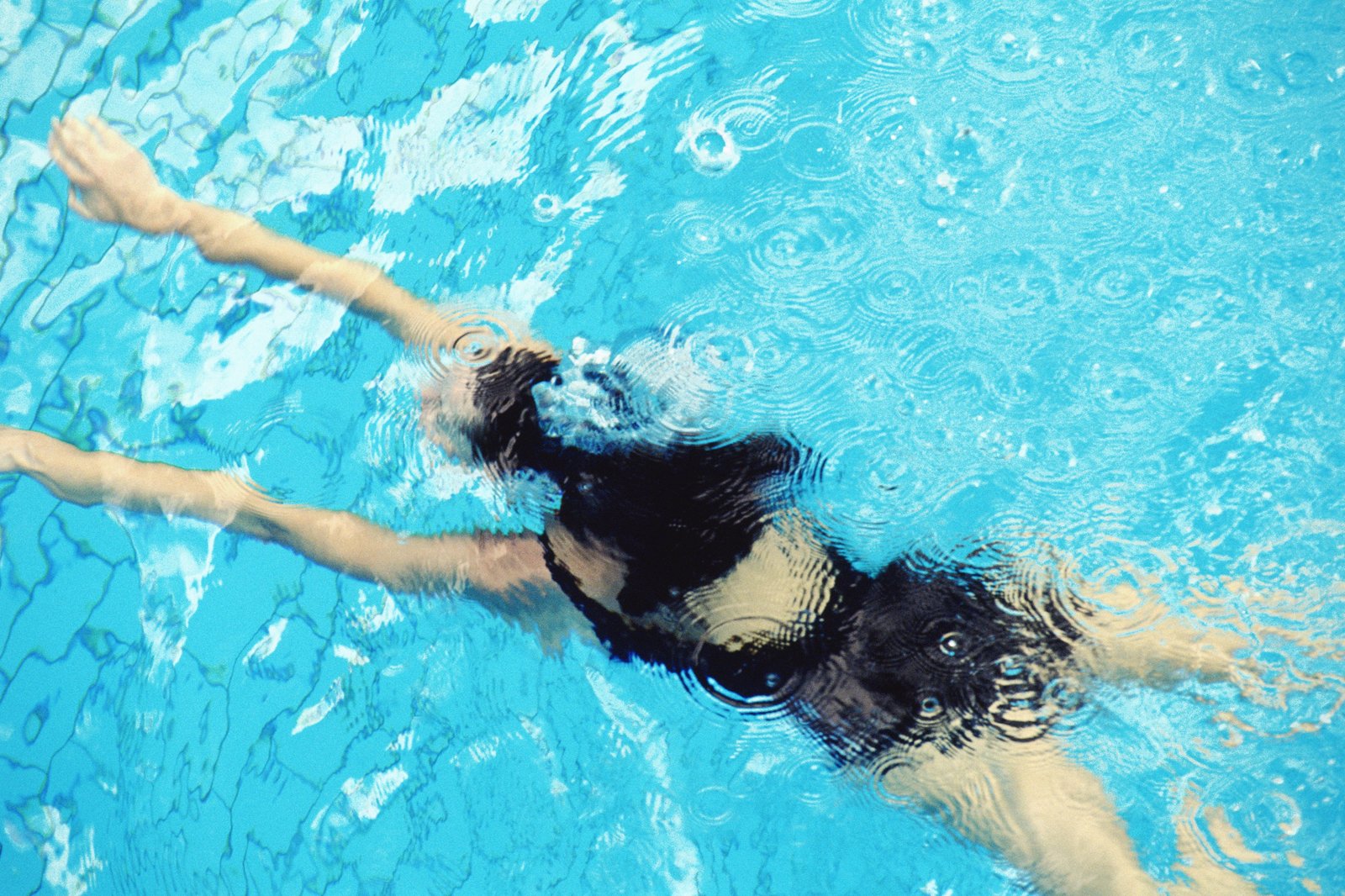 Together with the kids, you can make a splash at the indoor swimming pools of Sally Borden Fitness and Recreation, near Banff's Bow River trail. The 25-metre pool has a glass roof that allows you to enjoy the view of the majestic snow-capped peak of Sulphur Mountain while you swim. For some soothing warmth, you can try the Jacuzzi hot tub, wade in the heated pool, enter the steam rooms, and soak up some rays on the outdoor sundeck. This fitness facility also houses a full gym where you can work out.
Location: 107 Tunnel Mountain Dr, Banff, AB T1L 1H5, Canada
Open: Daily from 6 am to 10 pm (Saturdays and Sundays from 7 am)
Phone: +1 403-762-6450
10
Rail-grind at Banff Skateboard Park
Watch skaters do tricks up in the Rockies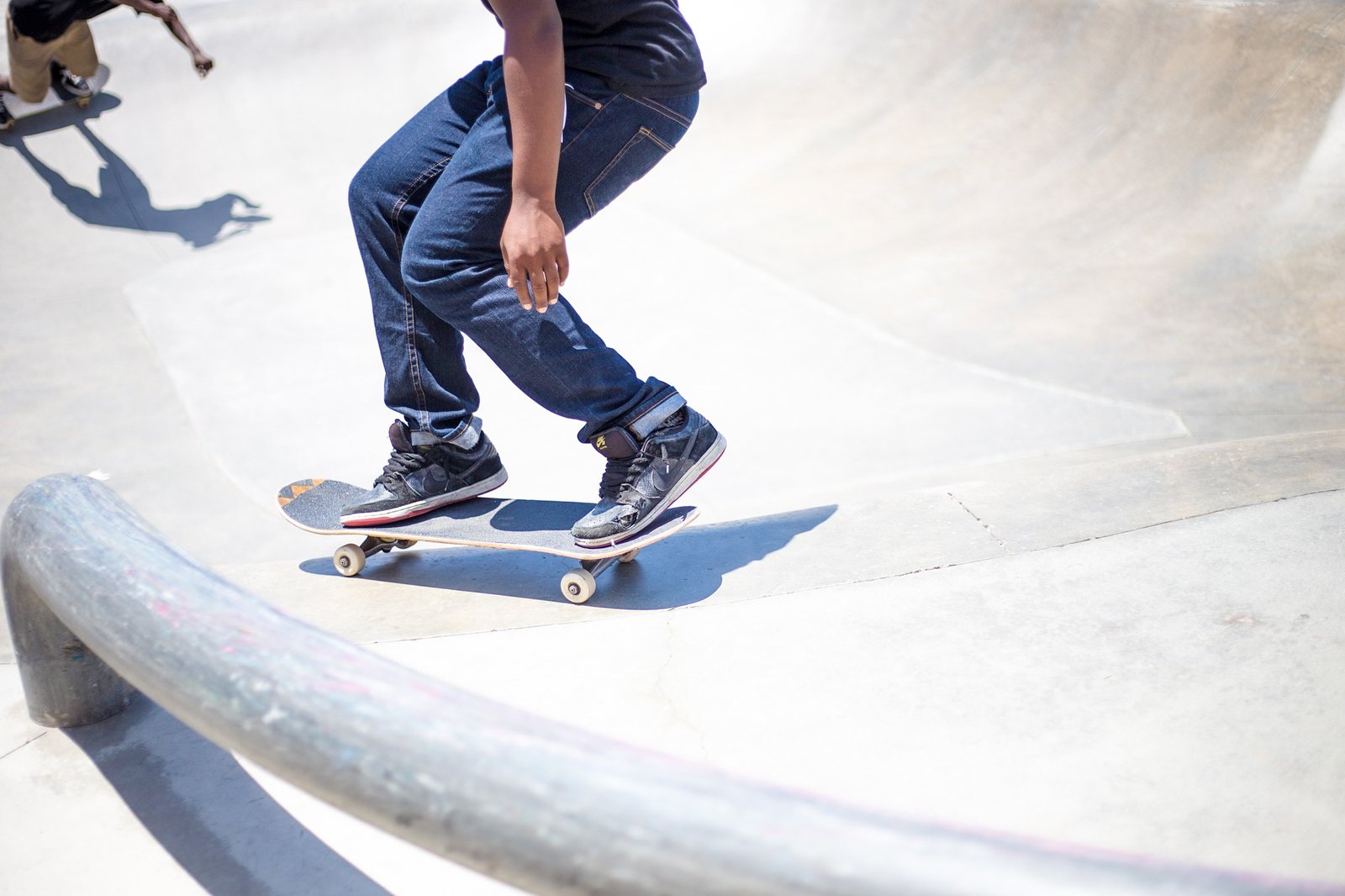 This is perhaps one of the world's coolest skateparks, with a series of concrete bowls, ramps, and rails laid out against a stunning alpine backdrop. Banff Skateboard Park is where you can watch members of the town's skateboarding community dish out some cool tricks, and you can join in on the fun yourself. The park is on the same grounds as the 3 Banff Ball Diamonds baseball fields, around 7 minutes' drive southwest of Banff town.
Location: Sundance Rd, Banff, AB, Canada
Back to top