10 Best Festivals in Copenhagen
Unique Copenhagen Celebrations You Won't Find Anywhere Else
Denmark is among the countries with the highest number of festivals, relative to its small population. The Danish capital is certainly no exception. For Copenhagen, festivals are an essential part of the city's cultural life, and the numerous annual festivals help make Copenhagen an even more attractive tourist destination. Among the broad selection of festivals in Copenhagen, you'll find everything from food festivals celebrating Nordic gastronomy and music festivals playing techno, house, rock and metal, to human rights festivals and film festivals focusing on alternative documentaries.
Read more and let yourself be tempted by all the exciting festivals in the Danish capital. Here you can find our list of the 10 best – see if you agree!
1
Distortion
Orchestrated chaos and terrific street parties with electronic music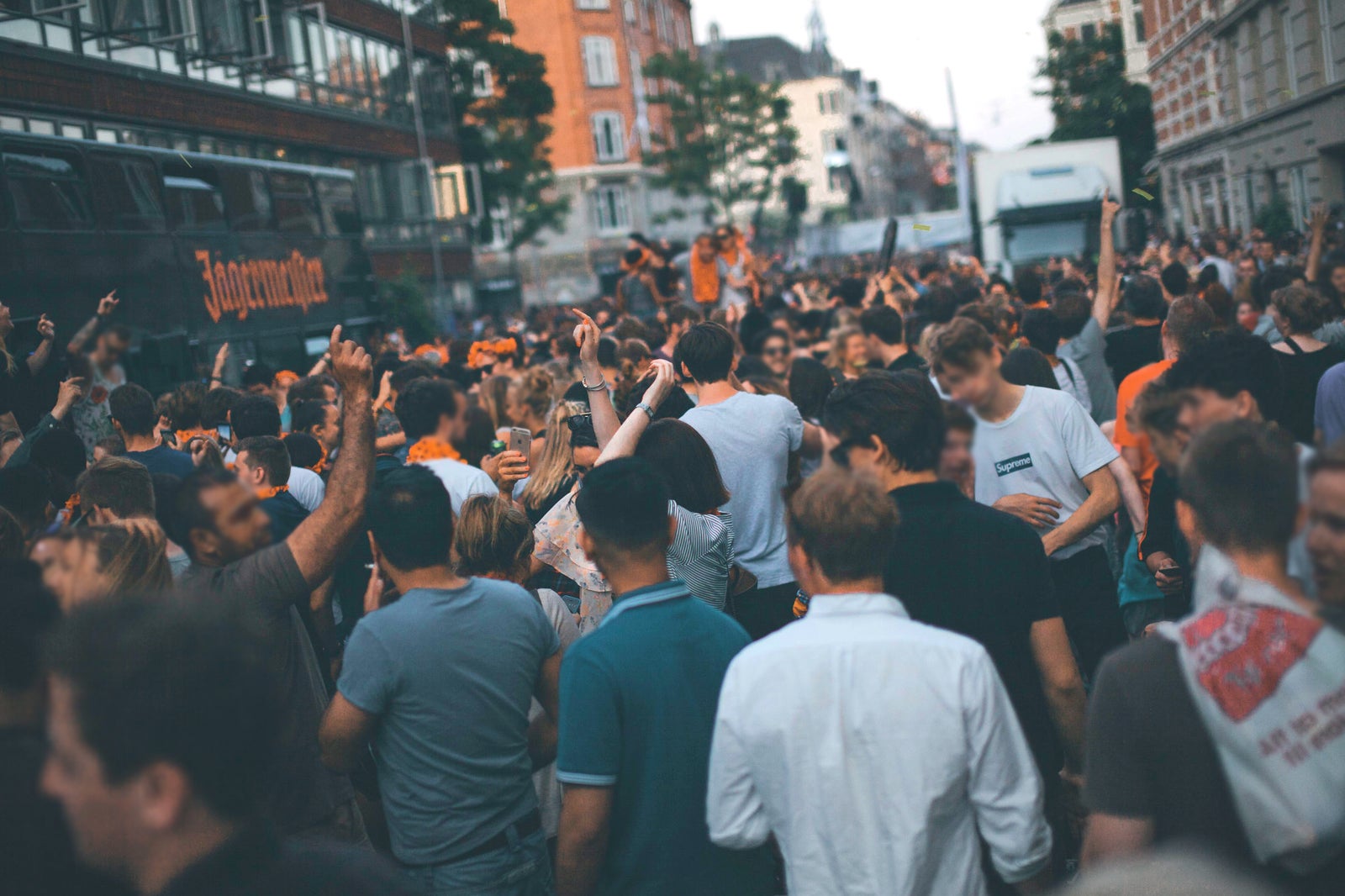 Distortion is a five-day festival with techno, house and electronic music, which gets more than 100,000 daily festive participants to forget all their inhibitions and dance around the streets of Copenhagen like never before. The whole city awakens to a huge street party when the popular and hip neighbourhoods of Nørrebro and Vesterbro are transformed into tightly-packed and semi-chaotic dance floors. With a colourful programme consisting of over 300 concerts and DJ setups, the party never stops – literally. The big street party moves every day to a new area of the city.
Join in when Distortion's party tsunami rolls in over Refshaleøen and the festival culminates in Scandinavia's largest electronic two-day music festival called Distortion Ø.
photo by Krists Luhaers (CC BY 2.0) modified
2
Copenhagen Pride
A colourful parade full of fun and games and political messages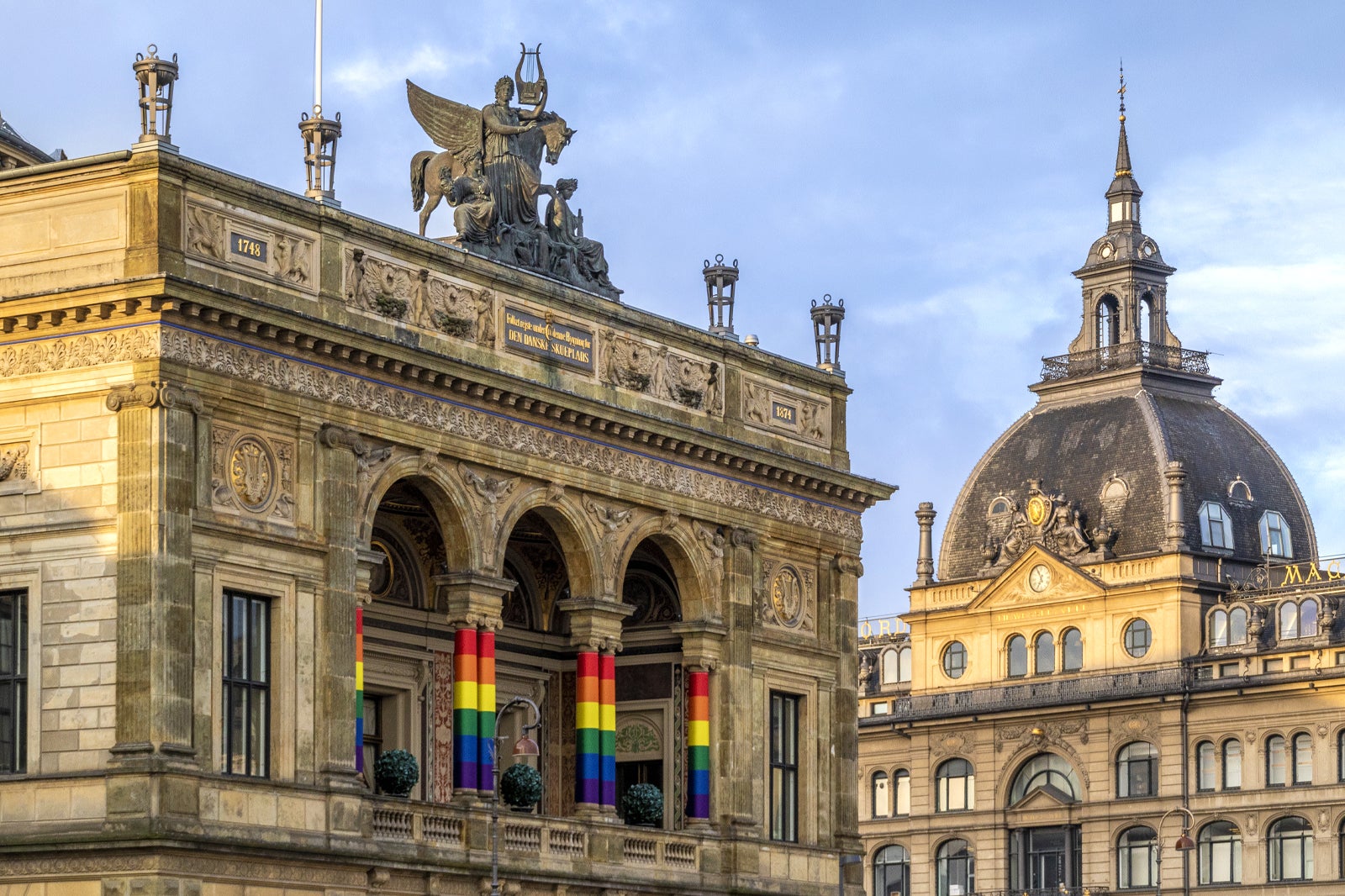 With the vision of creating a world where everyone can live and love each other freely and of course safely, the colourful and festive LGBTQIA festival Copenhagen Pride takes to the streets of Copenhagen every August. Copenhagen Pride is Denmark's largest human rights and LGBTQ festival, which combines political messages on equality and minority groups with entertainment consisting of live music and film – not to mention the popular parade.
The festival culminates on Saturday with an inclusive parade filled with festive and colourfully-clad participants. It starts by Frederiksberg Town Hall and ends at Copenhagen Town Hall. Here, a huge open-air concert attracts thousands of people to Europe's LGBTQ hotspot.
3
Copenhagen Jazz Festival
More than 100 venues, 1,100 concerts and 250,000 guests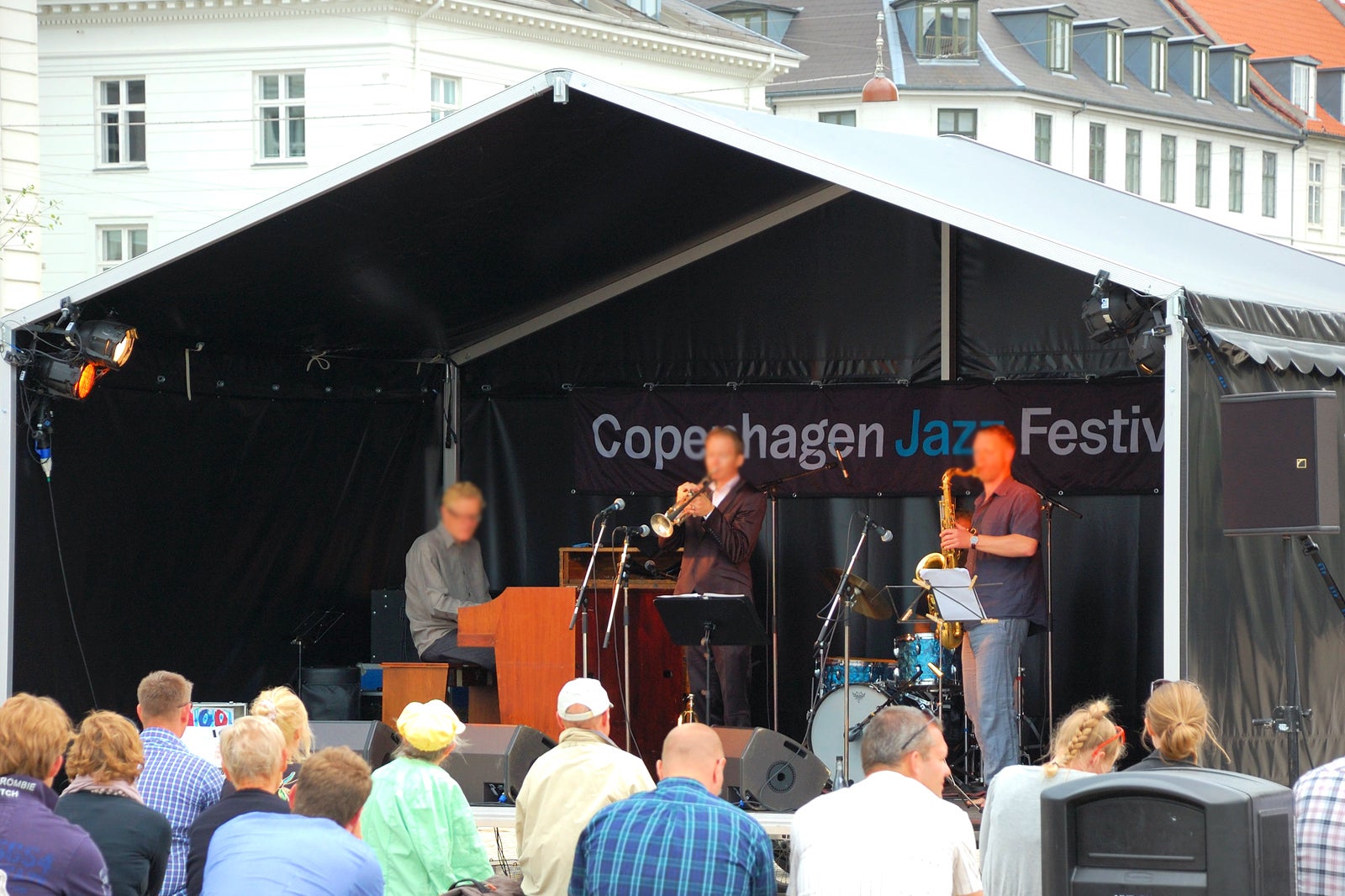 Every year in July, the allegedly dangerous jazz sound dominates the Copenhagen music scene when Copenhagen Jazz Festival opens its doors to over 250,000 participants. The whole city comes to life when the lively and pulsating jazz music fills the streets, squares and clubs, with popular artists like Ray Charles, Herbie Hancock and Tony Allen. Copenhagen Jazz Festival is not just the city's oldest music festival, it's also one of Europe's most famous and largest jazz events.
You don't need to worry about child care at this festival since there are many child-friendly concerts around town. This means that you can easily bring the kids along and introduce them to rhythmic jazz music from an early age.
photo by Cha già José (CC BY-SA 2.0) modified
4
Strøm Festival
Step into Denmark's electronic music scene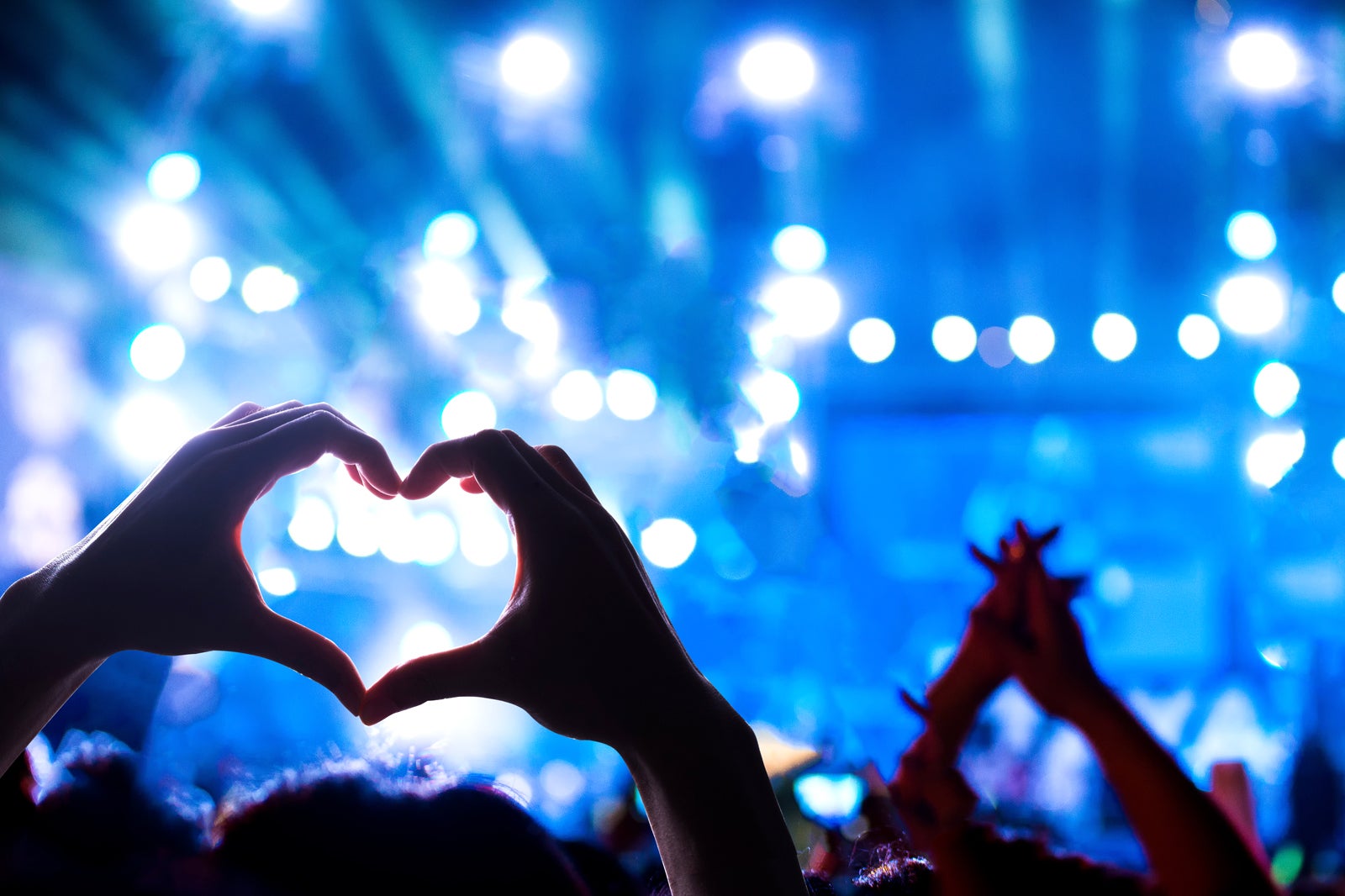 Strøm Festival in Copenhagen offers its guests a large selection of some of the best and most famous artists within the electronic music genres. At this annual event, you can enjoy numerous free concerts with some of the biggest names in electronic music, and you can participate in lessons on electronic music techniques and genres.
The festival reinterprets spaces in the city, allowing concerts and music installations in places like the metro and various church bell towers, offering a new way to experience and listen to electronic music.
5
UHØRT Festival
The festival where newbies and garage professionals show off their talent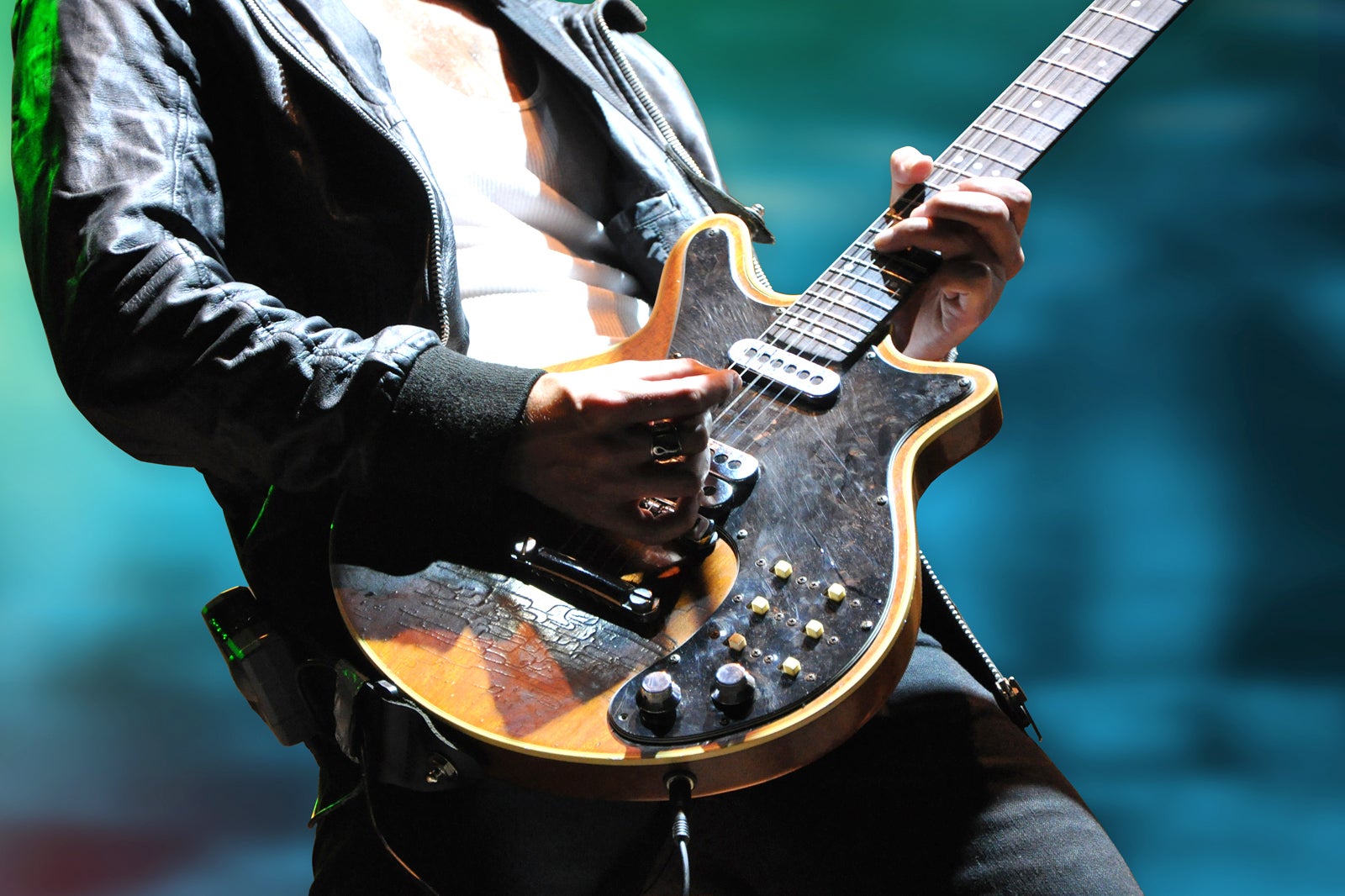 UHØRT Festival (literally UNHEARD Festival) is, as the name implies, about finding unheard things that should be heard. It includes presenting music from all corners of the country, which under other circumstances might never be available to the public. The whole idea behind the festival is to give new and promising artists the chance to show their talent.
At UHØRT Festival, you can find lots of new and interesting music in all kinds of different genres and styles. The only thing the music at this festival has in common is that it has been selected by a jury of 35 people, including radio hosts, musicians and journalists.
Location: Enghavevej 80, 2450 Copenhagen SV, Denmark
6
Summer in the City Festival
Ice-cold draught beer and music from the Danish underground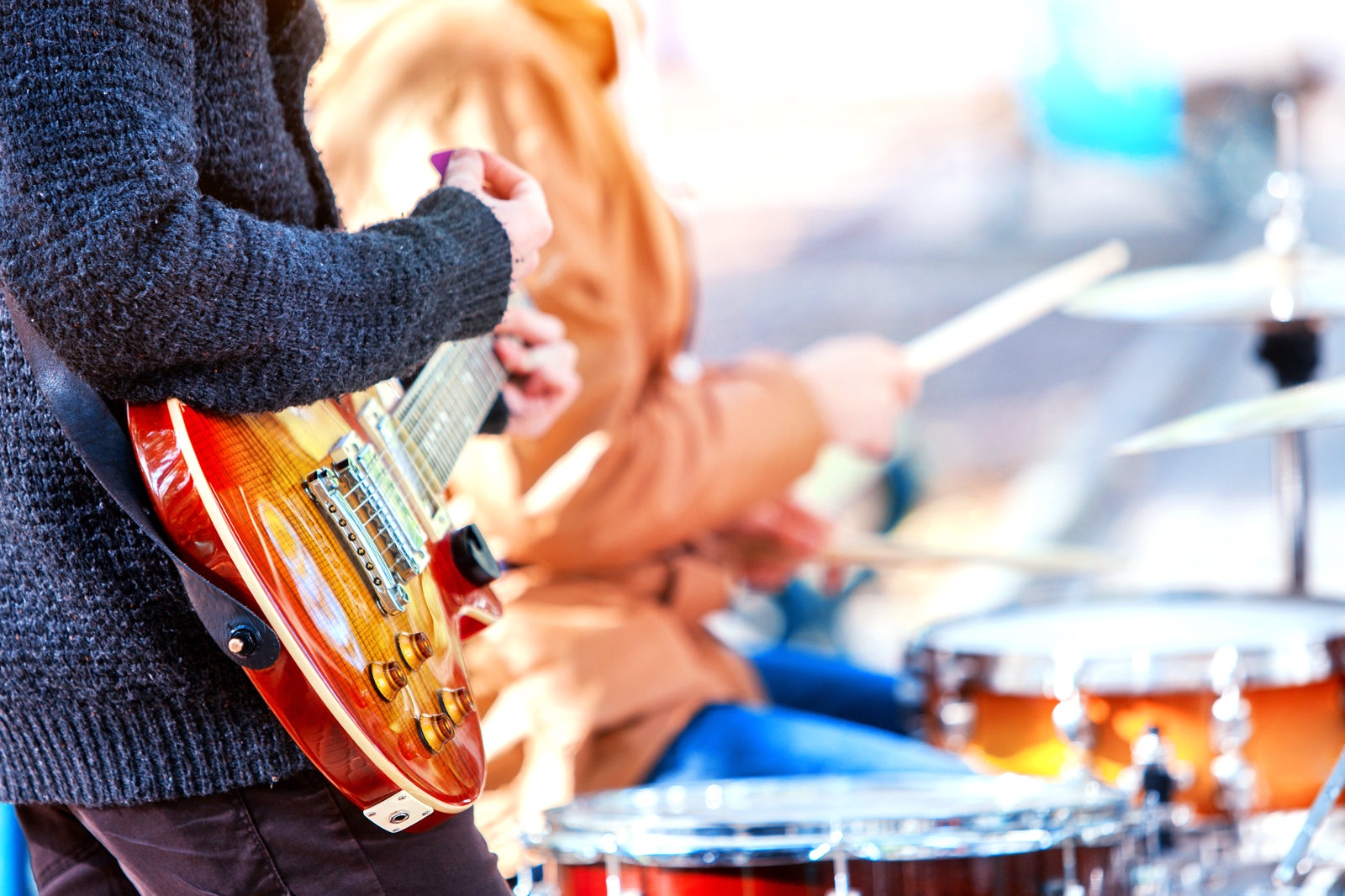 Summer in the City Festival in Copenhagen is a music festival run by volunteers with a passion for different music from the Danish underground. Among other things, this means that entrance is free of charge at all concerts.
The festival, which is relatively new, took its maiden voyage in 2015, and it has since been held every year in the middle of July in Vesterbro in Copenhagen. Festival guests can experience around 20 bands or artists step on stage over the course of the festival's four days. Summer in the City is a festival that focuses on fun and invites listeners inside for ice-cold draught beer and a magical and rhythmic universe from the Danish upcoming scene.
Location: Onkel Dannys Plads, 1700 Copenhagen V, Denmark
7
CPH PIX
A two-week audio-visual trip at Denmark's largest film festival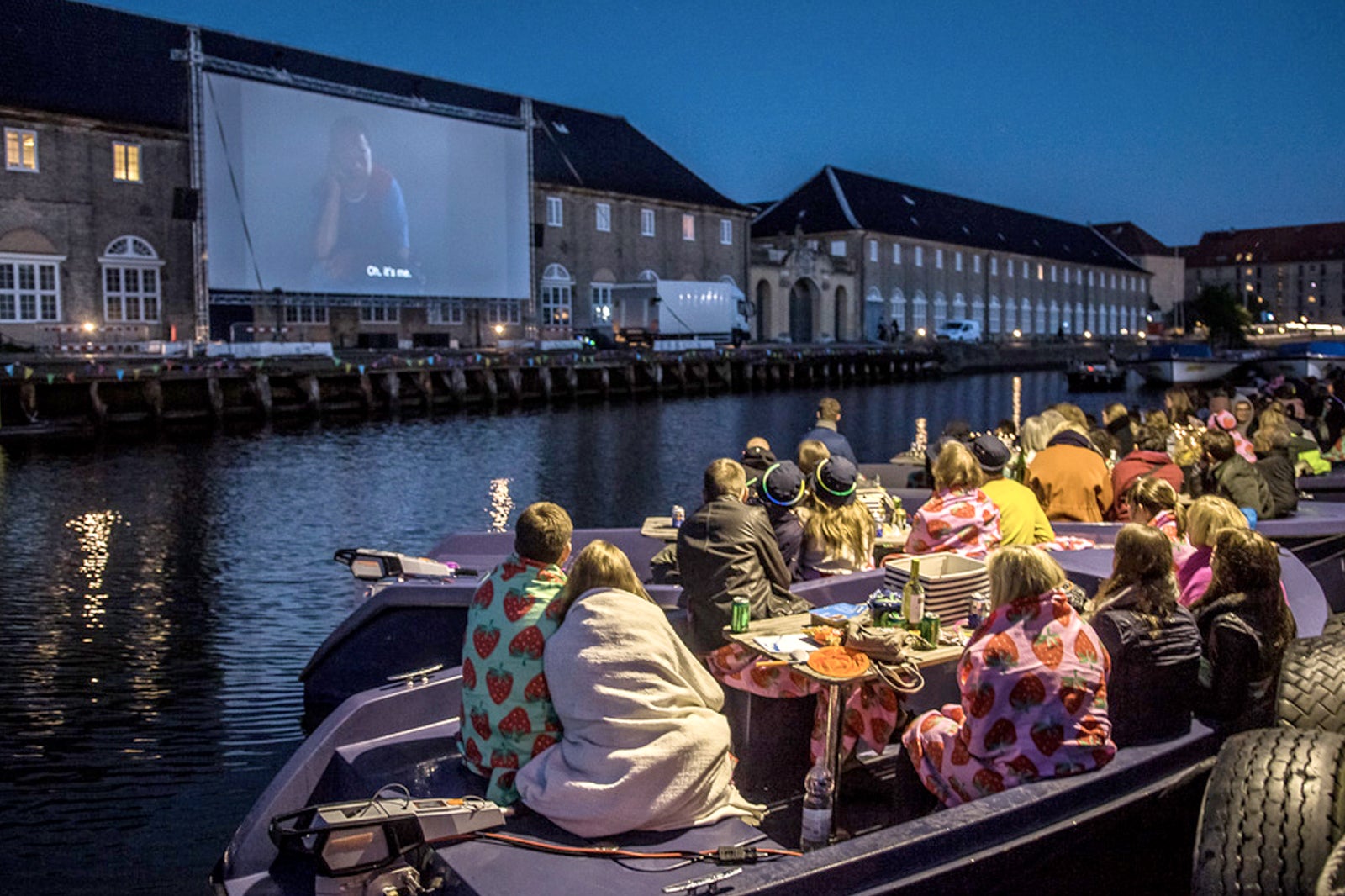 In 2008, Copenhagen International Film Festival merged with Natfil Festivalen and became CPH PIX, which is currently the largest film festival in Denmark. The festival, which has also merged with Buster Filmfestival for kids and young people, has a broad audience consisting of all ages.
CPH PIX extends over two weeks, and the programme consists of around 200 films and 700 film-related activities, including seminars, workshops, theatre and film music. The purpose of the festival is, quite simply, to honour and promote international as well as national film producers, actors and musicians.
photo by Jakobsteensennielsen (CC BY-SA 4.0) modified
8
CPH:DOX
Participate in one of the world's oldest documentary festivals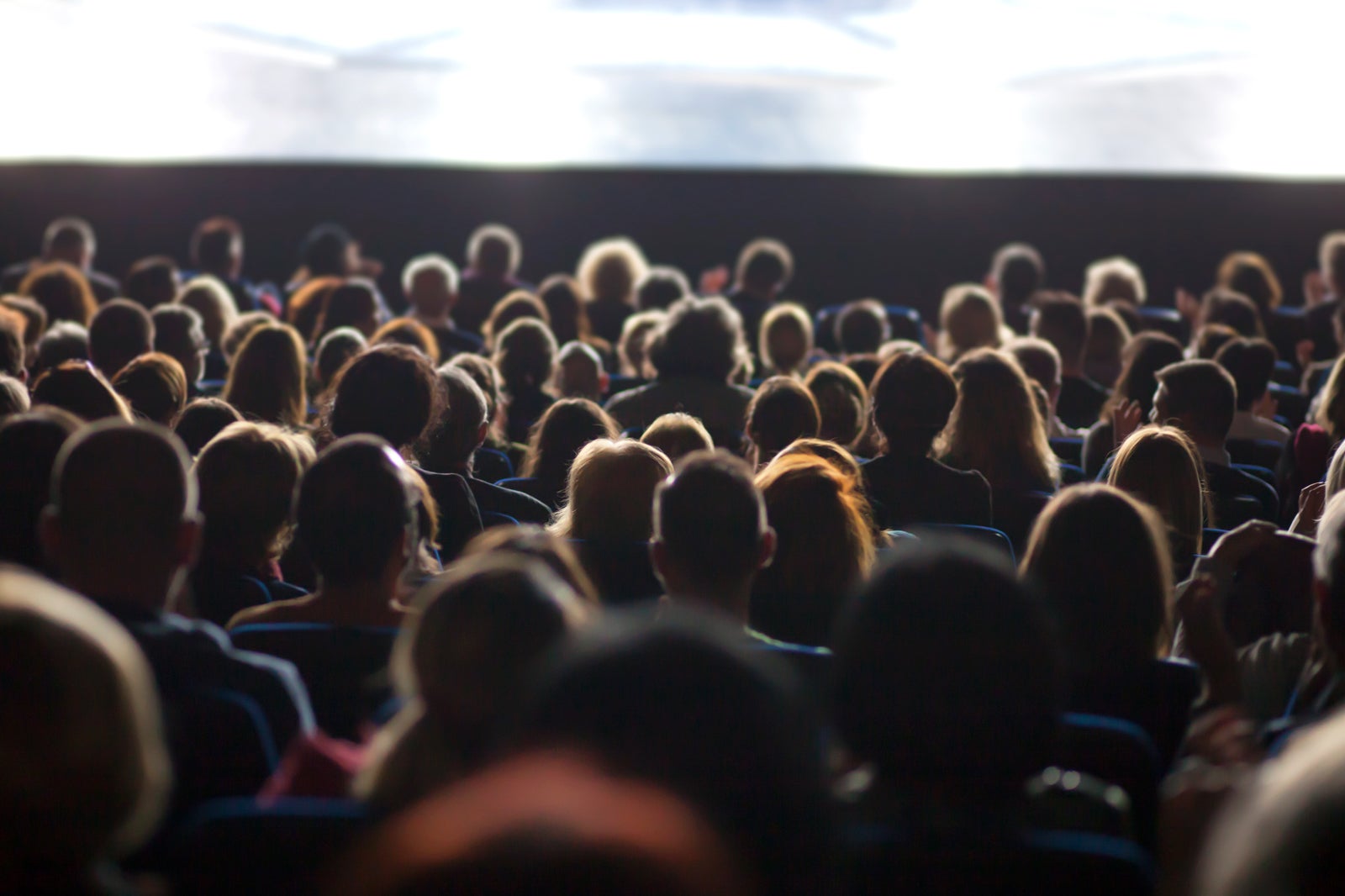 If you like immersing yourself in an interesting documentary, CPH:DOX is definitely something for you. At this international documentary festival, which is held annually in Copenhagen, you can experience documentaries produced by recognised artists and film creators from the national and international film scene.
CPH:DOX is the largest documentary festival in Northern Europe and one of the largest in the world. The festival is particularly famous for its alternative programme, which extends beyond the traditional boundaries and disciplines for documentaries. In connection with this, this documentary festival in Copenhagen shows films that fall between documentarism and visual art. Participate in the festival and learn what exactly it involves.
9
Copenhagen Cooking & Food Festival
Sample a tribute to Nordic gastronomy prepared by Nordic master chefs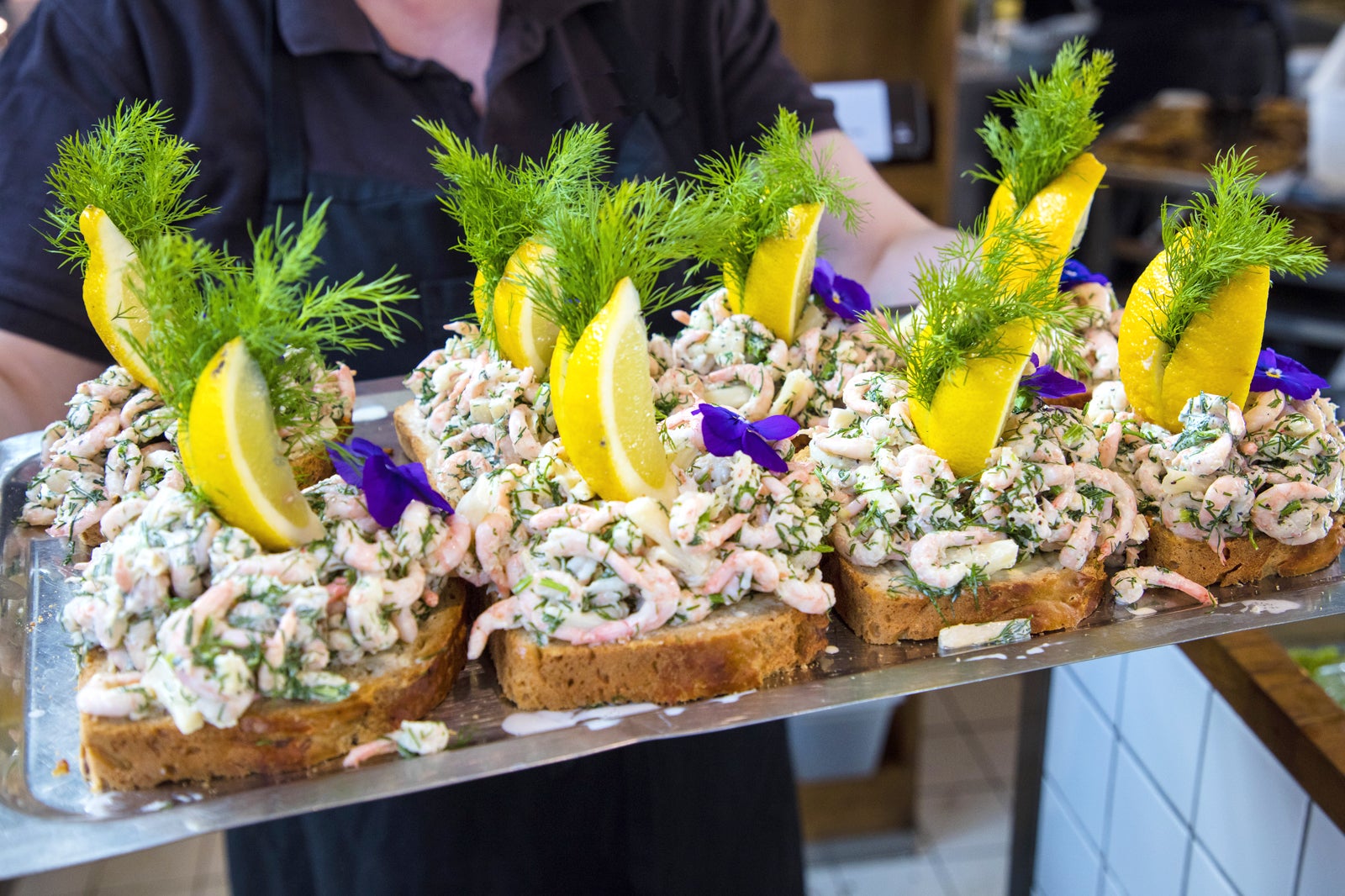 Stimulate your taste buds at Copenhagen Cooking & Food Festival when some of the best and most passionate chefs and food enthusiasts in Scandinavia put their heads together to create something that will make your mouth water.
Copenhagen Cooking & Food Festival is one of the biggest food festivals in Northern Europe. The festival extends over no fewer than 10 days, where Danish and international master chefs offer their tribute to food culture, Nordic cuisine and the gastronomic scene. A tribute that you are fortunate enough to get the chance to sink your teeth into.
10
COPENHELL
Headbanging at a four-day decibel bombardment from hell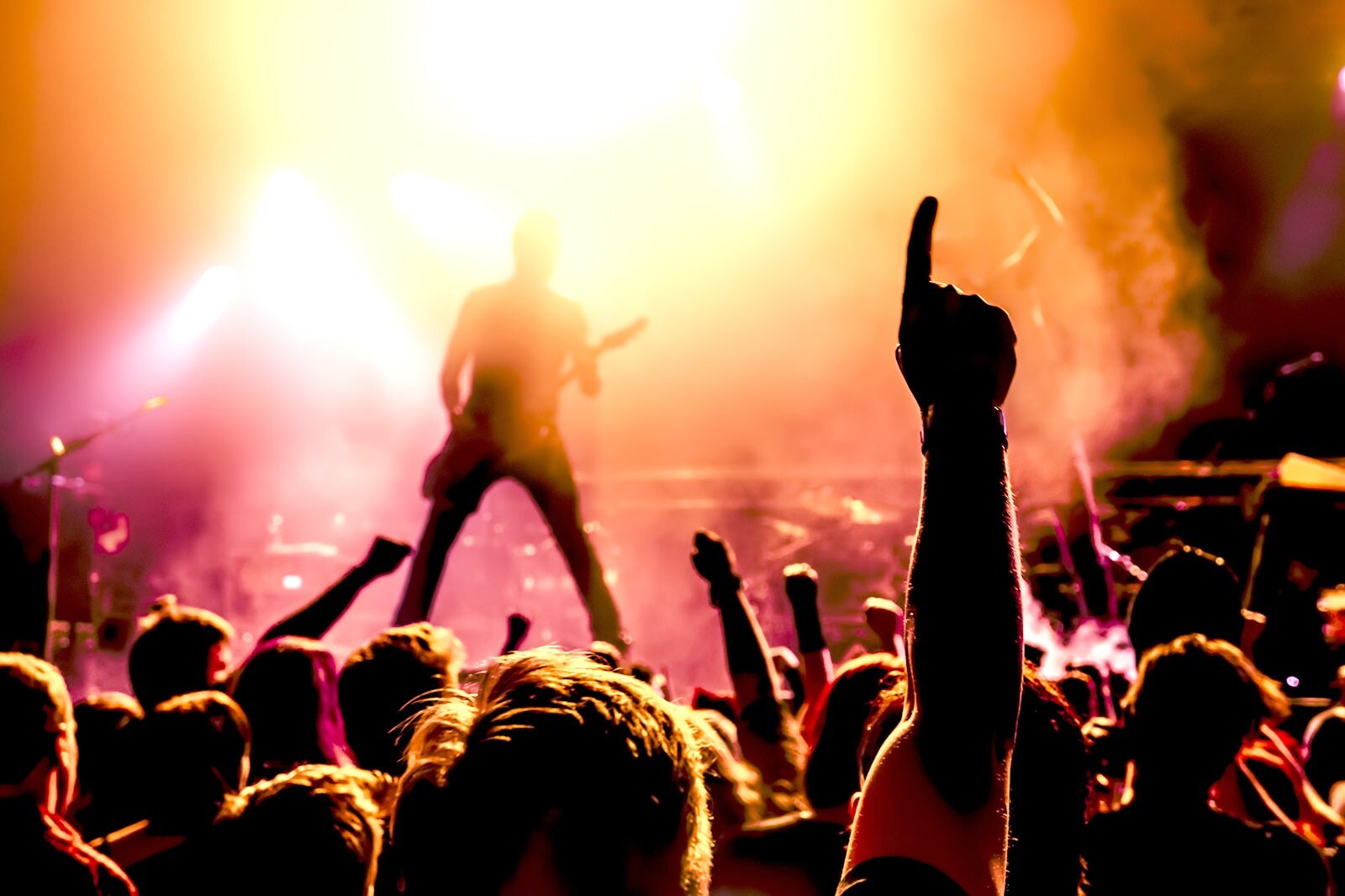 Would you like to go to the wildest party in Scandinavia? Then come to COPENHELL, Denmark's biggest rock and metal festival, where you can headbang to immortal classics and new, thunderous music for four days straight. This festival welcomes guests to a wild music programme, raucus entertainment, several large stages and an infamous beer tent.
COPENHELL takes place in the rugged and industrial surroundings of Refshaleøen which, until 1996, was home to a large shipyard, but today is full of restaurants, galleries and beach bars.
Back to top