10 Best Places to Go Shopping in Copenhagen
Where to Shop in Copenhagen and What to Buy?
Any big city holiday involves a little shopping, and if you are going to Copenhagen, it may be a good idea to leave some room in your bags for the trip back. With all the many different shopping options, Copenhagen is a shoppers' paradise! So go crazy on Europe's longest walking street, or let yourself be swept away by the quaint goods of the small niche shops on the narrow streets of Copenhagen and in the colourful neighbourhoods.
You can also go all-in and visit Copenhagen's many shopping centres, where you can quickly lose all sense of time and place, with over 100 shops and eateries tempting you with fantastic offers.
1
Strøget
From budget-friendly shops to some of the world's most expensive brands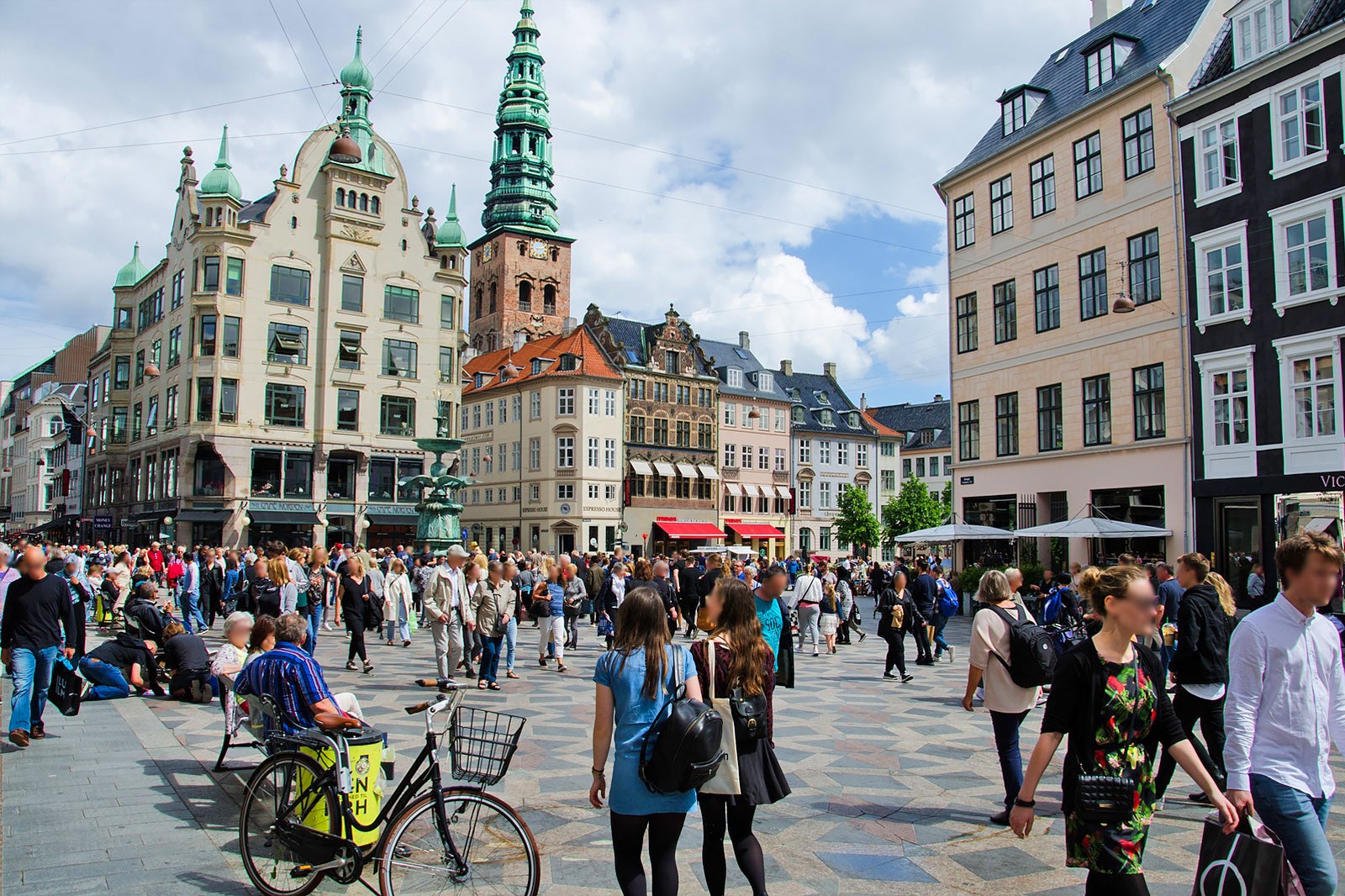 Strøget is Copenhagen's iconic shopping area, and with its 0.7 miles in length, it is actually Europe's longest walking street. The street extends more or less in a straight line from the City Hall Square (Rådhuspladsen), past the famous Storkespringvand fountain to Kongens Nytorv, where you can find The Royal Theatre, Magasin and the beautifully-decorated hotel D'Angleterre.
Along Strøget, you can find everything from women's and men's clothes shops, souvenir shops, jewellery shops and toy chains to ice cream bars, pancake houses, restaurants, cafés and bars. You will find international brands like Prada, Max Mara and Louis Vuitton as well as more budget-friendly stores like H&M, Vero Moda and Zara. At Christmas, the beautiful lights of the walking street add to the Christmas spirit, and they are definitely worth a look!
Location: Frederiksberggade, 1459 Copenhagen K, Denmark
Open: Monday to Thursday from 10 am to 6 pm, Friday from 10 am to 7 pm, Saturday from 10 am to 4 pm and Sunday from 12 pm to 4 pm.
2
The Latin Quarter
Shop on the Piss Trench (Pisserenden) – it is nicer than the name implies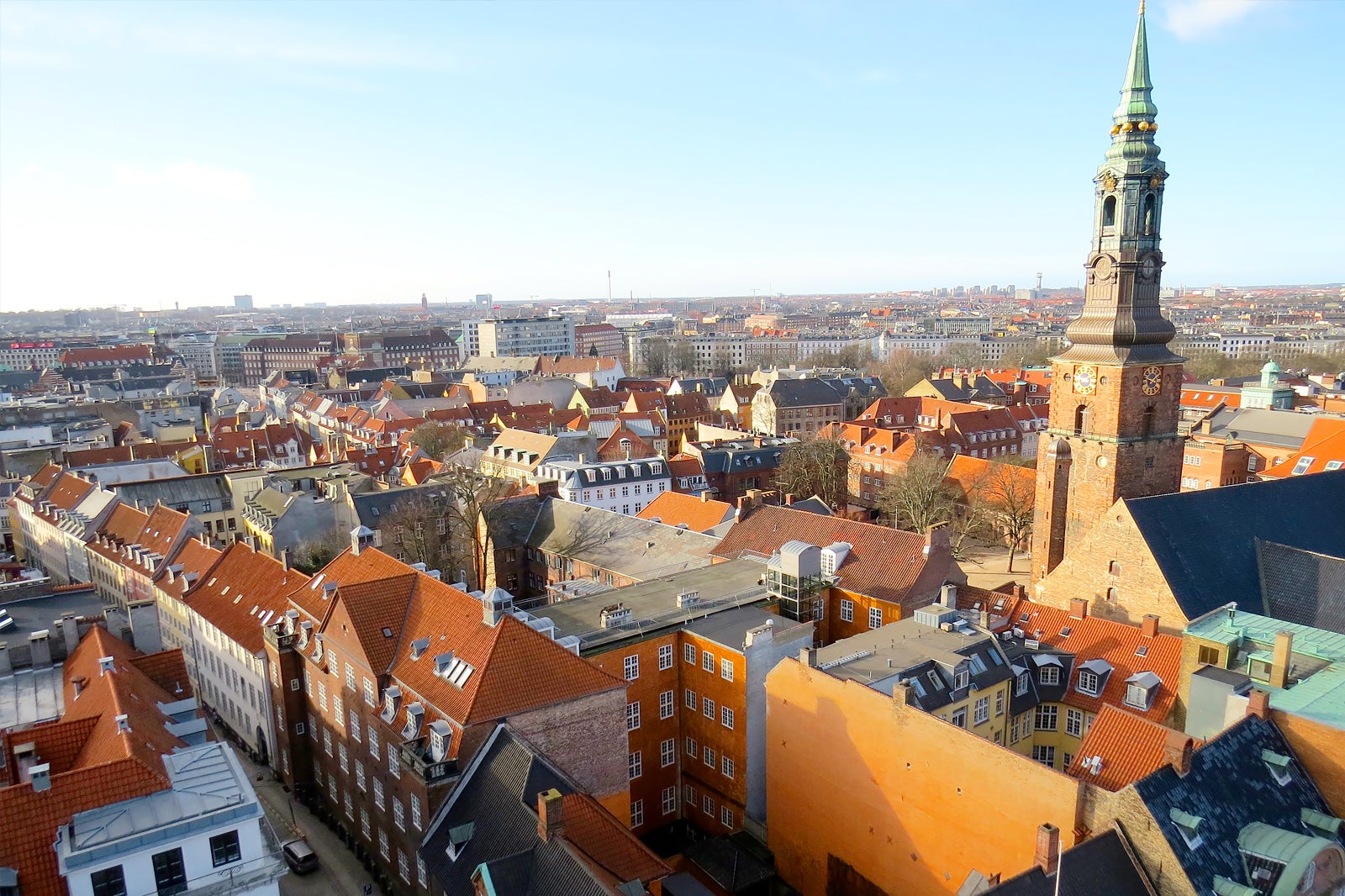 The Latin Quarter is a charming area in Copenhagen, which goes by the less charming nickname "Pisserenden". The Piss Trench (Pisserenden) is the popular name for the old part of Nørre Kvarter in the Inner City. In this colourful quarter, you can find a large number of niche shops, where you can buy socks with patterns and clothes in bright colours, which you didn't even know you needed. You will also find lots of second hand and vintage shops, which offer an entirely different shopping experience than your normal DanChurchSocial (Kirkens Korshær) store.
If you are a bit of a nerd when it comes to music, comics or role playing, you can find small shops in the Latin Quarter with original comics, records and role playing equipment.
Location: Larsbjørnsstræde, 1454 Copenhagen K, Denmark
photo by Orf3us (CC BY-SA 3.0) modified
3
Læderstræde
Cosy street environment and niche shops on Copenhagen's old dock road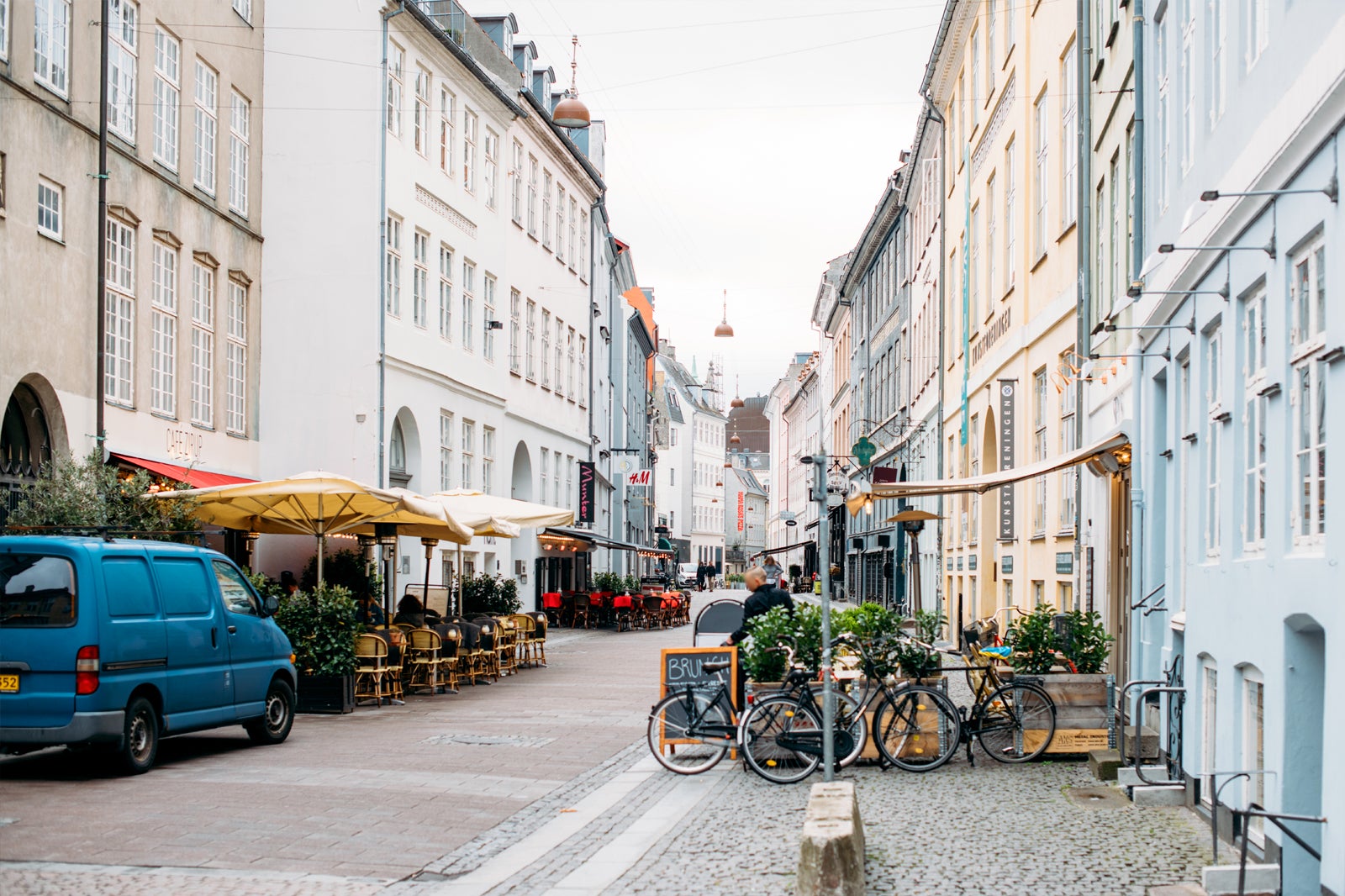 Læderstræde is a cosy street in inner Copenhagen, behind Gammel Strand. The street was originally a dock road, but today it is home to lots of small and peculiar shops selling hand-made jewellery, ceramics and so on. Here, you can also find charming book stores, lovely dress shops and Danish interior design.
Læderstræde is particularly known for this cosy street environment, where you can also find various cafés and eateries and sit at a small table-and-chair set on the street enjoying a warm cup of coffee or a light meal.
Location: Læderstræde 52A, 1201 Copenhagen, Denmark
photo by Gabriel Garcia Marengo (CC BY 2.0) modified
4
DanChurchSocial
Make a unique find and support a good cause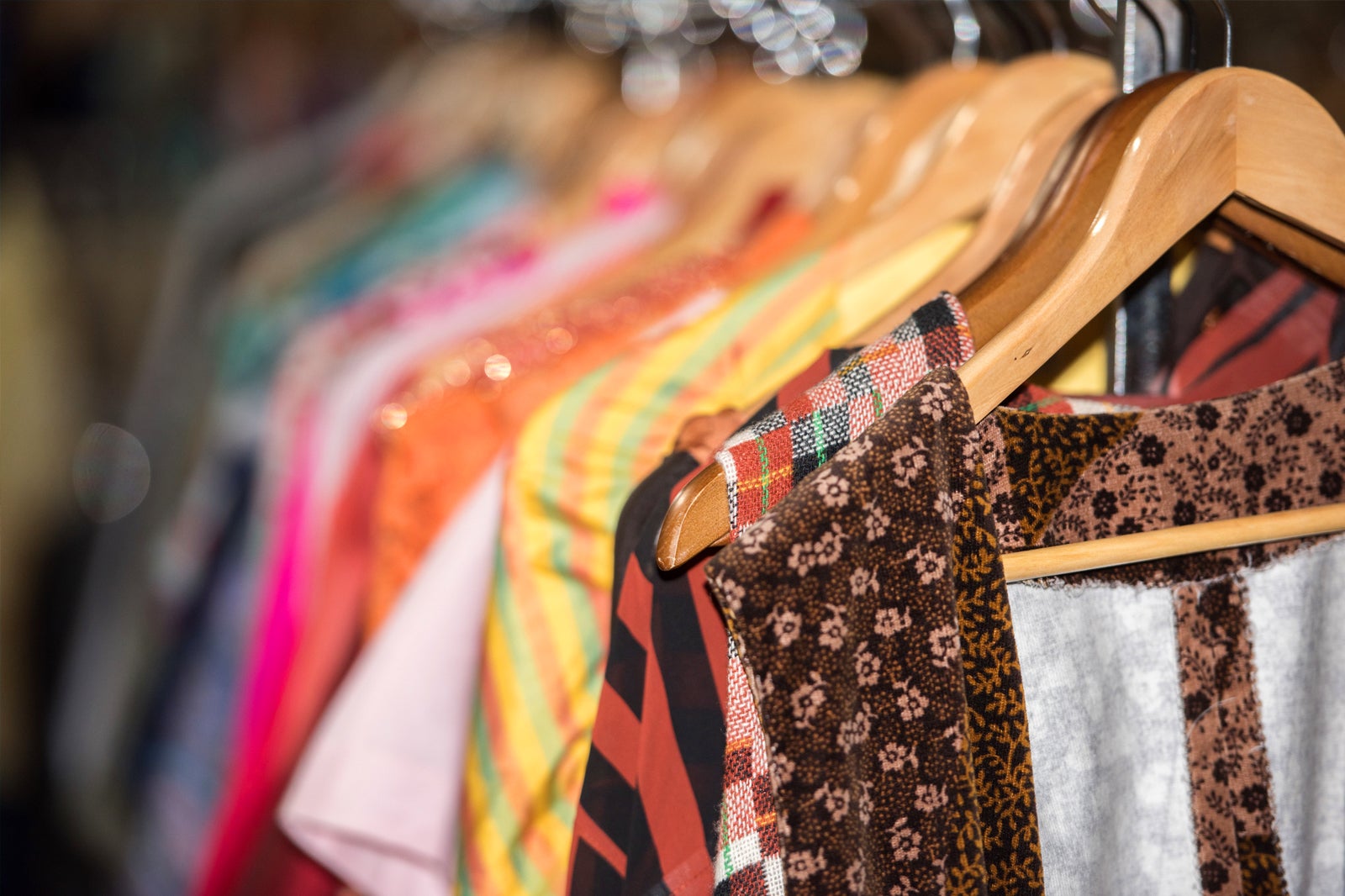 Go treasure hunting at DanChurchSocial (Kirkens Korshær), and find a second-hand gem within vintage clothing or retro furniture – while supporting a good cause run by the national church. In total, there are four DanChurchSocial shops in Copenhagen: one in Frederiksberg, one in Østerbro, one in Nørrebro and another on Amager.
The second-hand shops in Copenhagen are important parts of the social work that different church associations perform in the city and the surrounding area. For example, the profits from these stores go to providing beds for the homeless or help for needy families, so that they can buy a pork roast or a small gift for their children for Christmas Eve.
5
Fisketorvet
Nearly 100 shops, 20 eateries and a cinema with 10 screens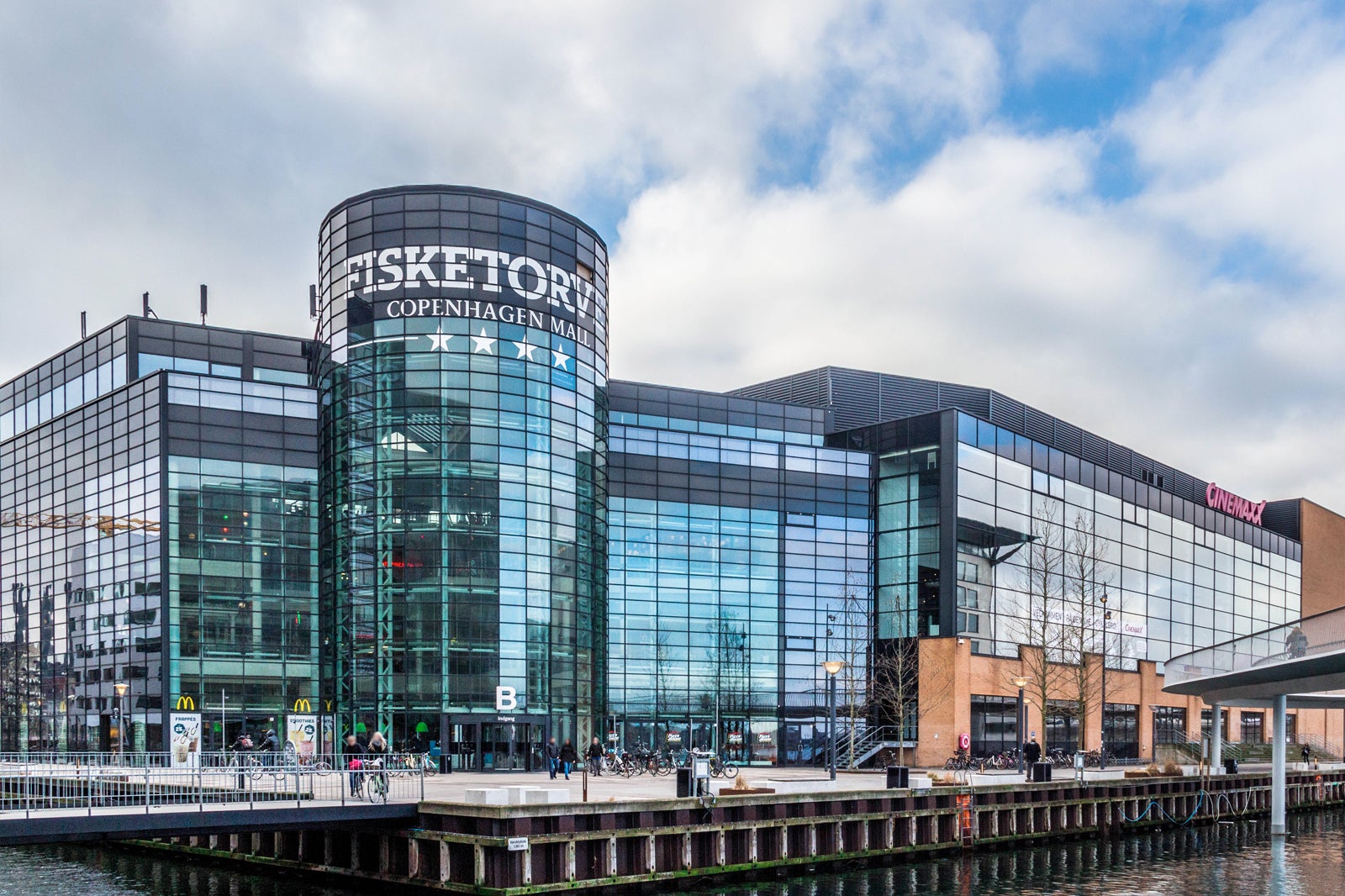 Fisketorvet is one of Denmark's largest shopping centres, and it is located on the waterfront at Kalvebod Brygge. The centre is home to around 120 shops, restaurants and cafés plus Copenhagen's largest cinema, which shows popular movies on Scandinavia's largest screen. At the shops, you can find everything from fashion clothing and shoes to electronics and toys.
Should you get hungry after walking up and down the halls of the large shopping centre, you can sit down at one of the many restaurants or cafés, which offer everything from sushi and Thai food to burgers and pizza.
Location: Kalvebod Brygge 59, 1560 Copenhagen, Denmark
Open: Daily from 10 am to 8 pm.
Phone: +45 33 36 64 00
photo by Susanne Nilsson (CC BY-SA 2.0) modified
6
Market Halls (TorvehallerneKBH)
Copenhagen's entire pantry boiled down to 60 bustling, fresh stalls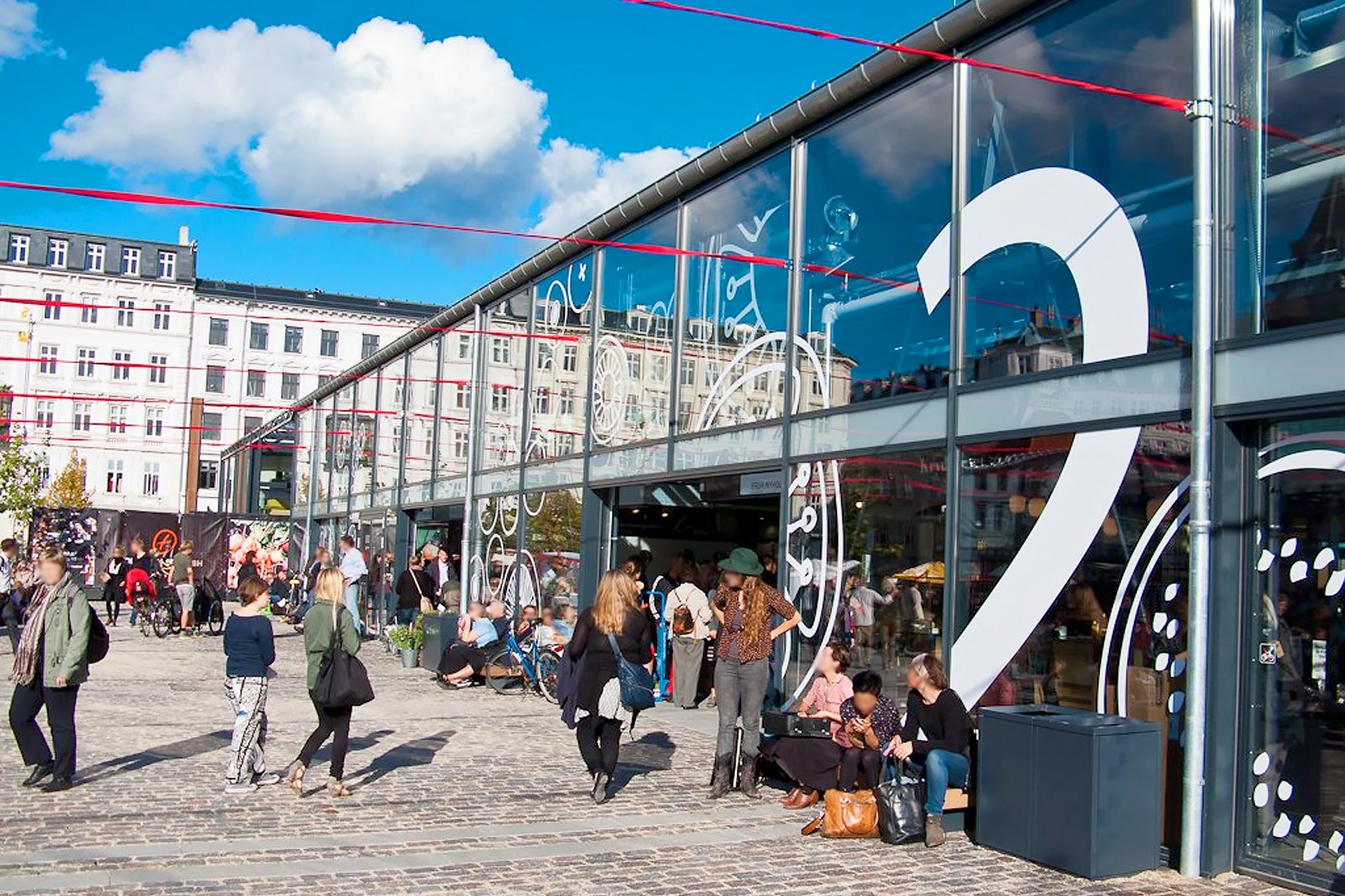 It is not without reason that Copenhagen's Market Halls (Torvehallerne) are visited by more than 115,000 Copenhageners every week. More than 60 stalls serve fresh ingredients and unique delicacies over the counter to food-loving visitors who appreciate the wonderful taste experience. At the Market Halls, everything is fresh – from shoals of freshly-caught fish at the fishmonger to the pasta workshop's fresh fettuccine. If you miss the sun and warmth of the south, you can visit one of the lovely delicatessens, which serves French specialties and unashamedly tasty tapas. The Market Halls are on Israel's Plads by Nørreport, and they are easy to access by public transport.
Location: Frederiksborggade 21, 1362 Copenhagen, Denmark
Open: Monday to Friday from 10 am to 7 pm and Saturday and Sunday from 10 am to 6 pm.
Phone: +45 70 10 60 70
photo by Knud Winckelmann (CC BY-SA 3.0) modified
7
Field's
Get lost in Denmark's largest centre, with over 140 shops and restaurants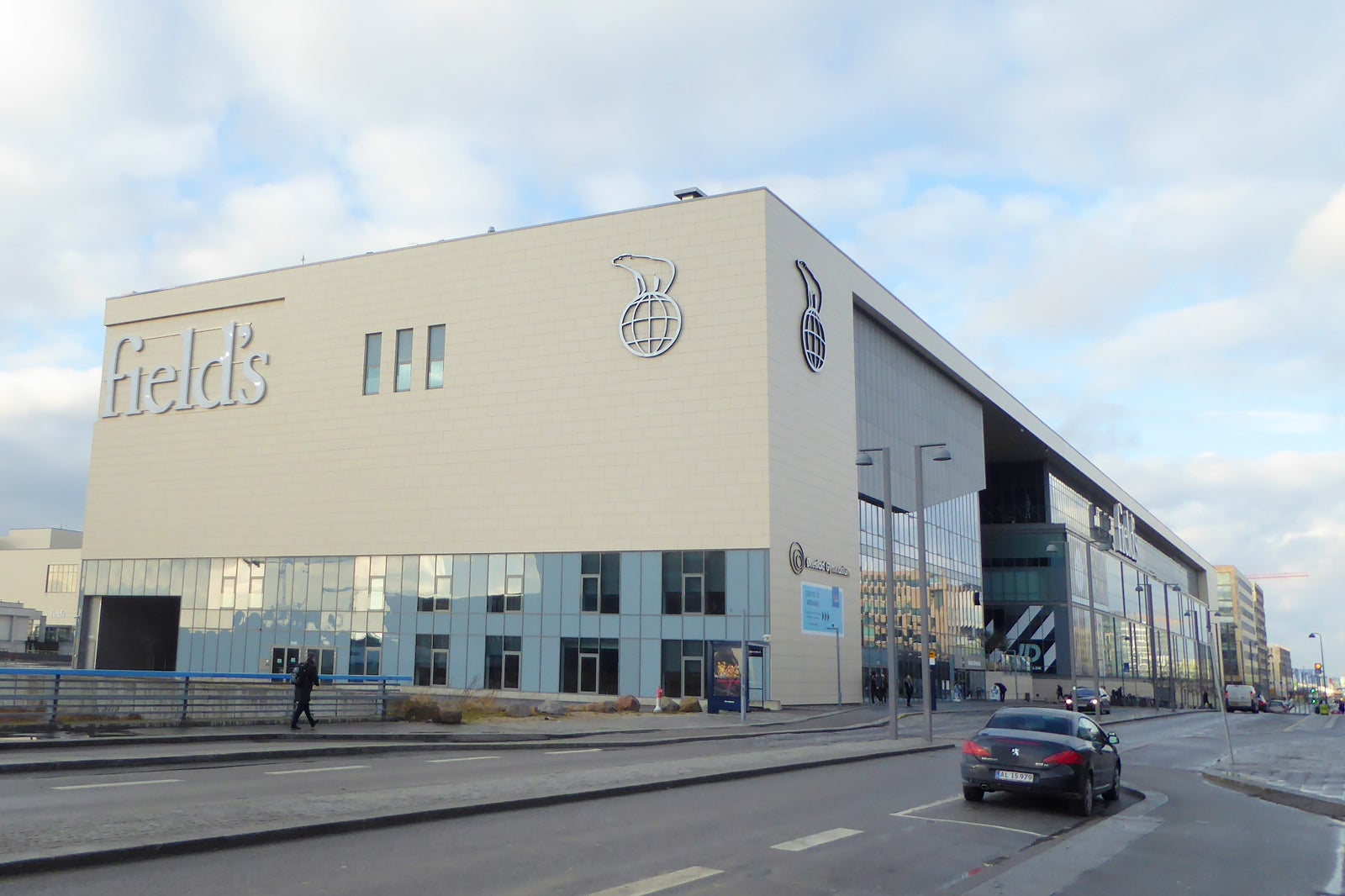 Measured by turnover, Field's is Denmark's largest and Scandinavia's second largest shopping centre, which presumably means that lots of shopping enthusiasts walk through its doors every year. But why wouldn't they when they can find over 140 shops and restaurants offering everything the heart desires? The selection includes everything from international chains such as Zara, H&M, & Other Stories and Monki to Danish shops such as Søstrene Grene and Normal.
There is also no reason to leave Field's hungry since the cosy Food Lounge is home to over 20 different eateries, so you can easily find something for everyone.
Location: Arne Jacobsens Allé 12, 2300 Copenhagen, Denmark
Open: Daily from 10 am to 8 pm.
Phone: +45 70 20 85 05
photo by Leif Jørgensen (CC BY-SA 4.0) modified
8
Goods in Østerbro
Classic, high-quality menswear for the stylish man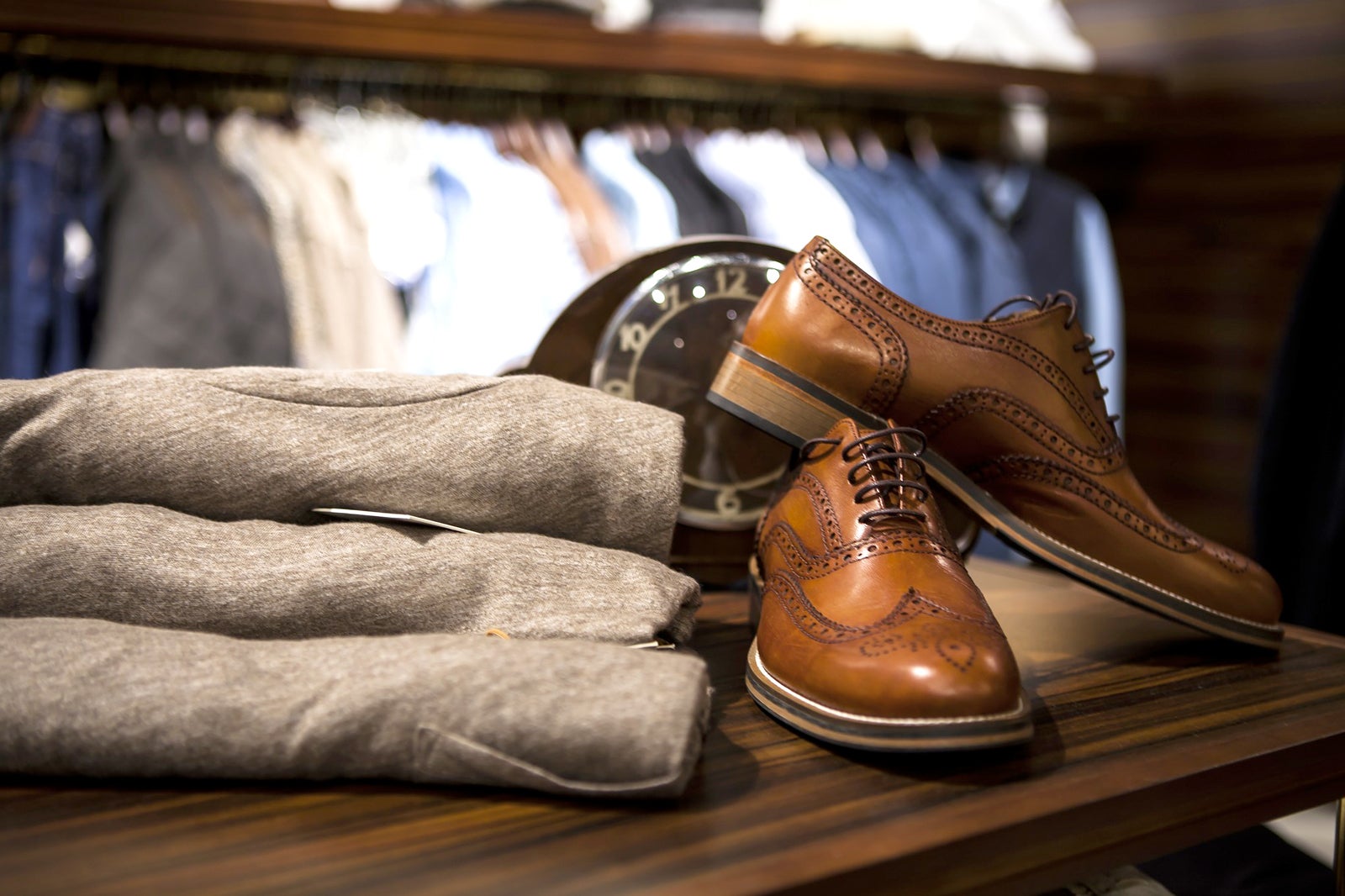 The menswear store Goods, located on Østerbrogade, the main road in Østerbro, has evolved from a humble basement shop to a world-famous brand, known for its classic, simple and high-quality clothes for men of all ages. Their customers are very diverse, and include everyone from local Copenhageners with a sense of fashion and extravagance to curious tourists, which quickly fall in love with the stylish selection.
The assortment consists of a handful of the owner's favourite brands as well as their own production line of menswear, which is made from the best materials and with attention to every small yet important detail.
Location: Østerbrogade 44, 2100 Copenhagen Ø, Denmark
Open: Monday to Friday from 11 am to 6 pm and Saturday from 11 am to 3 pm.
Phone: +45 35 43 05 05
9
Magasin at Kongens Nytorv
Denmark's gift store invites you to shop in nostalgic surroundings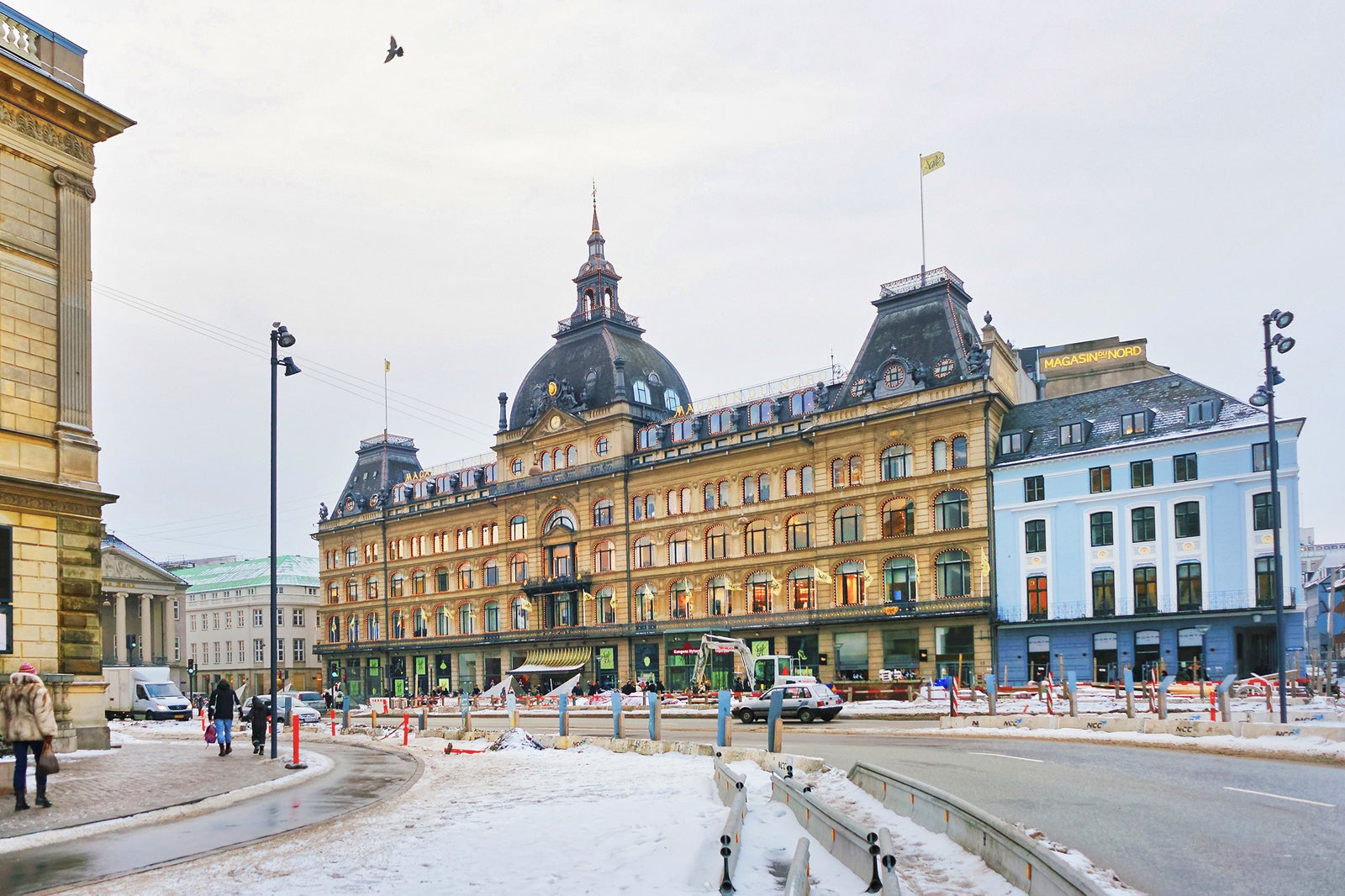 With its excellent location at Kongens Nytorv, Magasin attracts numerous visitors from Denmark and abroad every year. Christmas is a particularly busy period for this department store, which for good reason calls itself Denmark's gift store. Magasin at Kongens Nytorv is in a historic, Parisian-inspired building from 1893, which is decorated with impressive lights leading up to Christmas. The department store's five storeys are home to everything you could dream of in the realm of fashion clothing, personal care and lifestyle, and Magasin's staff is always ready to provide the best service.
Should you feel hungry, you can pop in to one of the cosy eateries or pop down to the basement, where you will find a broad selection of wonderful delicacies and full-body wines.
Location: Kongens Nytorv 13, 1095 Copenhagen, Denmark
Open: Daily from 10 am to 8 pm.
Phone: +45 33 11 44 33
10
Copenhagen Designer Outlet
Make a great find and save up to 70% on cool brands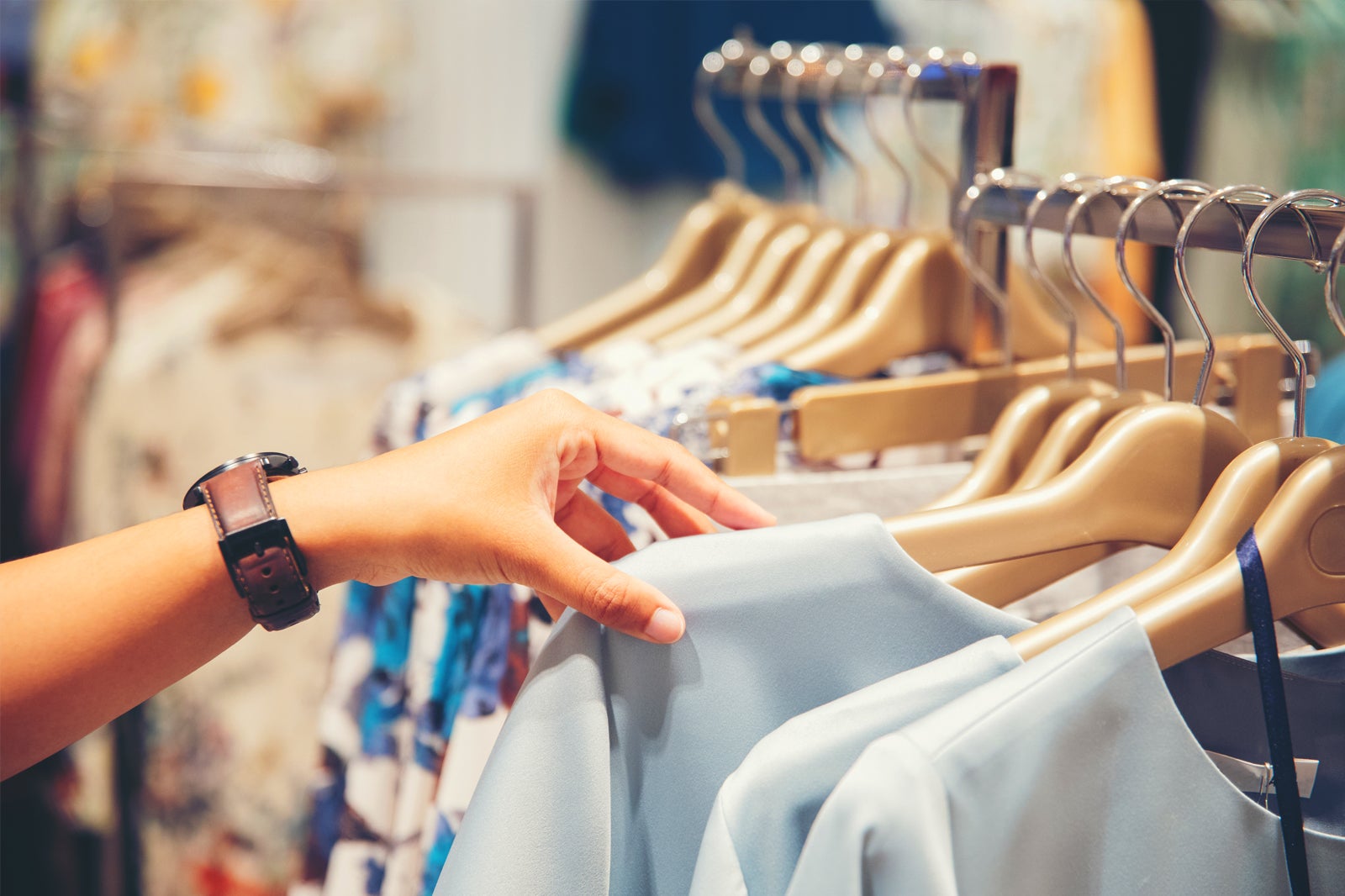 Copenhagen Designer Outlet is a whole shopping centre with designer clothing and other designer products at fantastic low prices. The centre is home to 67 international and Danish brand stores, in an area totalling 188,300 square feet. It is easy to make a great find at this outlet centre, where you can save anywhere between 30% and 70% on the suggested retail price at great stores like Nike Factory Store, Booztlet, Gant, Kings & Queens and many more.
The shopping centre is at Cityringen 6 in Høje Taastrup, just 10 minutes away from Høje Taastrup metro station.
Location: Cityringen 6, 2630 Kastrup, Denmark
Open: Monday to Friday from 10 am to 7 pm and Saturday and Sunday from 10 am to 5 pm.
Phone: +45 43 32 01 00
Back to top