The Arcadian Centre is a comprehensive, multi-tiered outdoor shopping complex with numerous restaurants, bars and other attractions perfect for a night out or midday lunch. The atmosphere alone often draws in people, but the sheer variety of offerings can have them staying into the evening or even at one of the on-site hotels.
All sorts of people can enjoy the offerings here, whether you're looking for a delicious meal, a relaxing bar or a spot of shopping. Most visitors spend about 2 or 3 hours here, but if you want to explore everything this complex has to offer, your visit can last well into the evening.
Arcadian Centre in Birmingham - one of the highlights of 10 Best Nightlife Experiences in Birmingham (Read all about Birmingham here)
Arcadian Centre highlights
The Arcadian Centre is home to several impressive attractions. You'll find 10 restaurants with a variety of cuisine on offer from around the world. Additionally, this centre includes 7 bars, each with their own unique atmosphere from relaxing and casual to high end and glamorous. You'll find 2 coffee shops and a comedy club as well, but even that is just the beginning.
This area offers retail shopping opportunities, too, including a jewellery store and a discount beauty supply store. The area also has 2 supermarkets. One is a typical Tesco, but the other is a Chinese supermarket with unique items you won't find anywhere else in town.
Good to know when visiting Arcadian Centre
Busy times generally tend to be the evenings from Friday through Sunday, so if you're looking to avoid the crowds, coming for a midday lunch or during the week would be your best bet. Keep in mind that the area is also quite international, and many of the offerings are a bit different from standard English fare.
Visiting Arcadian Centre will put you close to quite a few other exciting attractions in town. You'll find yourself within walking distance to Chinatown and the Theatre District. Additionally, you can visit the Bullring from here.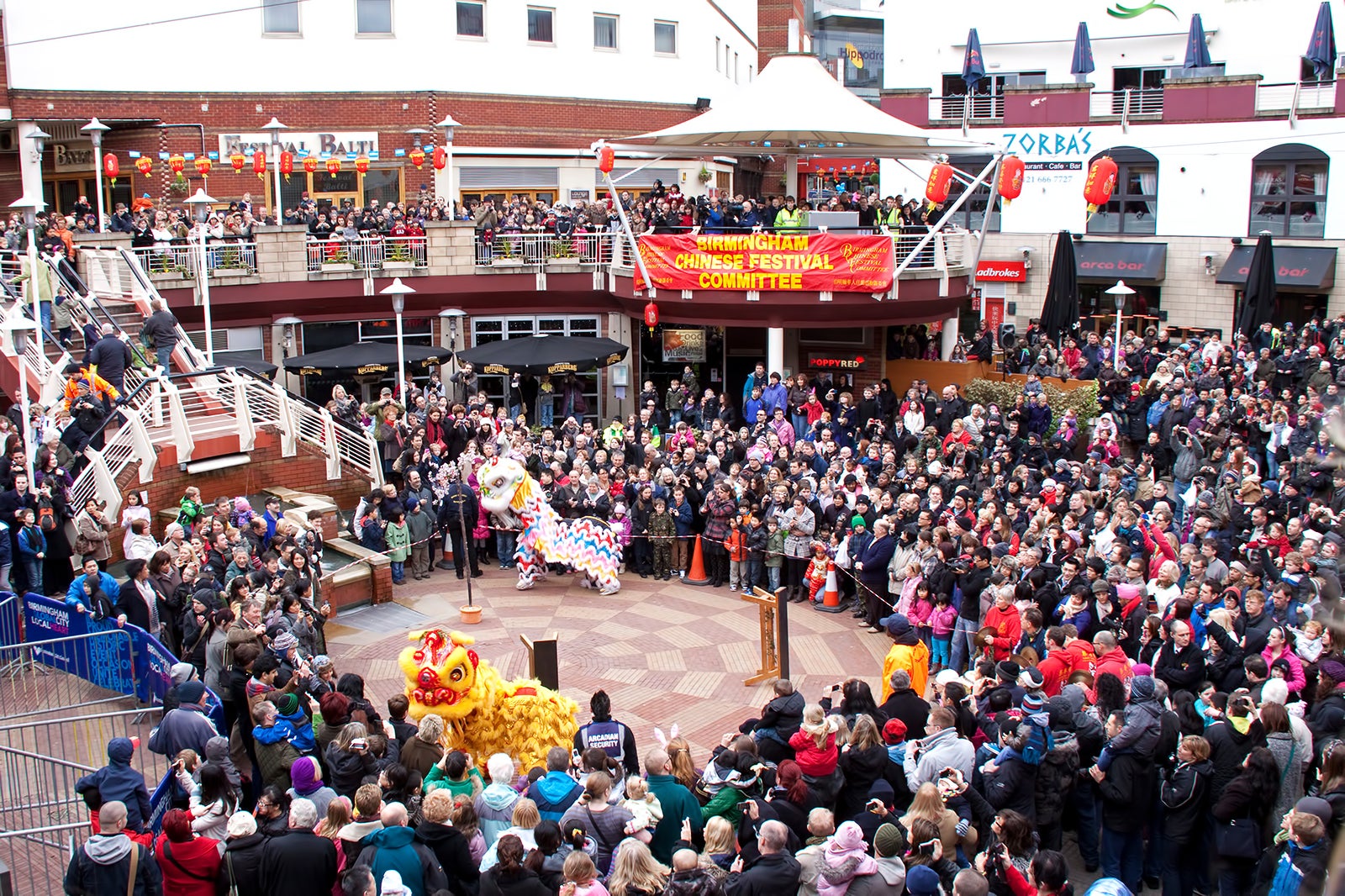 Arcadian Centre in Birmingham
Location: 70 Hurst St, Birmingham B5 4TD, UK
Open: Sunday–Thursday from 9 am to midnight, Friday–Saturday from 9 am to 2 am
Phone: +44 (0)1216 225348
Back to top