10 Best Things to Do for Couples in Bath
Bath's Most Romantic Places
Packed with romantic things to do for couples, the ancient city of Bath deserves its reputation as one of England's most alluring destinations. From ancient spas to Georgian-era gardens, Bath is remarkable for the sheer variety of its romantic offerings.
The city is most beautiful in the summertime when its lush parks offer romantic picnic spots. The river walks and hill hikes that surround the centre are ideal for couples looking for outdoor adventures during their visit. In this article, we'll take a look at some of the romantic things to do in Bath, with enough diversity in our list to ensure that there really is something for every type of couple.
1
Roman Baths
Soak up the ancient ambience at Bath's top attraction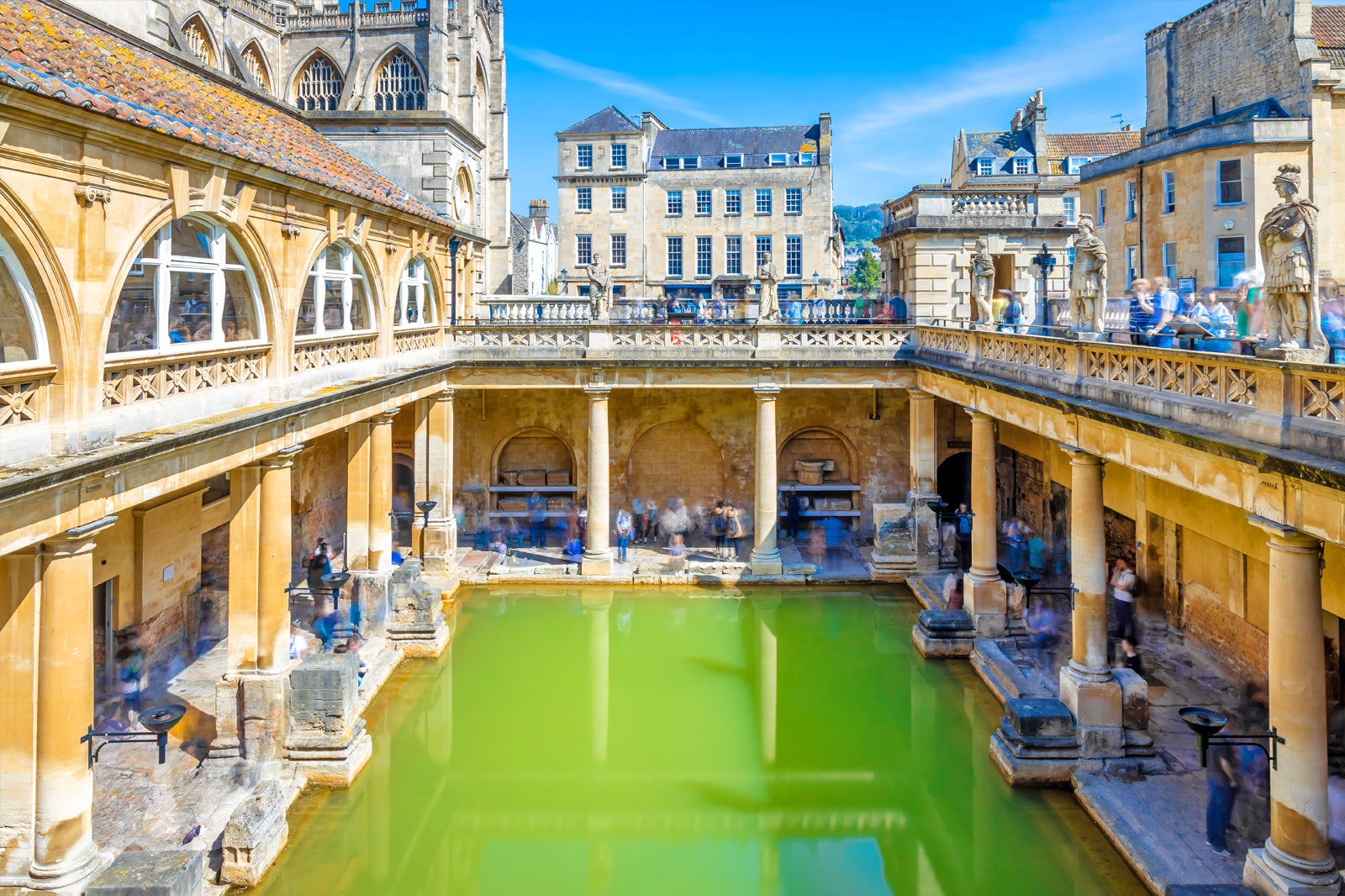 The Roman Baths are an exceptionally well-preserved group of natural thermal spas that make for a romantic couple of hours. A tour of the 4 main areas of the baths – the Sacred Spring, the Roman Temple, the Roman Bath House and the museum – is, for many, the premier attraction in the city of Bath, which takes its name from the site.
For an added romantic element, try visiting the Roman Baths during summer, when the site stays open to the public until 10 pm for atmospheric torchlight tours.
Location: Abbey Churchyard, Bath BA1 1LZ, UK
Open: Daily from 9 am to 5 pm (closed at 10 pm in the summer)
Phone: +44 (0)1225 477785
2
Pulteney Bridge
One of the world's only bridges that's completely lined with shops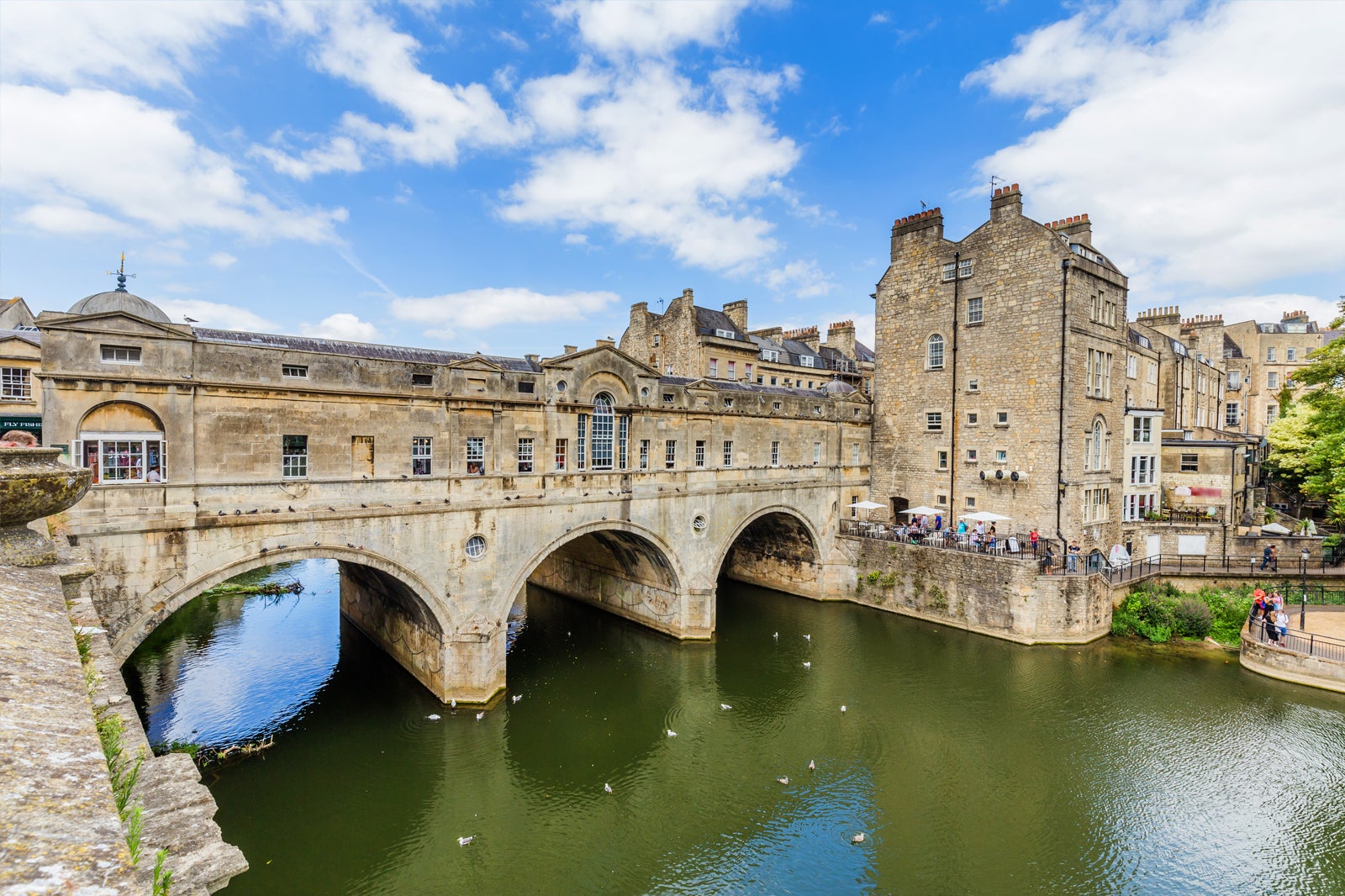 Couples
Shoppers
Photo
History
Pulteney Bridge is one of the most beautiful examples of Georgian architecture in Bath. Built in the 18th century, the bridge is lined with dozens of quaint little shops selling everything from rugby merchandise to fishing supplies.
A stroll along the bridge is one of the quintessential romantic experiences to enjoy in Bath, especially at sunset when things begin to wind down for the evening. Alternatively, head to one of the riverside viewing points to get an unobstructed glimpse of the bridge's unique structure.
Location: Bridge St, Bath BA21 1EE4AT, UK
3
Thermae Bath Spa
A natural spa with a range of romantic experiences
Thermae Bath Spa is a natural thermal spa located in Bath's ancient centre. Home to a wide range of spa packages, including a unique twilight experience, this luxurious establishment offers couples in Bath a romantic way to relax together.
Housed in a contemporary building, there are still flashes of Bath's Roman and Georgian history on show throughout Thermae Bath Spa. A truly memorable experience to be had here is soaking in the rooftop pool with stunning views across the old city, made even better at sunset.
Location: The Hetling Pump Room, Hot Bath St, Bath, BA1 1SJ, UK
Open: Daily from 9 am to 9.30 pm
Phone: +44 (0)1225 331234
4
Prior Park Landscape Garden
Quaint gardens offering stunning views of the city skyline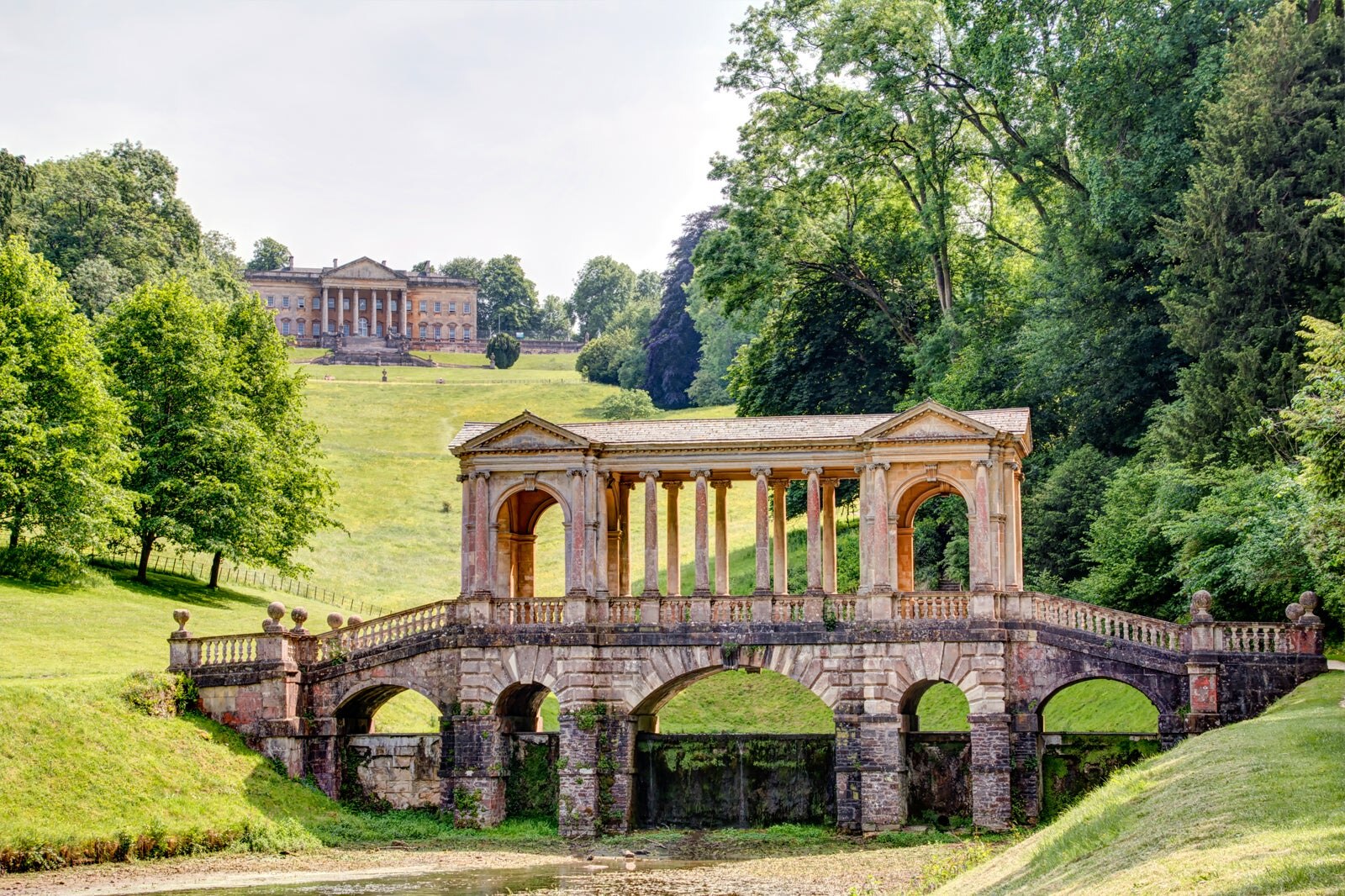 Prior Park Landscape Garden provides couples with a romantic escape from the hustle and bustle of Bath, just a short distance to the city centre. Designed by famous poet Alexander Pope and legendary landscape architect Capability Brown, these 18th-century gardens are set in a sweeping valley above Bath city.
You can relish the stunning views, with sunset a particularly romantic time to visit. This is especially true during the warmest days of summer, when the gardens teem with all manner of plants and animals.
Location: Ralph Allen Dr, Bath BA2 5AH, UK
Open: Daily from 10 am to 5.30 pm
Phone: +44 (0)1225 833977
5
Royal Victoria Park
Excellent for a romantic walk at any time of year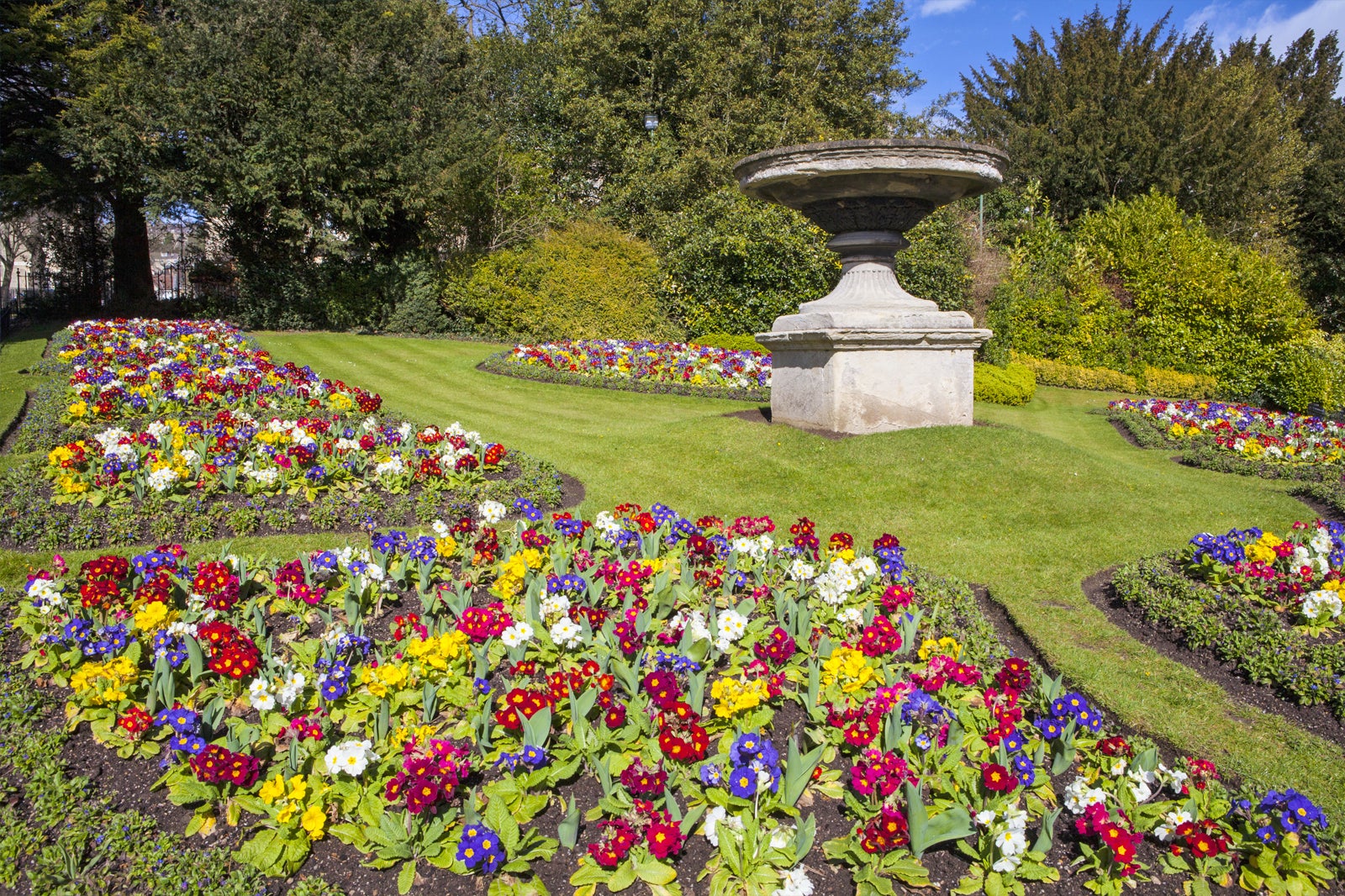 Royal Victoria Park can lay claim to being the first park of any in Britain to bear the name of Queen Victoria. Indeed, this sprawling space was inaugurated by the 11-year-old Victoria in 1830, some 7 years before she would ascend to the throne.
Nowadays, Royal Victoria Park is one of the most romantic spots in Bath. Just a short walk from the centre, it's a stunning expanse of green, covering 57 acres. Besides an arboretum, you'll also find many botanic gardens and the Great Dell Aerial Walkway.
Location: Marlborough Ln, Bath BA1 2NQ, UK
6
Take a hot air balloon ride
Sumptuous views from high above Bath city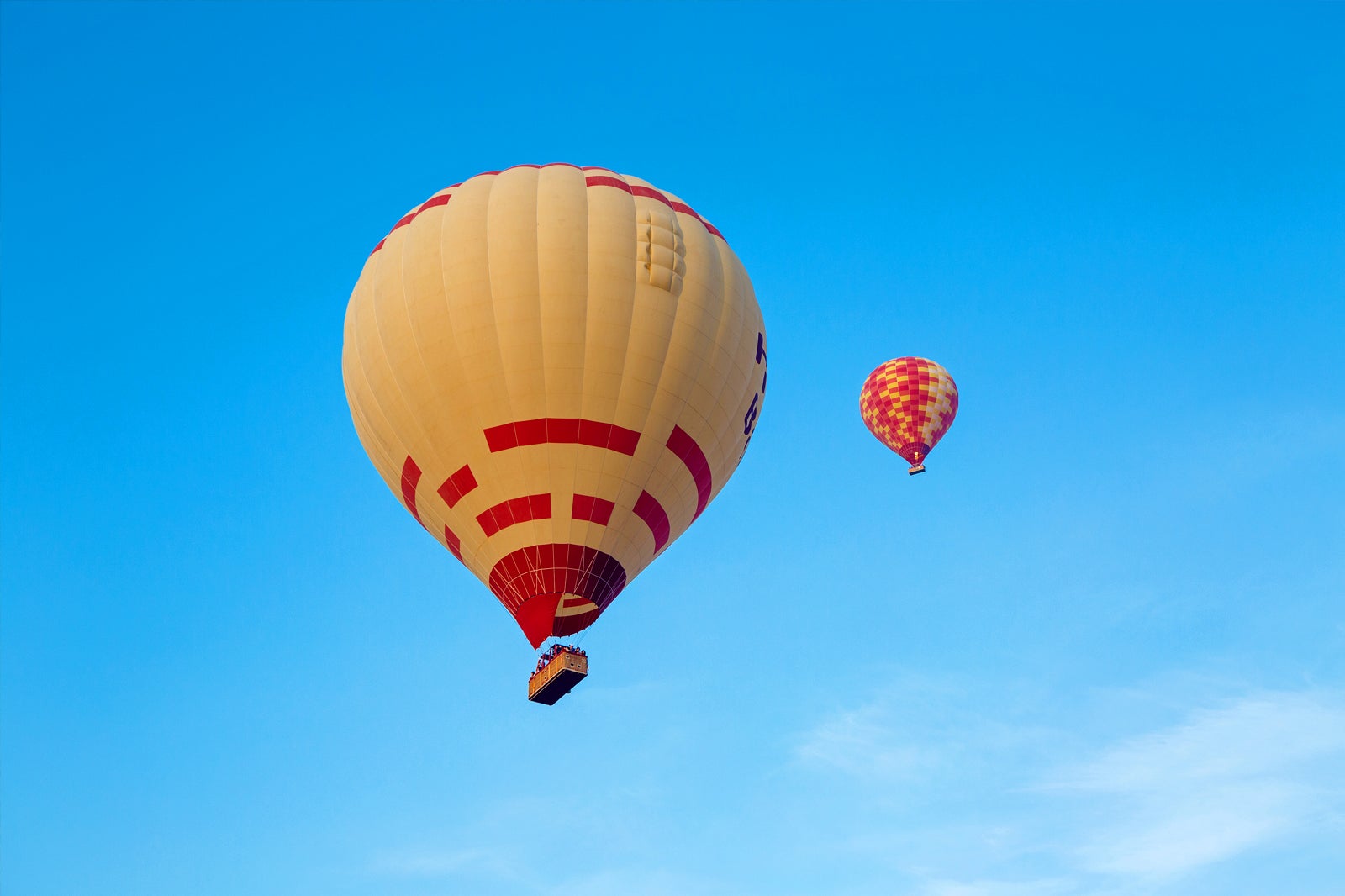 A hot-air balloon ride is one of the most exhilarating ways to experience this ancient city. With breathtakingly beautiful vistas of Bath and the surrounding rural areas, the romance of floating over the Royal Crescent, the Circus and the River Avon is hard to beat.
Two companies, Bath Balloons and Bailey Balloons, offer romantic couples hot-air balloon rides during the warmest months of the year. Booking ahead is recommended as this is an activity that gets more popular as the summer draws in.
7
Catch a movie at The Little Theatre
This vintage theatre screens arthouse and blockbuster flicks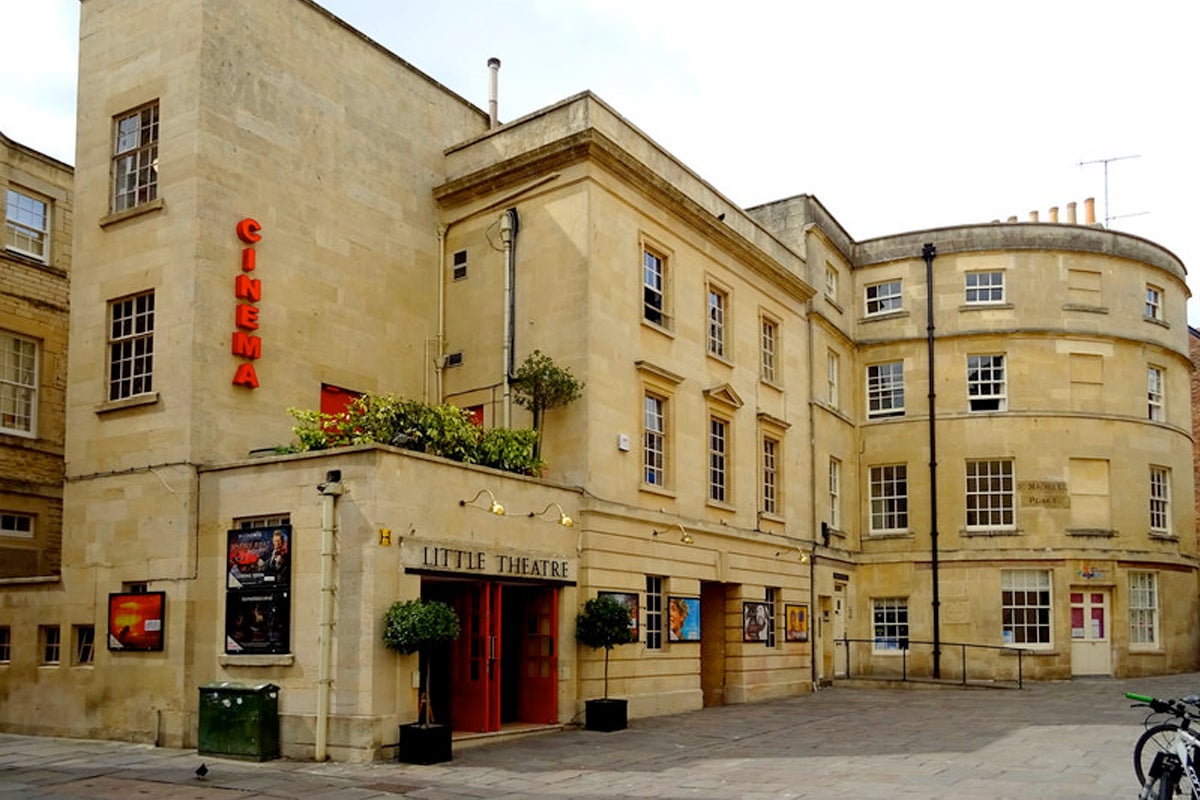 The Little Theatre is a 2-screen picture house in Bath city centre dating all the way back to 1935. Easily the most romantic spot in town to catch a film screening, this gem of a place shows a mixture of arthouse and blockbuster titles.
For those seeking a truly memorable cinematic night of romance, head to the chic bar beforehand for a glass of organic wine or locally made beer before catching one of their retro film screenings. Check their website for information and listings.
Location: St Michaels Place, Bath BA1 1SG, UK
Phone: +44 (0)8719 025747
photo by JThomas (CC BY-SA 2.0) modified
8
Walk the Bath Skyline
History and wildlife aplenty on this walking route around the old city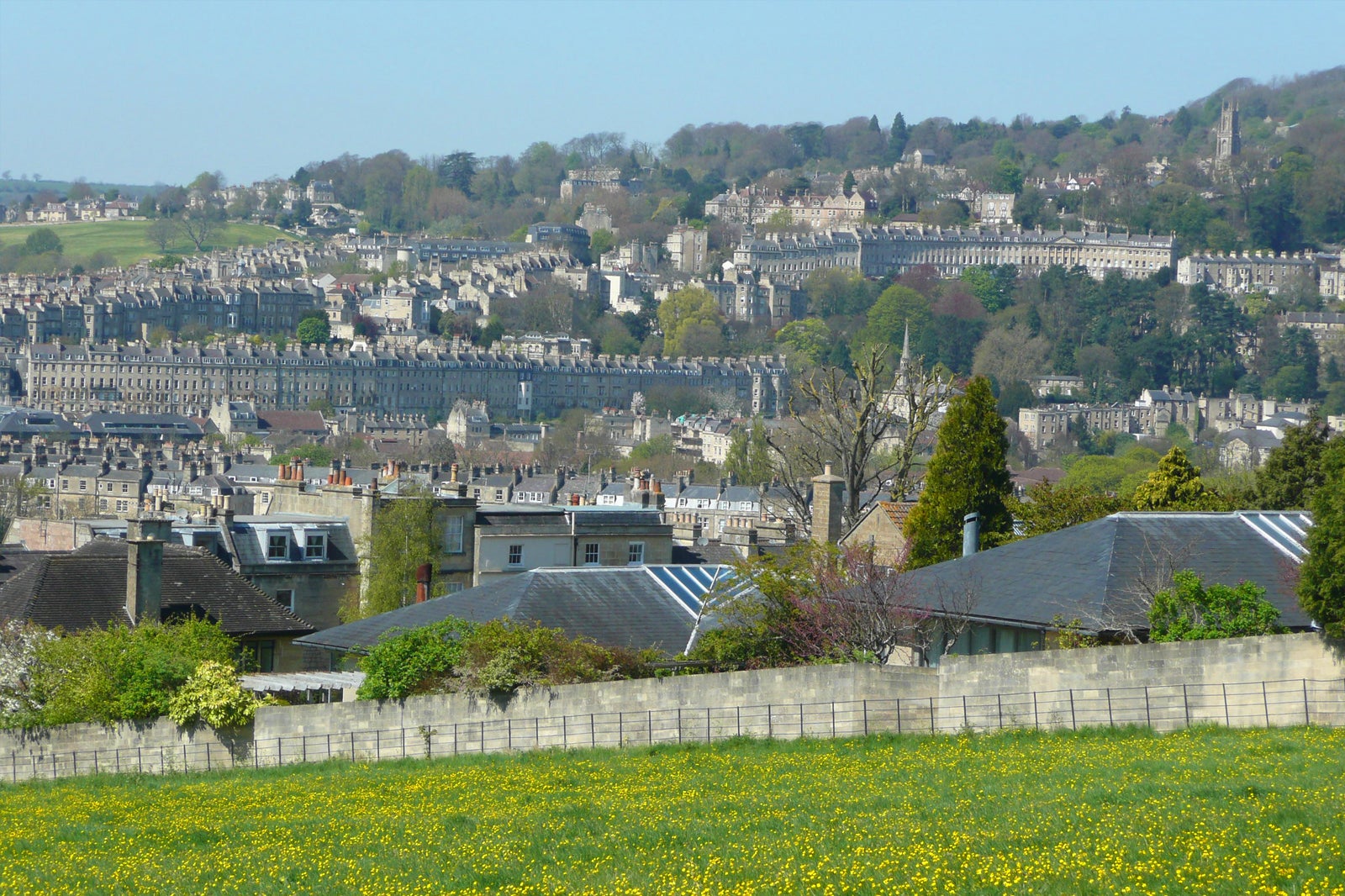 Couples
Photo
History
Adventure
Bath Skyline is a stunning 3-mile loop circling the old city and offering stunningly breathtaking romantic views of Bath. Boasting secret valleys resplendent with flowers and lush, cool woodlands, the Bath Skyline teems with plants and wildlife, including rare butterflies during spring and summer when this area is at its most romantic.
Head to the Iron Age fort on Little Solsbury Hill for the best vistas over Bath. Be sure to keep your eyes ears open for the song of the skylark, which has made a home for itself along the trail and can be heard warbling from late spring onwards.
Location: Bath BA2 6EN, UK
photo by Paul Stephenson (CC BY 2.0) modified
9
Go punting
Explore the city and its surrounds in a traditional boat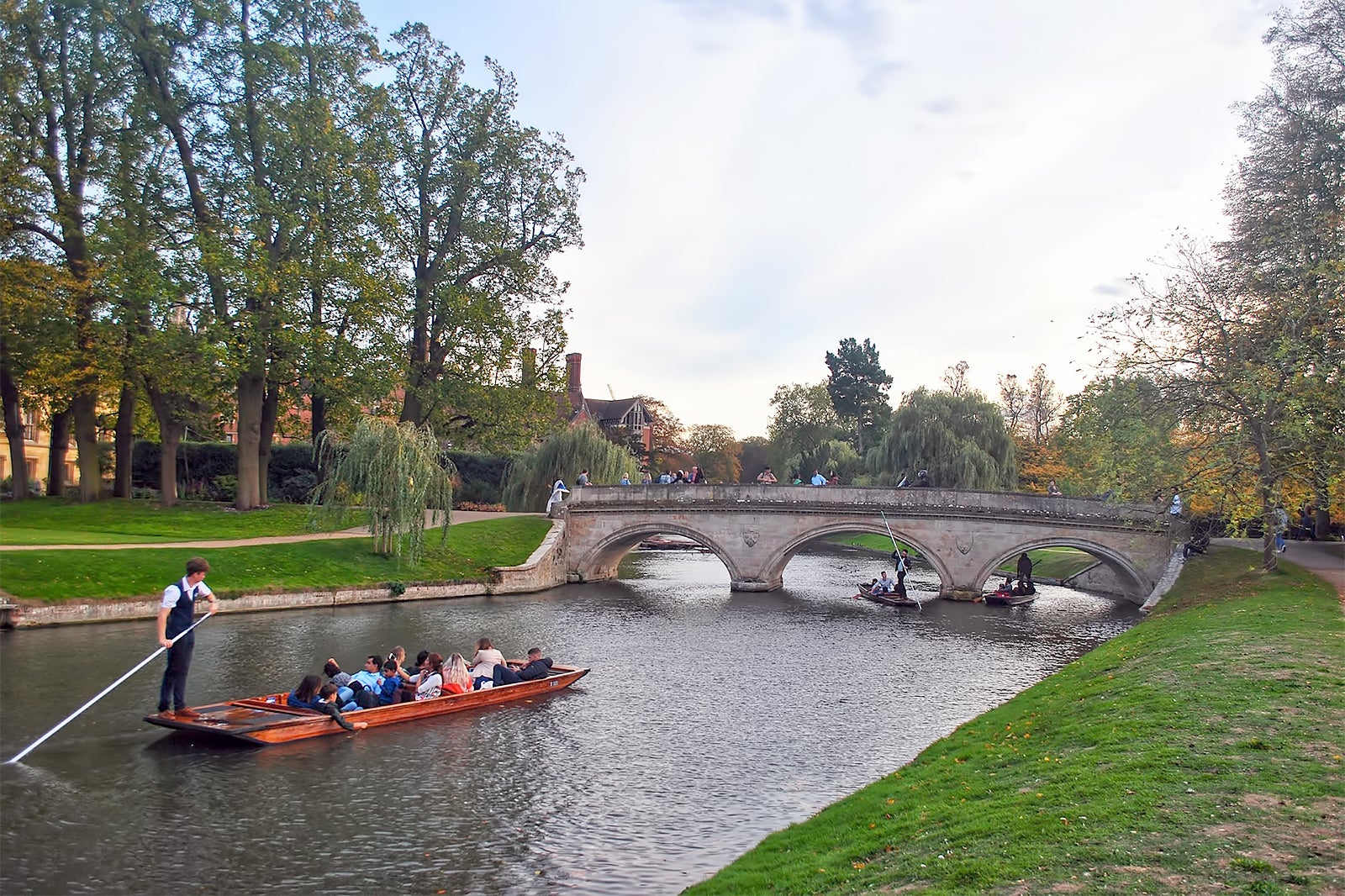 A traditional way to explore the city of Bath is to go punting through the many waterways snaking across town. A punt is a traditional longboat that's navigated by pushing a long pole against the river bed to propelling the boat forward. An excellent way to spend a warm summer's day, punting on the River Avon combines Bath's ancient city scenery with scenes of rural beauty just outside of the city centre.
Location: Bath Boating Station, Forester Rd, Bath BA2 6QE, UK
Open: April–September: daily from 9 am to 8 pm
Phone: +44 (0)1225 312900
10
Dinner at The Ivy Bath Brasserie
A romantic meal in one of the city's most famous restaurants
The Ivy Bath Brasserie is a British dining institution located at the heart of Bath's Georgian quarter on Milsom Street. Serving classic Franco-British fare in plush surrounds, dinner at The Ivy is one of the most romantic gastronomic experiences that Bath has to offer.
Must-try dishes at this grand old dame of Bath's dining scene include the Crab and Apple salad and the much heartier, yet equally delicious, Ivy Shepherd's Pie, which is lovingly made with slow-braised lamb leg and Wookey Hole Cheddar potato mash.
Location: 39 Milsom St, Bath BA1 1DS, UK
Open: Monday–Saturday from 8 am to midnight, Sunday from 9 am to 11 pm
Phone: +44 (0)1225 307100
Back to top