Bramall Hall is a Tudor manor house with parts dating back to the 14th century, and it's open for tours of the house and the surrounding grounds. These tours are designed to showcase what life was like for the families and servants who lived and worked there.
Whether you're interested in history or the impressive architecture, you'll have fun during your visit to Bramall Hall. The well-kept grounds can even delight people who enjoy spending time outdoors. Most visitors spend about 2 or 3 hours at the manor during their visit, but the surrounding parkland can turn your trip into a longer adventure.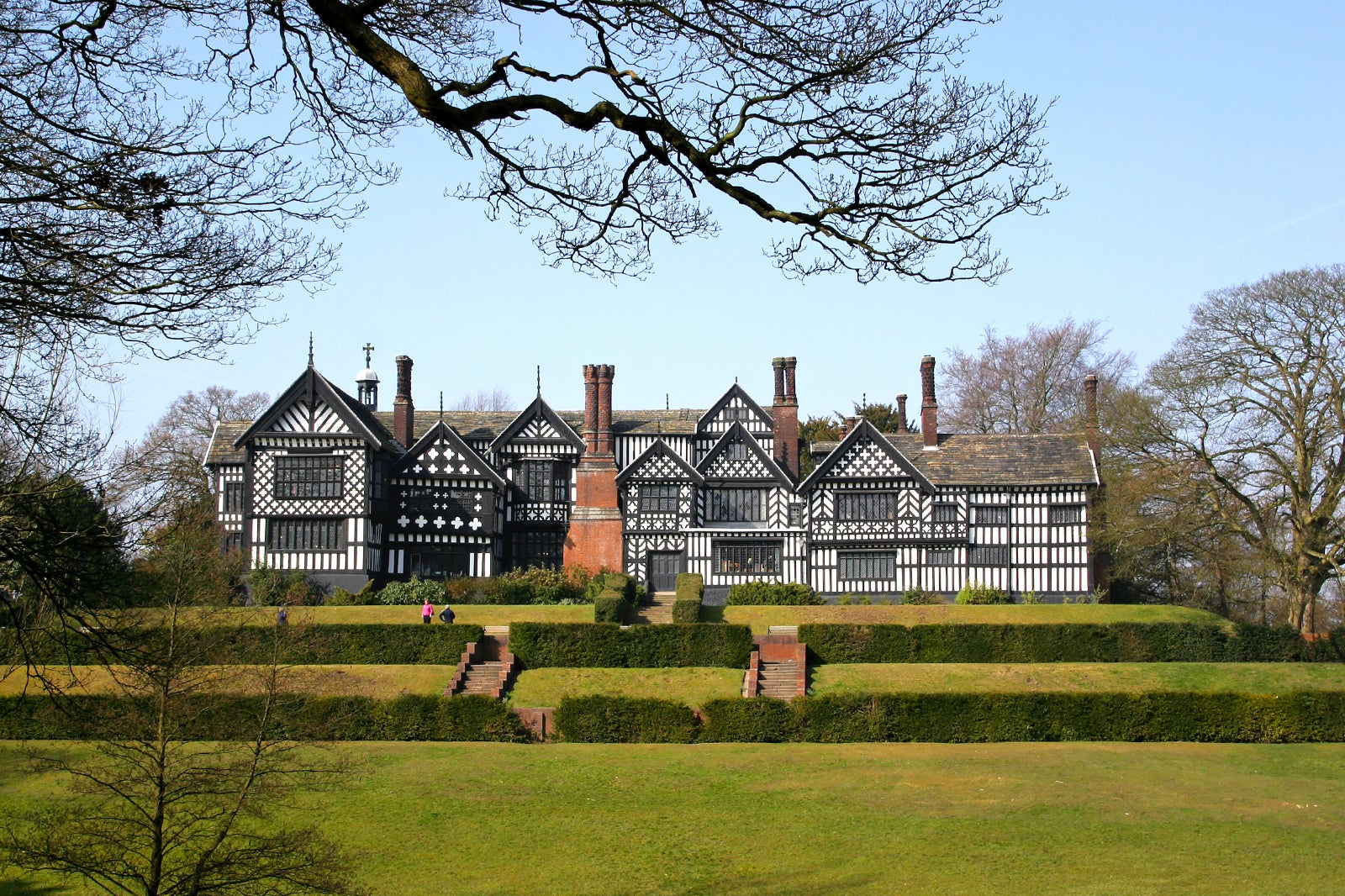 Bramall Hall highlights
One of Bramall Hall's major highlights is the Great Hall on the ground floor. Inside, you'll find a massive bay window and leaded windows, too. Additionally, you'll find the Lesser Hall and the Banqueting Hall, which are each grand in their own right, showcasing medieval opulence.
On the first floor, you can visit the ballroom, which is also known as the Upper Banqueting Hall. This room features an impressive arched roof along with rare murals on the walls dating back to the 16th century. The Chapel Room and the Paradise Room also feature impressive murals and embroidered images.
Good to know when visiting Bramall Hall
When you visit Bramall Hall, there are a few factors you should be aware of. It's in a conservation area, so parking is quite limited. You'll find 70 parking bays onsite, along with 2 bays designated for coach parking, but that's essentially it.
You can always take the bus to Bramall Hall, but the closest stop is about 20 minutes away on foot. The best way to visit is by walking or cycling. Fortunately, you'll find plenty of places to secure your bicycle when you visit, making cycling one of the easiest ways to travel here.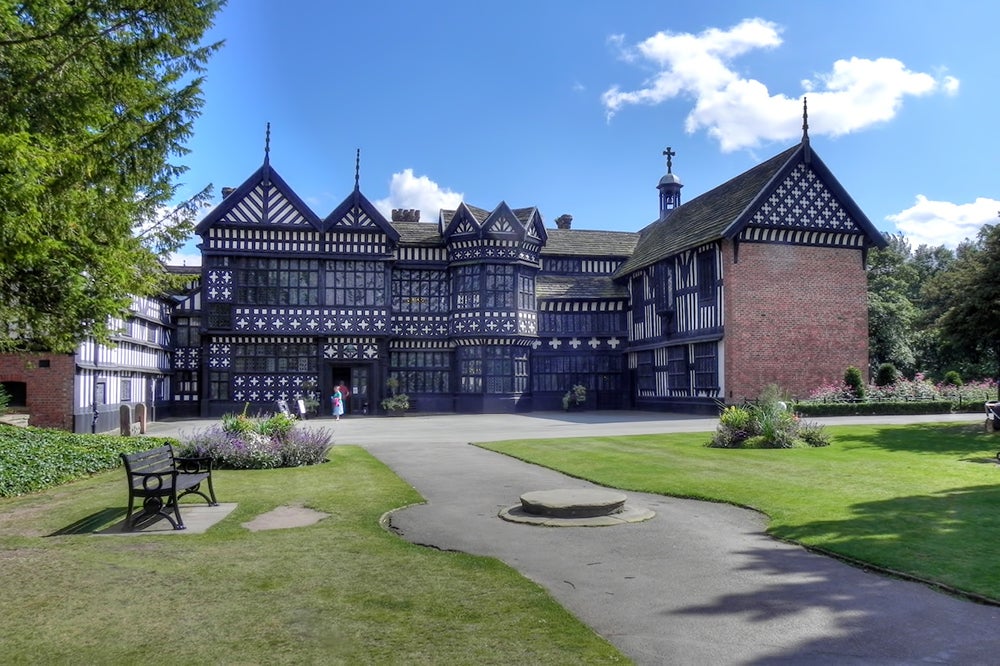 Bramall Hall in Manchester
Location: Hall Rd, Bramhall, Stockport SK7 3NX, UK
Open: Thursday–Friday from 11 am to 4 pm, Saturday from 10 am to 5 pm (closed Sunday–Wednesday)
Phone: +44 (0)1614 742020
Back to top