Canal Street is a popular hotspot for local and visiting LGBTQ people who are looking for welcoming places for shopping, dining and late-night celebrations. Because of this street and its numerous offerings, Manchester has become one of the most gay-friendly cities in the entire world. Plus, its location along the Rochdale Canal makes it a lovely destination for relaxing strolls and al fresco drinking and dining.
While Canal Street is primarily known for its gay-friendly atmosphere, young adults of all kinds can find fun here in this accepting environment. The area is loaded with bars, clubs and restaurants, so most of the visitors and residents are young people in their 20s and 30s. One could easily spend all day along this street. Mornings offer quaint and inviting cafes followed by afternoon strolls by the canal itself. Then, the nightlife offers several pubs and clubs to enjoy.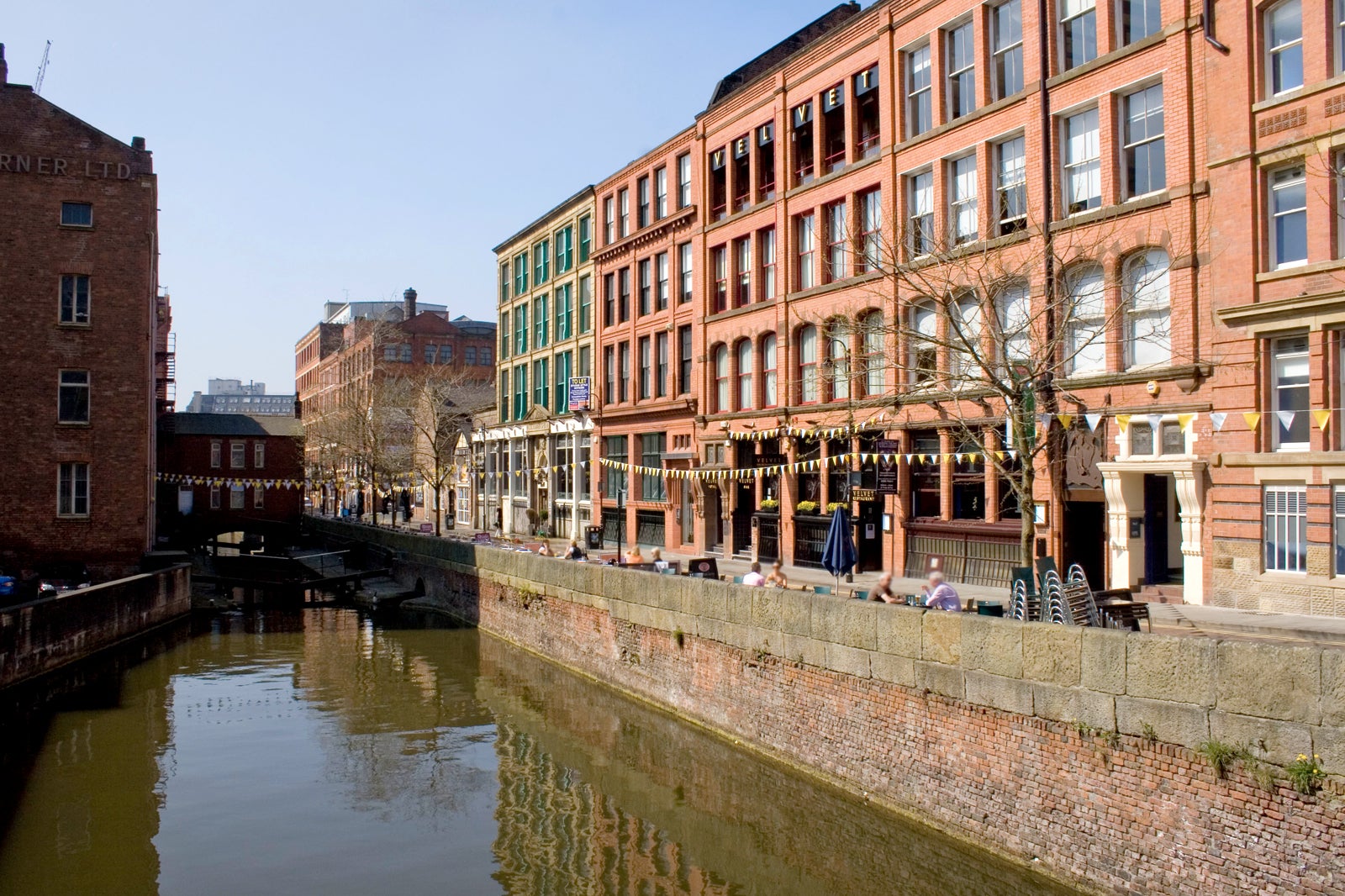 Canal Street highlights
With the eclectic nature of this street, you'll find plenty to keep yourself entertained on Canal Street. The heart of the street is the appropriately named Number 1 Canal Street pub that offers delicious food and drinks. More interestingly, it also hosts informal performances that let you see events such as plays, book readings and art exhibitions. Alternatively, you can head to The Molly House for a more rustic-styled pub with low music perfect for conversation.
No trip to Canal Street would be complete without a stop by the Richmond Tea Rooms. This English-style tea room offers tea, cakes and alluring decor based on the Mad Hatter's tea party from 'Alice's Adventures in Wonderland'. If you're more interested in a nightclub scene, you can visit Club Alter Ego or KiKi, both of which are popular, especially on Saturday nights.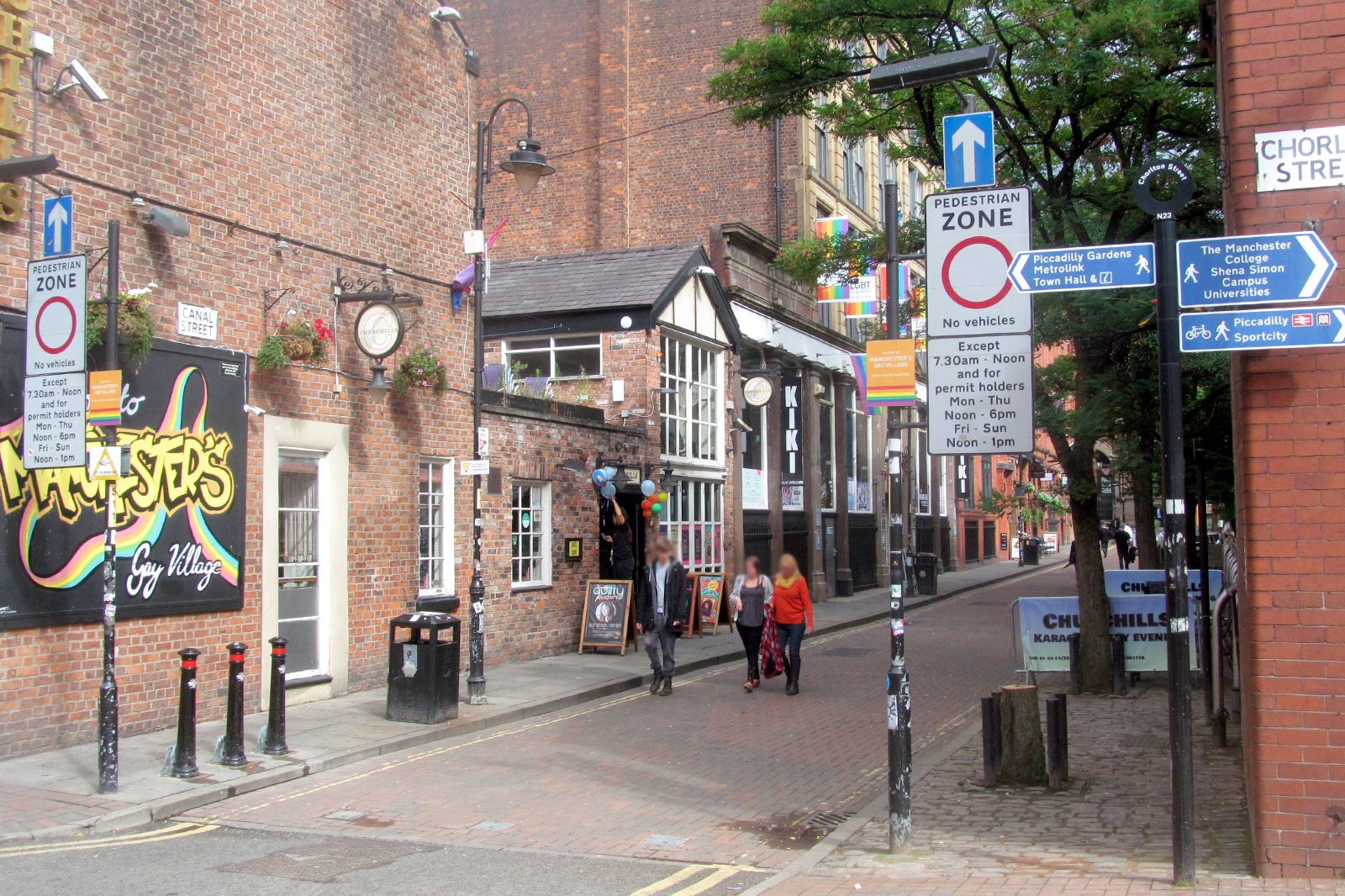 Canal Street history
Canal Street first developed upon the completion of the Rochdale Canal in the early 19th century and served as a destination for trade going through the city. As the canal area fell out of favour due to the rise of other methods of transport and trade, the region became largely disregarded, eventually turning into a sort of red-light district. In the '90s, however, the region was revitalised with the opening of numerous bars and clubs.
The new developments coupled with the passing of anti-discrimination laws helped the Canal Street area evolve as a hub for the LGBTQ community of Manchester. In recent years, as more housing developments have been built in the area, the overall standard has increased sharply. Canal Street, though, has managed to hold on to its identity that's displayed proudly throughout every business in the area.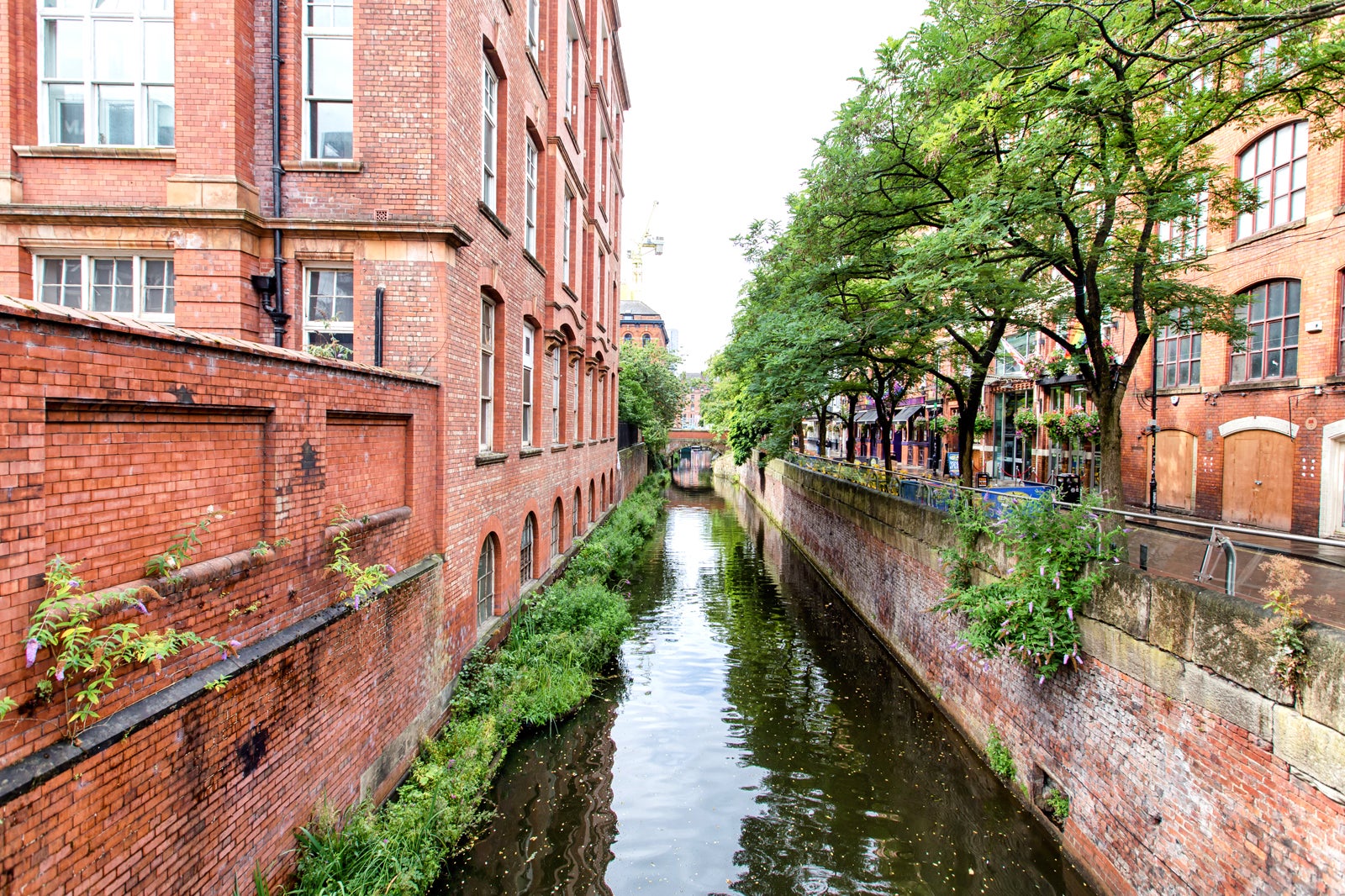 Good to know when visiting Canal Street
When you're planning your visit to Canal Street, there are a few tips you should keep in mind. Given the obvious tendency towards inclusivity, you don't have to worry about feeling unwelcome, no matter where you go. Many clubs and bars throughout Manchester require certain dress codes, but that's not really a concern on Canal Street. Feel free to wear whatever you like.
Visiting Canal Street means going to the centre of Manchester's Gay Village. Given the location of the area, you'll find yourself close to several other attractions as well. Piccadilly Gardens, for example, is just a few minutes' walk to the north, while St Peter's Square can be found to the northwest. You can also visit the Alan Turing Memorial on the other side of the canal right across the bridge.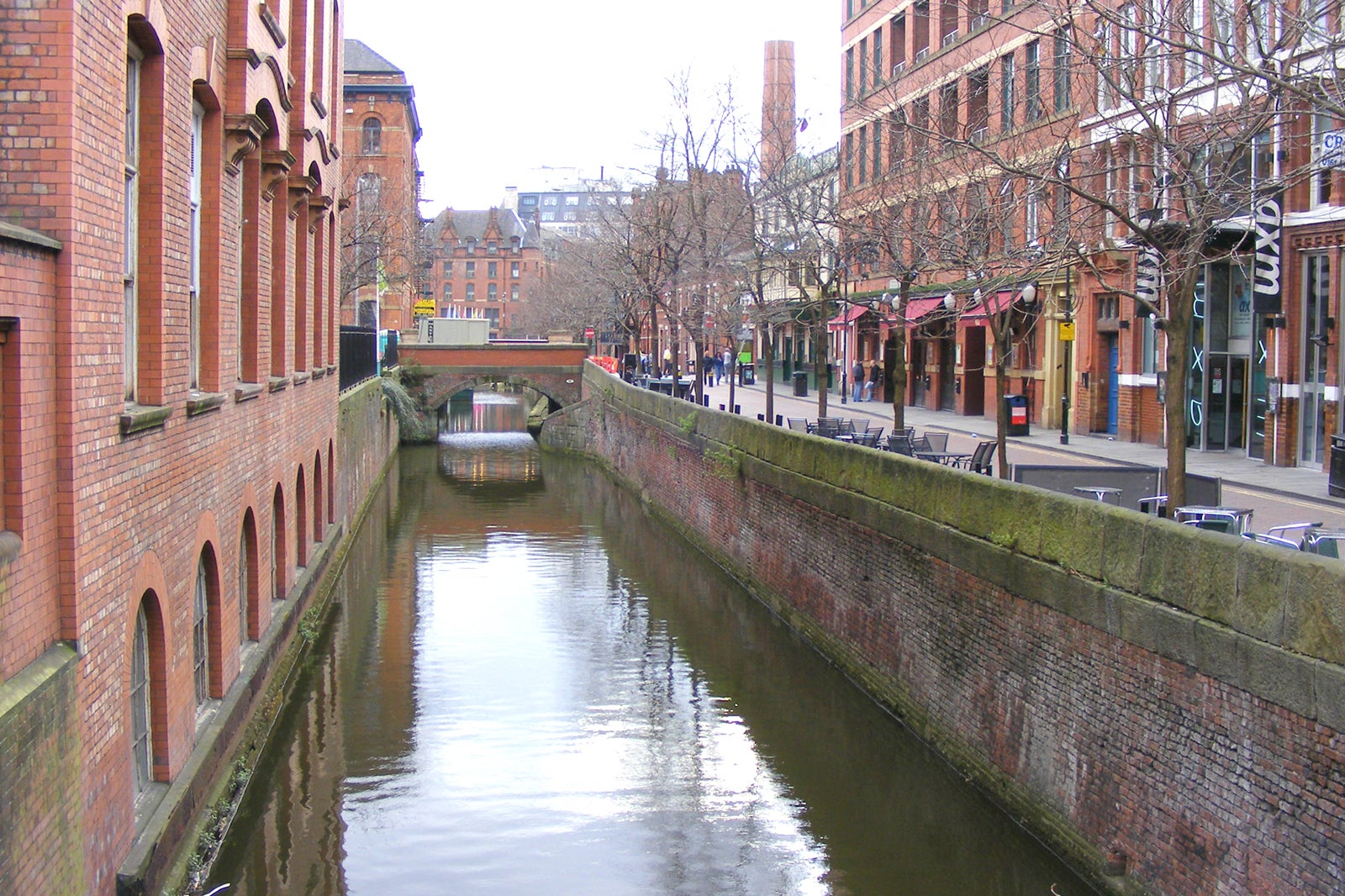 Canal Street in Manchester
Back to top