Everyman Theatre is a high-end cinema that brings a new level of luxury to the silver-screen experience with extremely comfortable seating and great service. Not only will you be able to enjoy the latest movie releases in comfort and style, but you'll find an impressive selection of food and drink available as well.
The whole family can enjoy a trip to this theatre, though kids must be kept quiet, as the theatre takes talking during screenings very seriously. Most people spend about 2 or 3 hours here depending on the length of the film they want to see.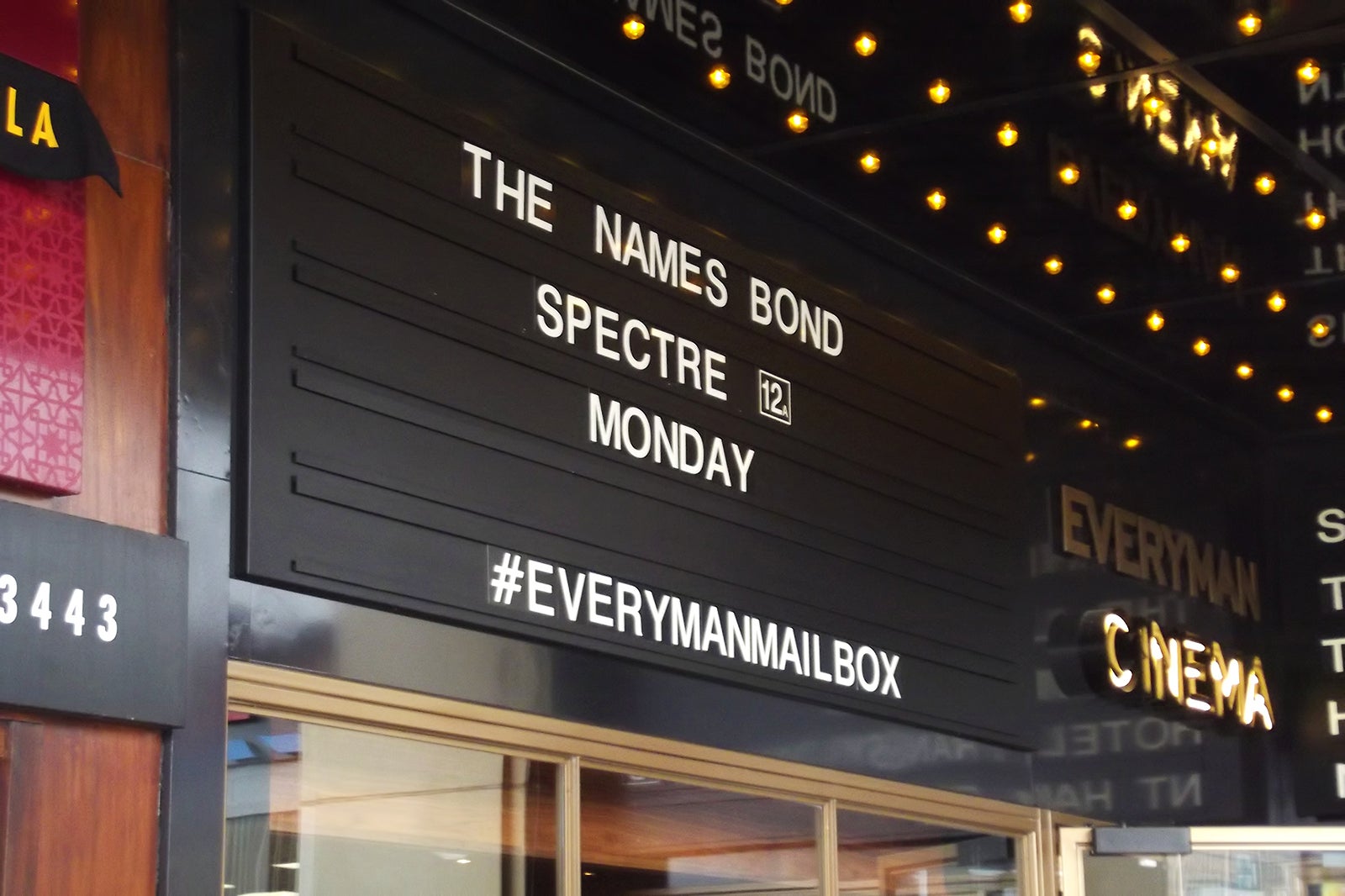 Everyman Theatre highlights
One of the main highlights of this cinema is the seating. Instead of typical theatre seats, you'll find that the theatres are populated with sofa seating. With the cushions, side tables, and footstools, you won't find a more comfortable cinema experience in Birmingham.
The food offerings here are top-of-the-line, with much more than the standard popcorn and fizzy drinks. You can enjoy freshly made burgers, including their famous and appropriately named Spielburger. Additionally, you'll find pizza, beef dogs, and sharing boards on the menu. You can enjoy it all in the lounge area if you like, or you can have it delivered directly to your seat.
Good to know when visiting Everyman Theatre
It's important to know that Everyman Theatre puts up a new film schedule every week directly in response to the local reception of what's playing. That means you'll have more time to see the latest hits. You'll also find several cult classics and special events here, too.
Being located in the Mailbox, Everyman Theatre is notably easy to get to. It's a 10-minute walk from the New Street and Moor Street stations, and it has a car park if you're looking to drive yourself. You may even find additional discounts, as the car park often partners with Everyman Theatre for special deals.
Everyman Theatre in Birmingham
Location: 116 Wharfside Street The Mailbox, Birmingham B1 1RF, UK
Open: Monday–Saturday from 10 am to 7 pm, Sunday from 11 am to 5 pm
Phone: +44 (0)1233 555642
Back to top