10 Tips for First-Timers in Cambridge
What You Should Know Before Visiting Cambridge
A trip to Cambridge for first-time visitors can be daunting given how much there is to see in the city. It has a long history, once settled by the Romans, while its famous university was founded way back in 1209. Almost every inch, it seems, is occupied by an array of worthy landmarks, retail outlets and eateries just begging for your attention.
But Cambridge's centre is pleasantly flat and compact, ideal for exploring on foot or by bicycle. Good bus service and reliably frequent train links to surrounding towns make this a convenient base from which to explore more of East Anglia. Find more about these and what you should know before visiting Cambridge below.
1
Arrive in Cambridge by train
Ditching the car is a good idea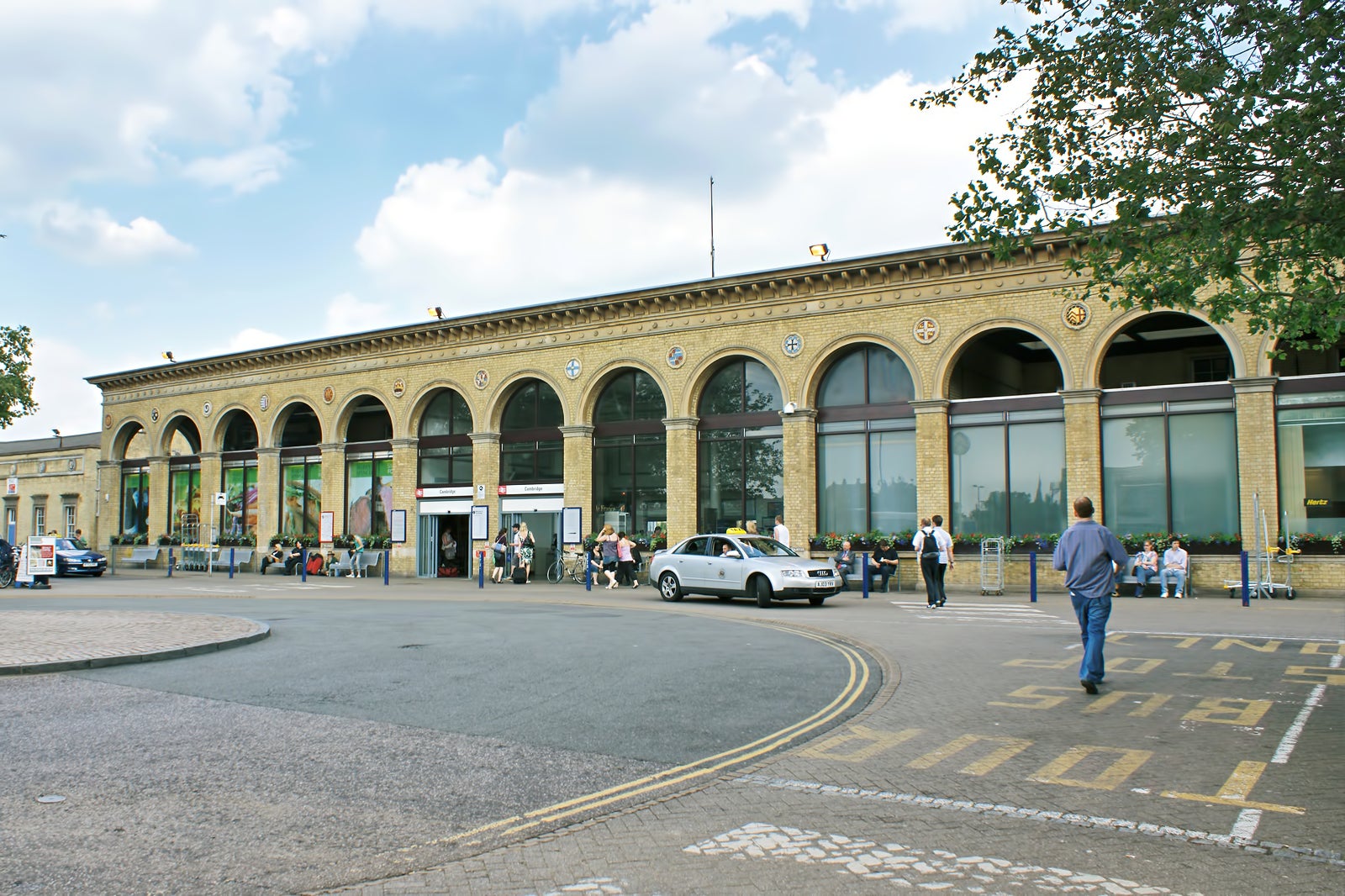 Arrive by train for your visit to Cambridge and you find yourself within a 15-minute walk from the city centre. What's more, the fastest journey time from central London takes about 64 minutes, departing from London Liverpool Street station in the heart of the city. With fares starting at only £8 one way, it's also a cost-effective means of transport. It's a good idea to check out the Greater Anglia train operating company's timetable and station info online.
Cambridge's main sights are mostly clustered within a small area of the centre and so you won't need a car to visit the city's famous colleges and museums. If you do decide to venture a little further afield, it's easy to rent a bicycle – there's a hire shop right beside the Cambridge railway station.
photo by Oxyman (CC BY-SA 2.0) modified
2
Use Cambridge Park and Ride if you drive
Parking's plentiful and buses are frequent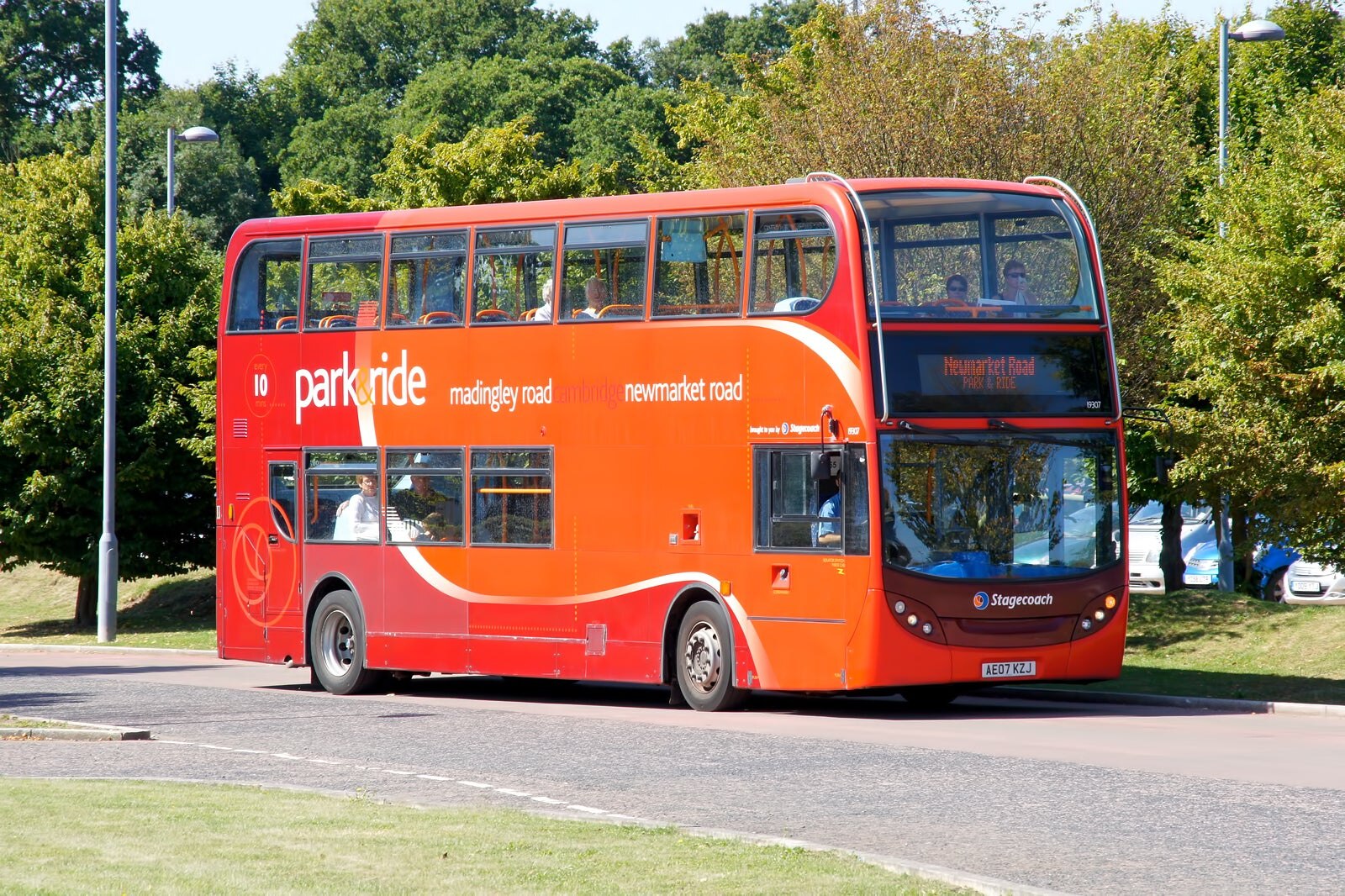 Start your Cambridge city break with minimal stress by taking advantage of its Park and Ride scheme. If your visit is part of a longer trip, for instance, a car is likely to be more convenient than public transport. If that's the case, arrive by car in the congested city centre and you'll be faced with a hefty parking bill – that is if you can find a space at all.
Cambridge has 5 Park and Ride schemes, evenly distributed around the edge of the city. Located closest to the M11, Trumpington and Madingley Road are the most convenient for visitors coming from other regions of the UK. Babraham Road is larger and slightly further out – a good bet around Christmas when the city is especially busy. Each offers the same deal: free parking for up to 18 hours and you pay about £3 return to catch the bus into the centre (group and multiple-day deals available).
photo by Chris Sampson (CC BY 2.0) modified
3
Walk or bike around like a local
And dress appropriately for maximum comfort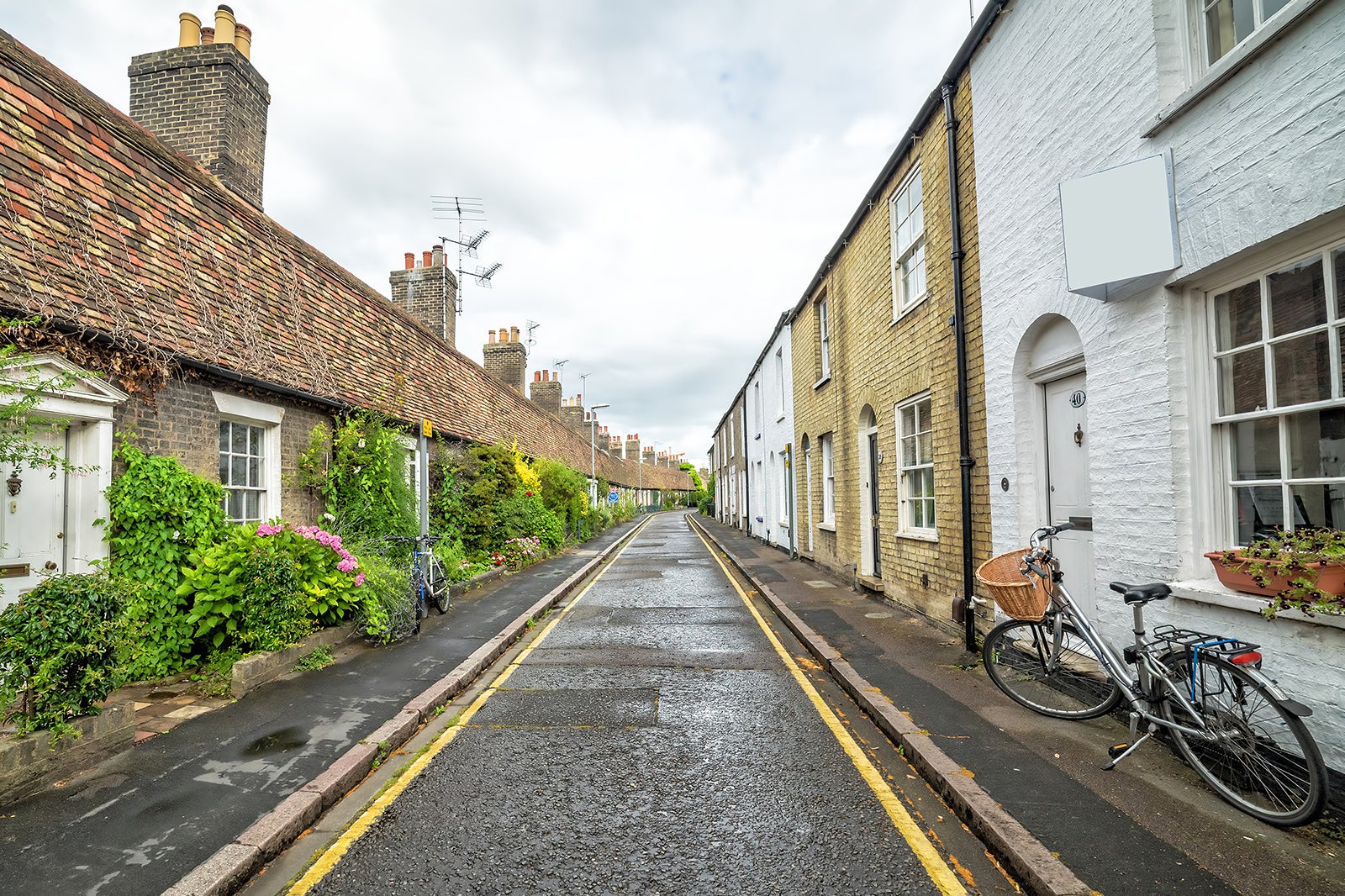 When in Cambridge, do as the locals do and walk or bike. Fortunately, the city's largely flat, so you won't have to contend with steep hills. However, pack a pair of comfortable as pounding the pavements can take its toll. The weather can be very changeable, even in summer. Dress in layers that can easily be shed and carried if the sun comes out.
It's worth packing a weatherproof mac in case of showers. Don't be tempted to rely on an umbrella. If the streets are crowded, it's going to be awkward to pass other people. And let's face it, you won't see much of the city's fabulous architecture from under a brolly. Give your wandering a sense of purpose by following one of the city's 3 sculpture trails.
4
Escape the city centre to see the 'real Cambridge'
Visit some of the city's most convenient green spaces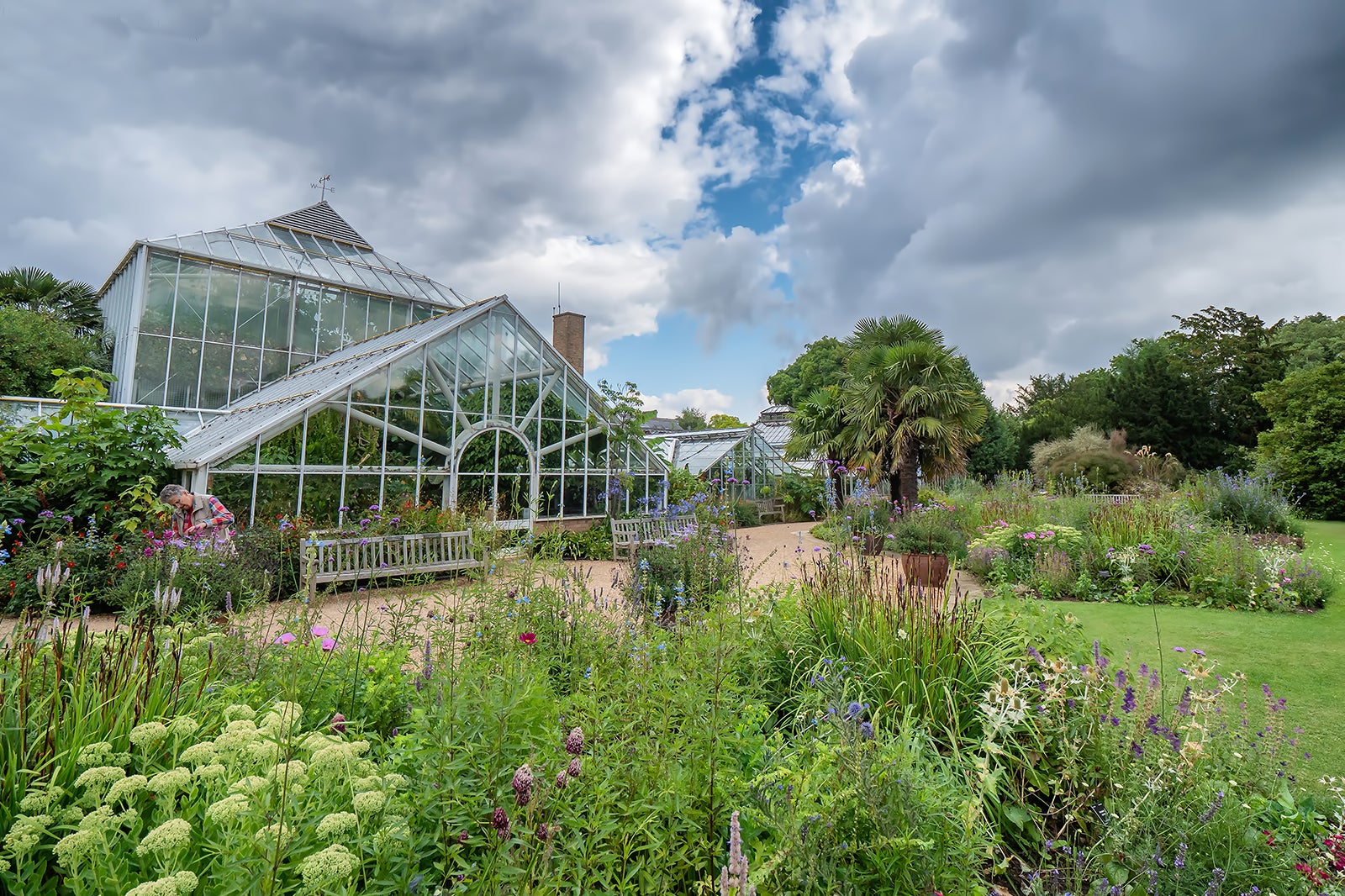 In your haste to visit Cambridge University, it's easy to overlook the fact that the city had been around for many centuries before the centre of learning was founded. That said, one of the top visitor attractions outside the city centre is the Cambridge University Botanic Garden. Grantchester village is 1 mile or so outside the centre and famed for its delightful meadows, while Wandlebury Country Park is a little further out, to the south of the city in the Gog Magog Hills.
Though Cambridge, like the rest of East Anglia, is known for being flat, its long history is exemplified by one extraordinary hill which you should check out while you're in town. It marks the site of the original Roman settlement and was chosen for its defensive advantage. Known to locals as Castle Mound, it's a place which offers a panoramic view of the city – what in Roman times would have been a lush, green valley.
5
Visit during university breaks
Save money on your accommodation by renting student digs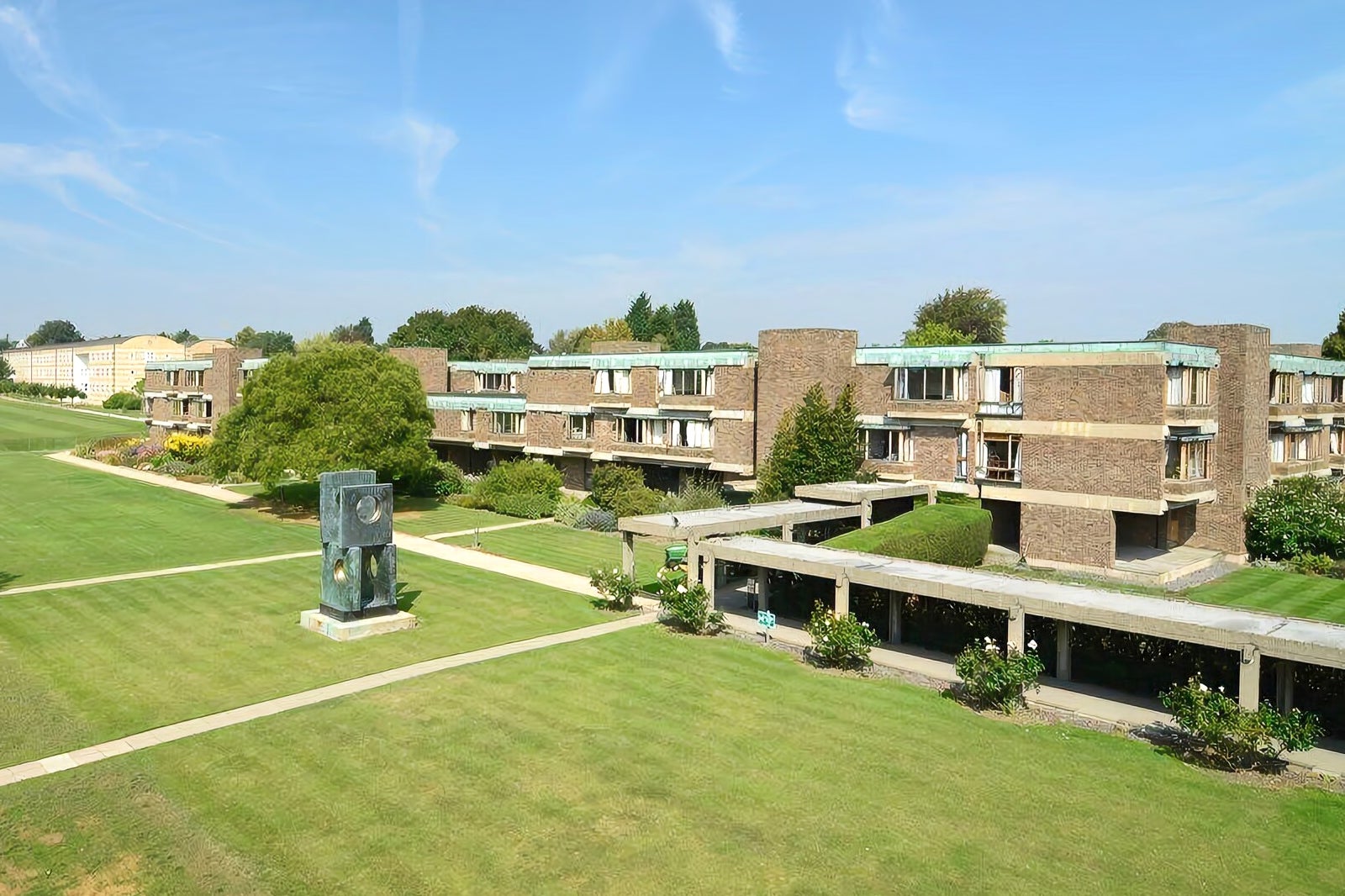 Summer in Cambridge gets pretty hectic, but visiting during the spring and autumn or during the Christmas and Easter, university vacations can be quieter. Spring's especially pleasant, when the weather's warming up, blossom adorns the trees, and you're unlikely to be troubled by the kind of wind that's prevalent in the autumn.
Instead of a regular B&B, why not book yourself a basic but comfortable room in bona fide university accommodation. Student rooms in Churchill College and King's College are often rented out for short term visitors around Christmas, over Easter and throughout the summer.
6
Take a dip in Jesus Green Lido in summer
Swim in one of the city's most iconic pools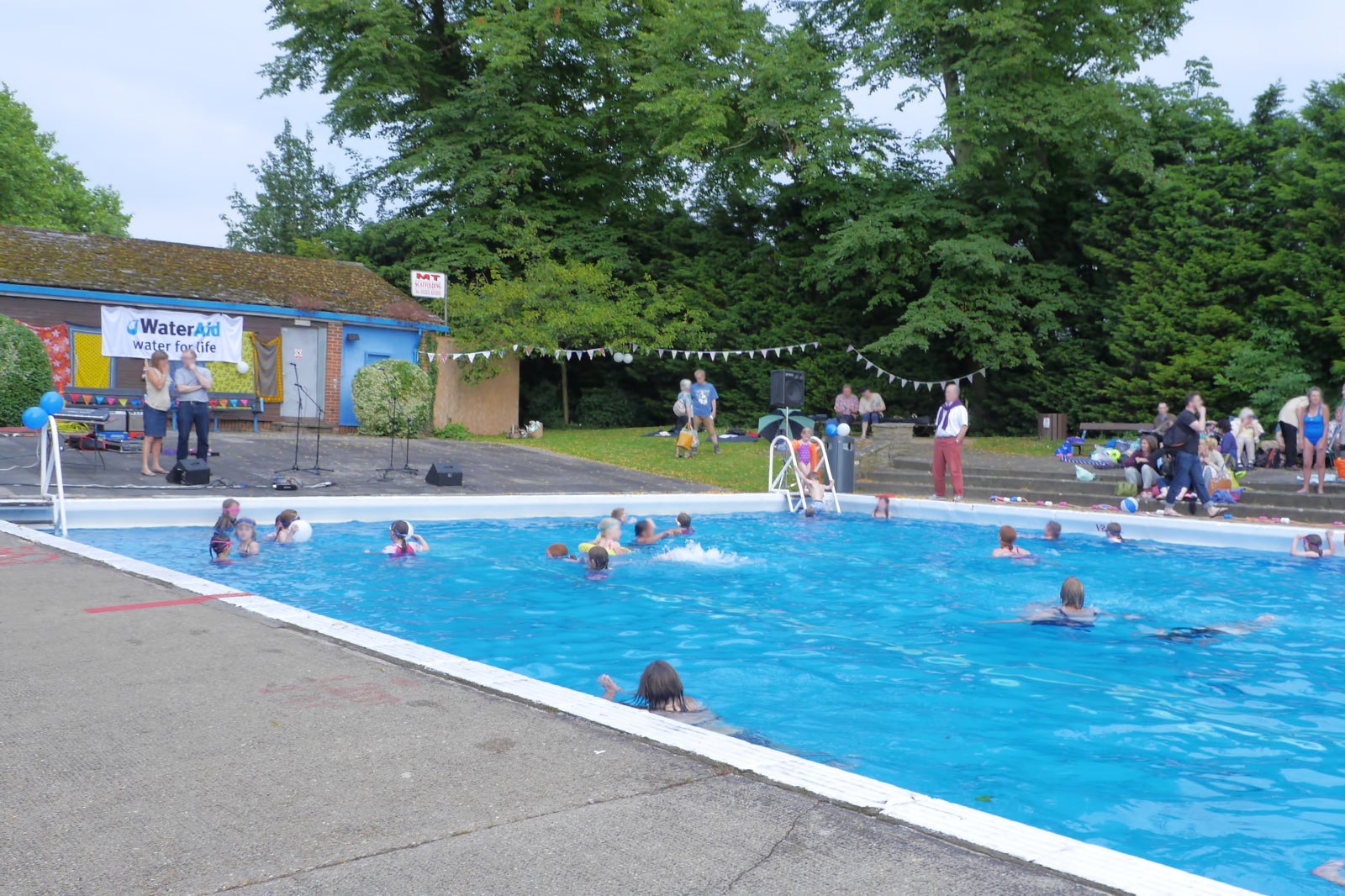 Taking a dip in Jesus Green Lido is a popular way to cool off from May to September when summer temperatures in Cambridge can sometimes rise to 30°C or more. Outdoor swimming first became popular in the 1920s and 1930s, when councils across England built lidos to cater for the demand. Jesus Green opened in 1923 and thanks to a dedicated band of supporters, remains one of a shrinking number of lidos in use today.
It's the largest outdoor pool in the city and, at 91 metres, shares the title of England's longest lido with Tooting Bec in London, though the latter is twice as wide. With sunbathing space on either side of the pool and a dedicated swimming lane for serious swimmers, all types of patrons are catered for. You can also swim in the River Cam near Grantchester, a little further from the centre but accessible year-round – if you're hardy enough.
Location: Chesterton Rd, Cambridge CB4 3AX, UK
Phone: +44 (0)1223 302579
photo by Historyworks (CC BY 2.0) modified
7
Pare back your Cambridge college sightseeing
Don't try to visit all 31 colleges in one visit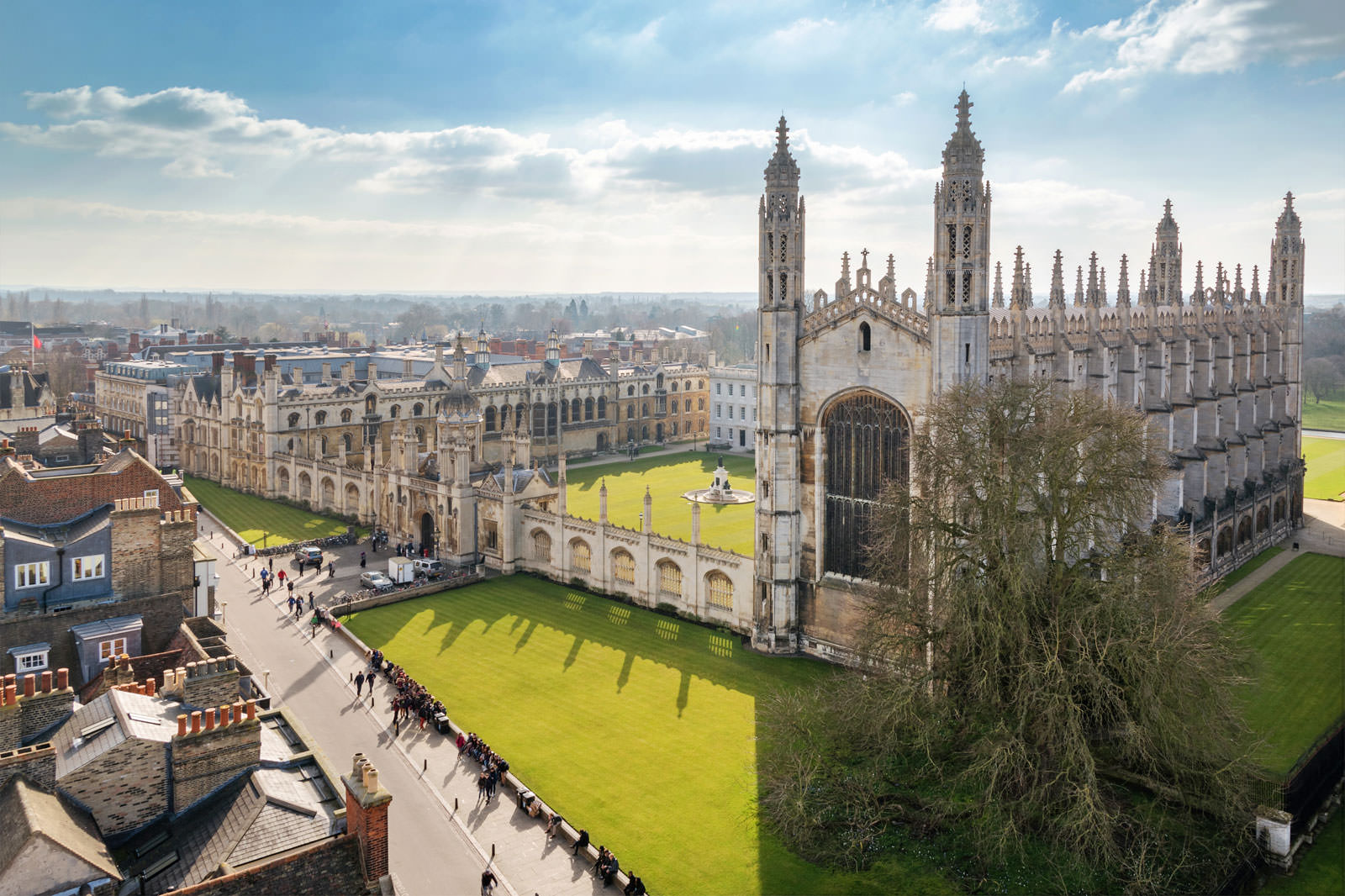 Don't think you need to cover all of Cambridge's 31 colleges in a single visit. Incredible though they are, you'll soon get college fatigue, so it's best to opt for a select few for your first-time sightseeing itinerary. The 'Big 4' are King's, Trinity, Corpus Christi, and St John's, considered must-sees by most. You'll recognise the latter from the movie The Theory of Everything (2014) about the life of Stephen Hawking, starring Eddi Redmayne.
Highlights include Evensong in the historic chapel at King's College and the Tudor Gateway of Trinity College. At Corpus Christi, seek out the sundial in the medieval Old Court, while at St John's – alma mater to 6 British Prime Ministers – the splendid, Venice-inspired Bridge of Sighs is impressive whether from the water in a punt or the banks.
8
Explore Mill Road
Enjoy the city's indie quarter
Mill Road is the cool quarter of Cambridge that's crammed with many independent restaurants, shops, and cafés. On the first Sunday in December, the area hosts the popular Winter Fair, but it doesn't disappoint whatever the time of year you visit. Nearby highlights include Calverley's Brewery, a small-batch brewery with a rustic taproom and attached shop.
Among the must-try indie hangouts are Urban Larder and the Black Cat Café. As well, there's an eclectic mix of stores selling everything from books to deli delights. Relevant Record Café manages to be both, combining a popular coffee house at street level and a hidden gem of a vinyl collection below ground.
Location: Mill Road, Cambridge, UK
photo by John Sutton (CC BY-SA 2.0) modified
9
Taste Cambridge's local treats
Indulge in sticky buns and seasonal produce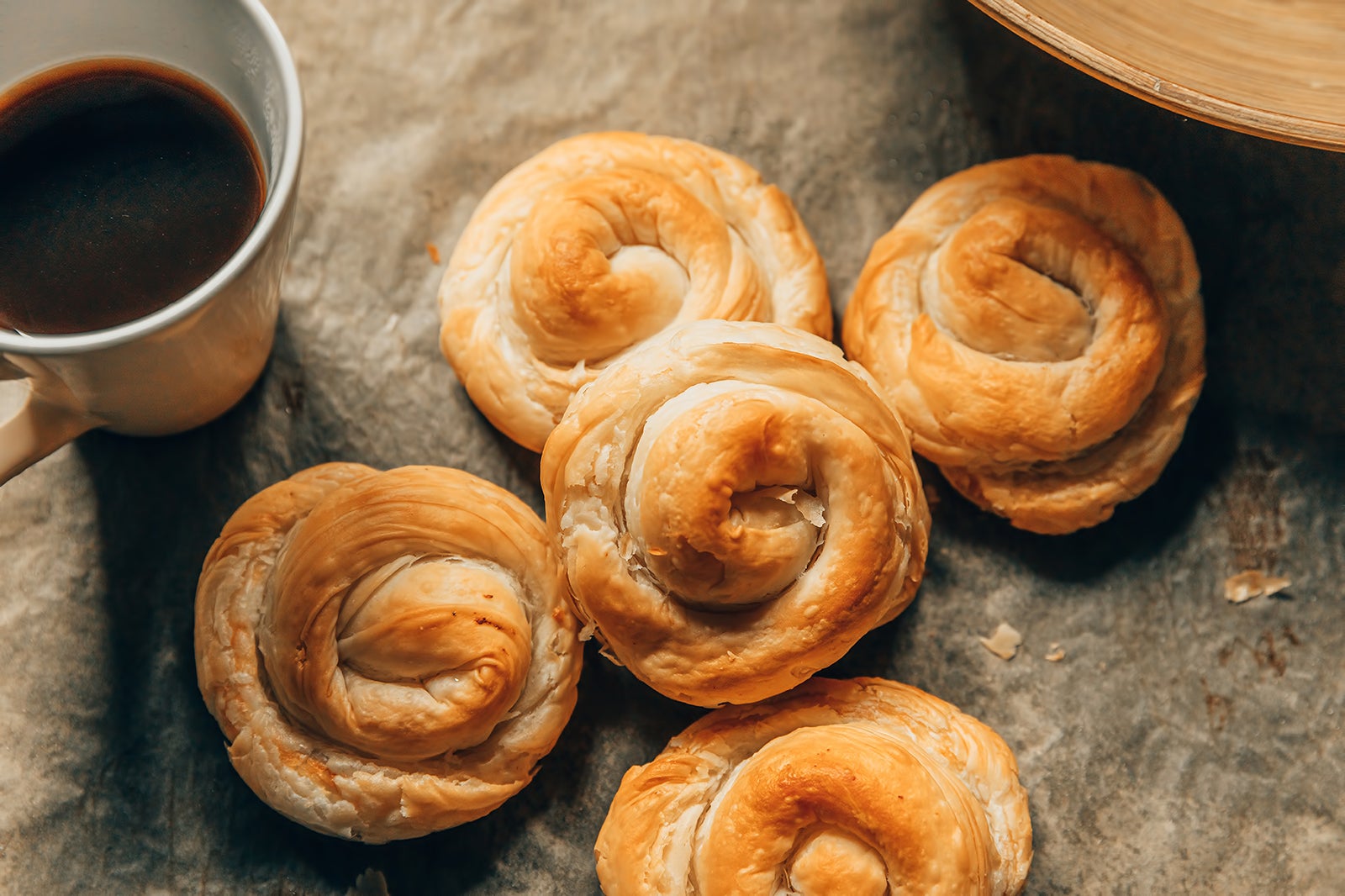 Though you can eat your way around the world without leaving Cambridge thanks to its restaurants and food trucks, it's always good to taste the local treats too. No serious foodie should pass up the chance to visit Fitzbillies. This Cambridge institution has been making its famous sticky Chelsea buns since 1920.
Another culinary must-do is a meal at Varsity, the city's oldest restaurant. Basing its menu around seasonal local produce, you'll find it opposite Emmanuel College. A smarter and more expensive alternative is the Michelin-starred Midsummer House beside the River Cam, where innovative chef Daniel Clifford creates mouthwatering tasting menus.
10
Sarah Key Books
Buy a copy from Cambridge's most haunted bookstore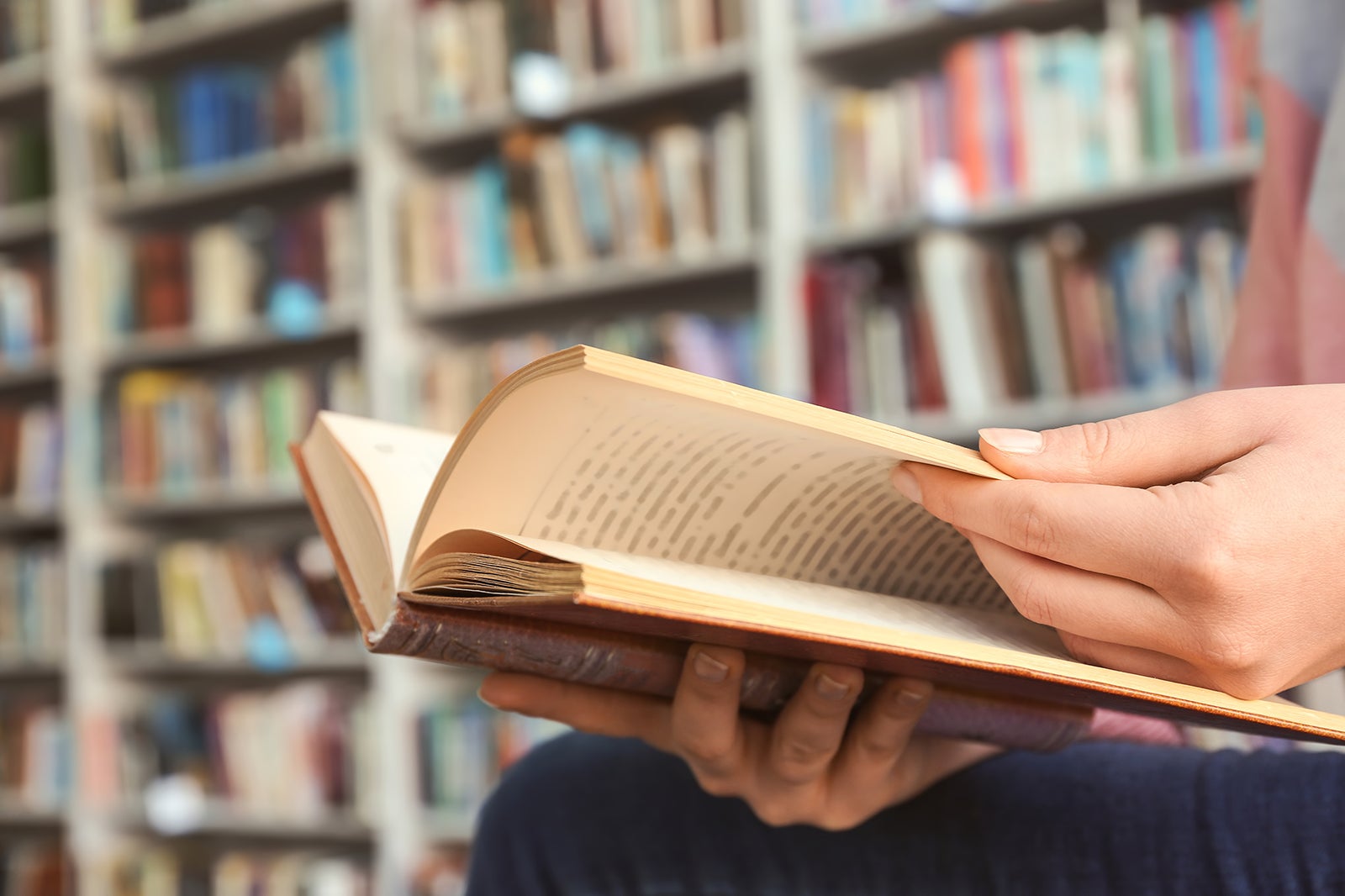 Sarah Key Books, tucked away down St Edward's Passage, specialises in antique children's stories and antiquarian books. The frontage is tiny, but that unprepossessing exterior conceals a veritable Aladdin's cave of literary treasures inside, with books piled high both on and around the shelves.
This independent store is reputed to be haunted by 2 ghosts. The more famous is the White Lady. According to those who claimed to have seen the apparition, she smells faintly of violets and lurks on the narrow staircase. No one knows exactly who she is, but the bookshop once was a rowdy alehouse so perhaps she arises from unspeakable tragedy.
Location: 9 St Edward's Passage, Cambridge CB2 3PJ, UK
Open: Monday–Saturday from 10 am to 5 pm (closed on Sundays)
Phone: +44 (0)1223 312913
Back to top