10 Fun Things You Didn't Know About Birmingham
A Few Things That Make Brummies So Proud
Birmingham is known to many as an industrial city in the middle of England that has a charming, down-to-earth vibe and a very cosmopolitan mix of cultures. All of this is true, but there are plenty of other facts that people don't know.
Here are a few lesser-known things that make local Brummies proud. Hopefully, you'll have some fun reading all about England's second city, and it might add some cultural relevance to your next trip.
What makes Birmingham so special?
1
Birmingham has more greenspace than Paris
(and more canals than Venice)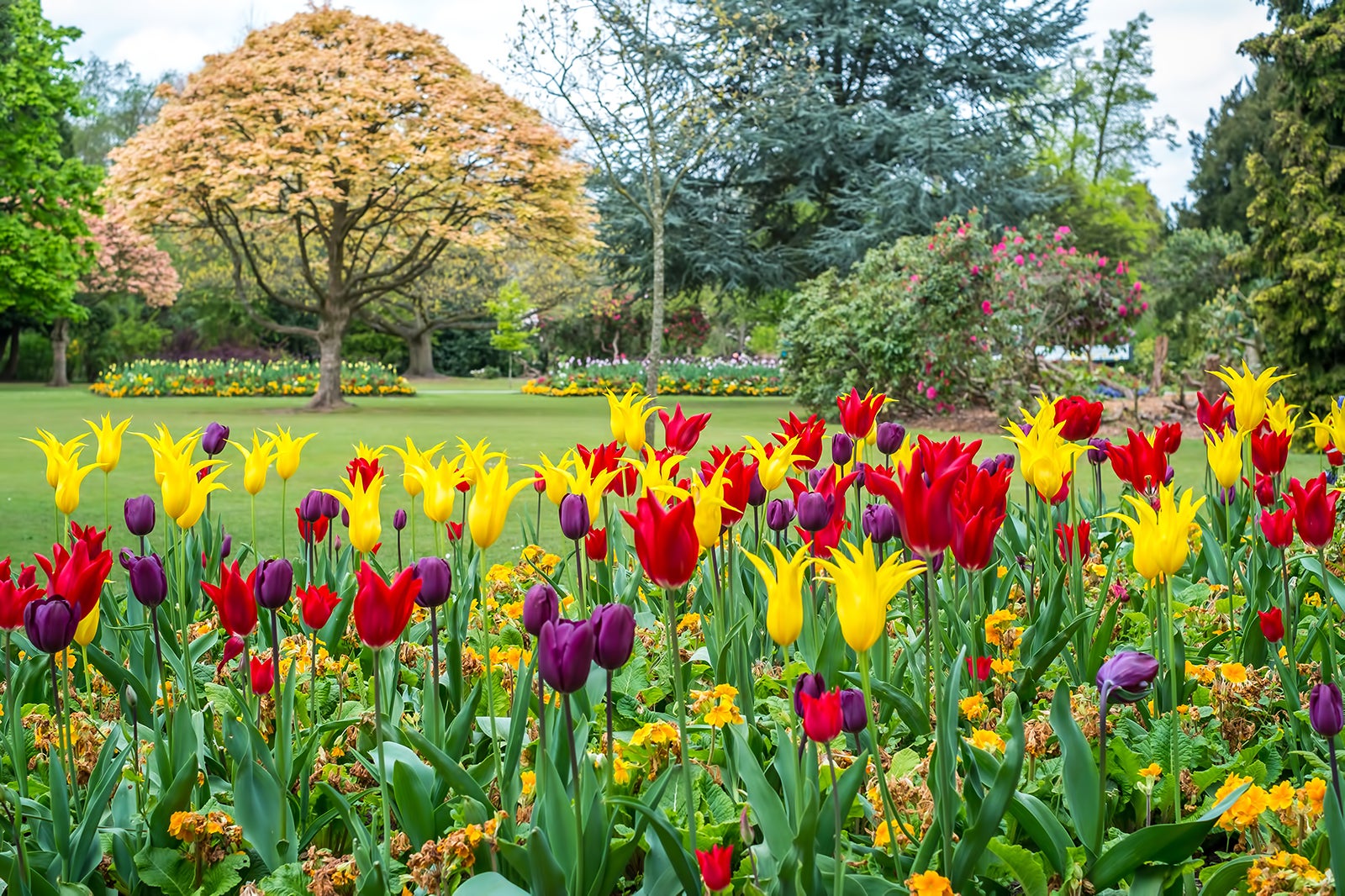 With more than 8,600 acres of public open space, Birmingham is one of the 'greenest' cities in Europe. Sutton Park is the largest of any in the city, but there's plenty of other places to escape urban life, including Cannon Hill Park and Birmingham Botanical Gardens. In fact, there are over 500 parks in Birmingham – far more than the 400 found in Paris.
Another impressive feat is the 35 miles of canals found in Birmingham, but this titbit is already well known to many.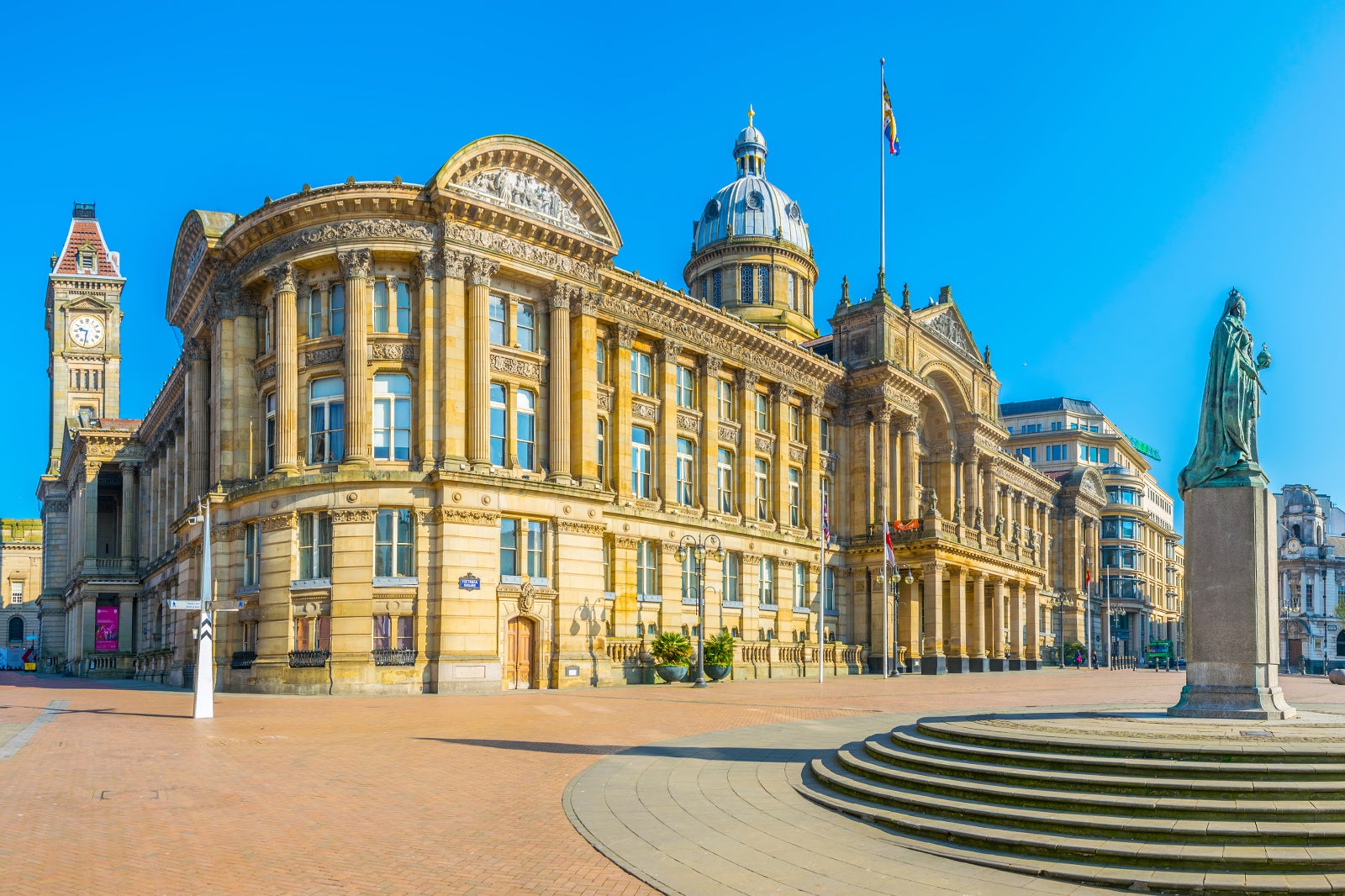 Birmingham Museum and Art Gallery is an excellent cultural venue in central Birmingham that has huge rooms devoted to Pre-Raphaelite art. In total, the museum has over 3,000 paintings, drawings and prints, although not all of them are on display.
Located in a wing of the city's finest piece of architecture – Birmingham Council House – prominent artists on display at Birmingham Museum include Dante Gabriel Rossetti, John Everett Millais and William Holman Hunt. Other sections of the museum include ceramics, jewellery, archaeology, and industrial history.
Read more
Location: Chamberlain Square, Birmingham B3 3DH, UK
Phone: +44 (0)121 348 8032
3
It's the most inland major city in the UK
But you can still get to the coast in less than 2 hours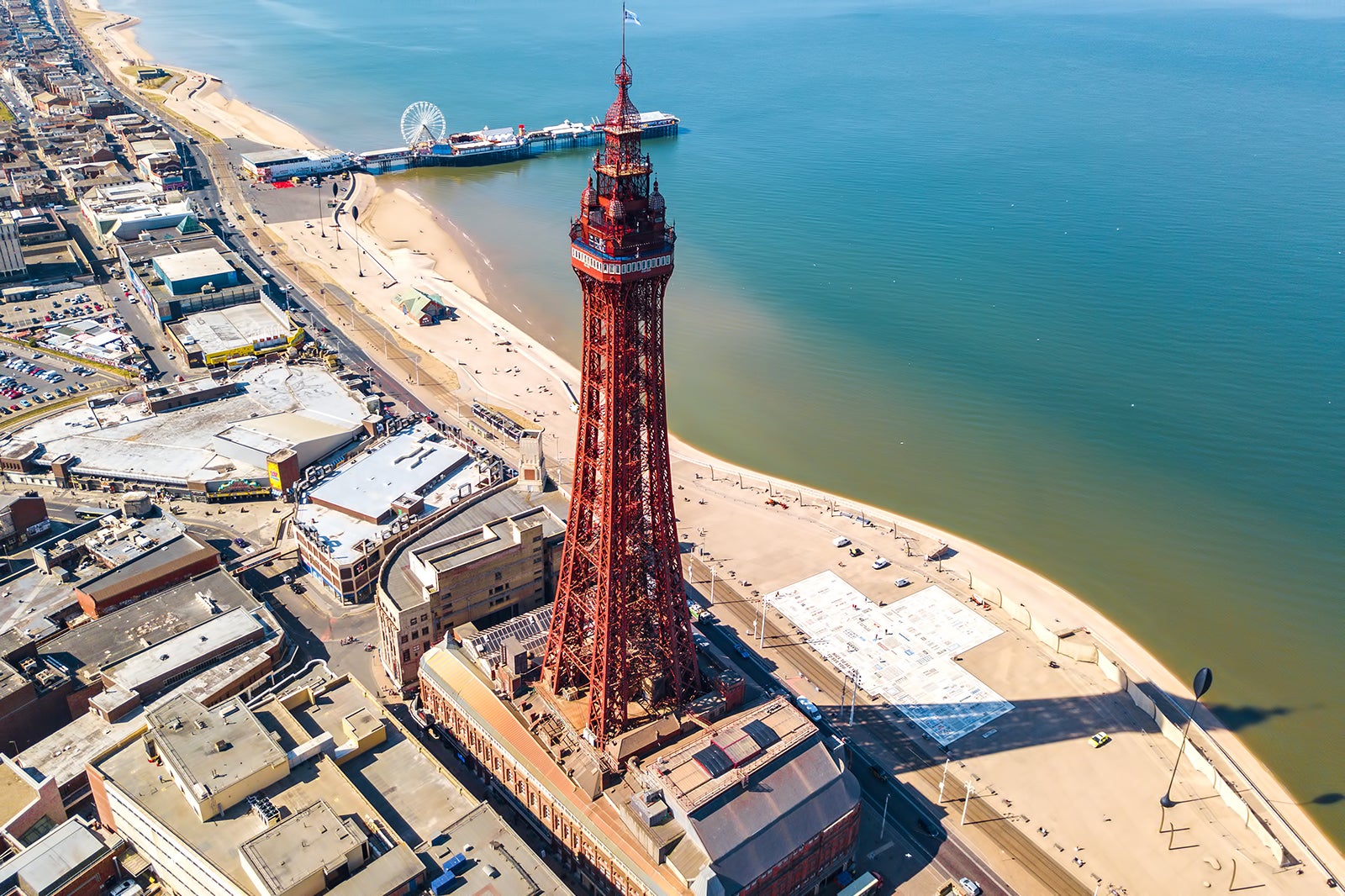 Look at any map and you can tell instantly that Birmingham is a landlocked city, but it's actually the most inland major city in the country. While the most inland place in the UK is found in nearby Derbyshire, Birmingham is still a fairly distant 125 miles from the coast. But if you're looking for a quick beach break, you could find yourself in Blackpool or several resort towns along the Welsh coast in around 2 hours.
4
JRR Tolkien lived in Birmingham
You can explore several supposed influences from The Lord of The Rings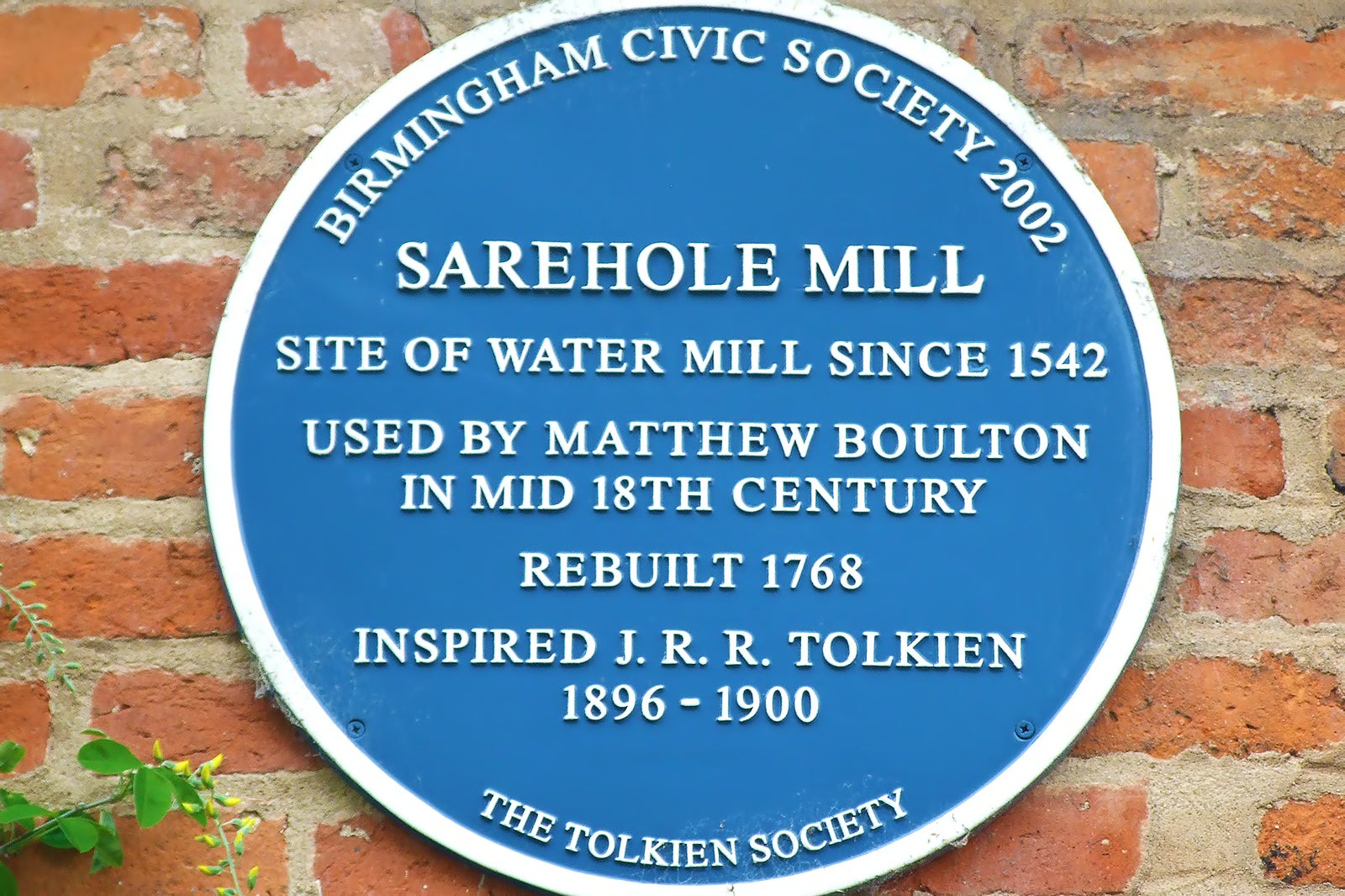 Most locals are well aware that JRR Tolkien grew up in Birmingham, moving to the city with his parents when he was 3 years old. He lived in several areas of the city, most notably in Moseley. In fact, you can find a blue plaque dedicated to the author at Sarehole Mill, which is said to be the inspiration for the Old Mill in Hobbiton.
There's speculation that Tolkien could see 2 prominent landmarks from his house, Perrott's Folly and the chimney of Edgbaston Pumping Station, on which he based his descriptions of the 2 Towers of Gondor. And his family even owned a farm in the area called Bag End!
photo by Mark Wilson (CC BY 2.0) modified
5
It has a proud industrial heritage
The Industrial Revolution started 30 miles away in Ironbridge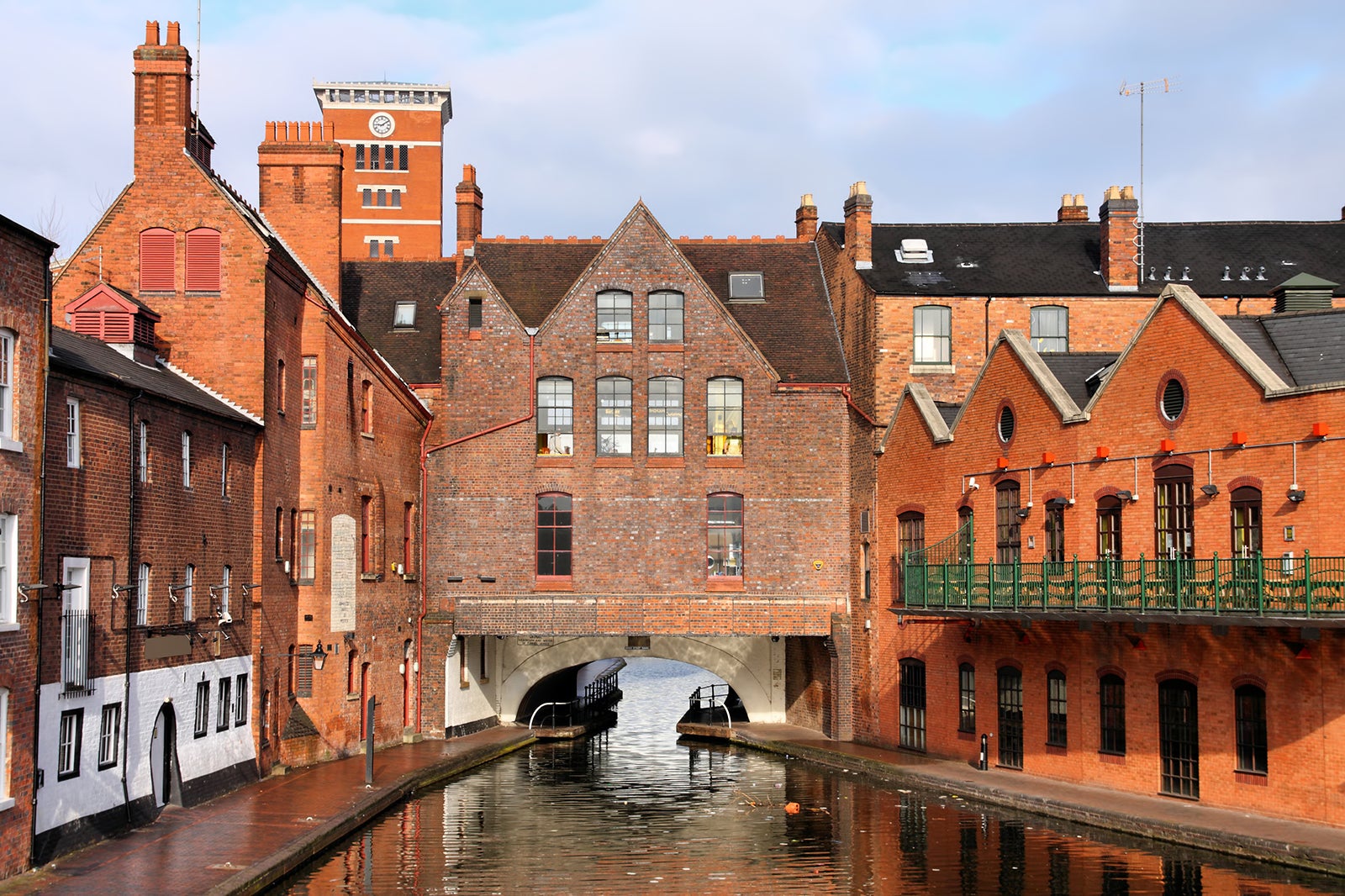 Birmingham was once labelled the 'first manufacturing town in the world' thanks to the many industries that made this city great following the Industrial Revolution in the 1800s.
Although many of those industries have shrunk or permanently relocated, the people of Birmingham are still proud of their history and culture. Britain's most famous plane – the Spitfire – was built in Birmingham and, besides the steam engine, inventions created in the Birmingham area include the vacuum cleaner, photocopier, and even plastic!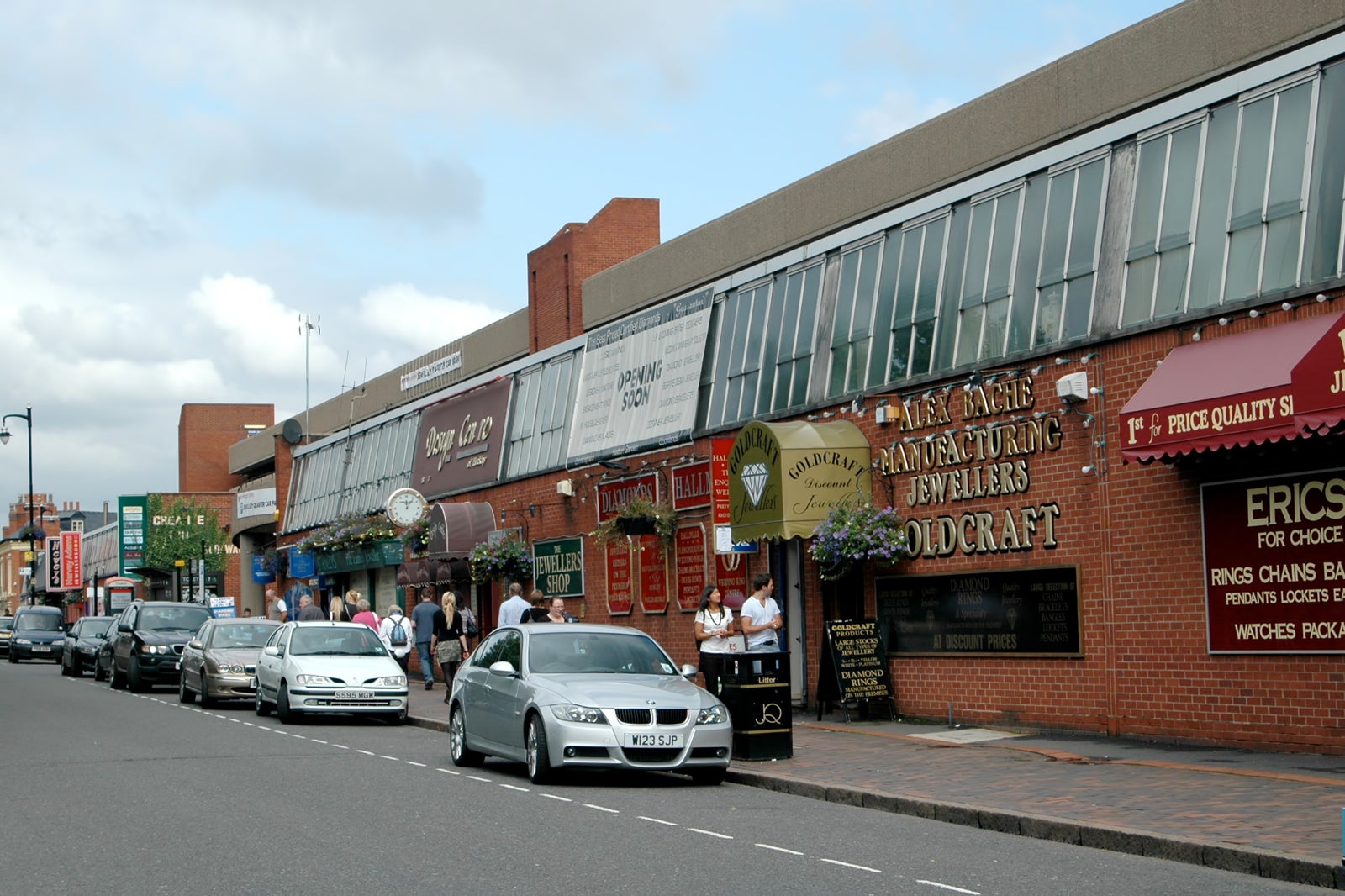 The Jewellery Quarter is a close-knit community of 150 jewellers and craftspeople dedicated to the production of jewellery. It's said that up to 40% of Britain's jewellery business is traded through this enclave of manufacturing on the northern edge of the city centre. You can easily walk to the Jewellery Quarter from New Street station in less than 20 minutes or take the train 1 stop to Jewellery Quarter station.
Read more
photo by Erebus555 (CC BY-SA 3.0) modified
7
The largest St Patrick's Day celebration in England
And third largest in the world behind Dublin and New York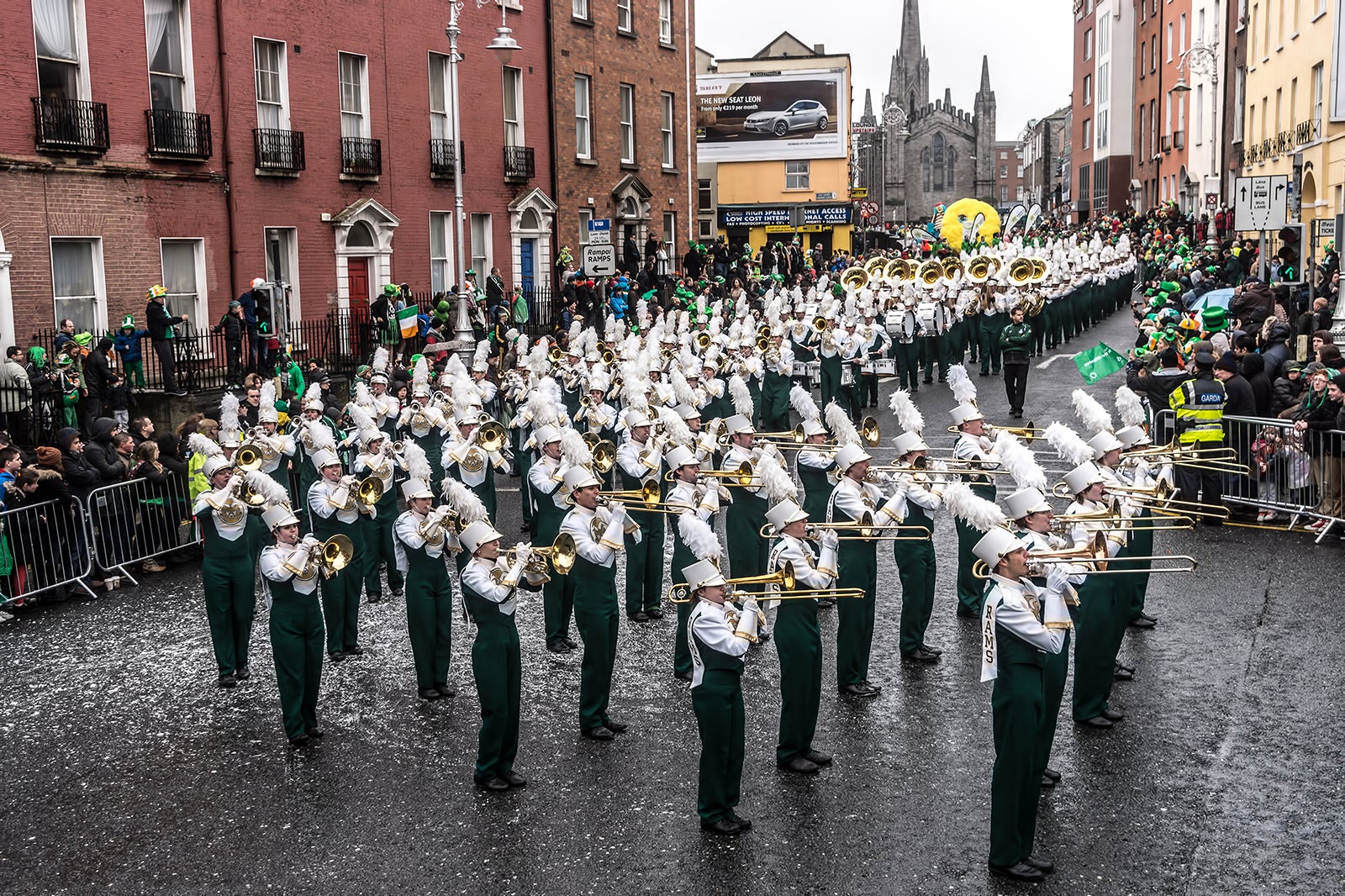 Of all the Paddies Day celebrations across England, Birmingham's is the biggest and best. Around 100,000 people are estimated to celebrate throughout the city, with the biggest parties happening in Digbeth, just south of the city centre.
St Patrick's Day, the celebration of the patron saint of Ireland, is held every year on 17th March, when thousands of people in many cities across the globe celebrate their Irish heritage. Activities include parties with Irish folk music, traditional food, and often a few too many drinks.
Open: 17th March every year
photo by William Murphy (CC BY-SA 2.0) modified
8
Birmingham is football mad
The English Football League started here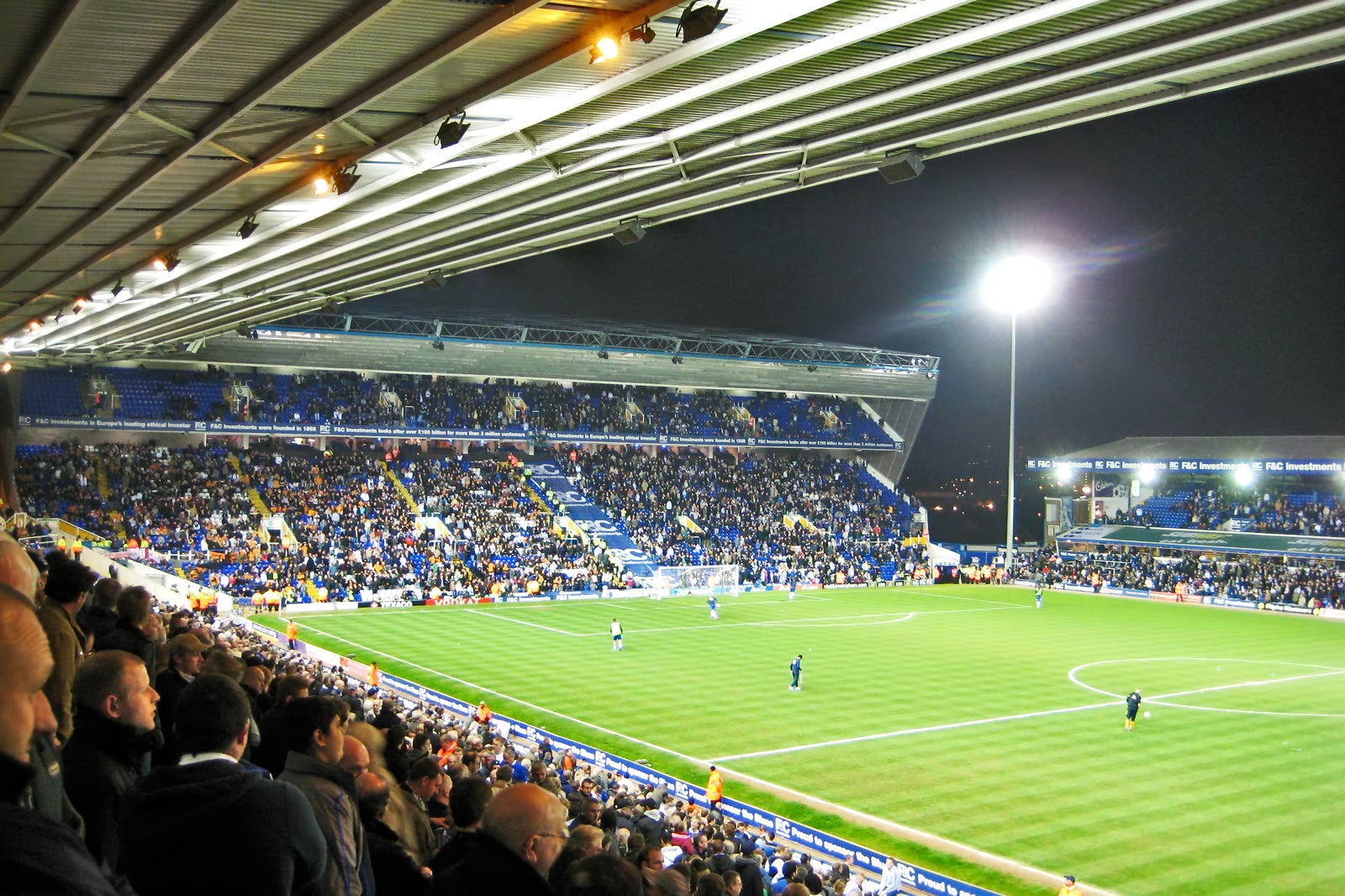 Birmingham is blessed with many professional sports teams, but in the hearts and minds of most locals, football comes first. In fact, the idea to form a league was started by the teams in Birmingham – 3 of which were founding members of the 12-team league!
There are 4 major teams playing in and around the city. Aston Villa is probably the most famous, but Wolverhampton Wanderers, Birmingham City and West Bromwich Albion are also popular.
photo by Flippo (CC BY-SA 3.0) modified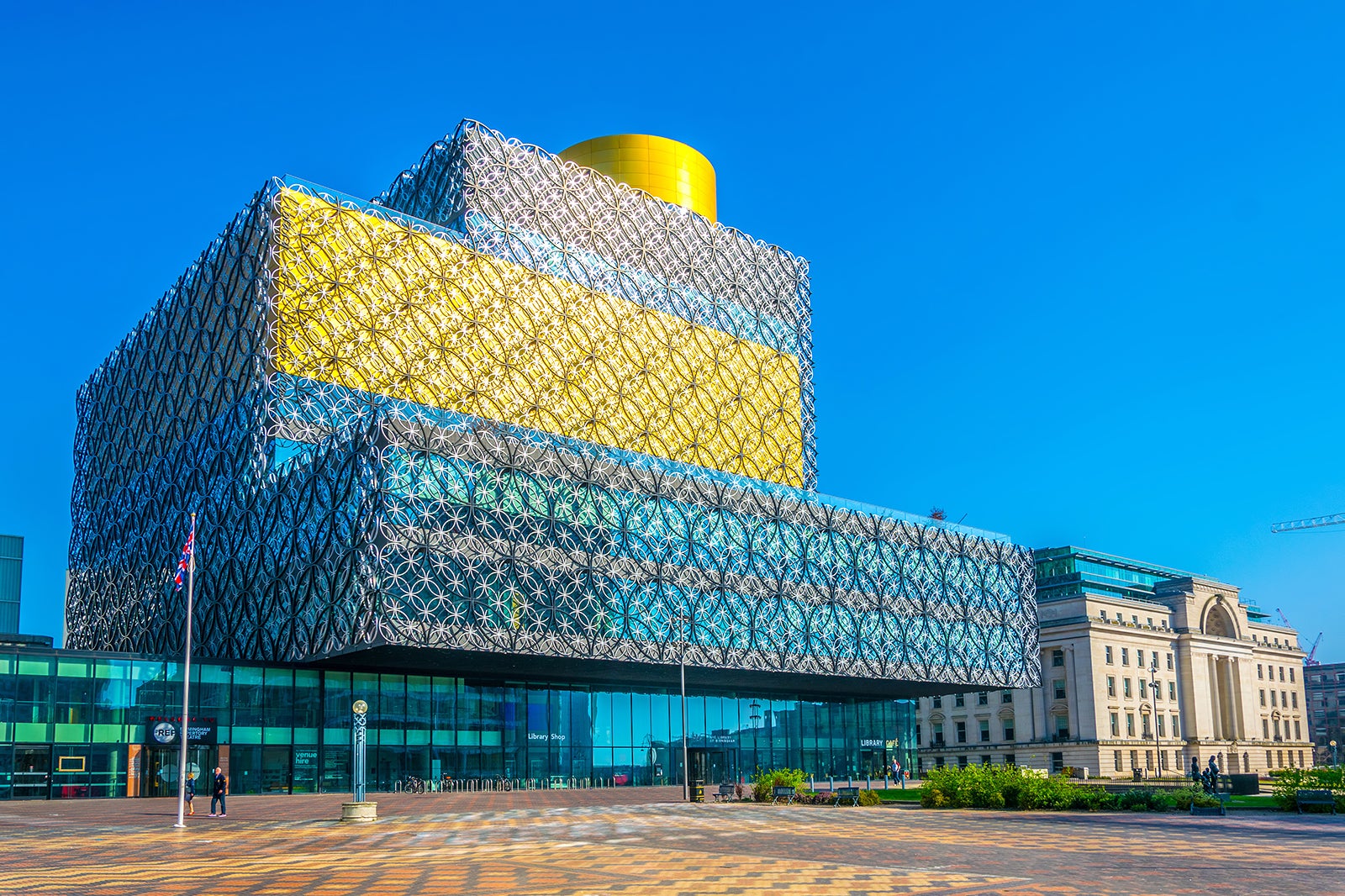 Forget what you think you know about libraries. The Library of Birmingham has reimagined the whole concept for the digital age, with surprises in store, inside and out. The building itself is a real head-turner, with a 7th-floor garden and several spacious viewing platforms.
There's a full programme of events to attend for free. Watch live theatre in the amphitheatre or explore the permanent exhibition dedicated to William Shakespeare, Britain's most celebrated playwright. For movie buffs, the entire National Film Archive is available in private booths, courtesy of the British Film Institute.
Read more
Location: Centenary Square, Broad St, Birmingham B1 2ND, UK
Open: Monday–Saturday from 11 am to 5 pm, open till 7 pm on Monday and Tuesday (closed on Sundays)
10
The Christmas Market is the largest in Europe...
... outside Germany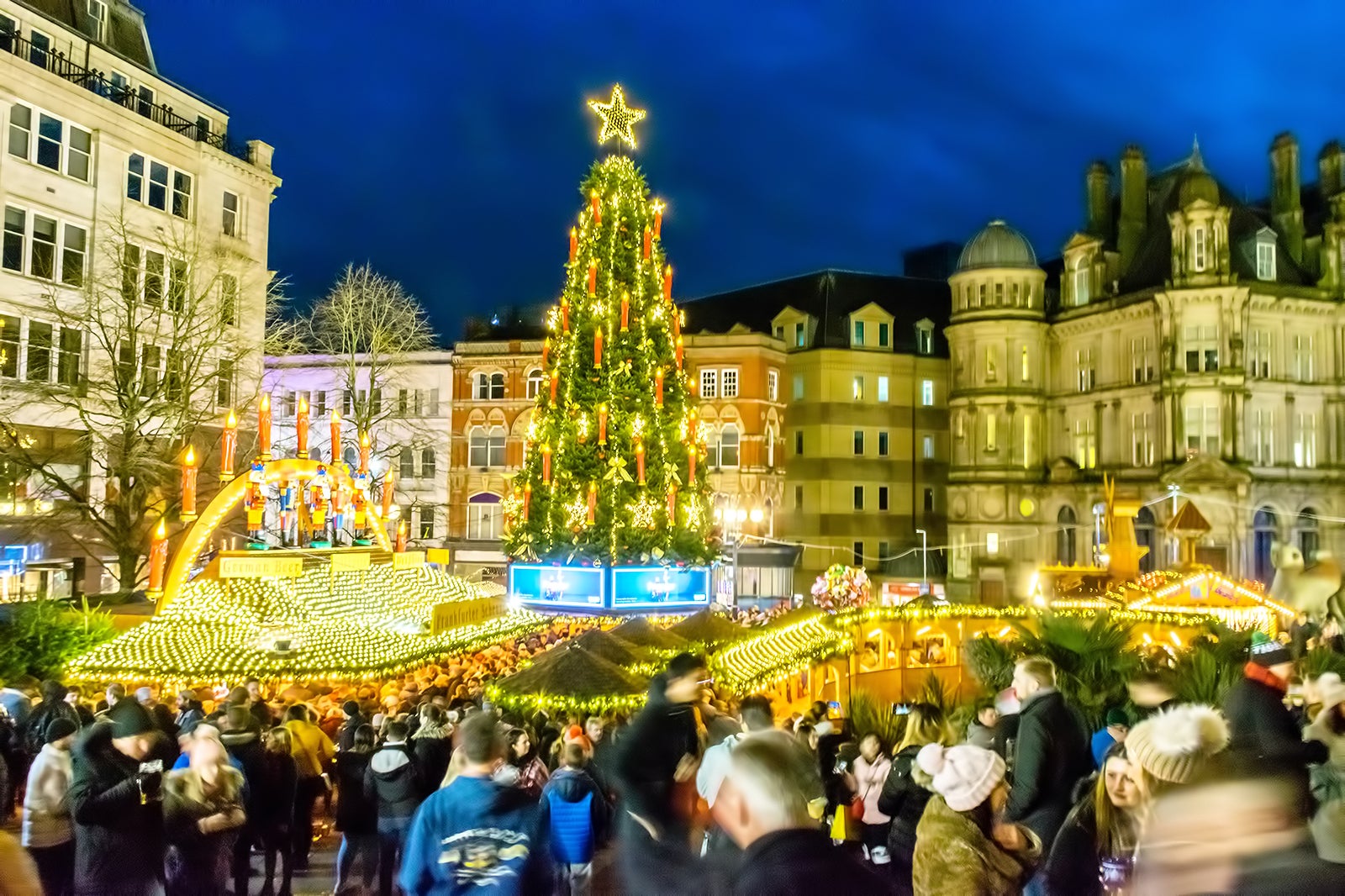 The Birmingham Christmas Market has been a mainstay in the city for many years and it continues to grow in size and scope every year. In fact, it's now the largest Christmas Market outside of Germany!
Officially known as the Frankfurt Christmas Market Birmingham, it runs from early November right up to Christmas. Have your fill of schnitzels and bratwursts, drink hot chocolate and Glühwein, before browsing the 80 different shops and stalls to pick up a whole range of artisanal presents – from toys to jewellery and plenty of kooky homeware.
Location: Birmingham B3 3AA, UK
Open: Late November–23rd December: from midday to 11 pm
Back to top