Imperial War Museum in London
An Exhibition Space and Memorial Exploring Modern Conflicts
The Imperial War Museum is London's essential destination for learning about some of history's most devastating conflicts. Opened in 1920 in Crystal Palace, the museum has undergone numerous location changes before finding its current home of Southwark in central London.
With the Imperial War Museum established to document WWI, following the onset of a WWII in 1939, it expanded to secure significant objects that would provide important context for future generations. Nowadays, the museum features permanent exhibitions on conflicts in the Falklands, Northern Ireland, Yugoslavia and Korea, as well as 9/11 and other major events.
As you make your way around 6 floors of gallery space, you'll gain incredible insight into the terrible conflicts that caused such unimaginable loss. With the museum serving as an important memorial and reminder about the damage caused by war, the Imperial War Museum is an enlightening place to spend the morning or afternoon.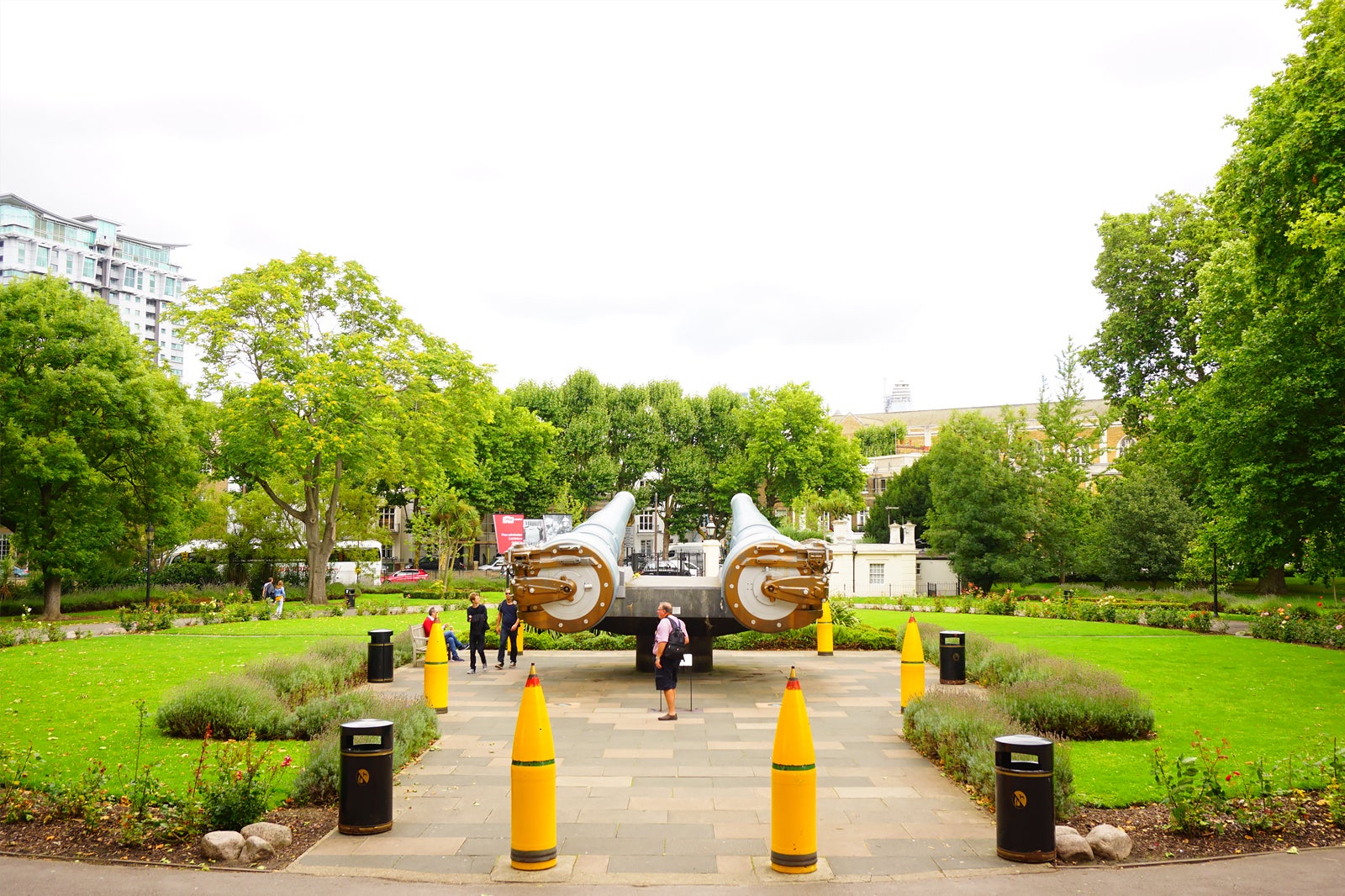 What are the highlights of the Imperial War Museum?
Throughout your time at the Imperial War Museum, you'll come across more than 155,000 historical objects. Original uniforms, medals, equipment and vehicles that have survived the last century are organised into detailed exhibits that reveal how these day-to-day tools were used.
There are also vast areas of the museum dedicated to specific themes, including Extraordinary Heroes, which delves into the amazing stories behind the rare Victoria Cross and George Cross recipients. Plus, the Secret War section offers incredible information about how Britain's spies and covert operatives from MI5 and MI6 operated throughout the 20th century.
In addition to these remarkable collections, there are regular free talks and interactive exhibits for children to get involved. Through games, video and books, kids are bound to find the Imperial War Museum just as interesting as their parents.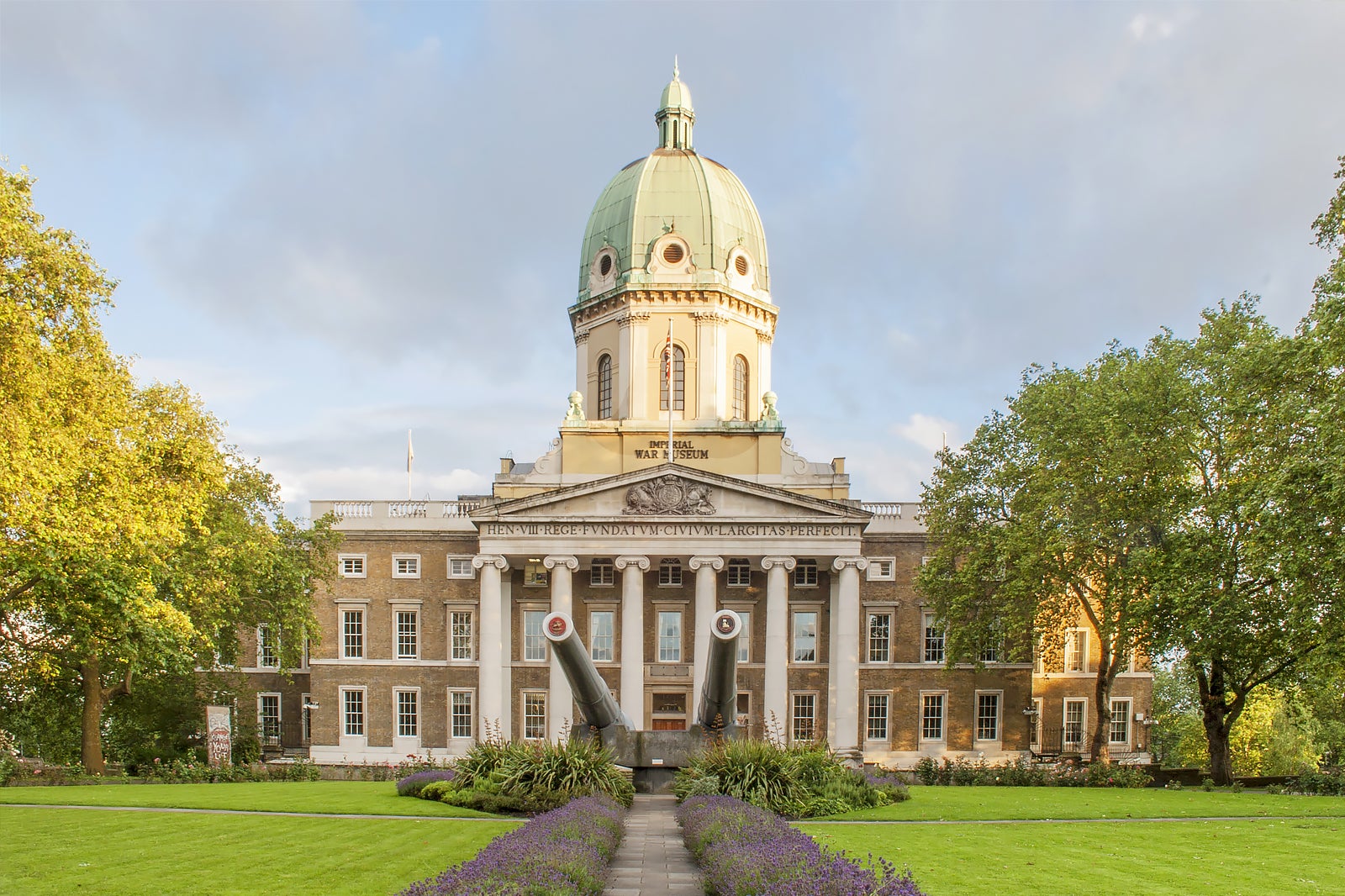 A brief history of Imperial War Museum
Led by Sir Alfred Mond, a Liberal MP, the Imperial War Museum was conceived and presented to the British War Cabinet in 1917. Although WWI was still raging, it was agreed that the monumental war effort during this period should be recorded and presented as an important civic institution.
With the Imperial War Museum officially opened in 1920, King George VI relocated the organisation to its current home on the site of the former Bethlem Royal Hospital. As WWII eventually became a reality, the museum was closed to the public and many of the most vulnerable exhibits moved to more secure locations. However, a German bomb struck the Naval Gallery and destroyed a seaplane and various naval models.
As the Imperial War Museum was further extended in 1953 to include all British military operations dating back to 1914, you can also find chunks of the Berlin Wall, German V-2 rockets and interviews with Holocaust survivors.
Good to know about the Imperial War Museum
The Imperial War Museum isn't just exhibitions. It also houses a great cafe that serves a range of tasty dishes. From burgers and salads to sourdough pizzas, there's something for everyone. There's also a tearoom serving cake and sandwiches if you prefer a light meal.
While the Imperial War Museum includes plenty of exhibits designed for children, some spaces are not recommended for kids to see. Keep that in mind as you make your way from one area to the next.
Reaching the Imperial War Museum is relatively simple, no matter where you stay in London. You can make your way there via train to Lambeth North, Waterloo, and Elephant & Castle underground stations. Also, numerous local bus routes stop next to the museum, including the 3, 12, 53, 148, 159, 344, 360, 453 and C10.
Imperial War Museum in London
Location: Lambeth Rd, London SE1 6HZ, UK
Open: Daily from 10 am to 6 pm
Phone: +44 (0)207 416 5000
Back to top