The Library of Birmingham is a massive facility and one of the most popular libraries in the UK with nationally and internationally significant collections. The building is quite impressive as well with intricate decorations both inside and out highlighting its postmodern, high-tech styling.
Everyone can enjoy a trip to this library. With its massive collection, there's something for everyone including several historically significant texts and a massive Shakespeare collection. Most people spend about an hour or 2 here, but if you find a book you can't put down, your trip could easily last all day.
Library of Birmingham - one of the highlights of 10 Fun Things You Didn't Know About Birmingham and 10 Best Things to Do in Birmingham (Read all about Birmingham here)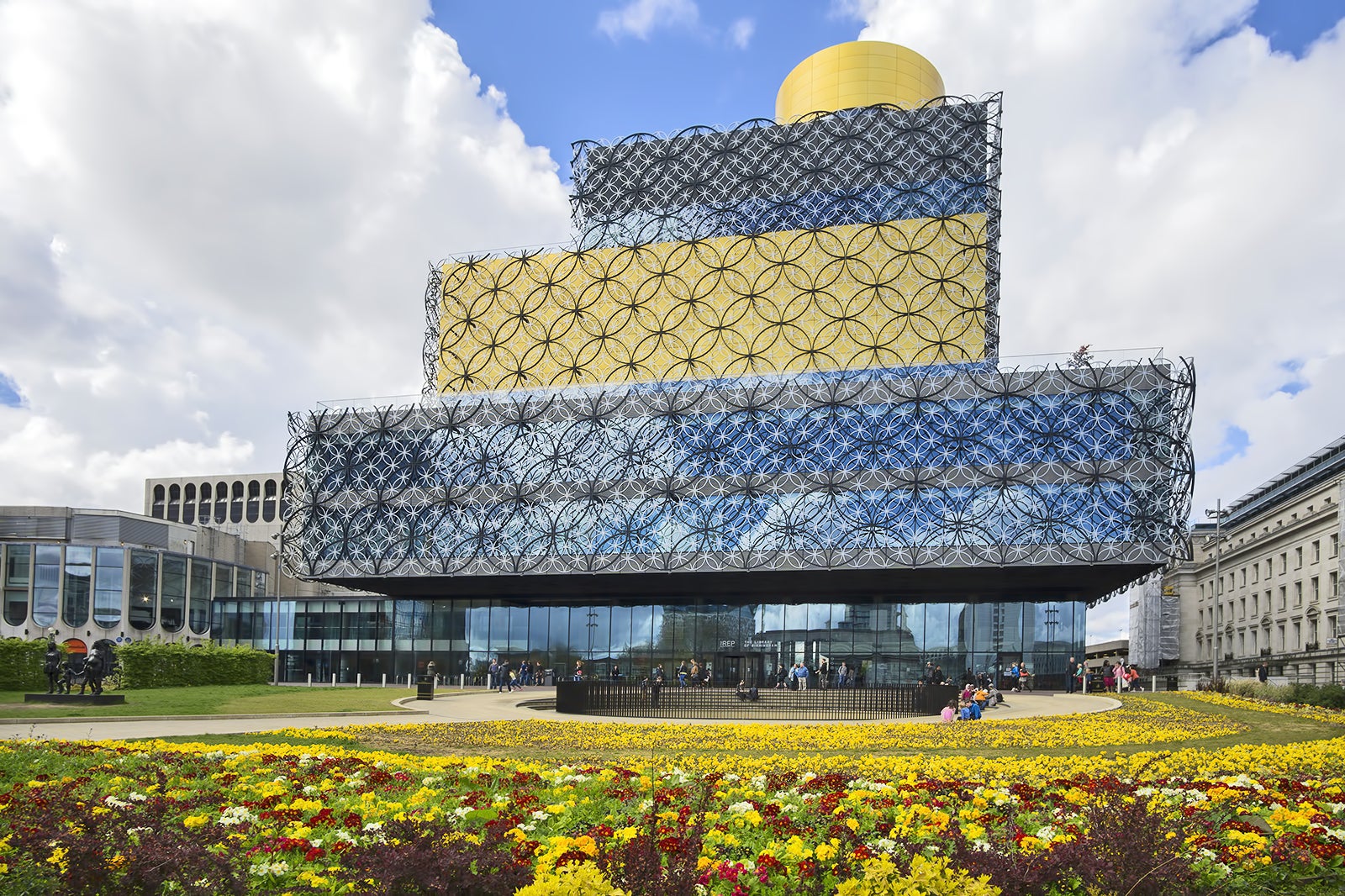 Library of Birmingham highlights
When you visit the Library of Birmingham, the extent of its collection will be immediately apparent. You'll find more than 800,000 books here covering just about every topic and genre you can imagine. Significant collections include the Boulton and Watt Archive and the Charles Parker Archive.
Within this library, you'll also find the Shakespeare Memorial Room. This room houses one of the largest Shakespeare collections in the world including some documents and books that are centuries old. The room is impressive, as it replicates the designs made by John Henry Chamberlain in 1882 for the first Central Library in Birmingham.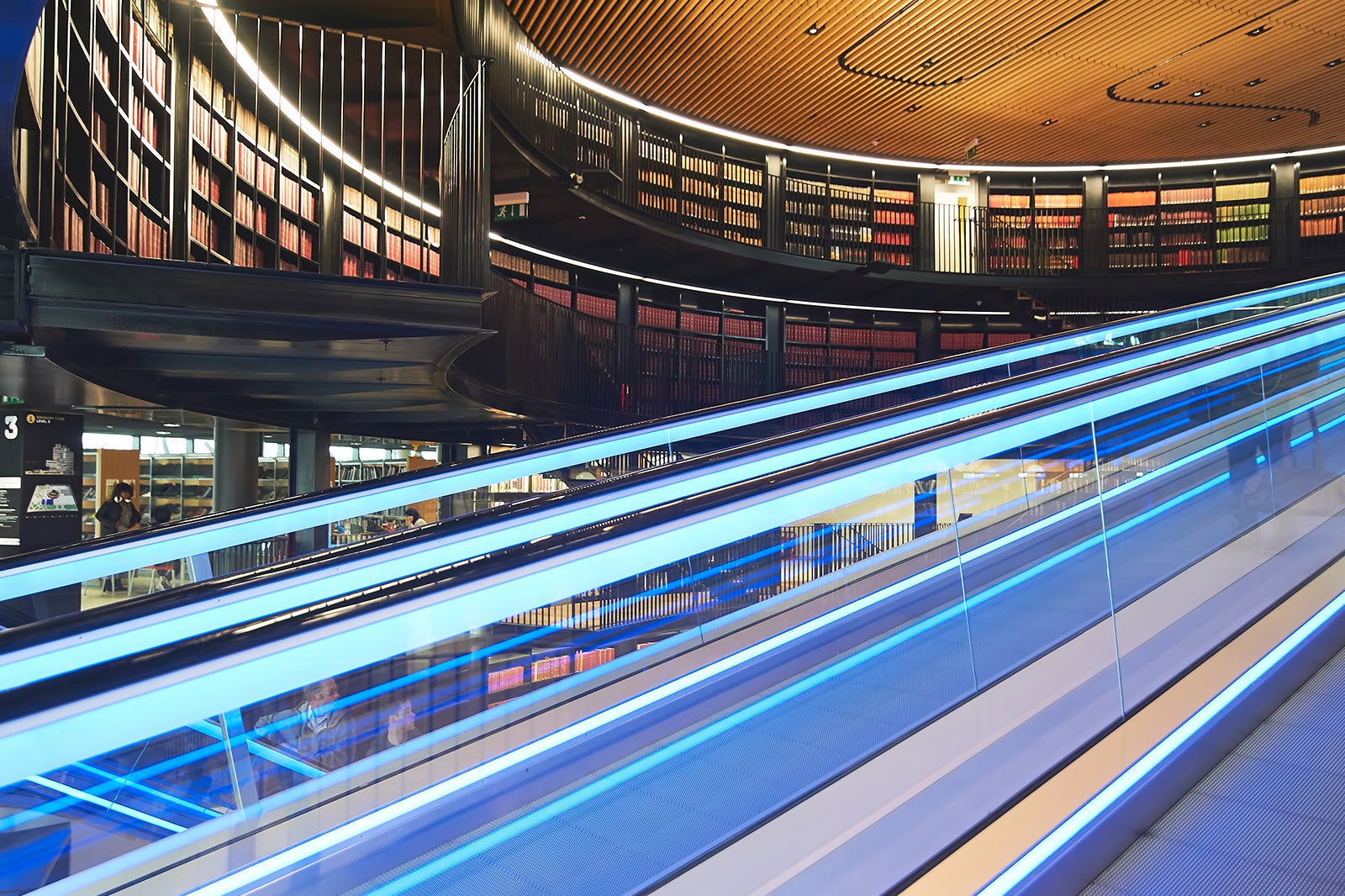 Good to know when visiting the Library of Birmingham
Getting to the Library of Birmingham is fairly easy thanks to the extensive public transport routes. If you're travelling by train, the closest station is New Street Station, though you can still make good time from Snow Hill Station. From the former, it takes about 10 minutes to reach the library on foot.
Alternatively, you can take advantage of the cycle racks in front of the library. If you're driving yourself, however, you won't find any parking on-site. The closest public car parks are at Cambridge Street and Arena Birmingham. Cambridge Street is also where you'll find the closest disability parking.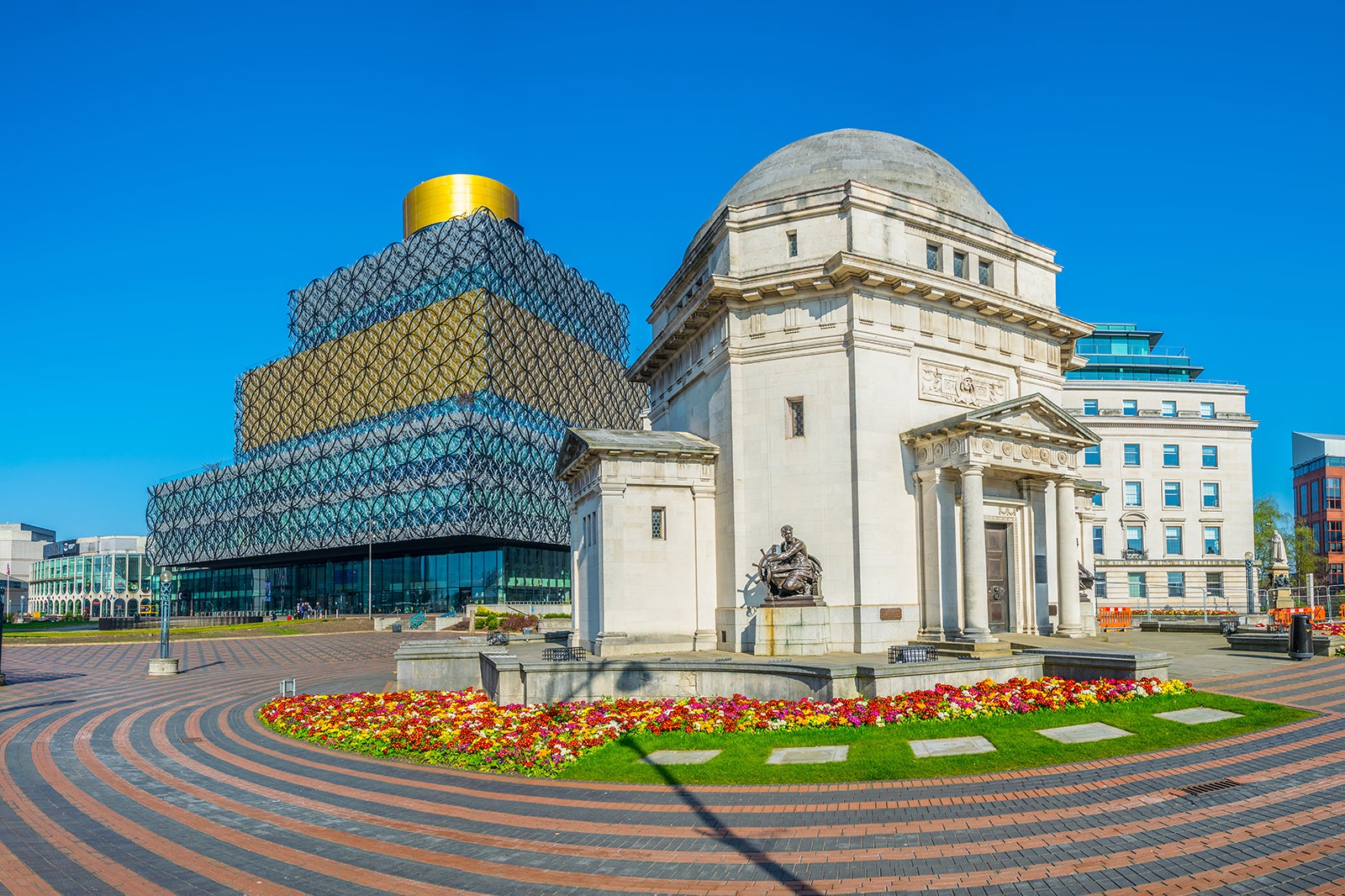 Library of Birmingham
Location: Centenary Square, Broad St, Birmingham B1 2EA, UK
Open: Monday–Saturday from 11 am to 4 pm (closed on Sundays)
Phone: +44 (0)1212 424242
Back to top