The Midlands Arts Centre is an art complex offering a range of entertainment for visitors and locals, from theatre and dance to music and movies, plus workshops and education. It's located in Cannon Hill Park in the heart of Birmingham and is a nonprofit that opened in 1962 to foster and further the performance and appreciation of the arts.
Today, the organisation hosts art exhibitions, offers classes and workshops in comedy, drama and music, showcases musicians and performers and puts on plays, musicals and movies. Between 2008 and 2010, it was renovated for £14.8 million.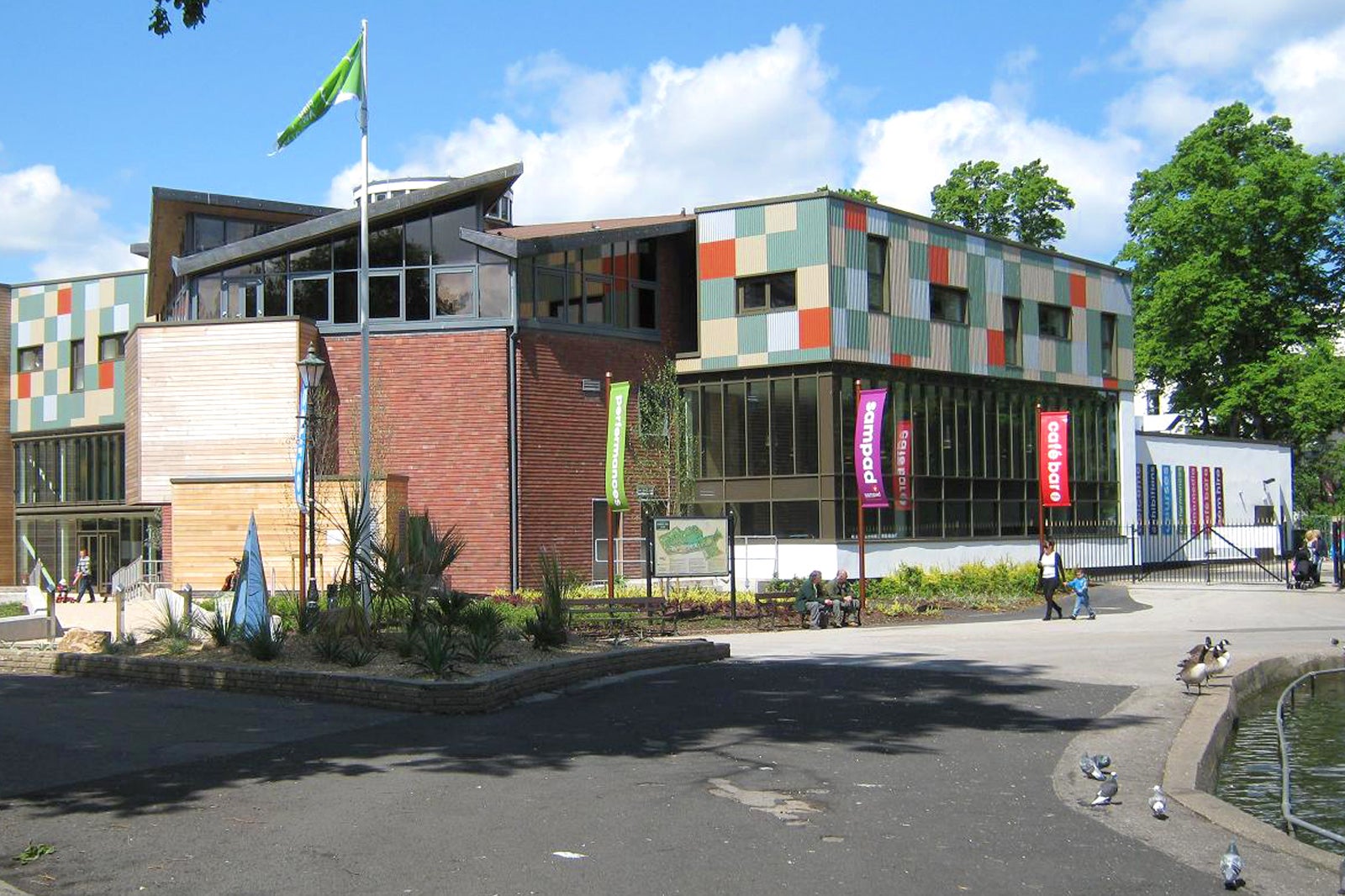 Highlights of the Midlands Arts Centre
The centre has seen performances from some of the most iconic artists of their era. These have included Ewen Henderson, Yoko Ono, Ruby Turner, Kate Malone, UB40 and ELO. Thanks to contributions from iconic Indian dancers Nahid Siddiqui and Chitra Bolar, the charity is a centre for South Asian dance and performing arts.
The Midlands Arts Centre offers a cinema, 2 theatres, an art gallery, exhibition spaces, rehearsal spaces, music rooms, media and performance studios, workshops for pottery, jewellery, textiles, painting and sculpture and a community learning area. It presents concerts, plays and classic films for the community.
What to Know about the Midlands Arts Centre
Parking is available at the Queen's Ride car park, the Pershore Road car park and the Russell Road car park, all managed by the Birmingham City Council. The Midlands Arts Centre does offer disability access and is committed to making the experience accessible and welcoming to all.
Food and drink are available at the MAC Café or Arena Bar, and the gift shop offers a selection of cards, gifts, toys and handmade arts and crafts designed by local artisans. MAC is a family-friendly venue, but children must be supervised. Guided tours are available and last about 1 hour.
Midland Arts Centre in Birmingham
Location: Cannon Hill Park, Birmingham B12 9QH, UK
Phone: +44 (0)1214 463232
Back to top