Oxford Street is a busy shopping street in the West End of London. It spans 1.2 miles long and houses many of the biggest names in UK retail, with many independent outlets tucked away down quiet side streets and alleyways. It has a reputation for appealing to all comers with a wide variety of stores. Generally speaking, the flagship department stores boast prestigious addresses to the west while the Tottenham Court Road at the end of the street tends to be more downmarket.
Despite competition from nearby neighbourhoods such as Marylebone and Kensington, it continues to thrive. Big new malls such as Westfield, a short distance away in Shepherd's Bush and Stratford, have also had minimal impact. Time your visit to coincide with Oxford Street's famous Christmas lights – around mid-November, a notable celebrity is usually responsible for switching on 750,000 bulbs installed along the street.
Oxford Street in London - one of the highlights of 10 Unique Shopping Experiences in London and 10 Best Shopping Destinations in Europe (Read all about London here)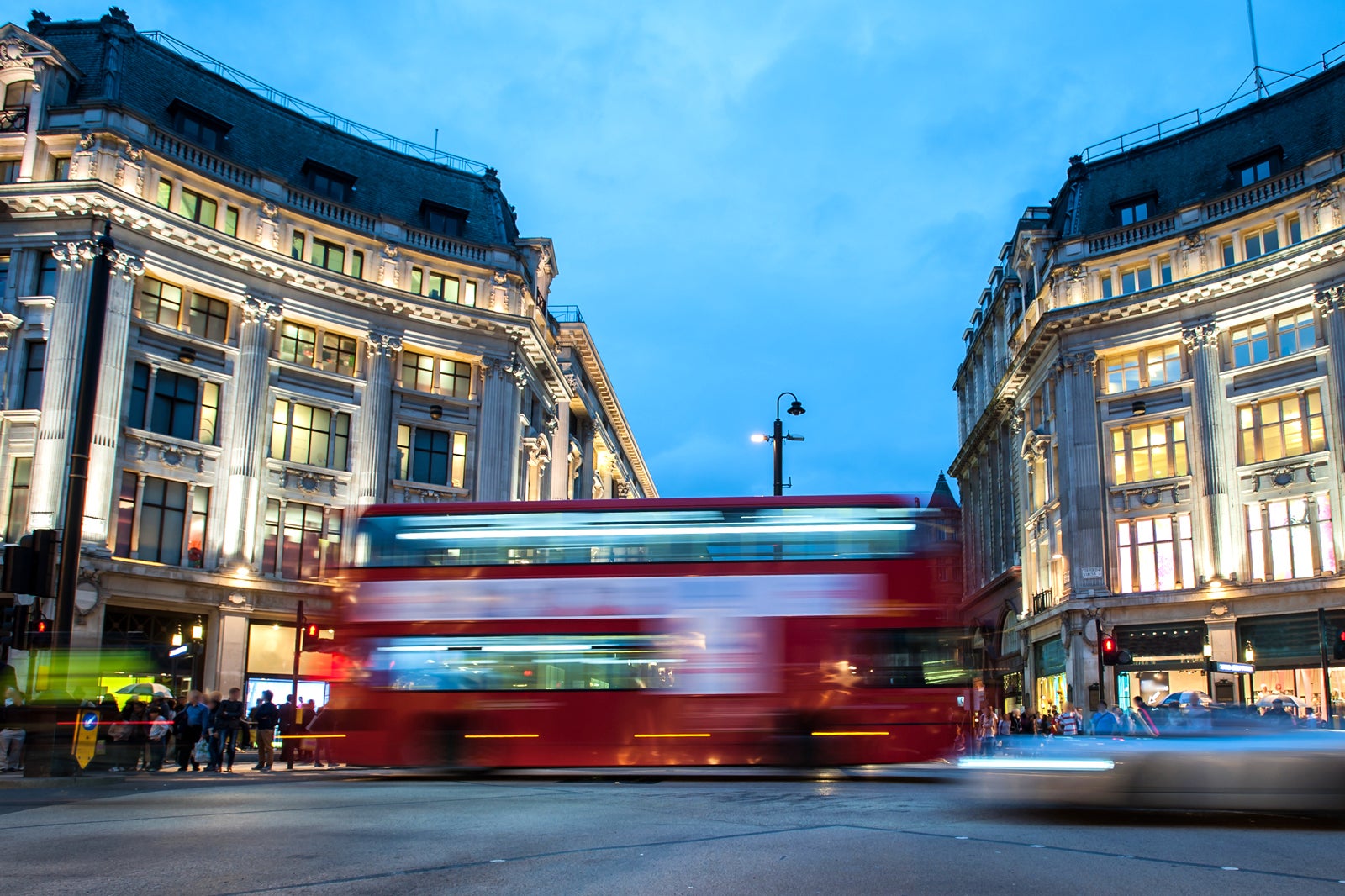 A brief history of Oxford Street
Oxford Street was originally a Roman road called Via Trinobantina. Much later, locals renamed it Tyburn Road. During the Middle Ages, it was infamous as a place to watch hangings on Tyburn Gallows. Bear baiters and rowdy theatres kept the genteel middle and upper classes at bay. The area was largely residential, home to slums and shoddy housing.
When Charles Dickens wrote A Tale of Two Cities, he referred to the street as Oxford Road, which was correct at the time. The street later became Oxford Street. And soon after, entrepreneurs began altering the houses that lined this busy street. Shopfronts replaced private front doors. John Lewis opened as a draper's store in 1864 and would later expand to become the premier department store we see today. Selfridges opened for business in 1908. Both are the longstanding and still thriving shopping spots on Oxford Street.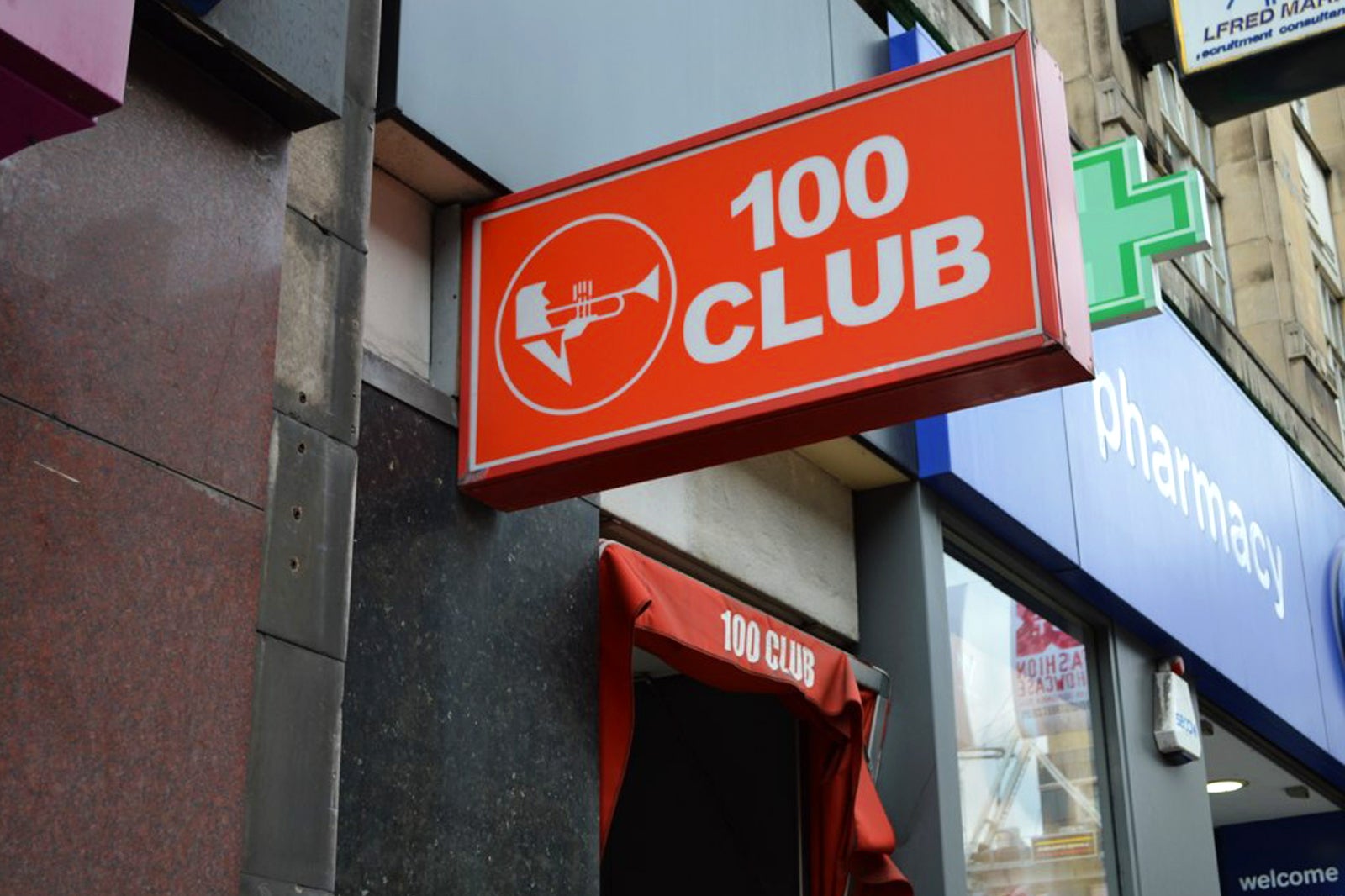 What are the highlights and features of Oxford Street?
Although most come to Oxford Street to shop, there are a couple of significant clubs for those who love to party. The glamorous ChinaWhite attracts the rich and famous. The 100 Club, one of London's oldest live music venues, opened as a jazz club in 1942. Glenn Miller, Acker Bilk, and Louis Armstrong played there in their early years. Later, The Who, The Kinks, The Sex Pistols, and The Buzzcocks had concerts at this club.
Oxford Street suffered heavy bombing during WWII but many of the buildings you see are original. The architecture above ground level offers a glimpse into the past. The neighbourhood's only surviving public house occupies a plot close to Tottenham Court Road. Step inside the Flemish Renaissance-style Flying Horse (formerly called The Tottenham) to admire its mahogany panelling, splendid tile work, and ornate fireplace. Berwick House is an example of Edwardian Baroque architecture, while the sleek façade gracing Marks & Spencer in The Pantheon is a 1930s gem.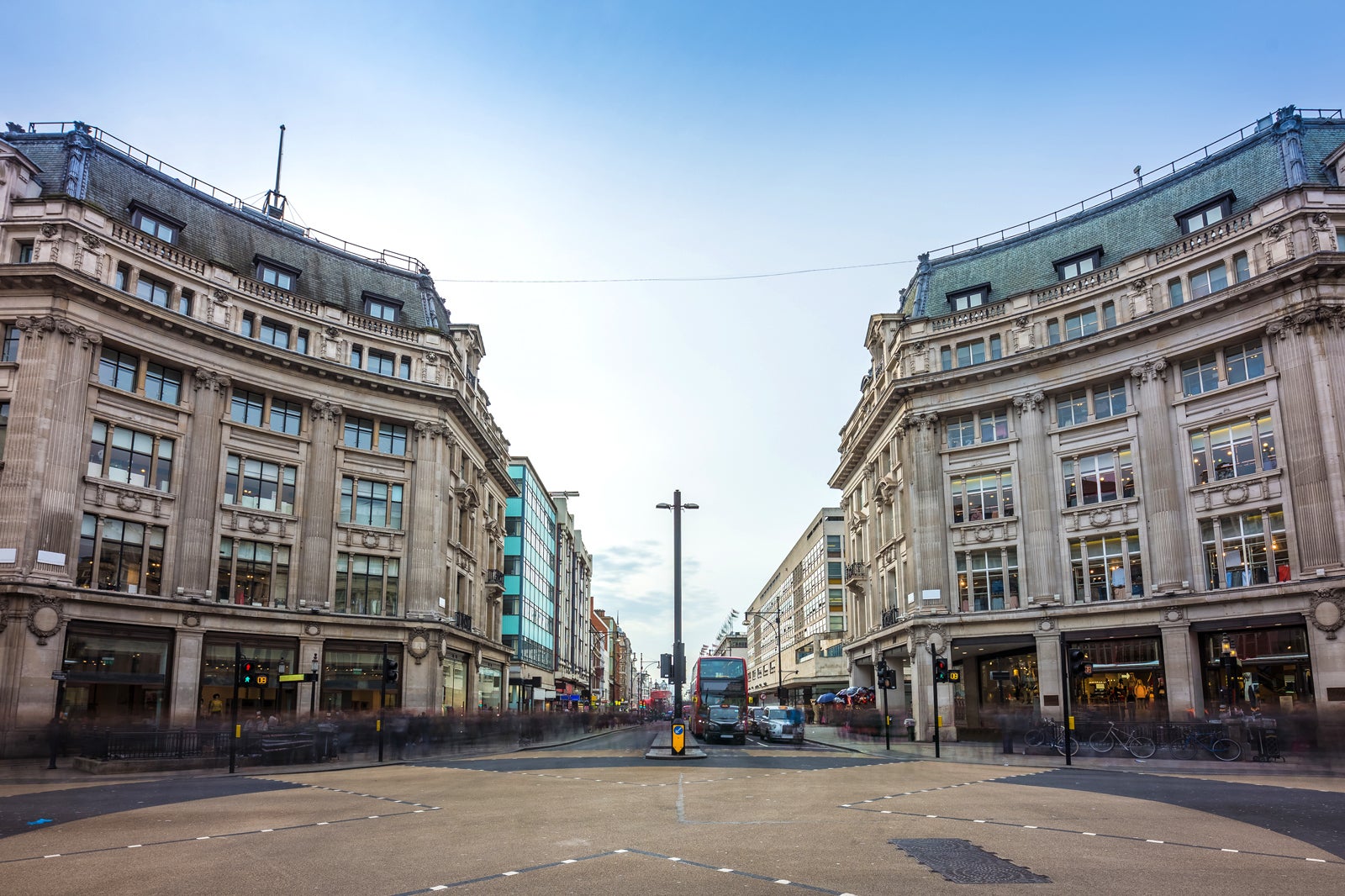 Good to know about Oxford Street
As any keen Monopoly player will tell you, Oxford Street is conveniently close to Regent Street and Bond Street. Shoppers can comfortably walk between the 3 streets even with heavy shopping bags. But if you have specific stores in mind, it's worth consulting a map before you jump on the Tube. The London Underground stations of Tottenham Court Road, Oxford Circus, Bond Street, and Marble Arch serve this road.
From Marble Arch, cross the road to Speaker's Corner in Hyde Park. It's been a tradition to listen to public debates since the authorities demolished the Tyburn Gallows in 1783. Karl Marx, Vladimir Lenin, and George Orwell have all delivered rousing speeches from this spot. Visit on Sunday mornings to enjoy Oxford Street's shops while avoiding large crowds.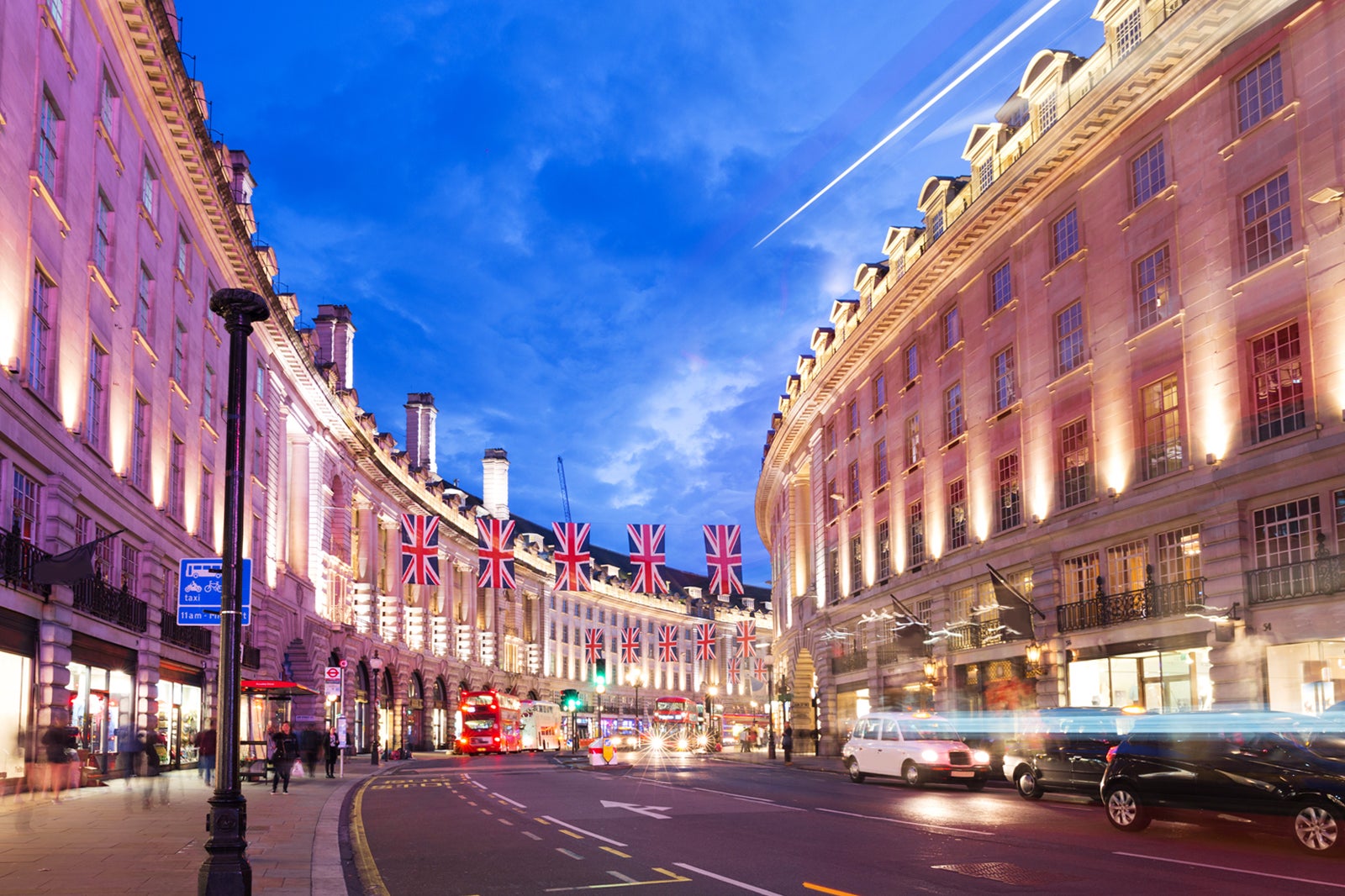 Oxford Street in London
Location: Oxford Street, London, UK
Why book with Hotels.com?